Y'all know I love margaritas.
Y'all know how I love to serve my cocktails in beautiful cazuelas de barrio.
Serving my cocktails in a cazuela is my thang.
I recently co-hosted an epic Mexican fiesta with a few of my favorite Latina food bloggers in Colorado.
We gathered together at Lola's beautiful home, each in charge of a developing a colorful recipe that highlighted the flavors of our beautiful Mexico to share on this fun day.
I served up a stunning Mexican Summer Salad, and I was also put in charge of creating a cazuela cocktail.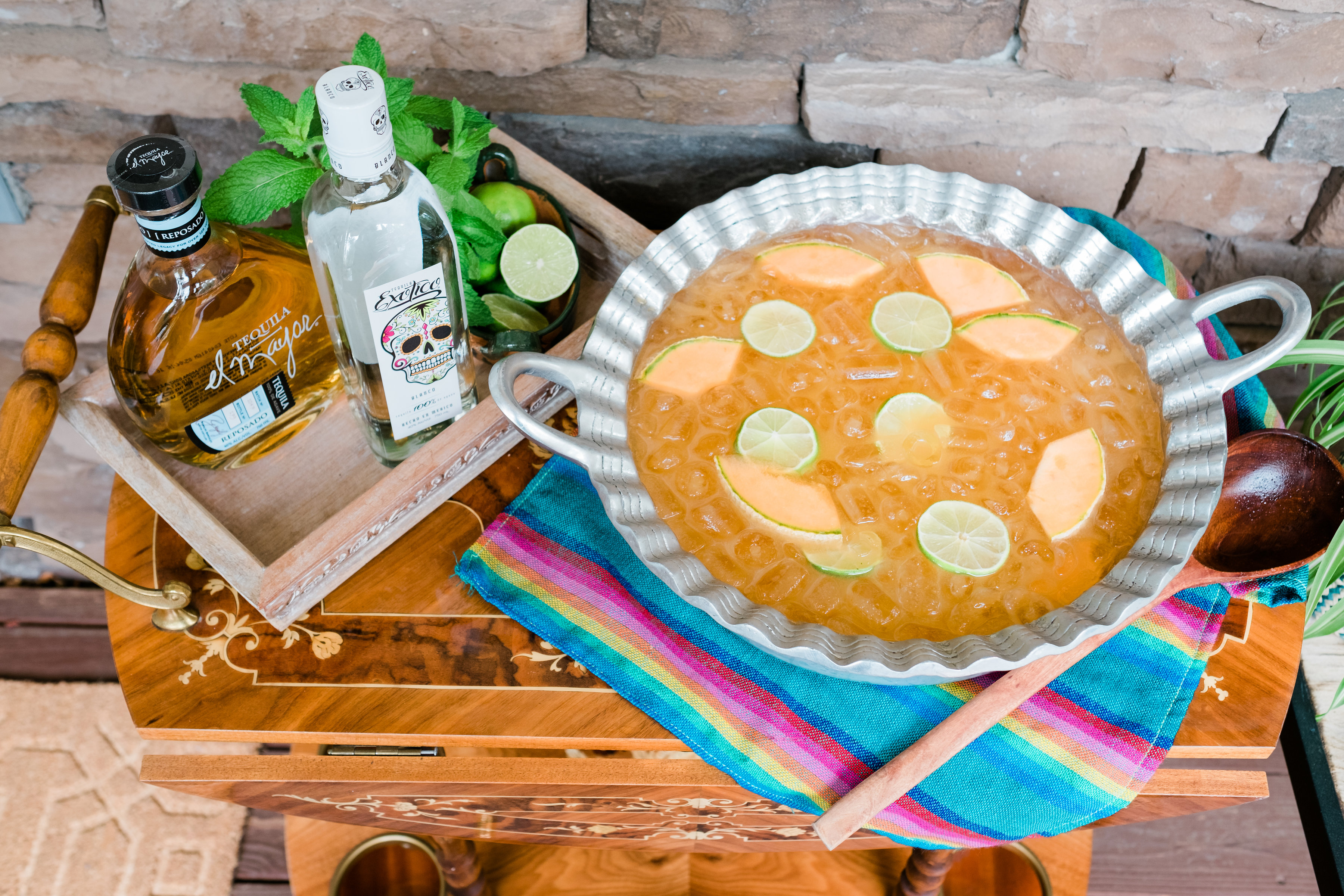 I was more than happy to accommodate. What excites me most about serving cocktails in cazuelas is the presentation. Using seasonal fruits and vegetables to create a vibrant cocktail with fresh fruit slices garnishes makes this cocktail gal happy.
I was so happy to find Lola had a shiny new cazuela waiting for me to present a cocktail for our guests.
Melissa's Produce generously provided us with plenty of fantastic produce to create our dishes.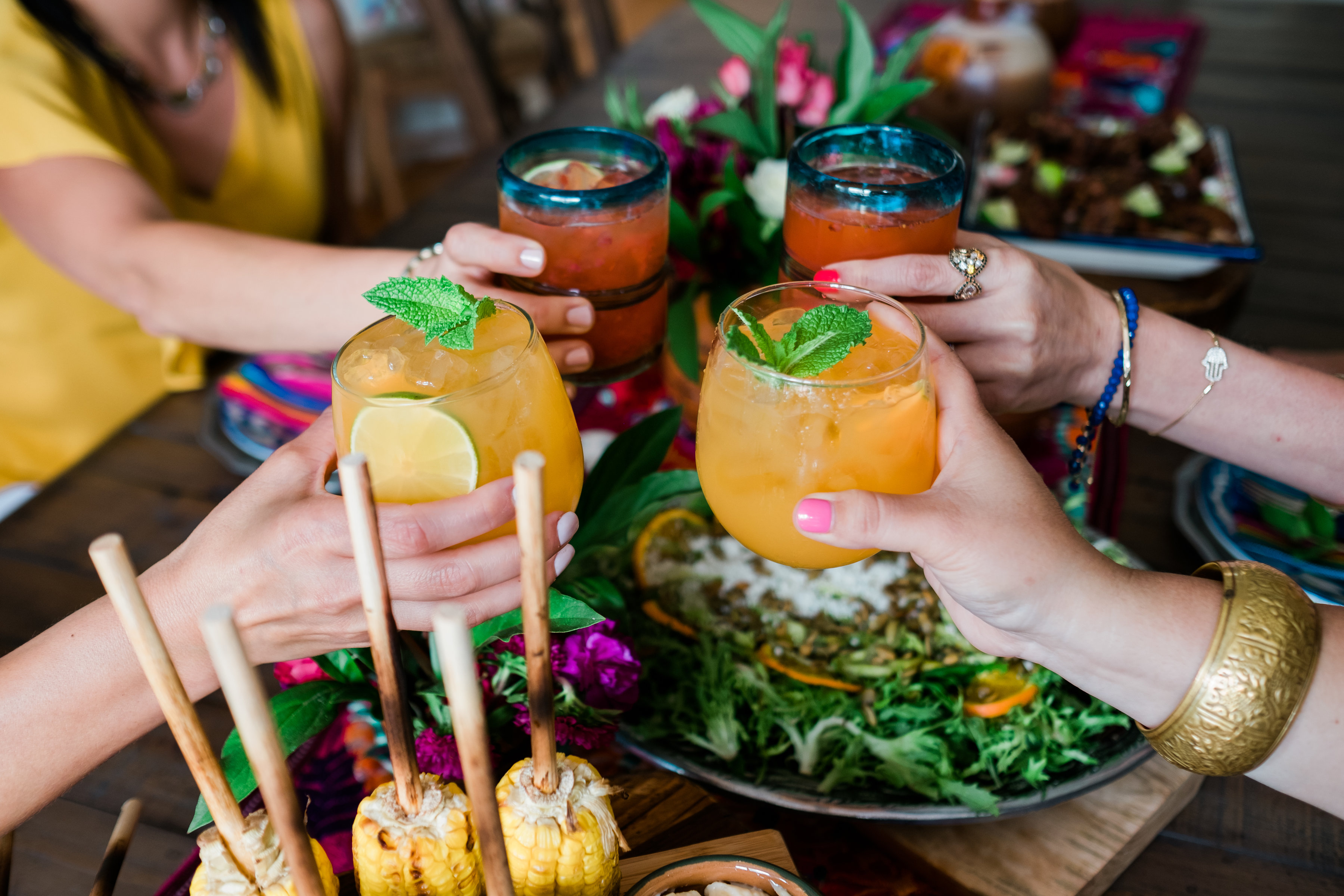 I was immediately drawn to combining cantaloupe and cucumber as it's both refreshing and light – perfect for a Summer Fiesta.
This cazuela margarita can be prepped in advanced and poured before your guest arrives.
Fresh lime juice, cantaloupe, and cucumber juice are lightly sweetened with sugar then spiked with tequila Blanco to create a vibrant cazuela margarita.
I'm adding a cute video here with my PIC (partner in cocktail) to show you how easy it is whip up.
¡Salud!
Cantaloupe Cucumber Cazuela Margarita
Yield 8-10 Serves
Ingredients
10 cups diced cantaloupe melon
6 cucumbers, peeled, seeded, and quartered
1 1/2 cups water
3 cups tequila blanco
1/2 cup granulated sugar
1/4 cup lime juice
Cantaloupe, cucumber and lime slices for garnish.
Instructions
In batches blend or juice melon, cucumber, and water in a blender until smooth.Strain and set aside. Add sugar and lime juice to cazuela or a punch bowl and combine.Pour fresh melon and cucumber juice and stir in tequila. Garnish with slices of lime, melon and cucumber slices. Serve in cocktail glasses filled with ice.
Courses Cocktail Margarita
Cuisine Mexican
Shout out to Jenna Sparks for the gorgeous photos, Melissa's Produce for providing the perfectly sweet fruits and veggies to use in our recipes and to Exotico Tequila and El Mayor Tequila for providing the tequila.