My Turkey Sausage-Chorizo Sopes topped with pickled red onions and fresh cilantro will have dinner on the table in less than 30 minutes. A simple, nutritious dinner idea made with Jennie-O ground turkey. I'm excited to partner with Jennie-O to bring you exciting new recipes.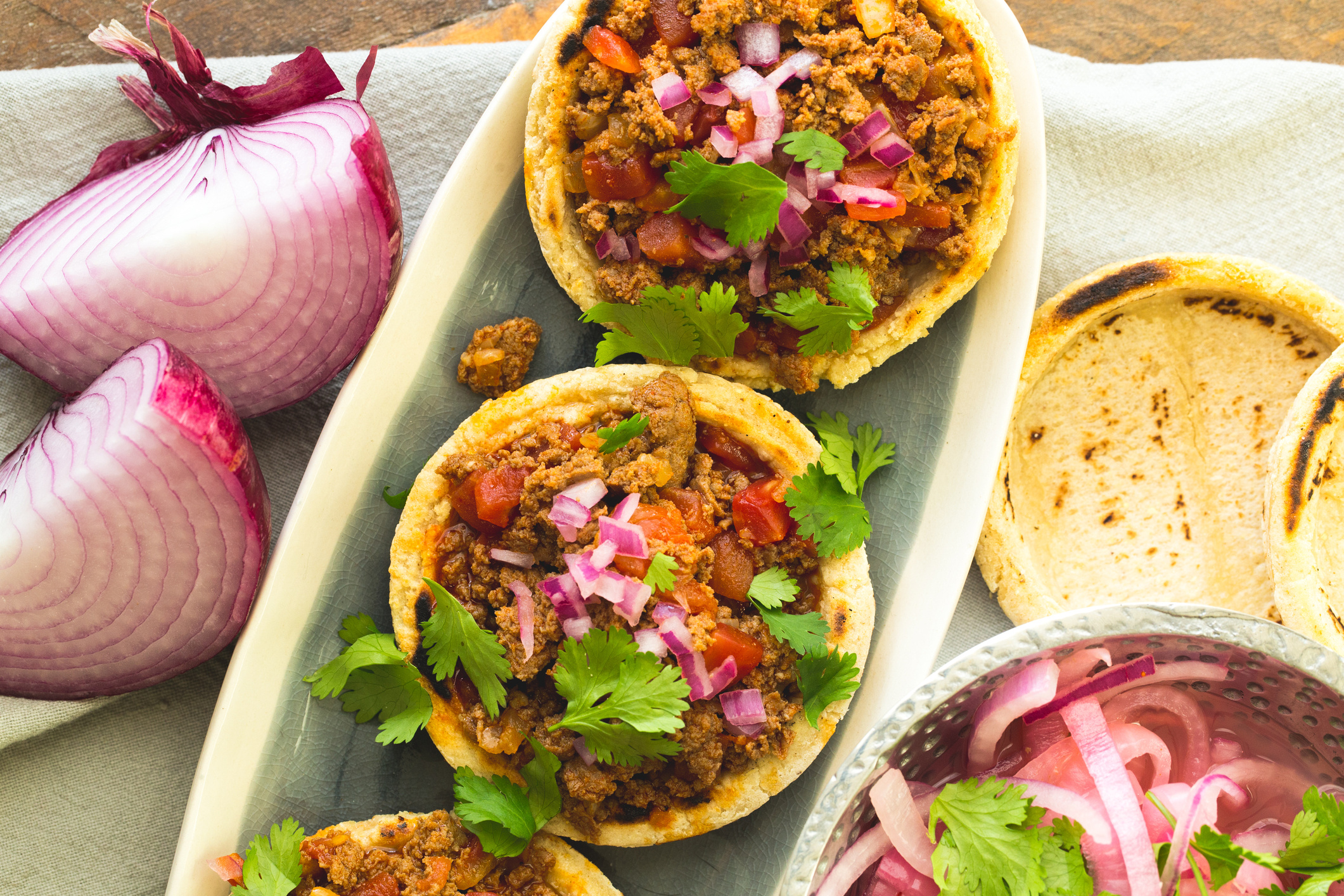 Summer is upon us, and I couldn't be happier. Summer is a special time in our home. The kids are out of school, the weather is terrific and we can slow down, enjoy our time together.
Summer also allows me to take a break from the kitchen. I'd much rather be reading a great book outside, or hitting the beach. This in no way means I pick up take-out or order pizza. I merely scale back my time spent in the kitchen with quick and easy to make dinners.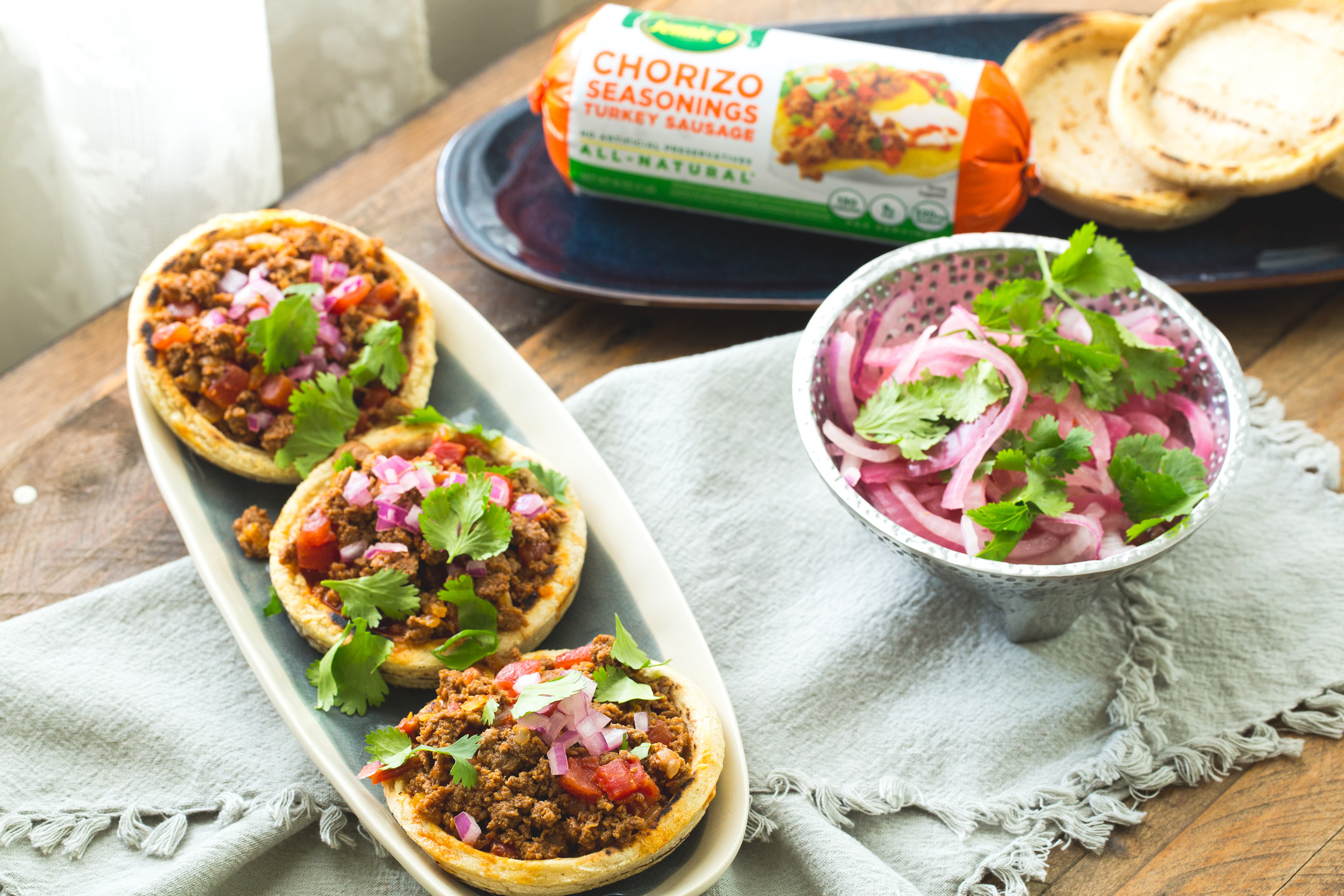 One of my favorite ingredients to cook with for fuss-free dinners is ground turkey. Talk about versatile, ground turkey makes for beyond delicious quick meals – burgers, tacos, meatloaf, over pasta and is amazing in the slow cooker.
When JENNIE-O® reached out and asked me to whip up an easy to make meal featuring their new Chorizo Seasonings Turkey Sausage I immediately said Si!
I had recently picked up a package of store-bought sopes from my favorite Mexican grocery store which I knew would work well with the turkey sausage. From the pantry, I grabbed a can of diced tomatoes, pickled red onion and fresh cilantro from the fridge and I was ready to make dinner.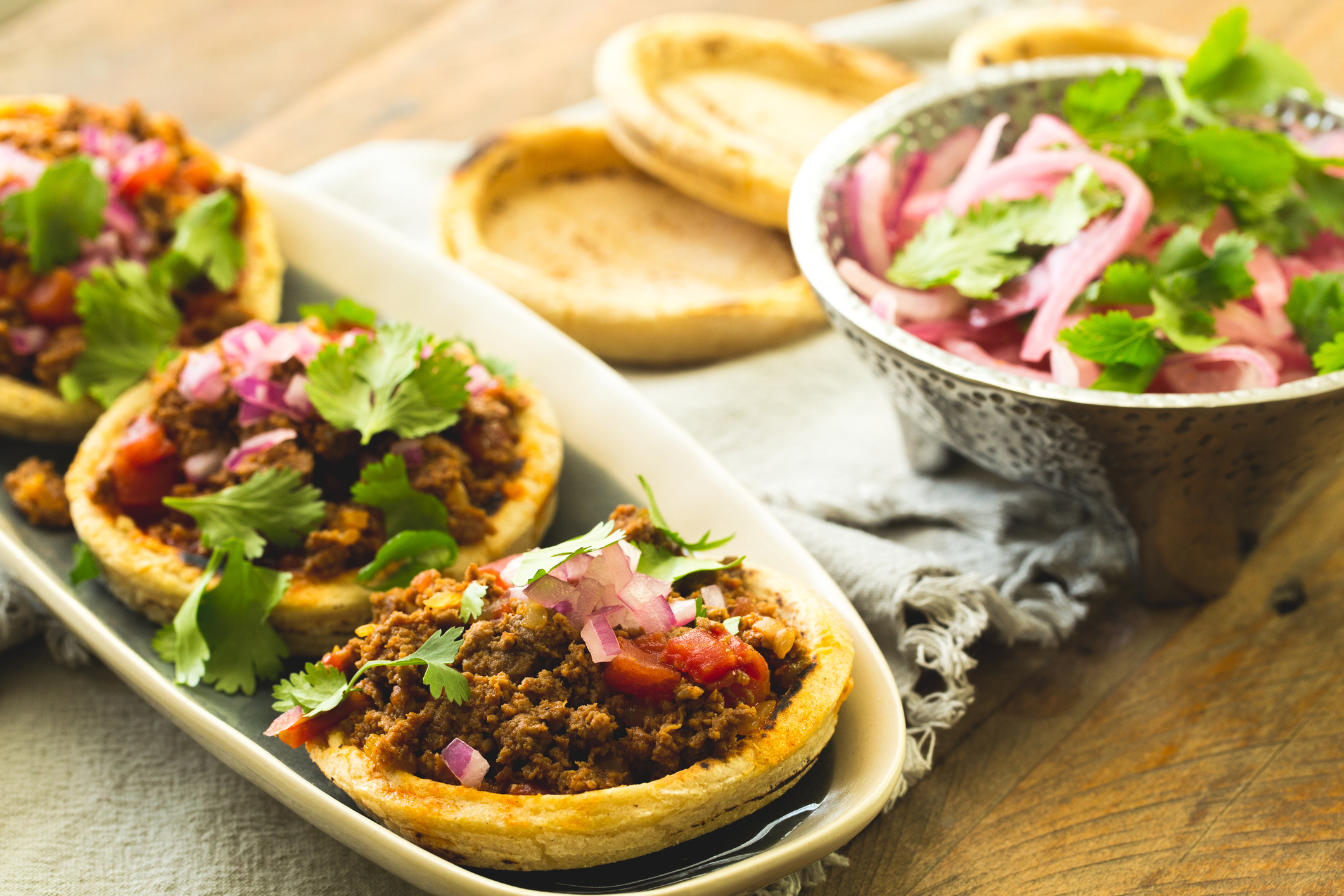 JENNIE-O® Chorizo Seasonings Turkey Sausage is a bold flavor with the same great turkey sausage nutrition! It's a blend of smoked paprika and spices for an added kick to a wide variety of meals. Gluten-free, preseasoned, all natural with no artificial ingredients I fell in love at first bite.
JENNIE-O® has three new preseasoned ground turkey sausage flavors! Chorizo Seasonings Turkey Sausage, Taco Seasonings Turkey Sausage and Italian Style Turkey Sausage. I plan to keep my fridge stocked with them. Any of these preseasoned ground turkey sausages make it easy to refresh your summer meal routine, fast! YUM!
For pickled red onions recipe click here. 
To learn how to make sopes at home click here.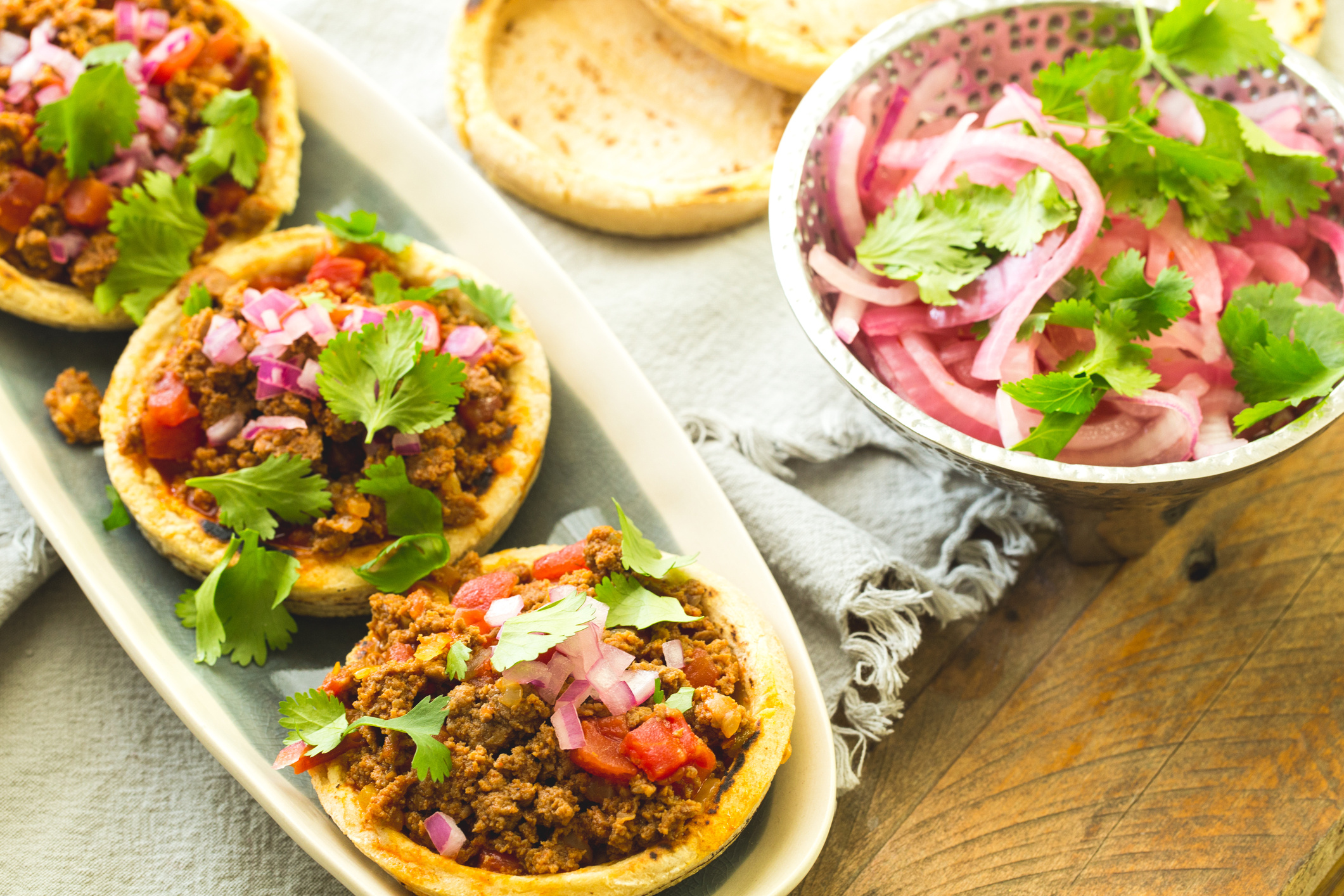 Turkey Sausage-Chorizo Sopes
Yield 8 Serves
Ingredients
1 tablespoon olive oil
1 (16-oz) pkg of JENNIE-O® Chorizo Seasonings Turkey Sausage
1 (15-oz) can of Mexican diced tomatoes
1 teaspoon salt
1/2 teaspoon pepper
8 store-bought sopes
Instructions
Heat oil in skillet over medium-high heat. Add JENNIE-O® Chorizo Seasonings Turkey Sausage and cook, breaking up with spoon. Cook until meat is fully cooked. Reduce heat, stir in diced tomatoes and season with salt and pepper. Simmer, stirring occasionally until liquid from tomatoes is absorbed.
Warm sopes in a pre-heated oven or heated comal.
Spoon warm turkey chorizo mixture into sopes, top with pickled red onions and fresh cilantro.
Courses Dinner
Cuisine Mexican