This is sponsored campaign in collaboration with California Strawberries. However, all opinions expressed are my own.
Fourth of July calls for something red, white, and blue, so today I've partnered with California Strawberries to share an icy cool treat that will be a hit at your Fourth of July celebrations. My table setting is set to be all blue so these paletas will look amazing on a platter of ice. Thank you for supporting the brands I collaborate with to bring you exciting new recipes.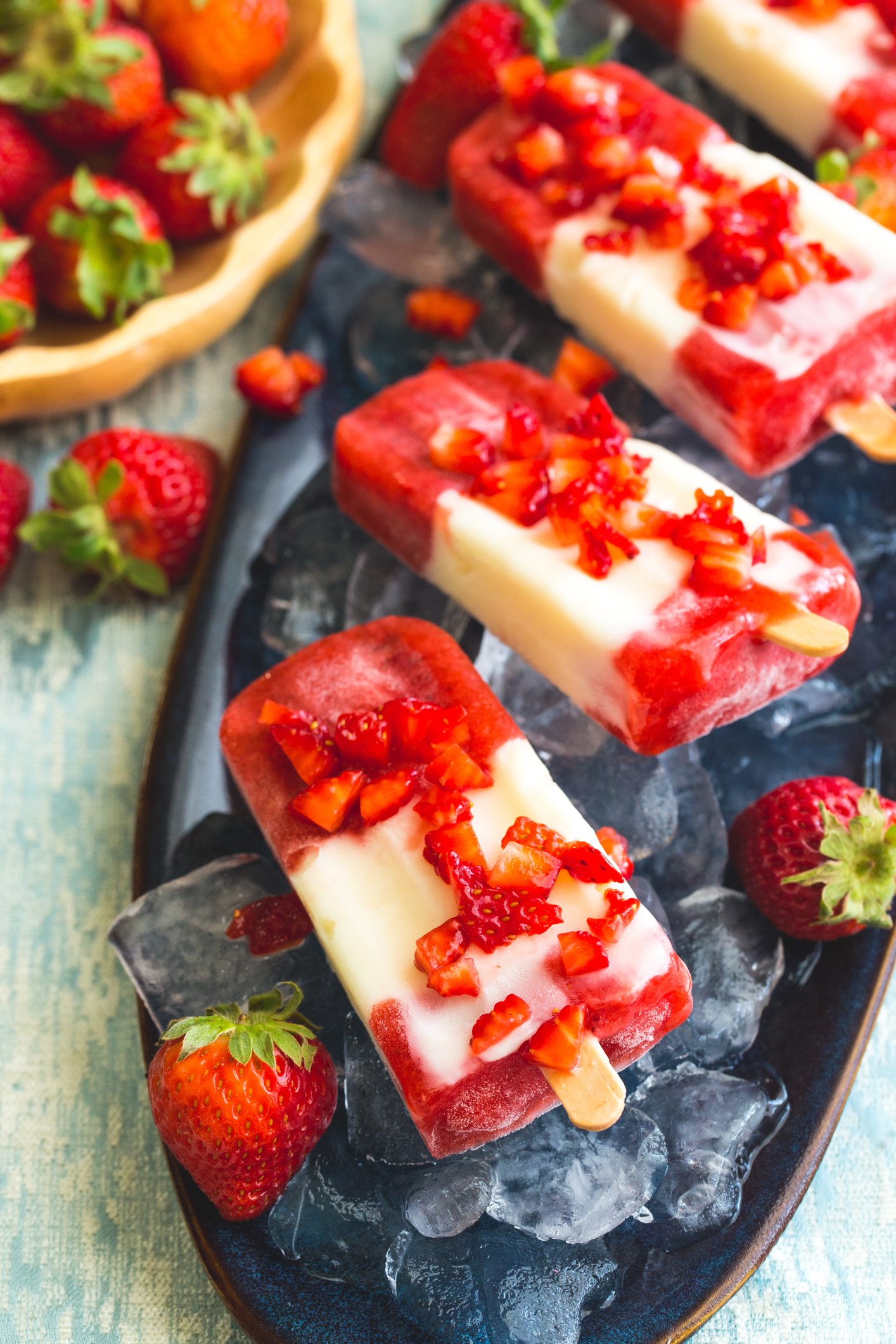 Fourth of July is quickly approaching, and my family is gearing up to celebrate in style. From fireworks, music, games and plenty of tasty food, Fourth of July is always a favorite family celebration. I'll be whipping up plenty of refreshing paletas made with California Strawberries to serve to my guests. This three-ingredient paleta makes ahead recipe will be the sweetest ending to a day of festivities.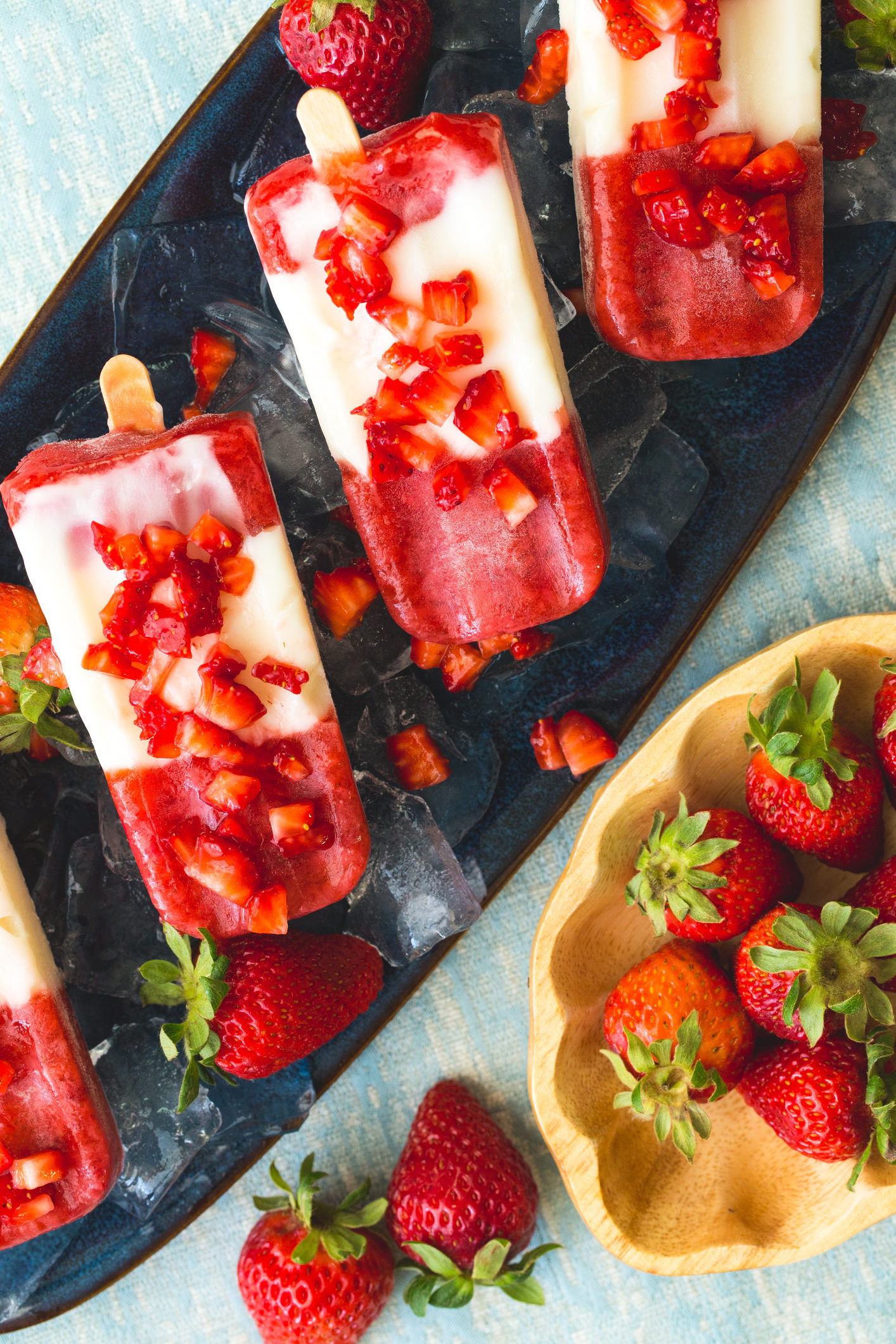 The base for these paletas is plenty of California Strawberries. Did you know one serving of eight strawberries has more vitamin C than an orange – 110% of the recommended daily value? Strawberries are low in sugar with just 50 calories per one cup serving; and they are packed with beneficial antioxidants. Strawberries bring big flavor along with amazing health benefits, so for these paletas I didn't want anything to take away from the flavor of the strawberries. I created the base by simply placing the strawberries in a bowl along with one teaspoon of vanilla extract then I mashed them a slightly. I wanted to extract some juice but keep the base chunky with all the deliciousness of the strawberries. Vanilla pairs wonderfully with fresh strawberries.
I spooned the mashed berries into my paleta mold then placed in the freezer for an hour to firm up. I wanted to create five layers of red and white for our Fourth of July festivities.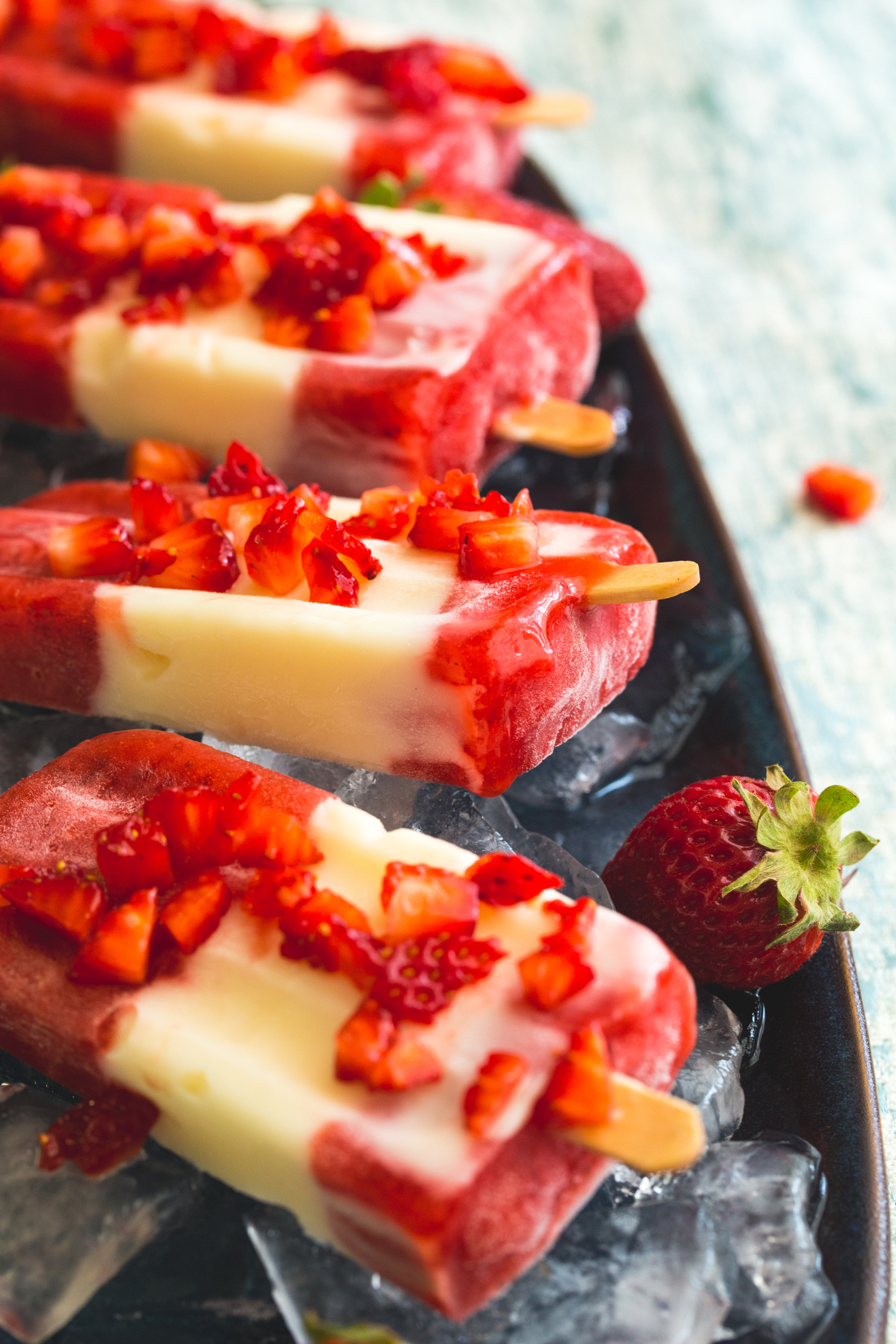 Once firm I added a layer of vanilla yogurt then back into the freezer for another hour to firm. After that I added one more layer of mashed berries, then another hour to firm and finally one more layer yogurt then back into the freezer overnight.
With Fourth of July coming up, I'm excited to share these easy, healthy, and super festive Strawberry yogurt paletas with you! Did you know? Eating just one cup – eight strawberries – per day may protect against heart disease, inflammation, diabetes, and even cognitive decline. Yay for California Strawberries!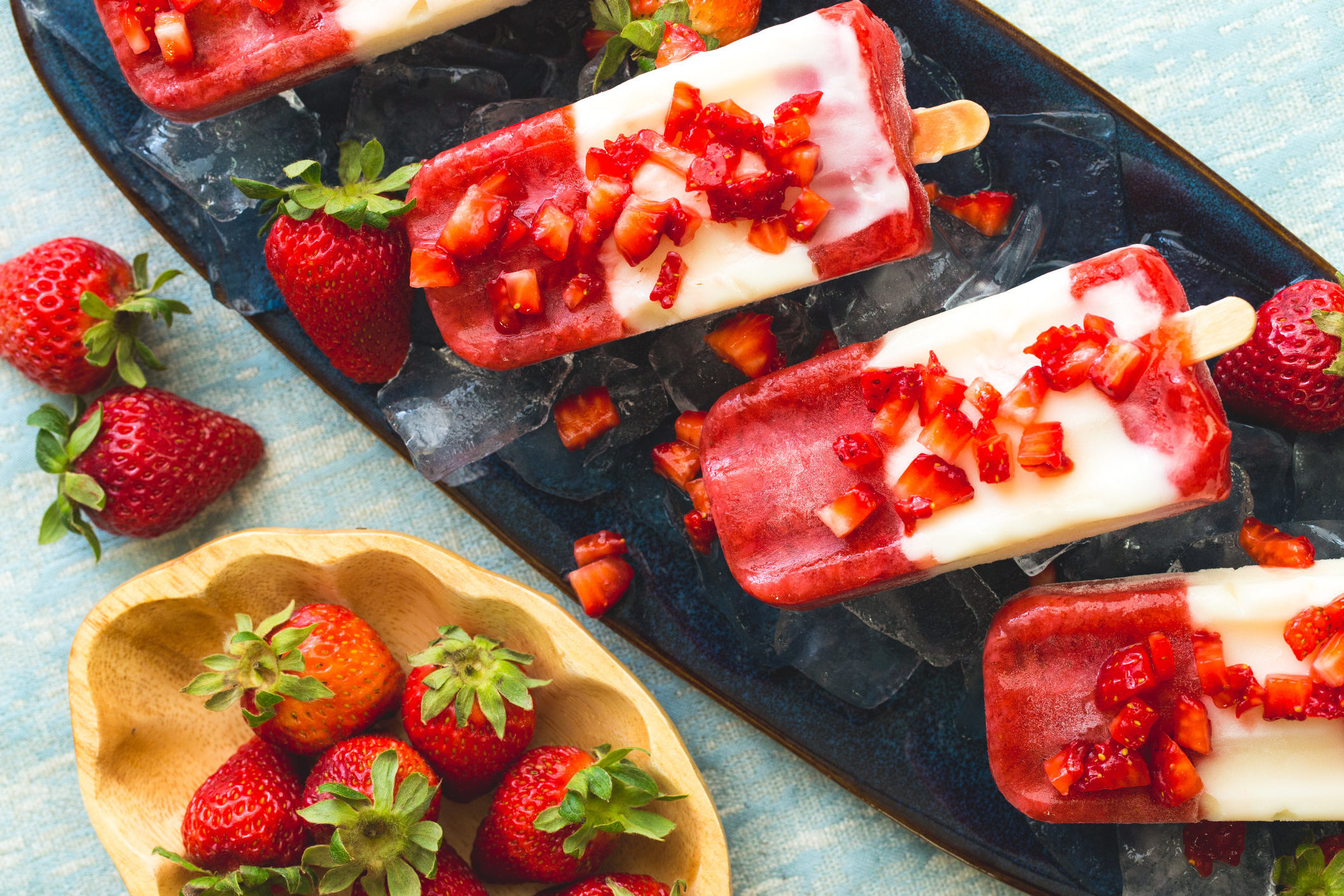 Ready to #GetSnacking on California Strawberries?
Each month on Instagram, @CAstrawberries will be giving away great prizes like NutriBullets, Fitbits, and some of the best strawberry-themed items around – all to support your healthy lifestyle.
To Enter the Giveaway:
Share your favorite strawberry snack on Instagram with hashtag #GetSnacking. Be sure to follow @castrawberries on Instagram and Facebook. Winners are chosen randomly at the end of each month.
Strawberry Vanilla Paletas
Yield 6 Makes
Ingredients
4 cups of fresh strawberries, washed, stems removed and sliced
1 teaspoon vanilla extract
3 cups vanilla yogurt
Instructions
To a large bowl add fresh strawberries and vanilla extract. Slightly mash berries to extract some juice, but still maintain a thick consistency. Spoon mashed berries into paleta mold, place in freezer to firm for about an hour. Once the berries have firmed, spoon vanilla yogurt over berries and return to freezer for an additional hour to firm. Once yogurt layer is firm finish off paletas with another layer of mashed berries and return to freezer for another hour or overnight, until ready to serve. When ready to serve run paleta mold until warm water to help loosen the paletas. Serve immediately or place on platter with ice to keep chilled.