A Mexican Summer salad which features sliced jicama, mango, and pear served over watercress and frisee drizzled with the most amazing cilantro vinaigrette is the ultimate summer salad for entertaining.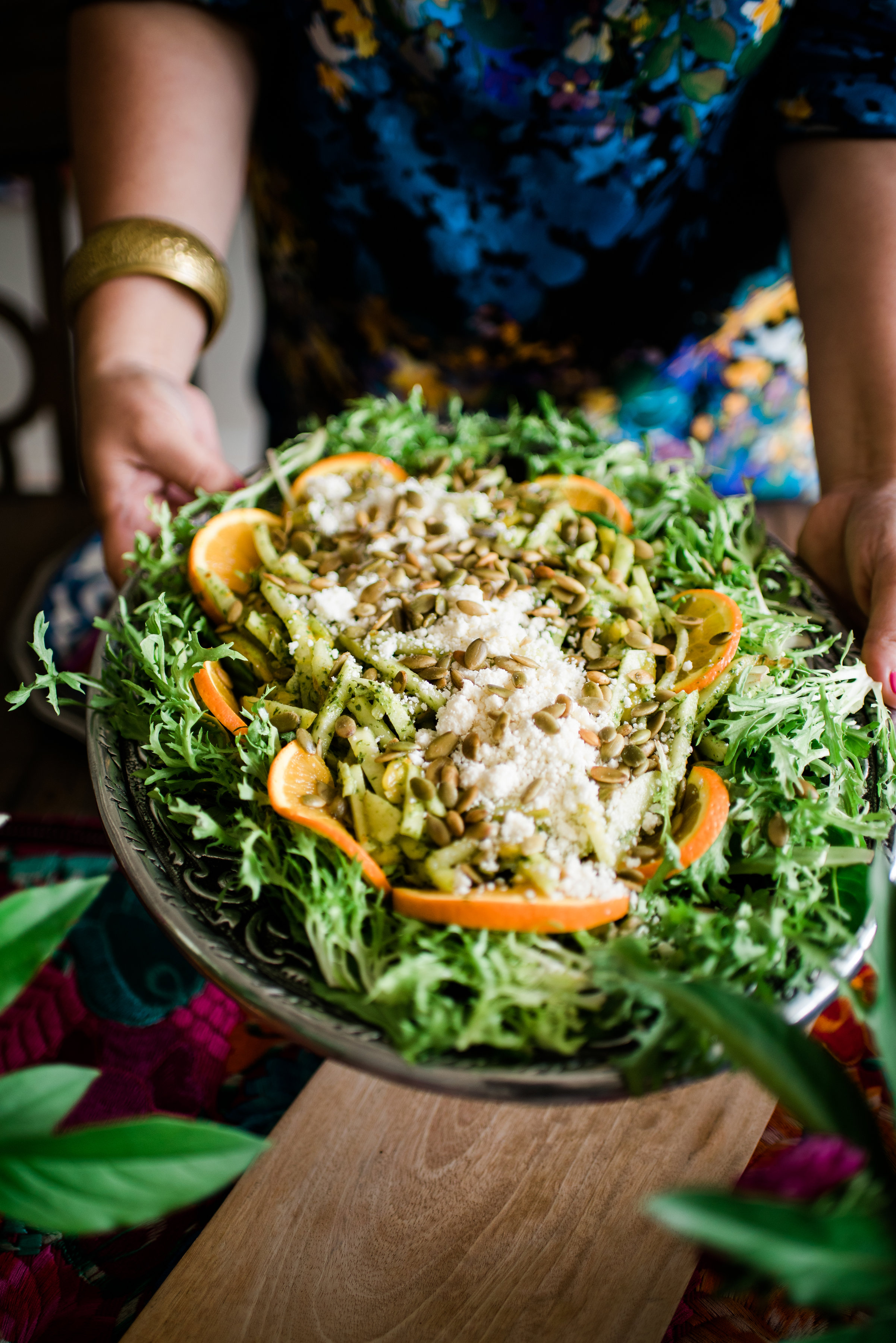 Especially leading up to the craziness that is summer, downtime with amigas y comida is truly my happy place. So, imagine my excitement when the stars aligned and I was invited to co-host an epic Mexican fiesta with a few of my favorite Latina food bloggers in Colorado.
We gathered together at Lola's beautiful home, each in charge of a developing a colorful recipe that highlighted the flavors of our beautiful Mexico to share on this fun day.
A few weeks ago at a client dinner, Yvette and I had the most amazing salad that I immediately knew I wanted to re-create for our collaborative fiesta.
Fresh jicama, mango, and pear sliced thinly served over watercress and frisee all drizzled with a vibrant cilantro vinaigrette. I flew in from Dallas the night before our Fiesta, so thankfully Yvette took the lead on my dish and was kind enough to do all the heavy lifting to make sure my dish was ready to serve.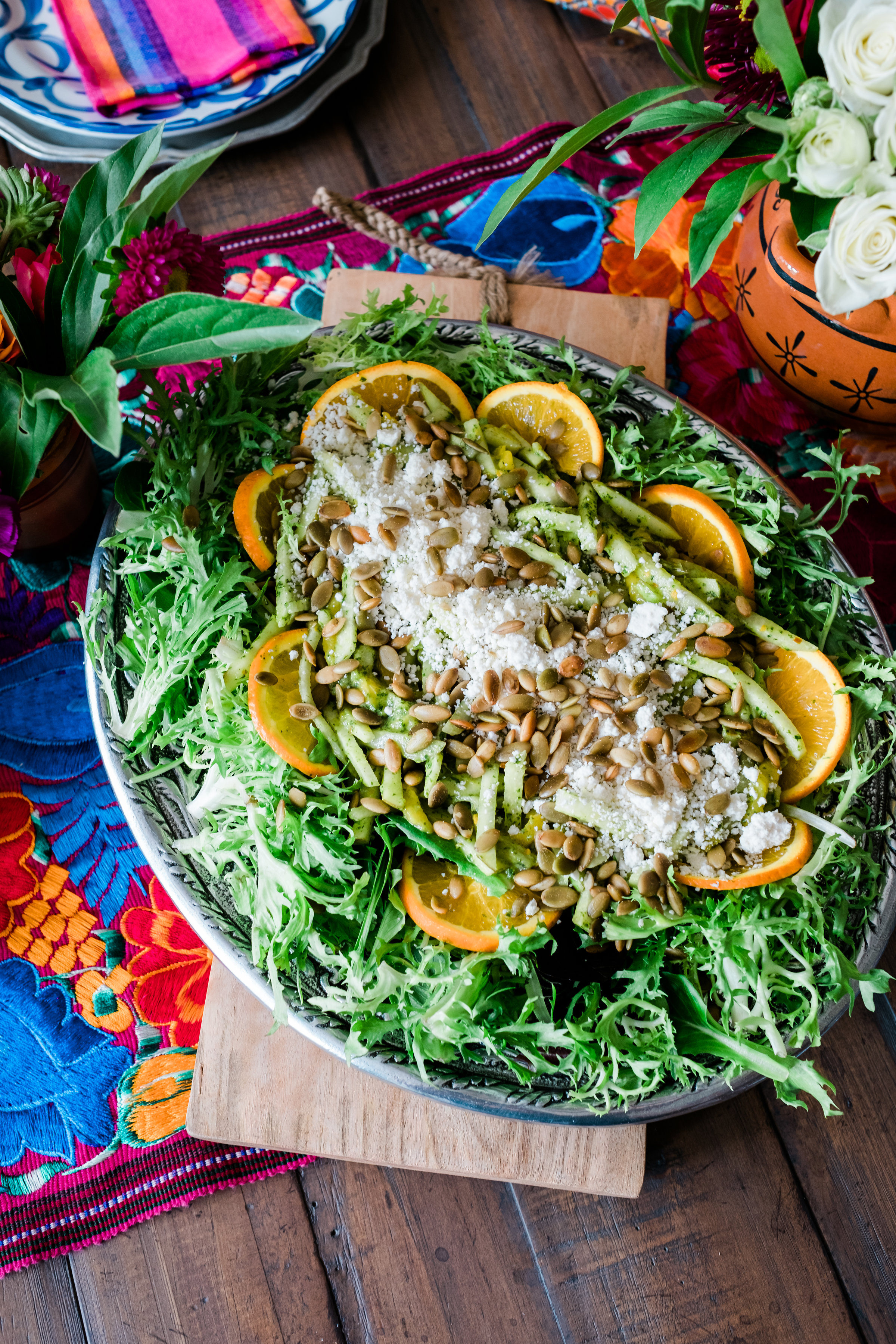 Keep scrolling to see all the highlights from this gorgeous fiesta at Lola's beautiful home with links included.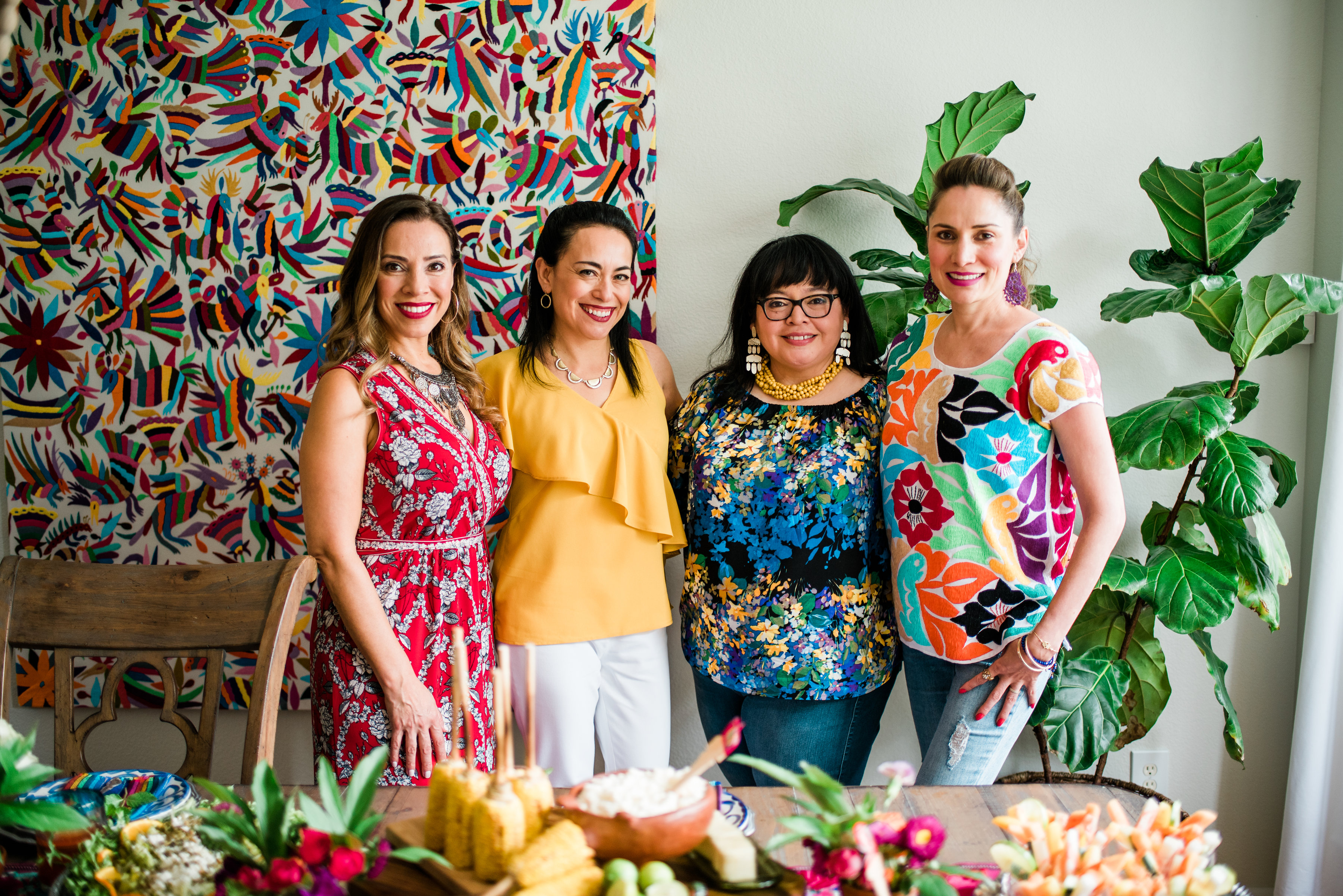 Loved co-hosting this amazing fiesta with these amazing Latinas: Yvette from Muy Bueno, Christy from Christy Wilson Nutrition, and Lola from Lola's Cocina.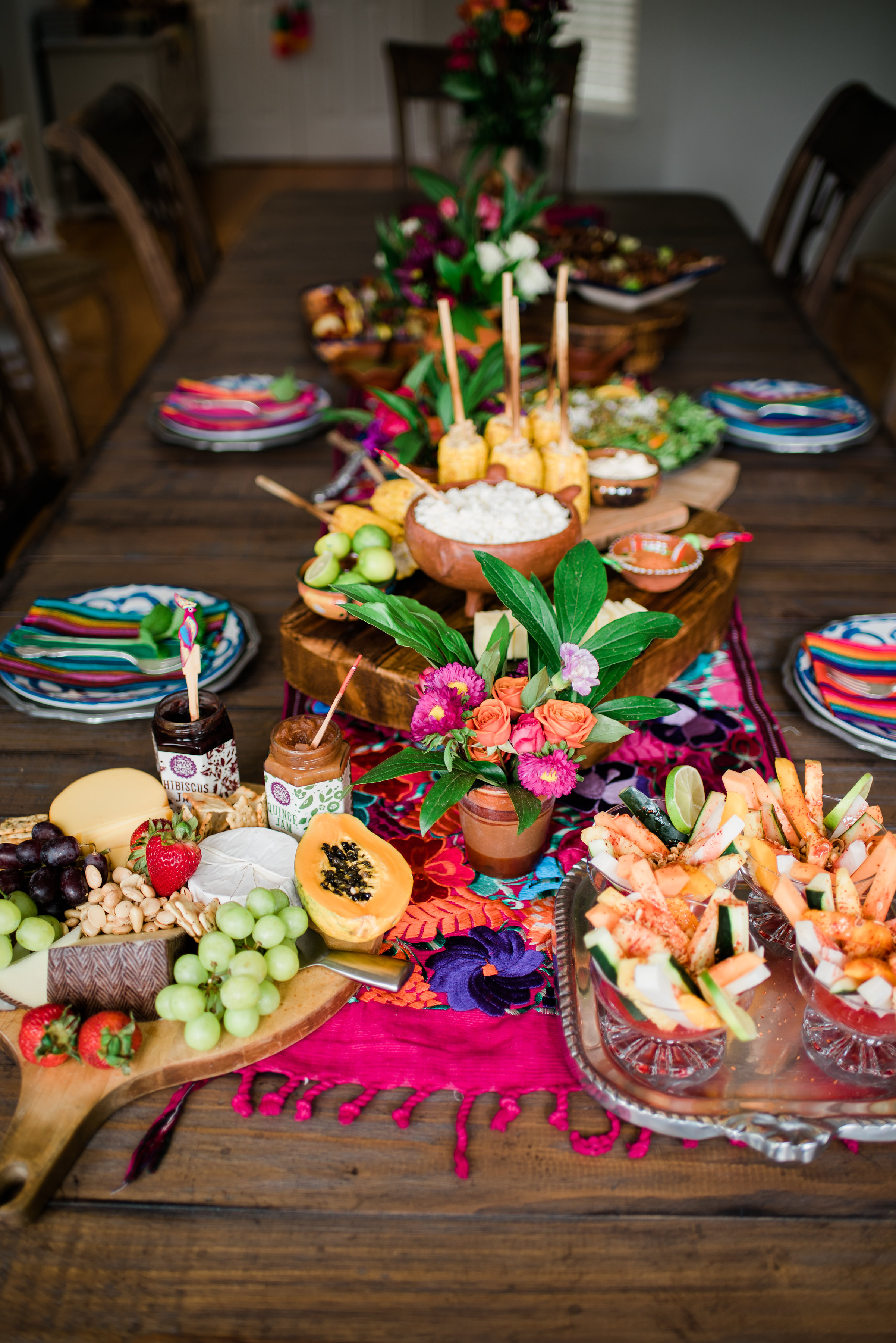 Our beautiful table featuring all the recipes we developed.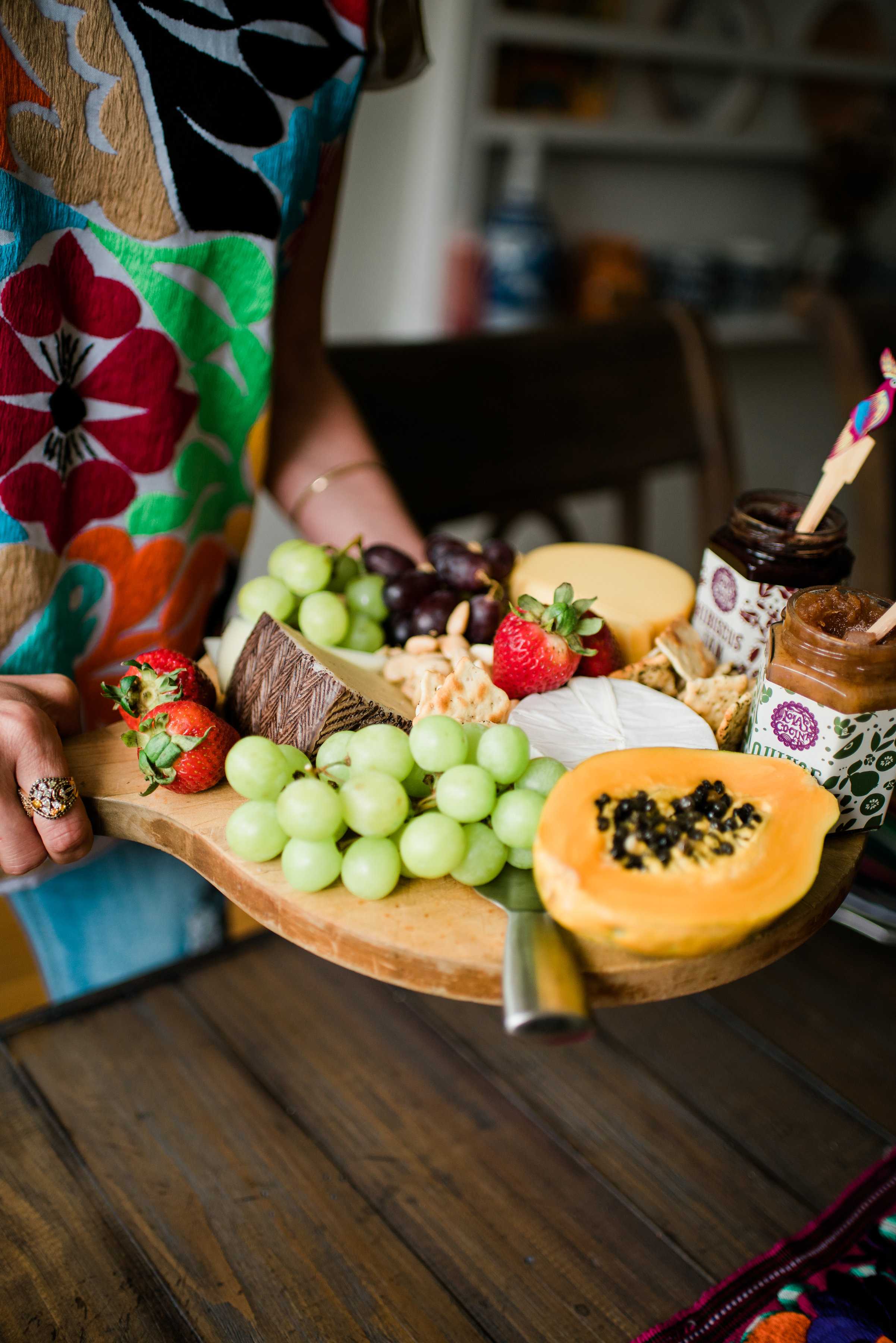 Lola created a stunning cheese board featuring her products from Lola's Mercadito. Find her tips on how to put together a tasty cheese board here.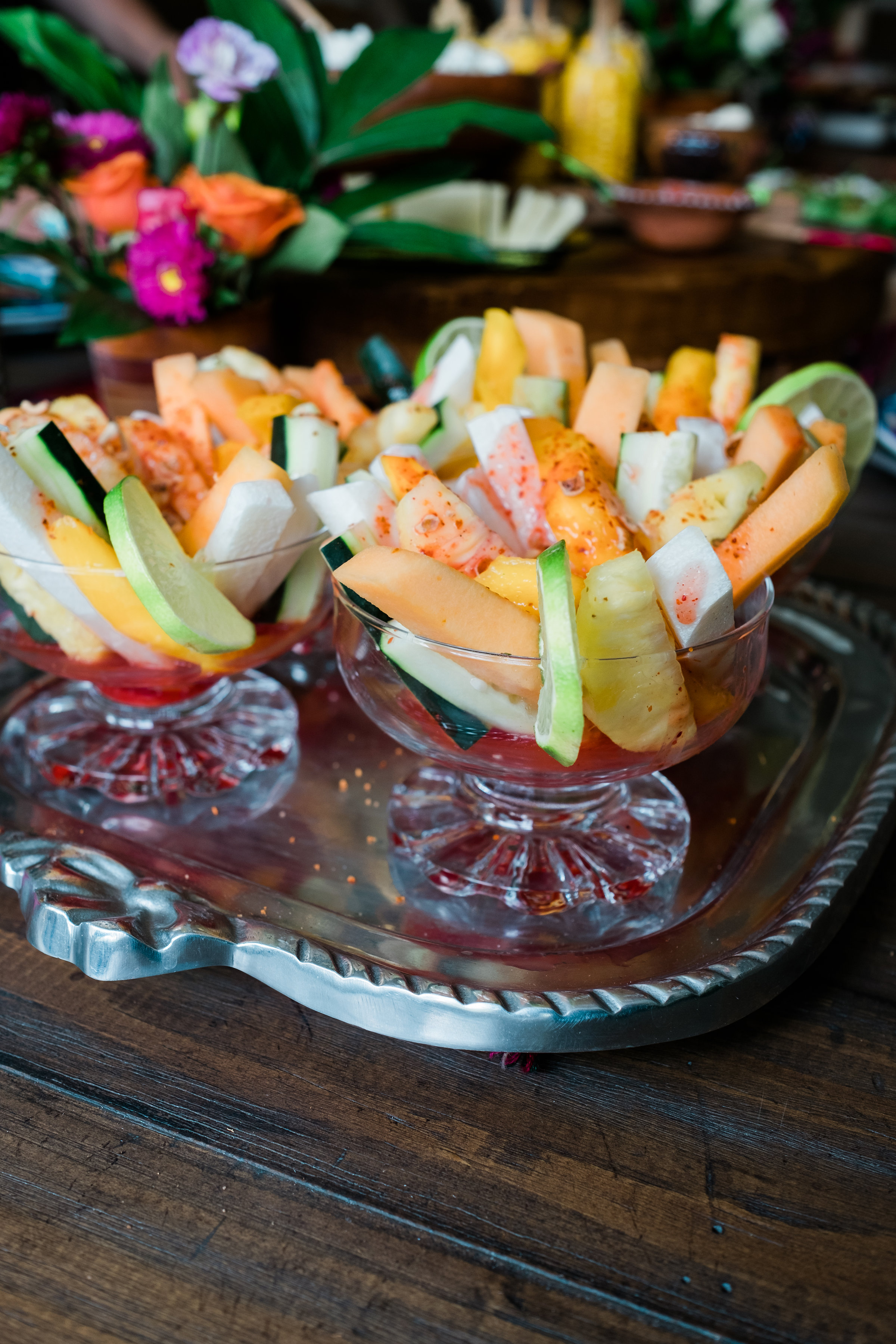 Christy served up these vibrant Fruit Cups with Chile-Chamoy Sauce. The chamoy sauce paired perfectly with the fresh fruit. Find her recipe here.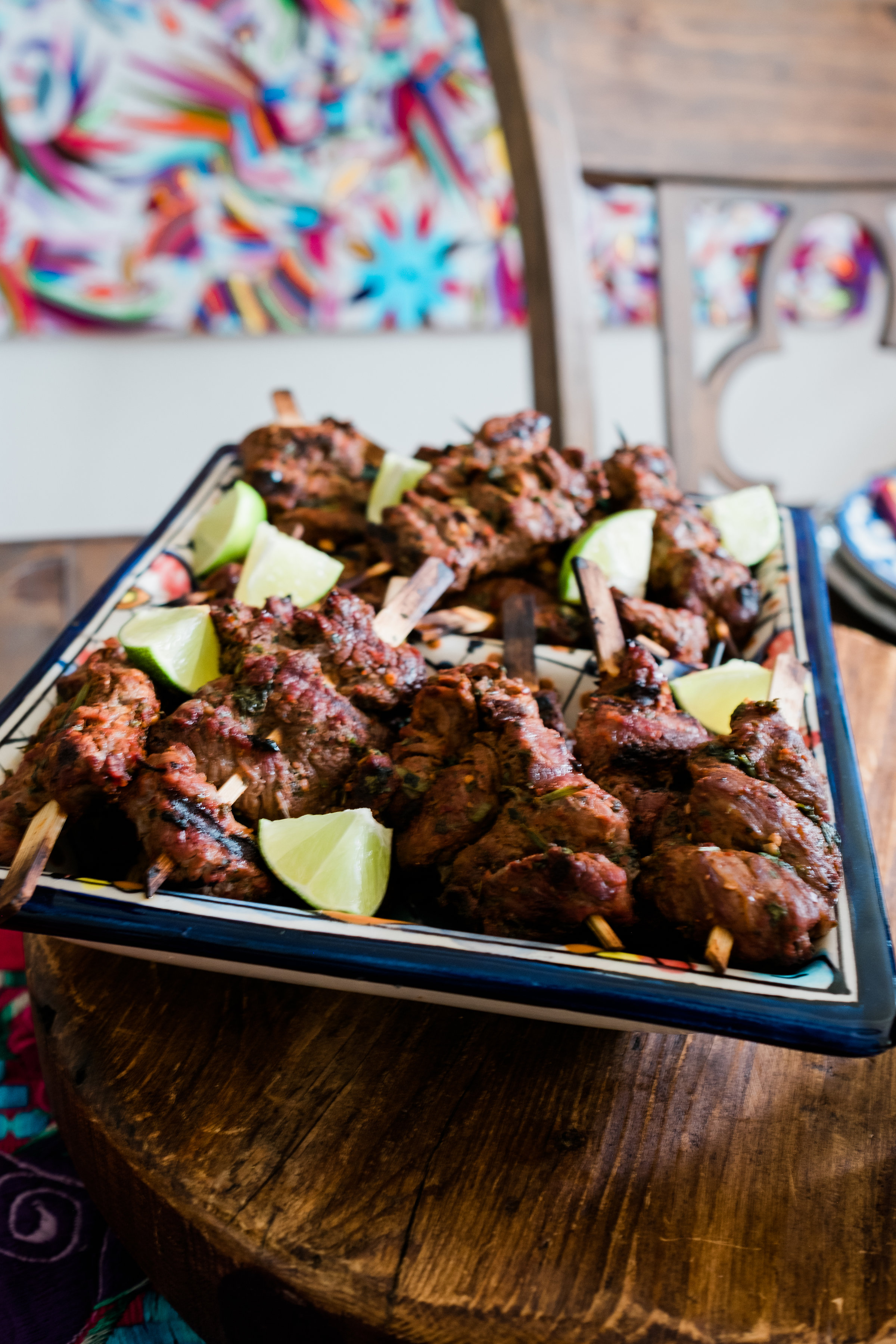 Yvette manned the grill and gifted us these finger-licking Tequila lime carne asada skewers. Find her recipe here.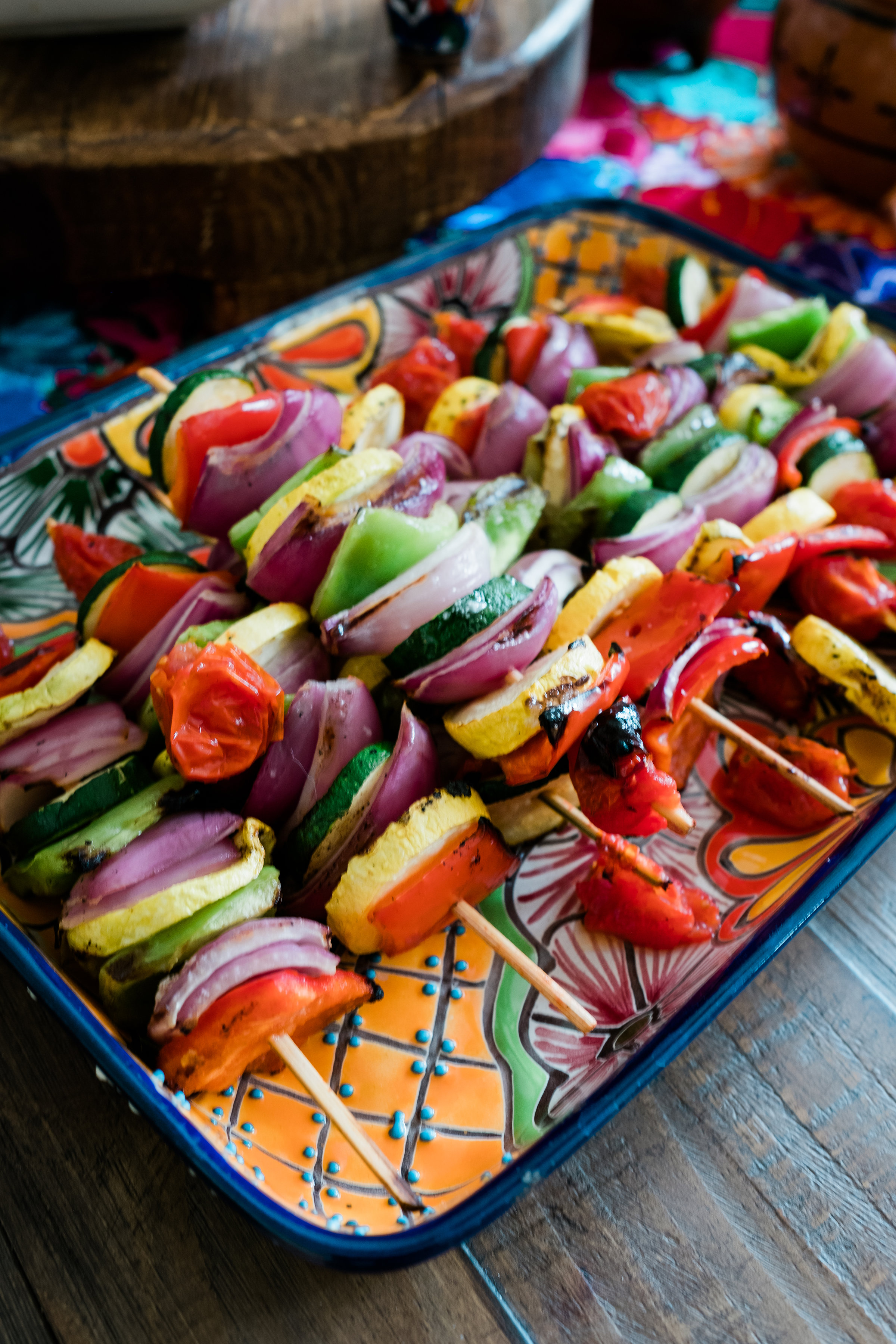 And these colorful veggie skewers.  Love all that color!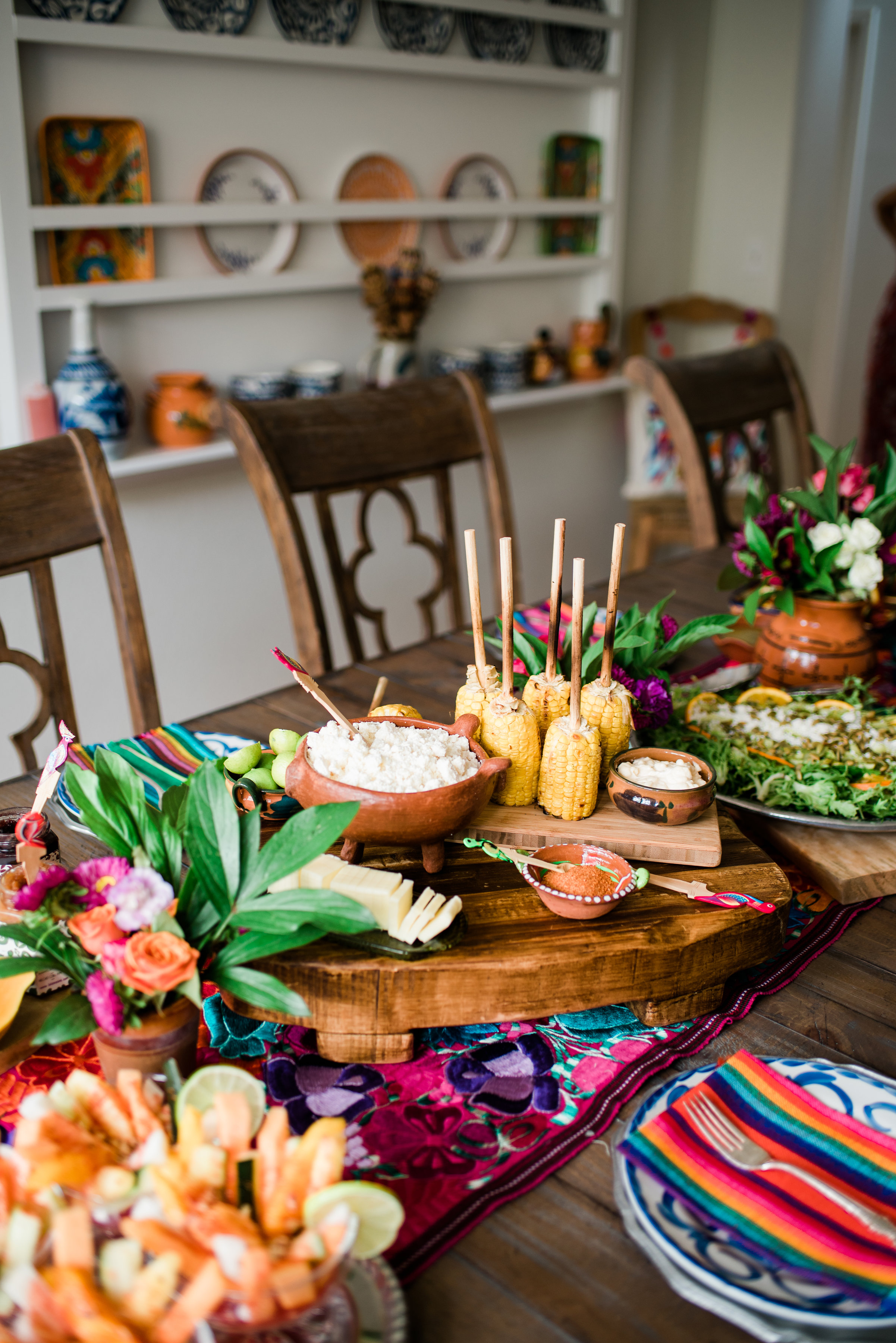 Lola created a stunning DIY elote bar. I loved this idea so much I am adding it to my menu for my next familia dinner. Find her recipe here.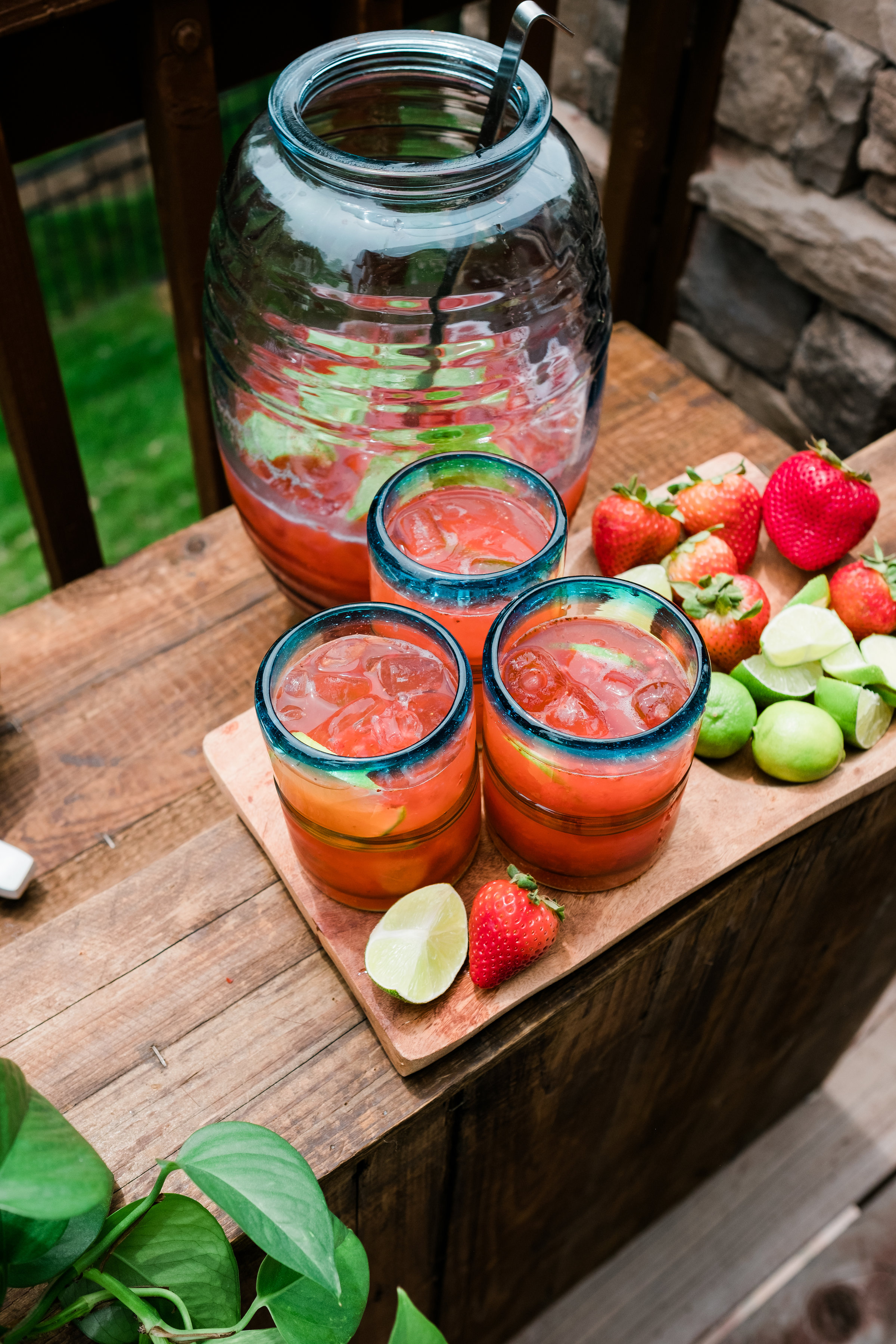 Christy whipped up a tantalizing Strawberry Limonda sweetened with agave.  Beautifully presented find her recipe here.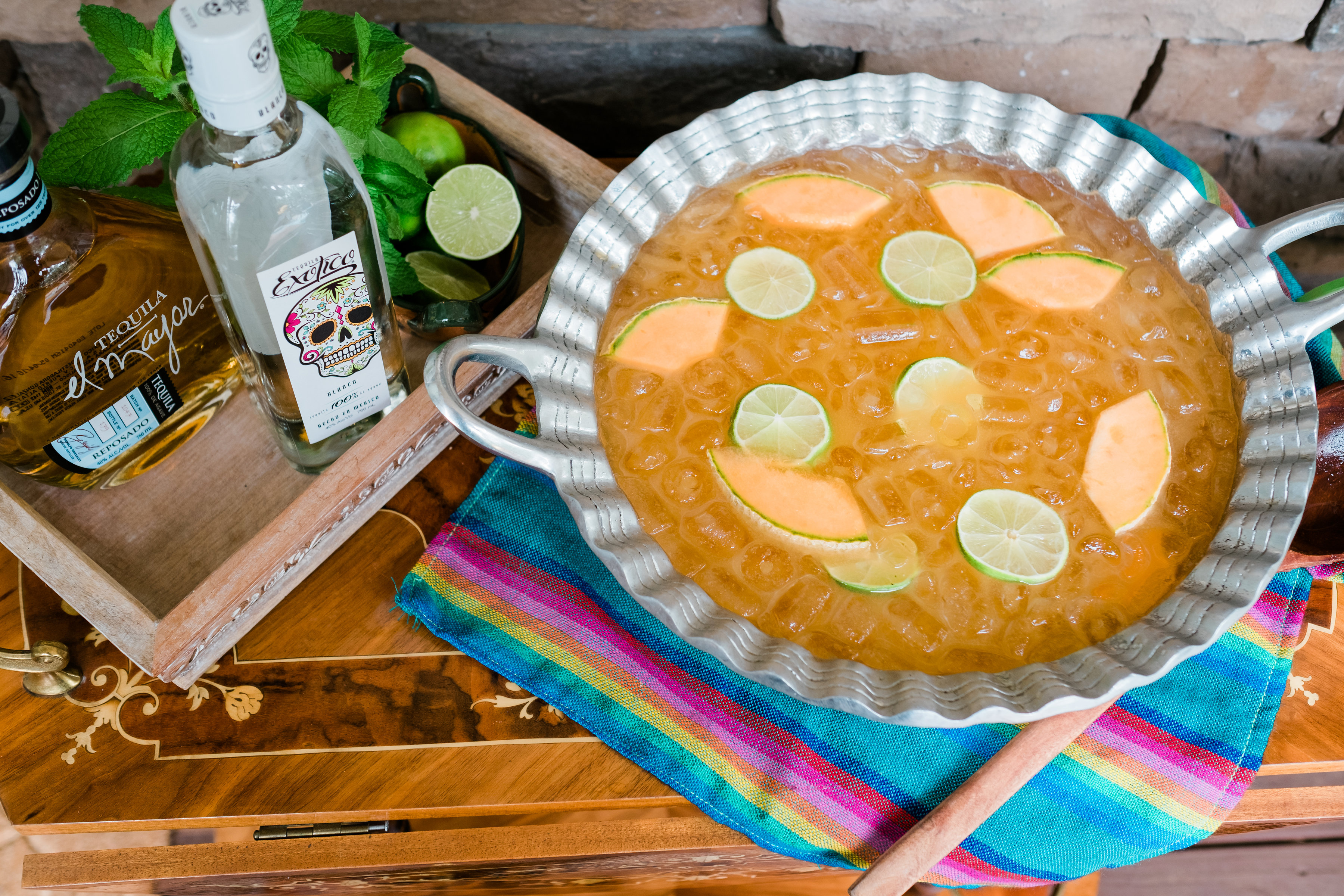 Besides my festive salad I was also put in charge of creating a cazuela cocktail. I was more than happy to accommodate. Y'all know how I love to serve my cocktails in beautiful cazuelas de barrio. I was so happy to find Lola had a shiny new cazuela waiting to be used. I'll share this recipe soon. Get ready mis cocktail lovers it's legit one of my best cazuela cocktail so far.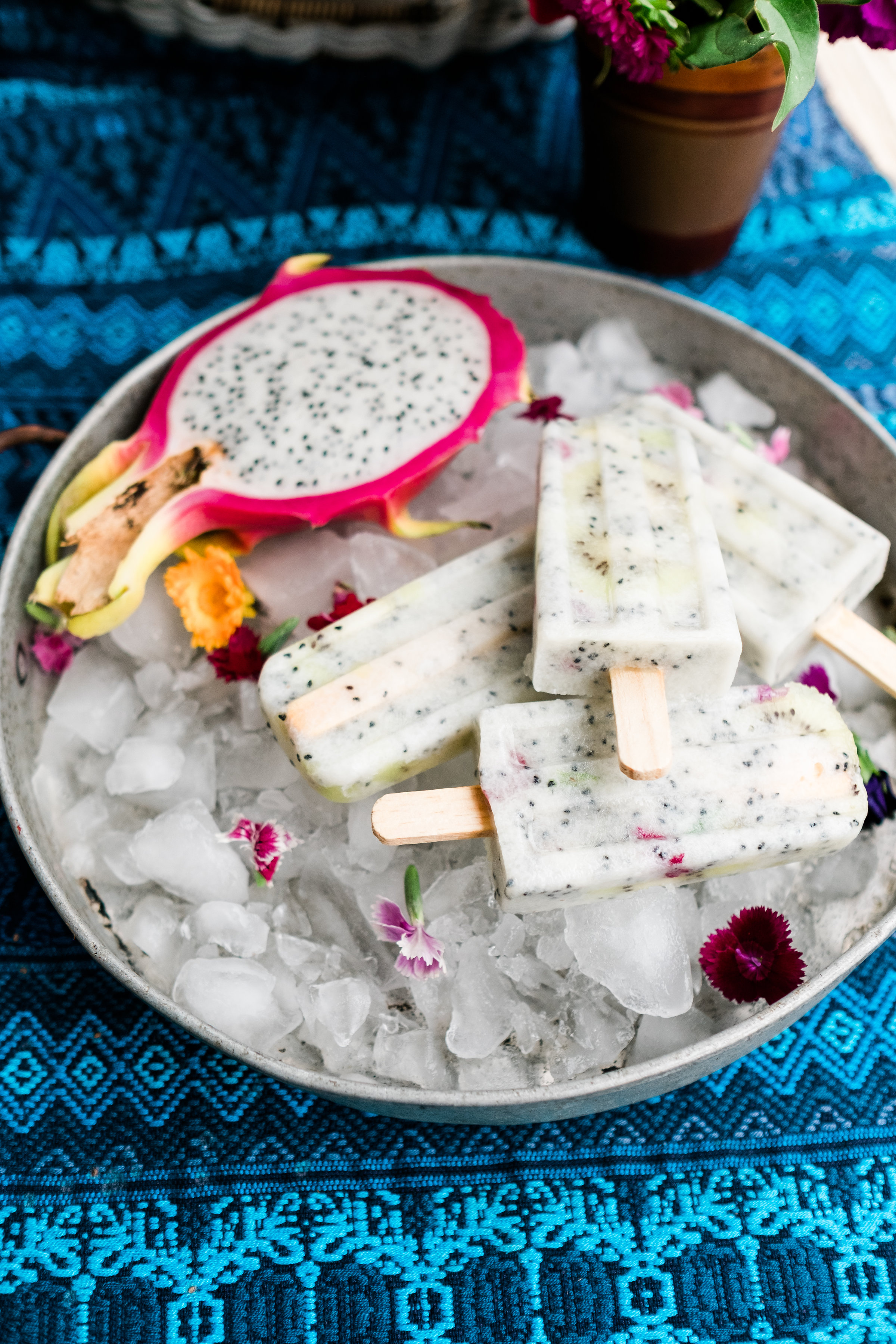 And for dessert…..
Lola made Dragon Fruit Coconut Kiwi Paletas (stay tuned for this recipe on Thursday). She will be sharing this recipe as she kicks off her #PaletaWeek 2018.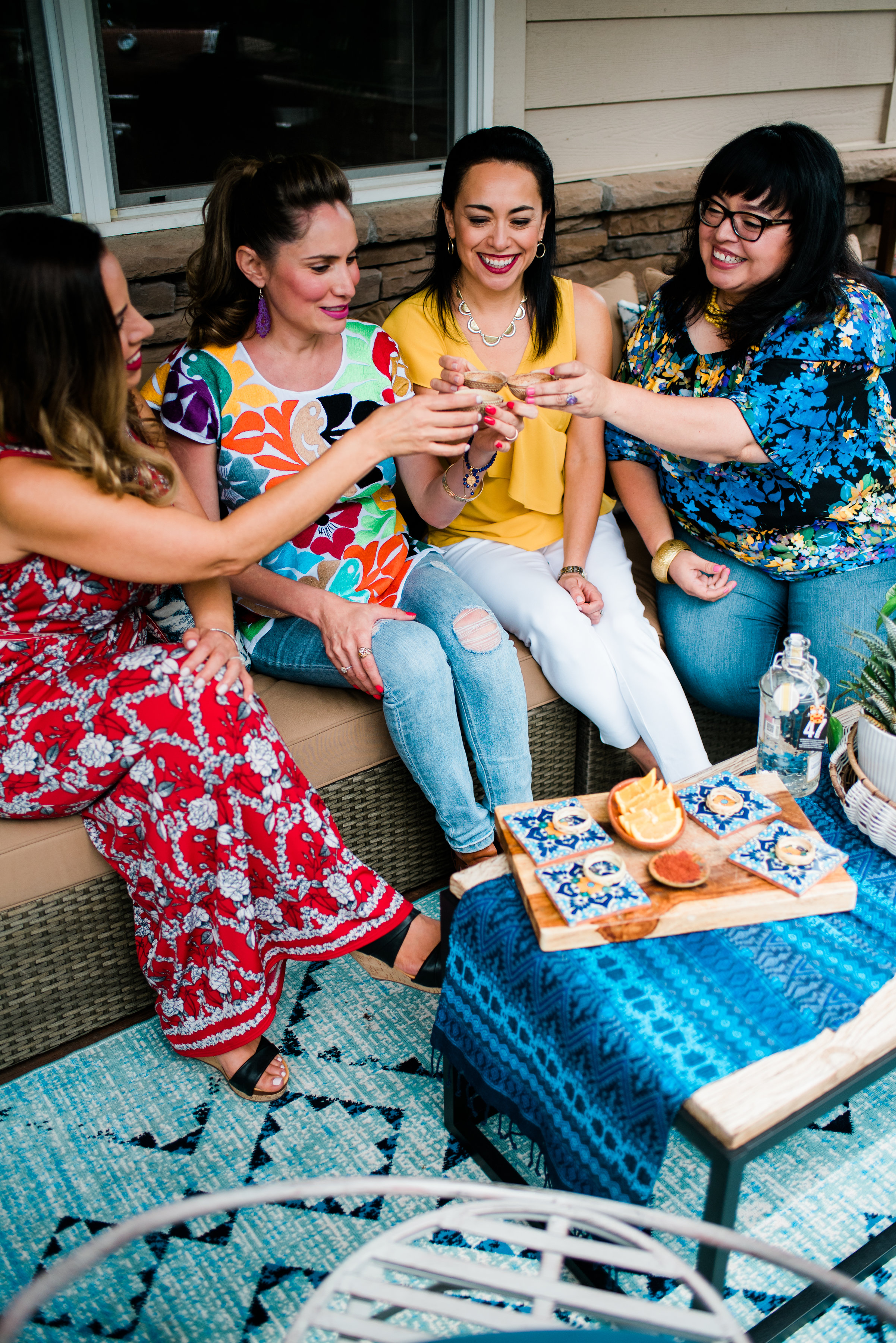 I had a blast co-hosting with these ladies. Can't you tell? Cheers to amigas, comida y  tequila!
Mexican Summer Salad with Cilantro Vinaigrette
Ingredients
For cilantro vinaigrette: 
1 bunch, Italian parsley, stems removed
1 bunch fresh cilantro, stems removed
1 cup olive oil
2 oranges juiced and zest of 1 orange
2 tablespoons honey
1/3 cup red wine vinegar
2 garlic cloves, peeled
1 teaspoon dried crushed red pepper
1 teaspoon salt
1/2 teaspoon pepper
2 small jicama, peeled and sliced thinly
1 green pear, sliced thinly
1 mango, sliced thinly
4 cups fresh baby greens
2 cups frisee
1 cup pepitas
1 cup crumbled queso fresco/cotija
Instructions
For cilantro vinaigrette: 
Puree all ingredients in a blender or food processor.
Pour sauce over cut jicama, pear, and mango in an airtight container and refrigerate at least 2 hours or up to 1 day to allow the flavors to meld.
To assemble: 
Place fresh greens on serving platter. Top with fruit, and pepitas and crumbled queso.
Shout out to Jenna Sparks for the gorgeous photos, Melissa's Produce for providing the perfectly sweet fruits and veggies to use in our recipes and to Exotico Tequila and El Mayor Tequila for providing the tequila.