Carne Guisada has been a in my life for as long as I can remember. My mami made it when friends came over it. She made it on Sunday while she did laundry. It would slowly cook on the stove-top as she sorted- folded clothes at the kitchen table. I'm excited to partner with Beef Loving Texans to celebrate the role beef plays in raising up the next generation of Texans.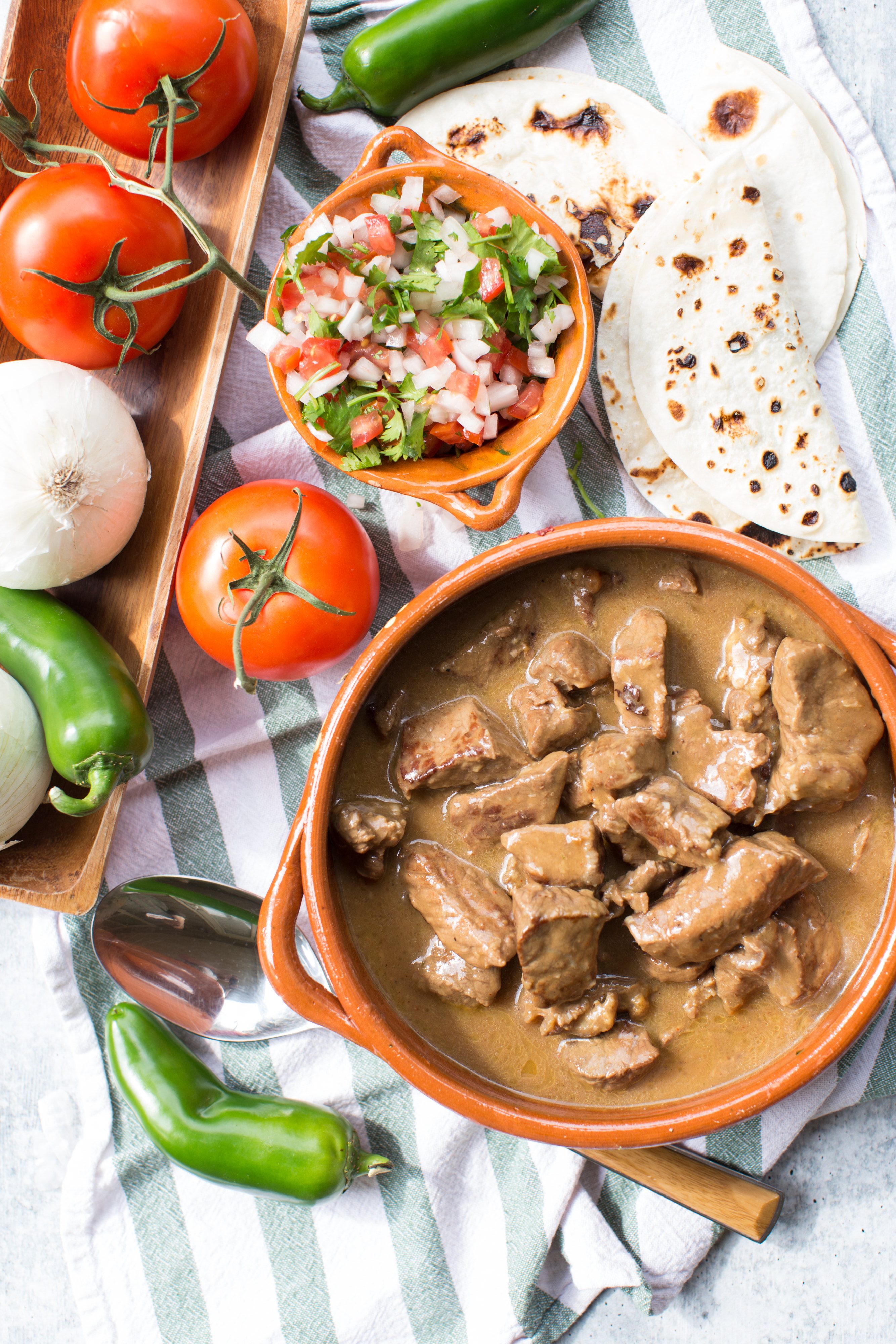 Thick cuts of meat stewed until tender in a rich gravy served with rice and beans and plenty of flour tortillas has always been part of my life, but little did I know how important this dish was to my fellow Texans until my mami volunteered to cook carne guisada plates for our band fundraiser.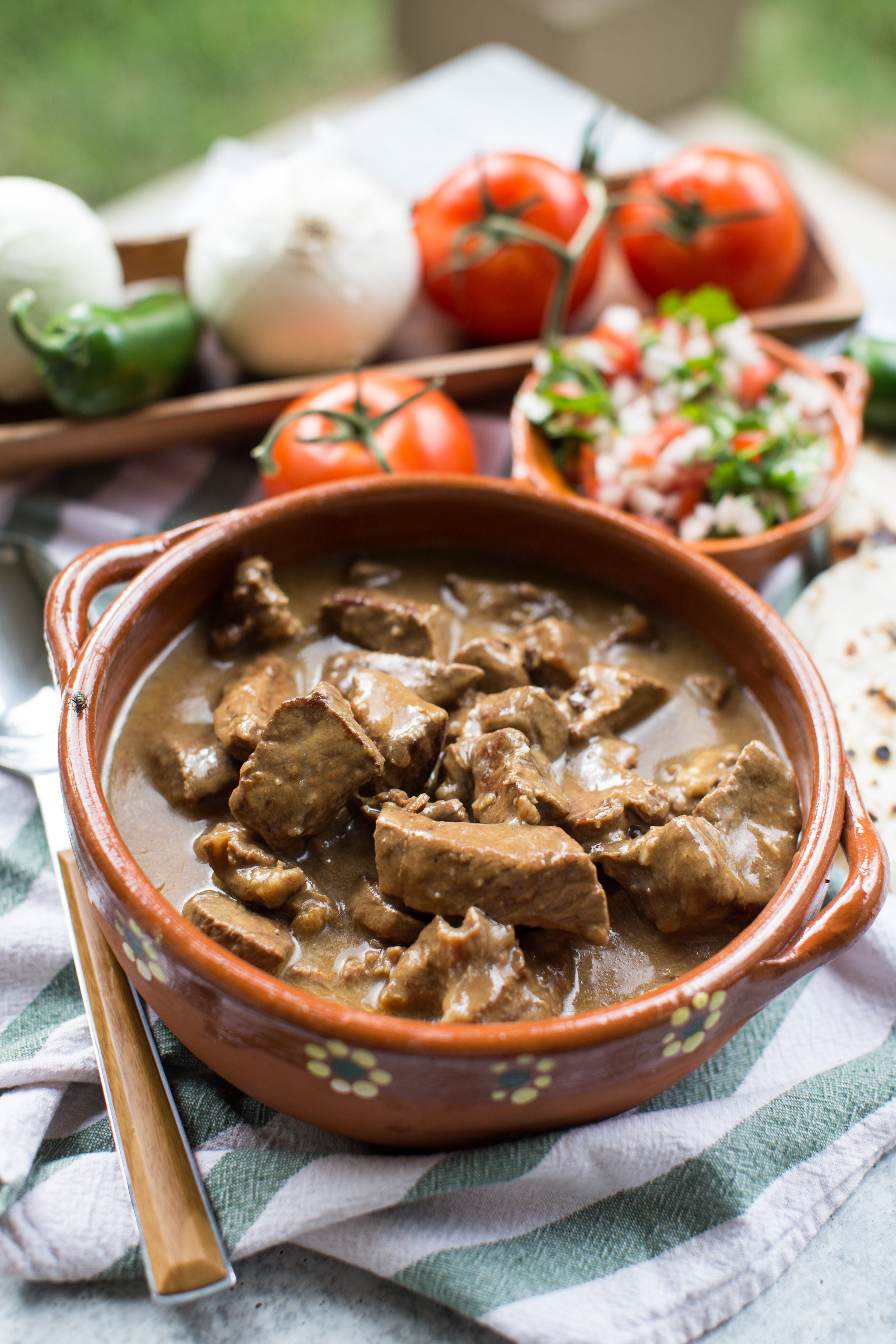 My high school band was fundraising to raise money to travel to Disney in Florida to march in the Disney High School Marching Band day. We had sold boxes of grapefruits, held car washes, sold chocolate bars, but none of these ventures had panned the financial results everyone had expected.
During a band parents meeting parents discussed various ideas that could benefit our fundraiser efforts. Some parents suggested a school dance while another parent suggested babysitting. Out of the corner of my eye I spotted my mami raising her hand to offer a suggestion. I immediately became worried because I knew she was going to suggest selling food plates.
She shared her idea with me during breakfast. "Mami, no one is going to buy food plates," I told her. She looked at me and said, "mija, everyone loves a good plate and food – and no one can resist my carne guisada y frijoles." I shrugged and polished off my bowl of cereal.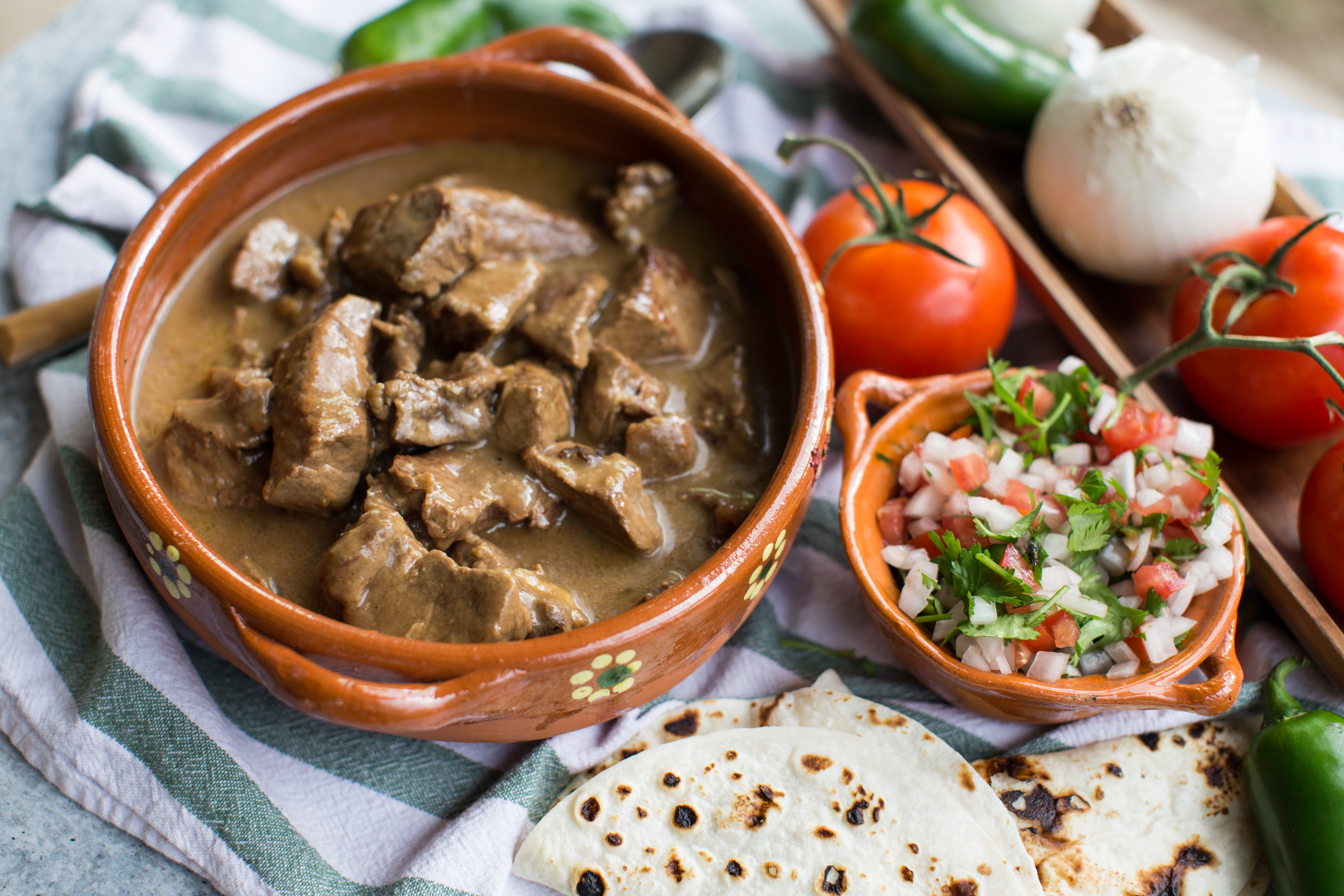 "What if we sell carne guisada plates," she suggested.
The entire room instantly became quiet and all the parents turned to look at my mami. I sank into my chair.
"Where will cook all the food?" One parent asked –
"In the school cafeteria," my mami replied.
"Where will be make, set-up the plates?" another parent asked.
"In the cafeteria tables, we can set-up as if we are feeding the kids, but use it as an assembly line to make the plates,"
"Those who buy plates can pick-up at school or we can have the parents deliver the plates." Mami said.
"I think it's a wonderful idea, " chimed in our band director. "let's do it!"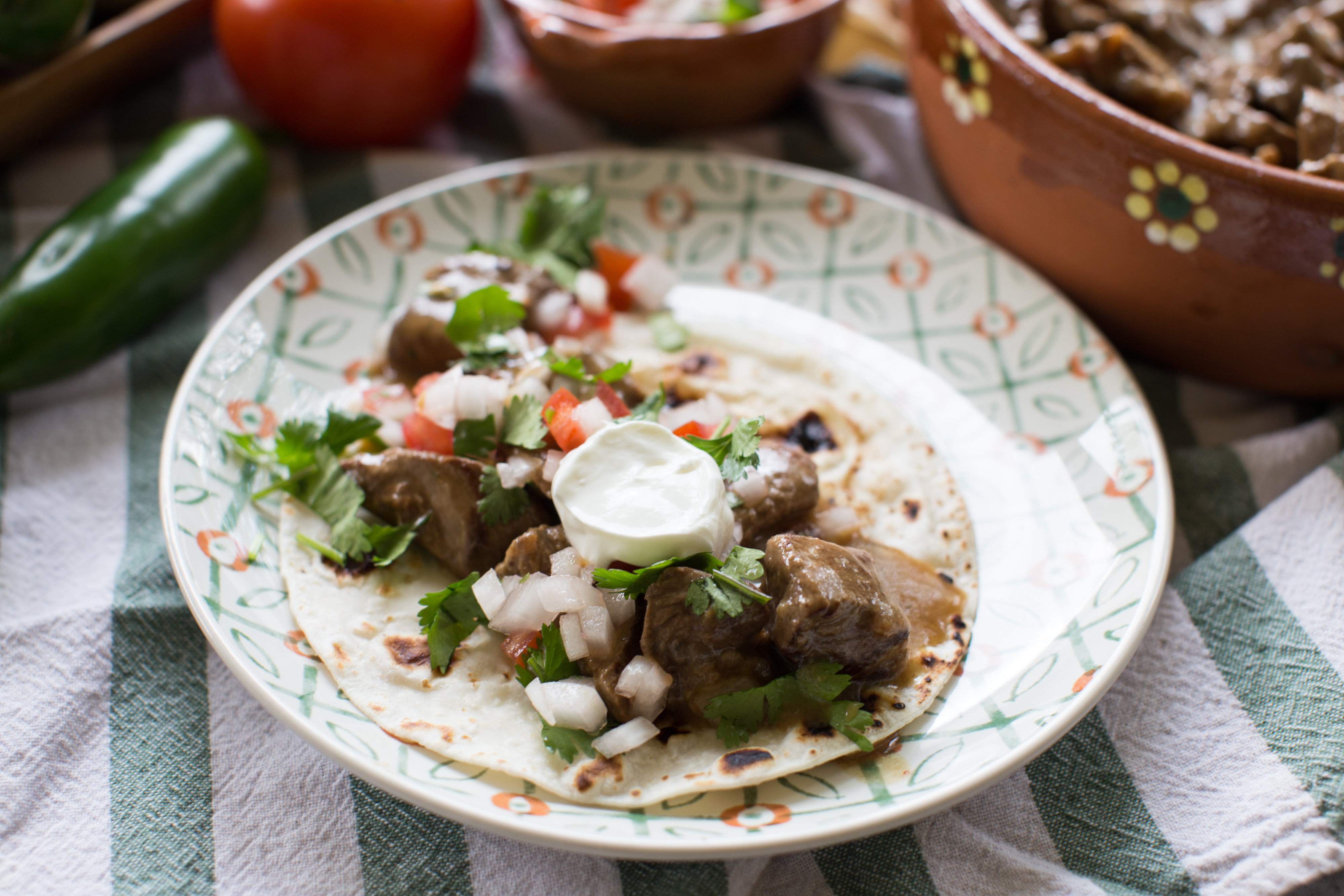 On the drive home mami was smiling ear to ear. "we're going to sell so many plates,"
Tickets were printed, passed out it packs of ten for band members to sell.
My mami started cooking huge cafeteria sized pots of carne guisada at 4am in the morning. She added onions, cumin, garlic, stirred and kept the temperature low & slow.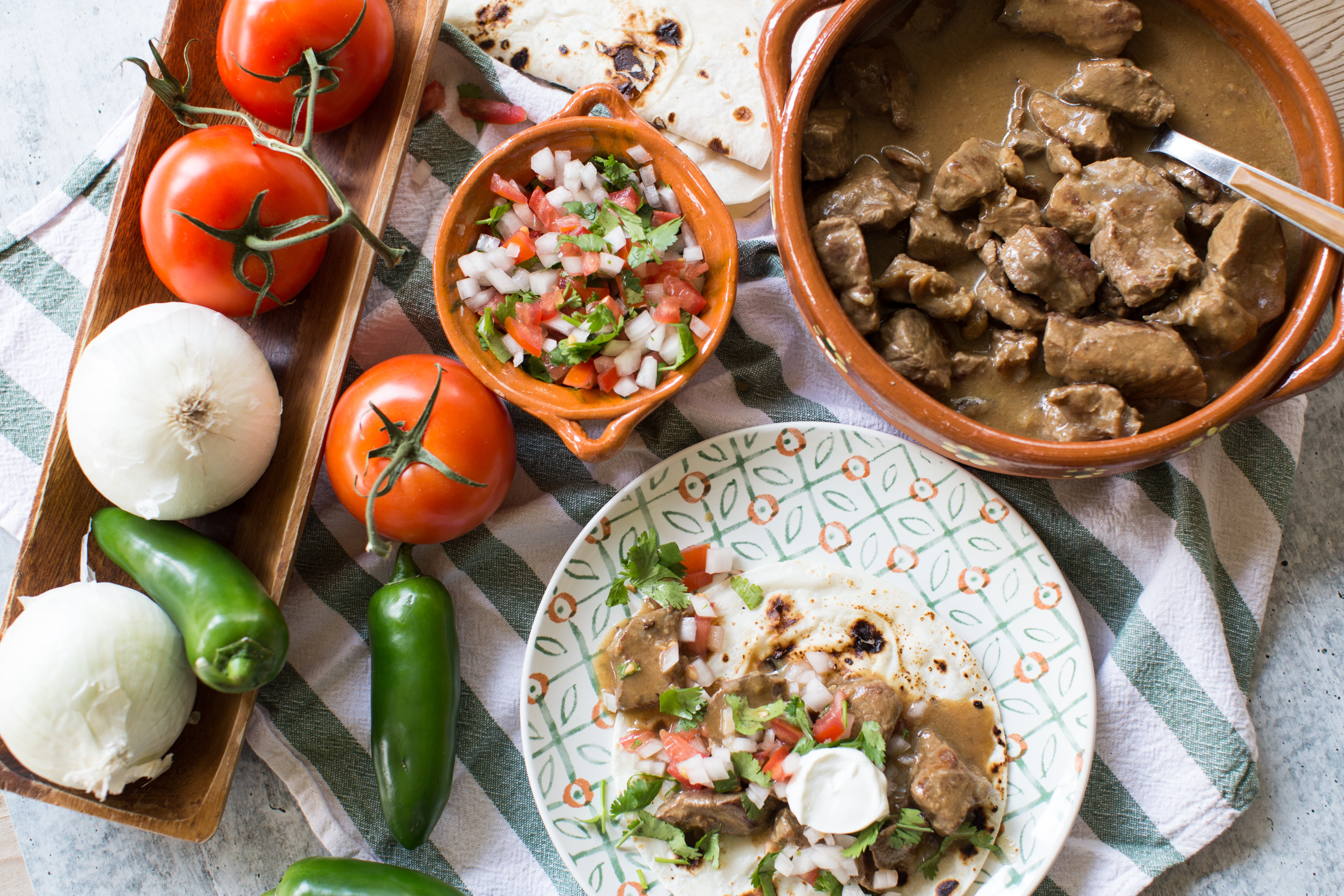 The cafeteria smelled heavenly. I was so busy organizing, sorting and assembling the desserts and serving ware to be handed out with plate purchase I hadn't realized there was line wrapped around the school of people waiting to pick up their plates.
The doors opened to a happy faces walking through the doors to try my mami's carne guisada. People purchased 4 to 6 plates at a time. Others drove in from nearby towns to get a plate of carne guisada since it was hard to find carne guisada locally. You would need to commute 30 minutes to Corpus Christi for a plate of carne guisada.
We sold-out in two hours and raised enough money to hit out fundraising goal for our trip. My mami was so happy. People loved her carne guisada, but she knew it was much more than her recipe. It was the power of great food. She understood the power of connection of coming together over a plate a food. When Beef Loving Texans reached out for me to share my plate of life, I knew I had to share my mami's carne guisada story.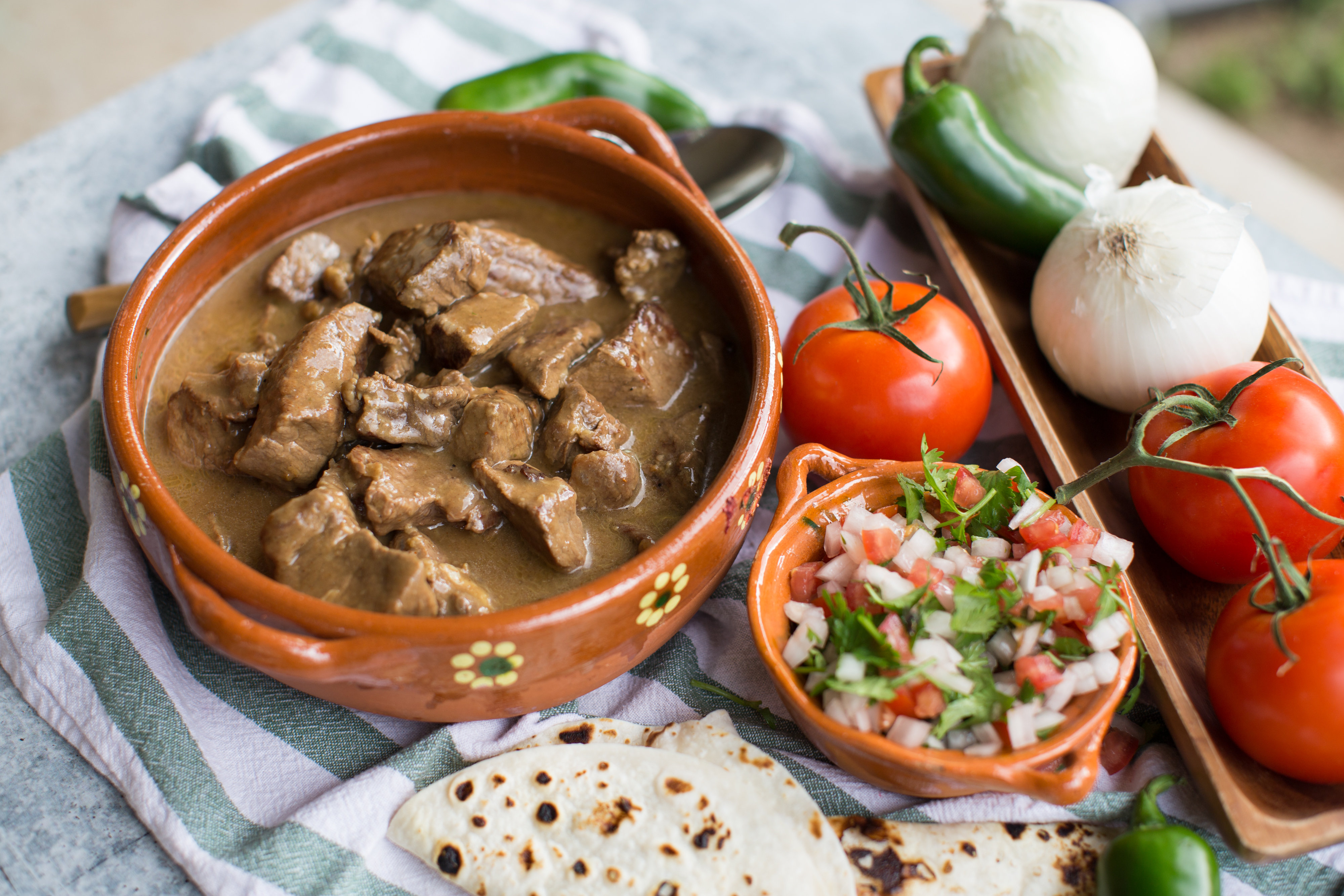 Beef has a way of unifying people from all walks of life. It brings people to the table, starts up a new conversation, and levels the playing field. "For all plates of life" celebrates the role beef plays in raising up the next generation of Texans.
Beef Loving Texans is a community built around Texas pride, heritage and our shared love for beef. Beef is a part of both the everyday and the special moments for Texas families, communities and traditions, which gives us plenty of rich stories to tell.
Their mission is to bring more Texans to the table with inspired beef recipes. Visit Beef Loving Texans for more stories about how beef brings people together, recipes and cooking videos.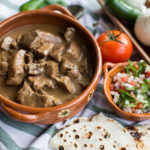 Carne Guisada
Thick cuts of meat stewed until tender in a rich gravy served with rice and beans and plenty of flour tortillas carne guisada is pure comfort.


Ingredients
3

lbs.

Sirloin

2

Tbsp.

olive oil

4

Tbsp.

flour

¾

cup

water

1

clove

garlic

mashed

1

tsp.

ground cumin

½

tsp.

chili powder

Salt and pepper to taste

1

can

11 oz. beef broth (50% less sodium)

8 to 10

flour tortillas

warmed

Sour cream

cheese and pico de gallo (optional)
Instructions
Cut beef into ¾-inch cubes. In large nonstick skillet or stock pot, sauté beef until brown, over MEDIUM heat. Add oil and flour and toss with beef until flour is brown. Add water and spices, stirring well.

Add beef broth and reduce heat to MEDIUM-LOSimmer approximately 30 minutes until beef is tender. (If sauce seems too thin, add a bit more flour to desired consistency.)

Spoon Carne Guisada into warm flour tortillas. Garnish with sour cream, cheese and pico de gallo, as desired.