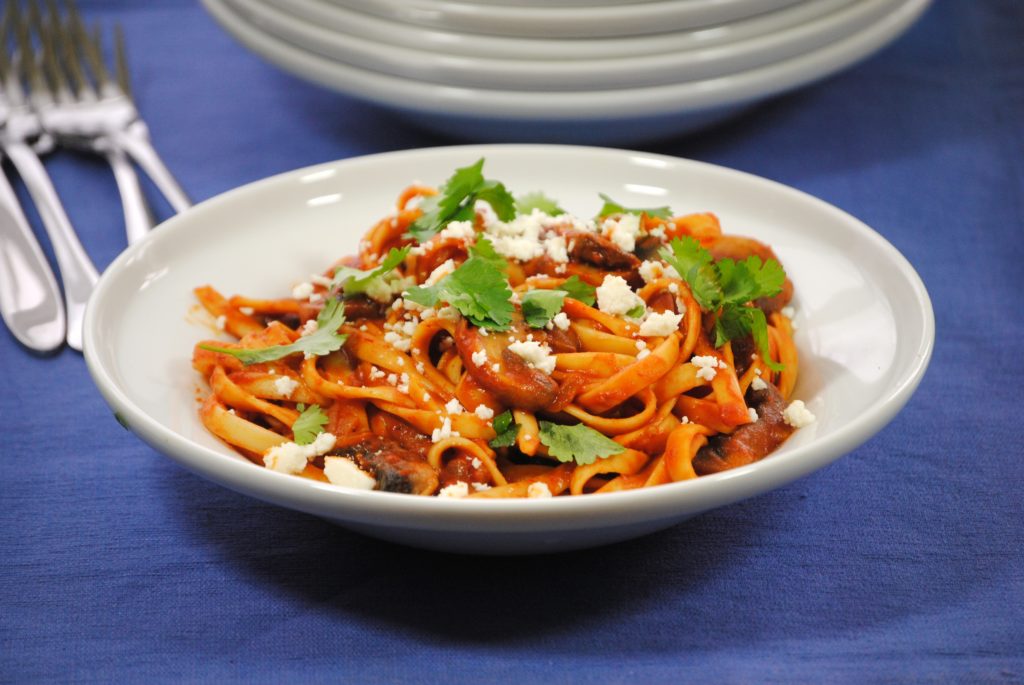 "If you really want to make a friend, go to someone's house and eat with him…The people who give you their food give you their heart."
Cesar Chavez
I began typing this post late last night as I usually do with every post.  There was peace and quiet. The day had ended, everyone was asleep, dishes put away and I was left at the kitchen table, alone.  I began to flood the page with endless words about my love for beans,  again.  As I glanced over to check my calender for tomorrow's schedule I realized I had completely forgotten that this Thursday was Cesar Chavez's birthday, when his National Holiday is celebrated.
"The fight is never about grapes or lettuce. It is always about people."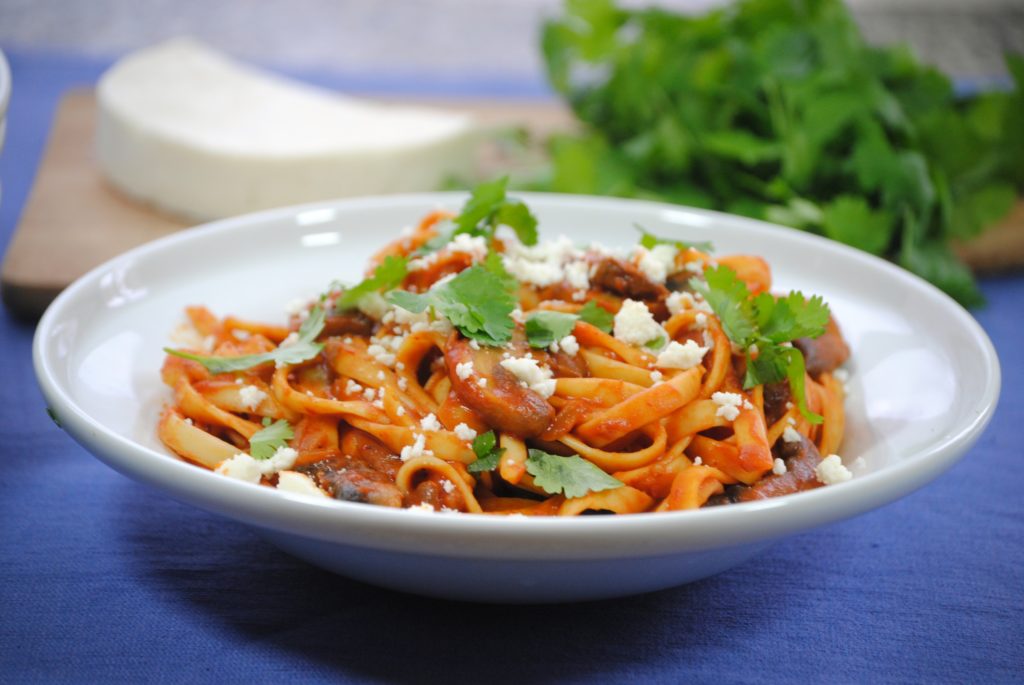 As a child of a migrant worker Cesar Chavez is one of our heroes.  Each year my mother and her siblings would complete the school year in Brownsville, Texas and my grandfather would load the family for a summer spent in California working the fields.  Each summer was spent picking fruit or vegetables side by side with her family.  The money earned would help to pay for the family home, taxes and help support them for the year.
I often ask my mother about her summer's spent in California and her eyes brighten with memories.  She loved her summer's spent on the land.  She enjoyed seeing her cousins who lived in California, but spent their summers alongside her working.  She looked forward to her weekends at the local flea market purchasing new records, trying on bell bottoms she found at discount prices and her cousins urging her to go out with them to check out a new band they had just heard of "The Doors."  Did she go? No, my mom was, remains her daddy's girl who never left his side.  
When I think of Cesar Chavez as a current student, who one day hopes to finally complete her degree in Mexican American History.  I can only give thanks.  I thank him for fighting for the rights of every migrant worker, fighting to educate the young and fighting to help his culture stay strong. So today I leave you with a modest dish, a dish I can imagine Cesar enjoying with a quirky smile.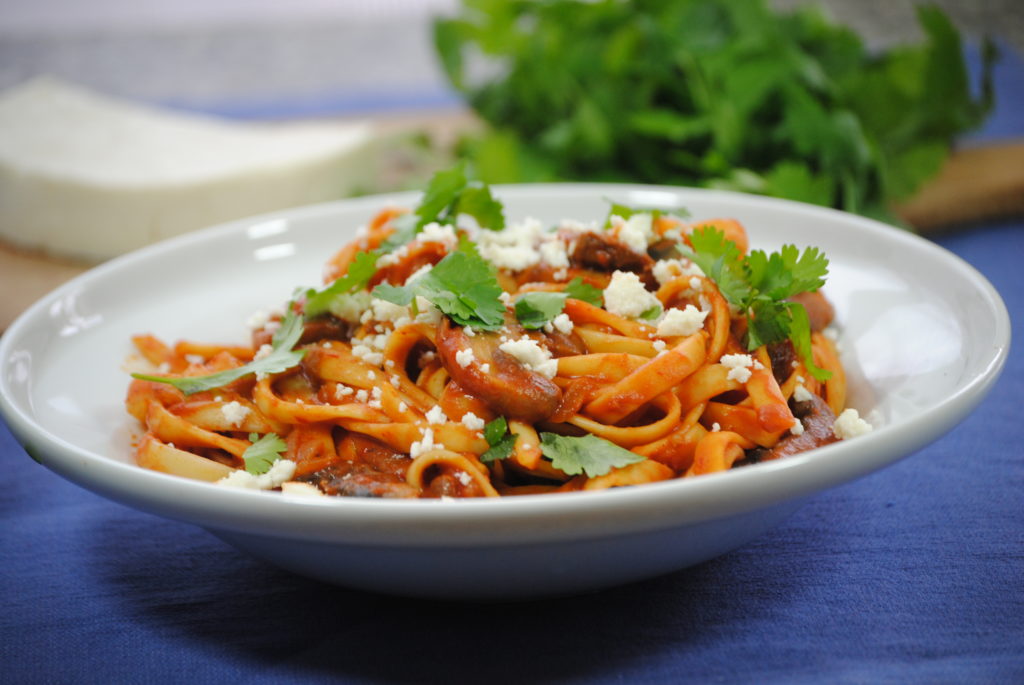 "We are confident. We have ourselves. We know how to sacrifice. We know how to work. We know how to combat the forces that oppose us. But even more than that, we are true believers in the whole idea of justice. Justice is so much on our side, that that is going to see us through."
"Preservation of one's own culture does not require contempt or disrespect for other cultures."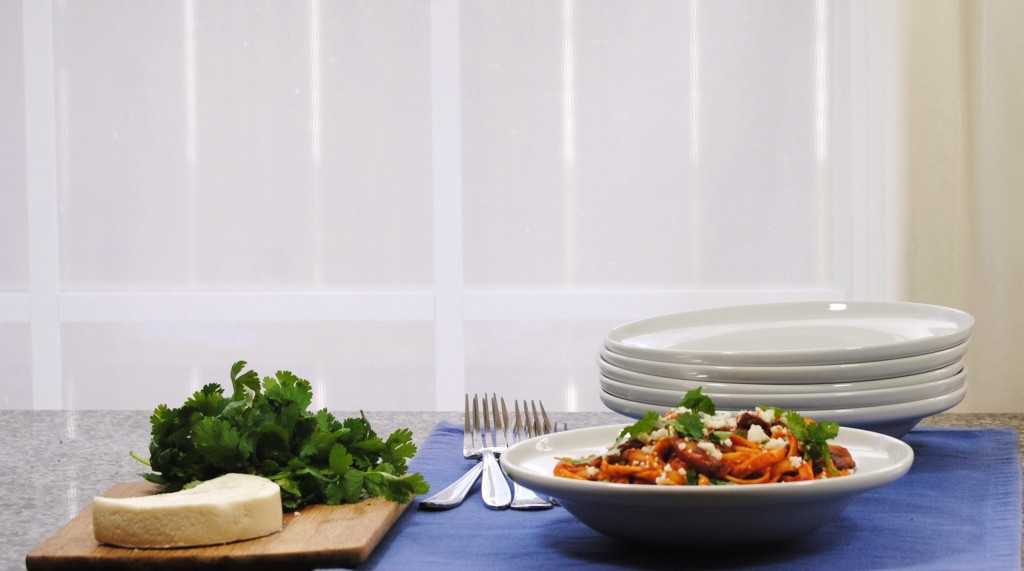 Ancho Chile Bean Sauce
by Sweet Life
by Vianney Rodriguez
serves 4
pasta of your choice
1 cup cooked pinto beans
2 chile ancho
2 garlic cloves, with skin
3 roma tomatoes
8 oz mushrooms (optional)
1/2 cup crema mexicana (or heavy whipping cream)
2 tbsp olive oil
salt
freshly ground pepper
for garnish
queso fresco
cilantro
Place chiles in medium sauce pan and cover with water, heat to a boil, remove from heat and set aside until soft about 20 minutes.  After chiles become soft, removes stem and seeds.
On a roasting pan place roma tomatoes and garlic, roast at 450 degrees until skin becomes blackened and garlic is soft, about 8 minutes. Keep on eye on garlic as it soften quicker than tomatoes. 
In blender place cooked beans, tomatoes, garlic and chiles. Blend until smooth, if the mixture is too thick add either water or broth from beans 1/2 cup at a time to help move it along.
In a large saute pan on medium heat add olive oil. When oil has heated add mushrooms if using and saute until tender about 5 minutes, add blended bean puree and crema mexican.  Stir to combine and cook until sauce is warm.
Season to taste with salt and pepper.
Combine with cooked pasta and garnish with cilantro and queso fresco.