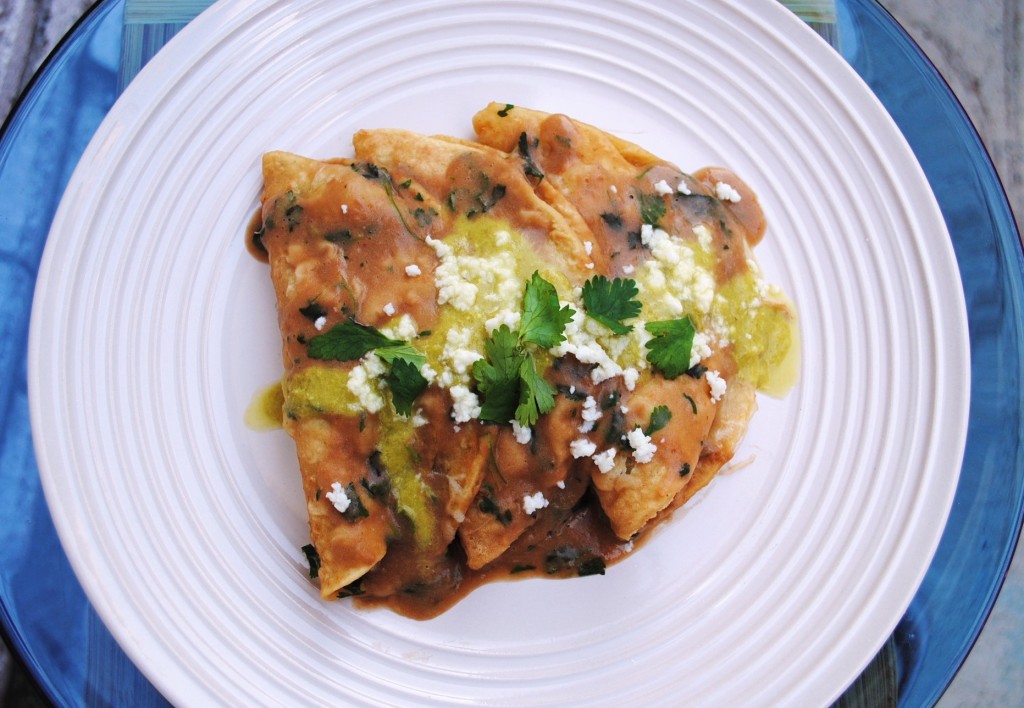 Warm tortillas dipped into a creamy bean sauce, topped with a spicy salsa and a sprinkle of cheese.  A quick dinner idea, perfect for a crowd  with the added bonus of affordability.
Who could offer this much, none other than my beloved beans.  My workhorse in the kitchen, easily adaptable and always reliable.  I have said this often, I make a pot of beans each week to serve alongside my eggs in the morning, ladled warm into a bowl topped with cheese as a quick lunch or refried and stuffed into a poblano for dinner.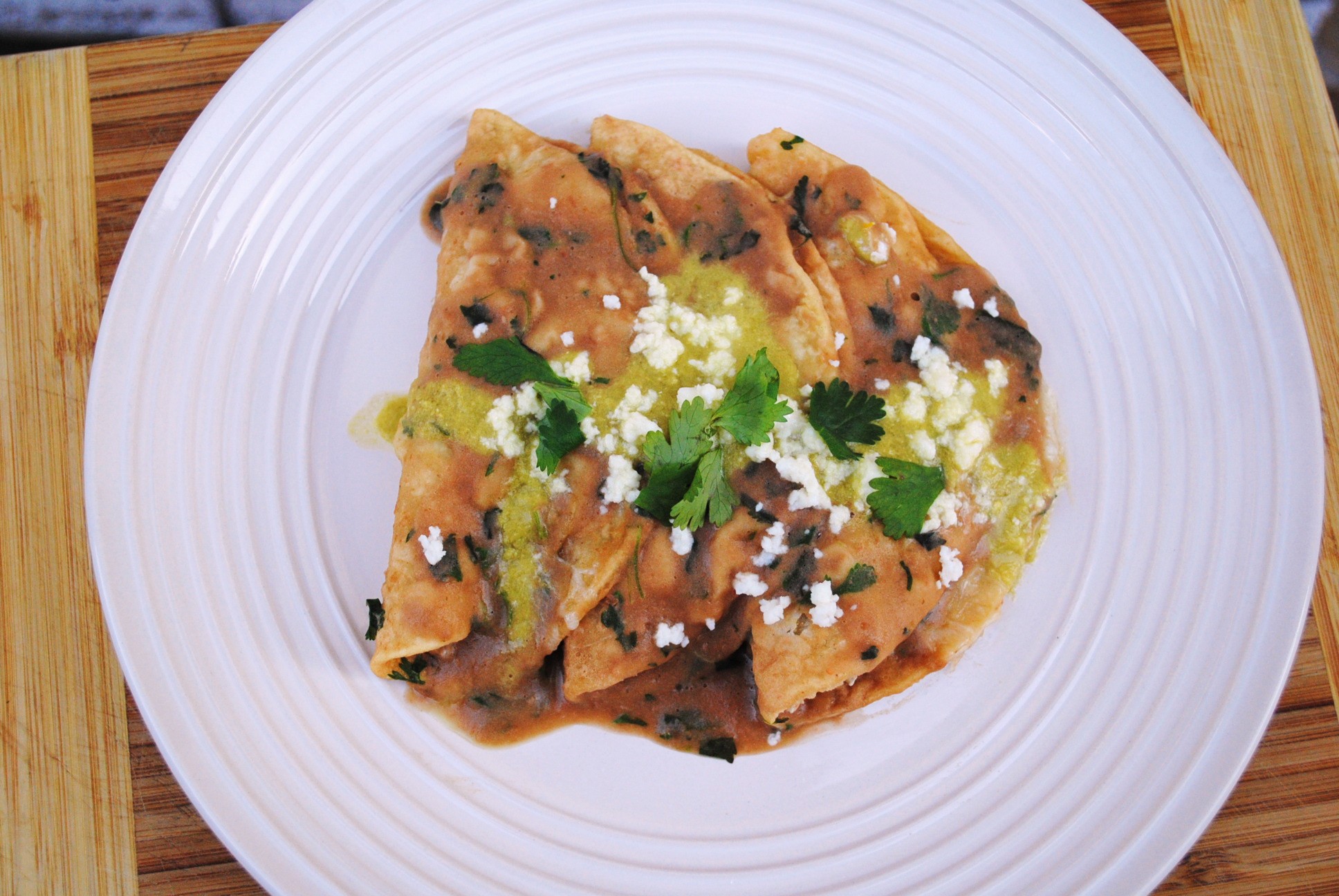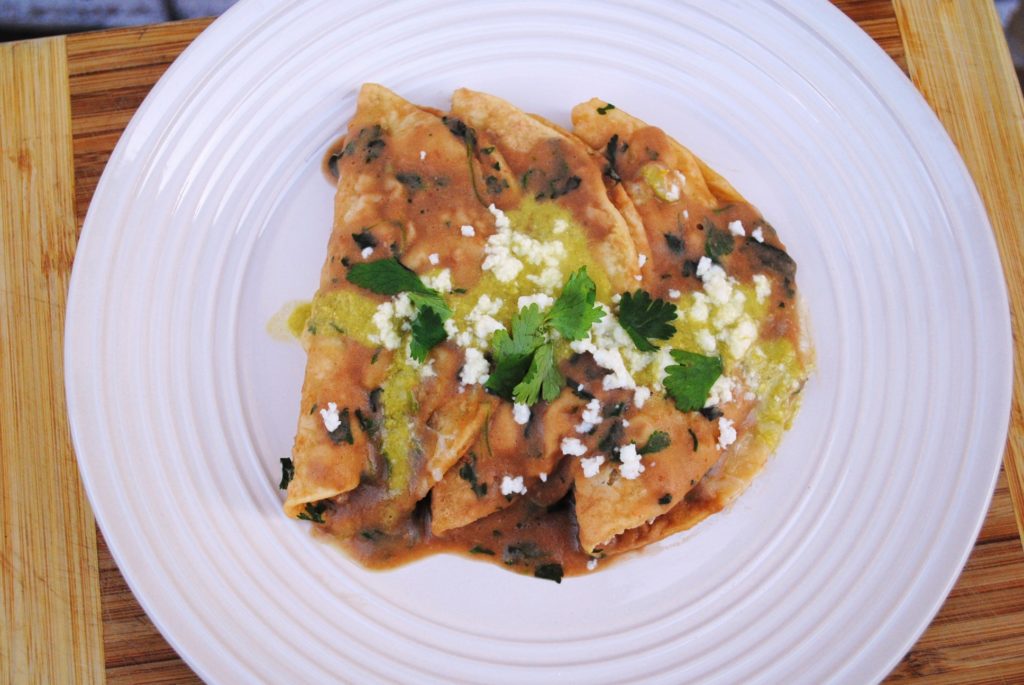 Serve these enfrijoladas on small plates as an appetizer, lightly mount them on a plate for lunch or feed a crowd for dinner.  Make these your own by switching to black beans or fill them with chicken maybe carne asada, top them Texas style with chile con carne, simply Enjoy them! Sweet Life!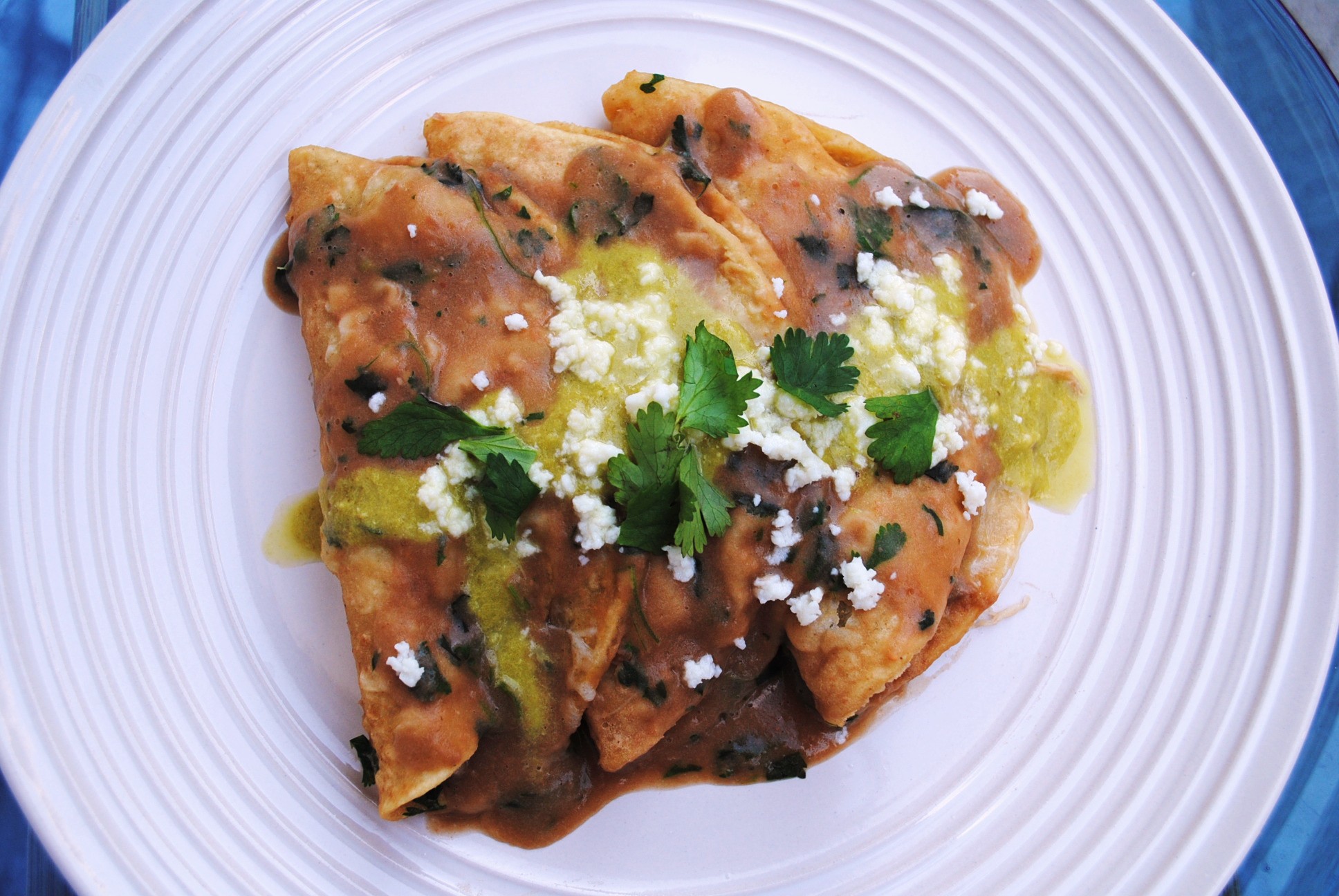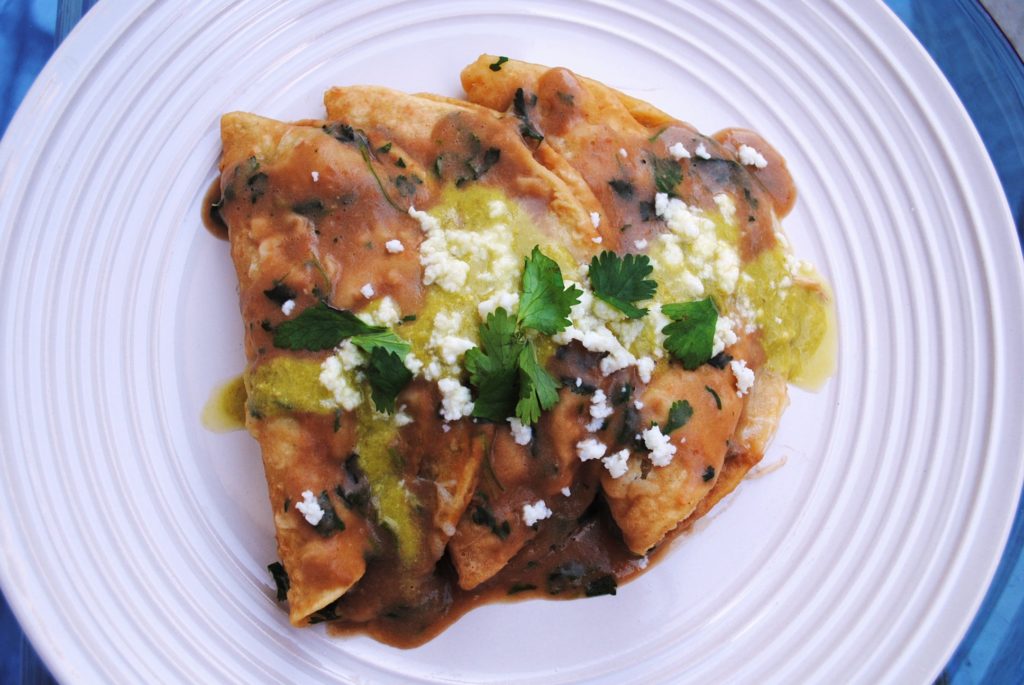 Enfrijoladas
serves 8
by Sweet Life
by Vianney Rodriguez
4 cups of cooked beans (frijoles de olla)
2 cups bean broth or water
1 onion, finely chopped
3 garlic cloves, minced
3 tbsp olive oil
16 corn tortillas
Heat oil in skillet over medium heat.  Add onion, saute until soft, about 5 minutes. Add garlic and saute for another minute, stirring not to allow the garlic to burn.  Add beans, bean broth or water and simmer for 15 minutes on low heat.  In small batches add your bean mix to a blender.  With a kitchen towel held over the lid (to prevent the steam for burning) blend until smooth.  Warm the tortillas on the comal.  Dip each tortilla in the bean mixture and fold over on the plate.  Garnish with toppings of your choice.
~~~~~~~
garnish with either:
sliced avocado
salsa
tomato
queso fresco
crema mexicana
cilantro