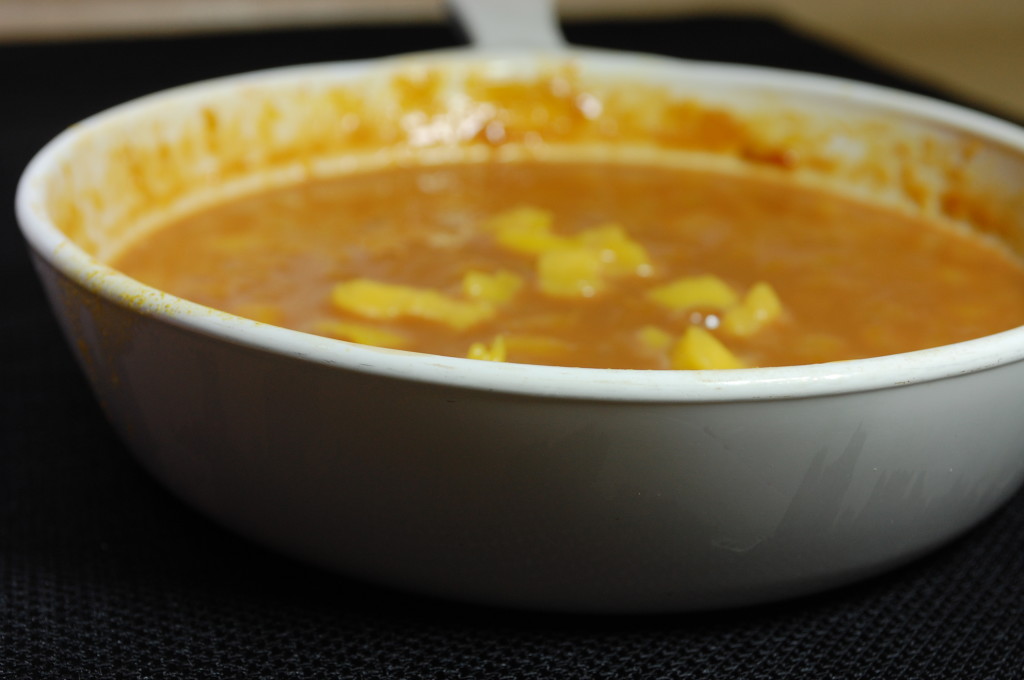 My little sister sent me this small paragraph in an email four years ago.  
International Waffle Day March 25
Originated in Sweden where it is called Vaffeldagen.  It occurs nine months to the day before Christmas – the day the Archangel Gabriel told the Virgin Mary that she was pregnant.  As the holiday progressed, it also began to commemorate the first day of Spring. Waffle come into play because on March 25th the women of Sweden would set aside their winter tasks like chopping wood and knitting and began their spring task…the most notable which was preparing waffles.   
To celebrate I leave you with my favorite waffle recipe.  We began our International Waffle day tradition with this recipe and have enjoyed it every year since.  The waffles may stay the same, but the topping changes every year.  This year we tried a combo of mango and cajeta.
The sweetness from the mango perfectly thins out the thick cajeta to give you syrup with a punch. Enjoy !! Sweet Life  
Have a wonderful weekend!!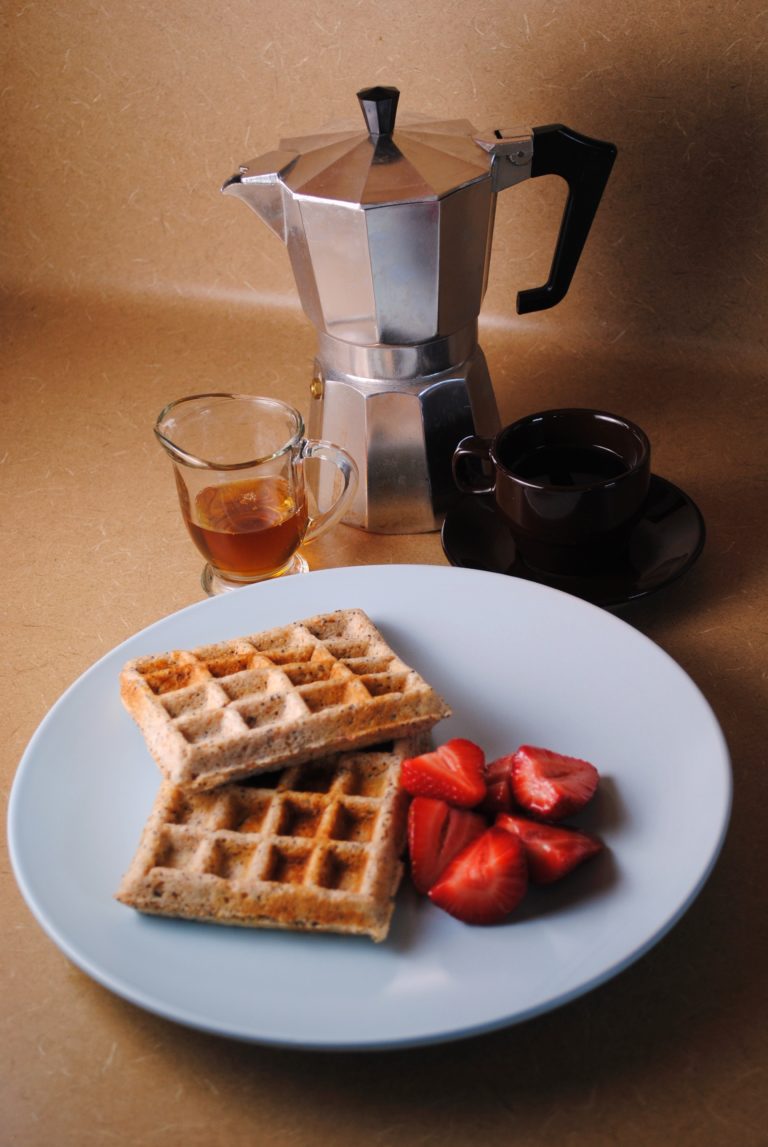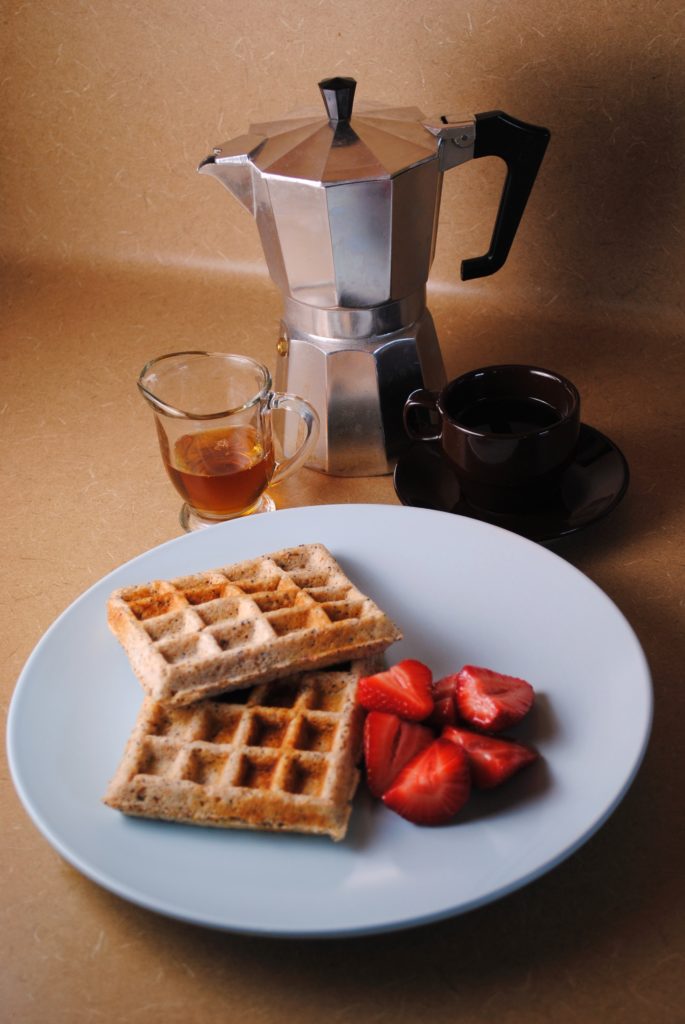 Poppy Seed Waffles
from Eating Well
makes 6 servings
2 tbsp poppy seeds
1 3/4 cups all purpose flour (I switched to whole wheat, and it worked fine)
1 1/2 tsp baking powder
1/2 baking soda
1/2 tsp salt
2 large egg whites
1 large egg
2 cups nonfat plain yogurt
1/2 cup sugar
1 tbsp canola oil (i used olive oil)
1 tbsp vanilla extract
2 tsp freshly grated lemon zest
1. preheat waffle iron. preheat oven to 200 degrees
2. toast poppy seeds in a small dry skillet over medium heat until fragrant, 30 to 60 seconds. Transfer to a mixing bowl and whisk in flour, baking powder, baking soda and salt.
3. whisk egg whites, egg, yogurt, sugar, oil, vanilla and lemon zest in a medium bowl. Whisk into dry ingredients until just moistened (important slightly mix, I even let it rest for 5 minutes)
4. lightly coat waffle iron with cooking spray. spoon in batter and cook until waffle is crisp and golden. transfer to oven to keep warm. repeat with remaining batter, lightly coating iron with nonstick spray each time.
5. add berries, syrup, agave or whatever floats your boat and ENJOY!!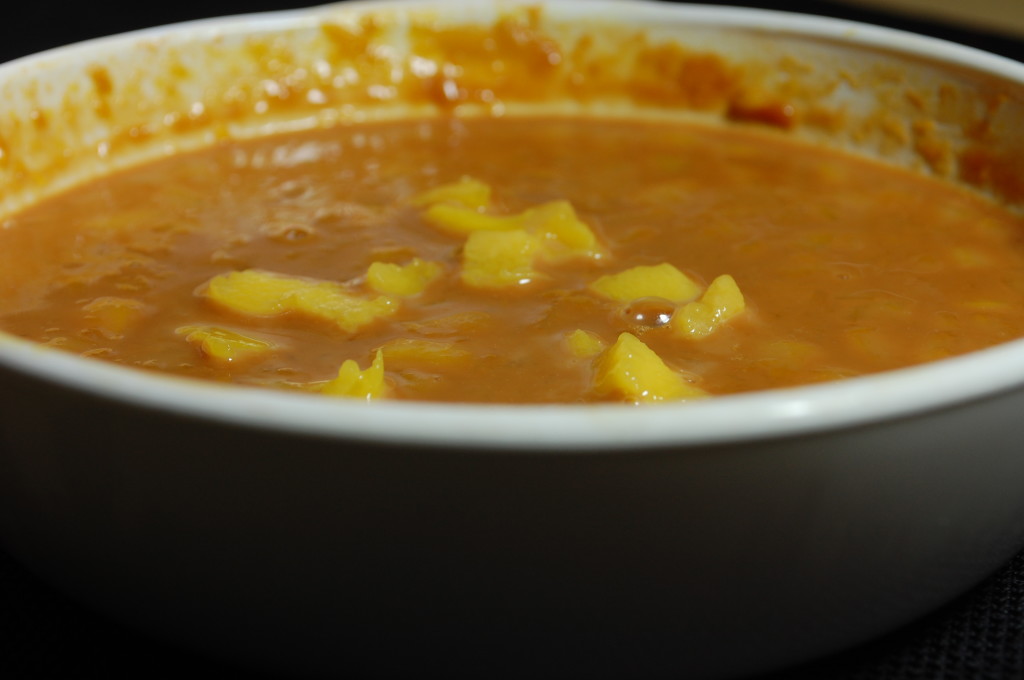 Mango Cajeta Waffle Syrup
by Sweet Life
by Vianney Rodriguez
1 mango peeled and diced
1/2 cup water
1 pinch of salt
3 tbsp cajeta
Place mango in  a small saucepan, add water and salt and simmer until the mango release it's own juice, but diced fruit is still intact. About 10 minutes.  Add cajeta and swirl to combine.  If the syrup is too thick add a bit of water. Serve over waffles.