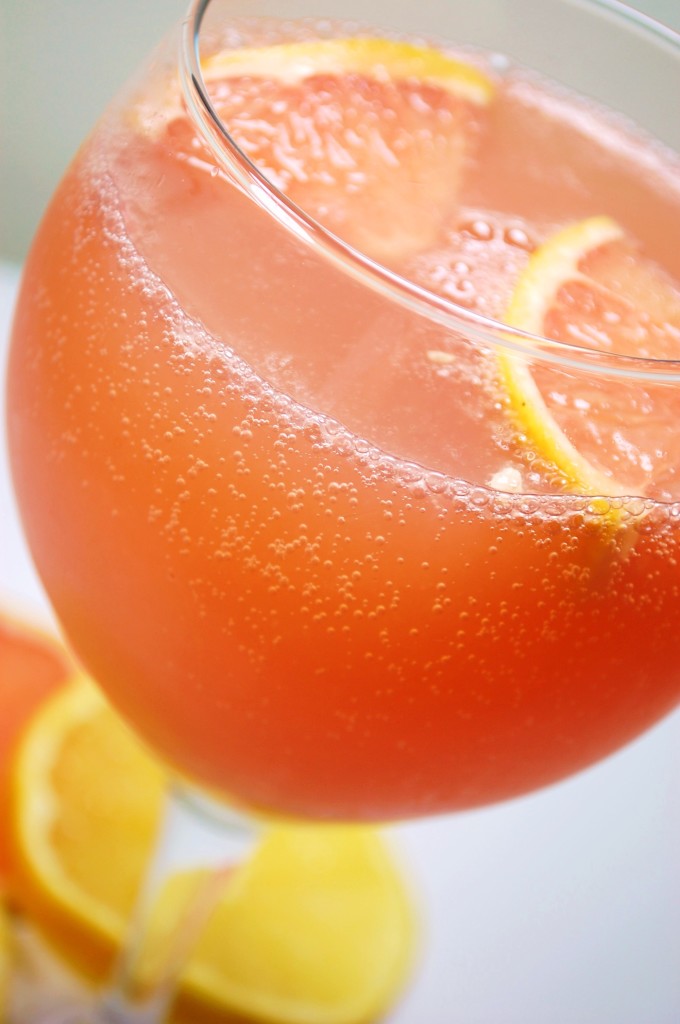 Spring is here, let's celebrate!!  Enjoy ! !
Sparkling Citrus Punch
by Sweet Life
by Vianney Rodriguez
serves 6
3 cups freshly squeezed orange juice
1 cup freshly squeezed grapefruit juice
1/2 freshly squeezed lemon juice
1 bottle chilled prosecco or champagne
slices of orange, grapefruit or lemon for garnish
Combine juices and prosecco, garnish with slices. Enjoy!