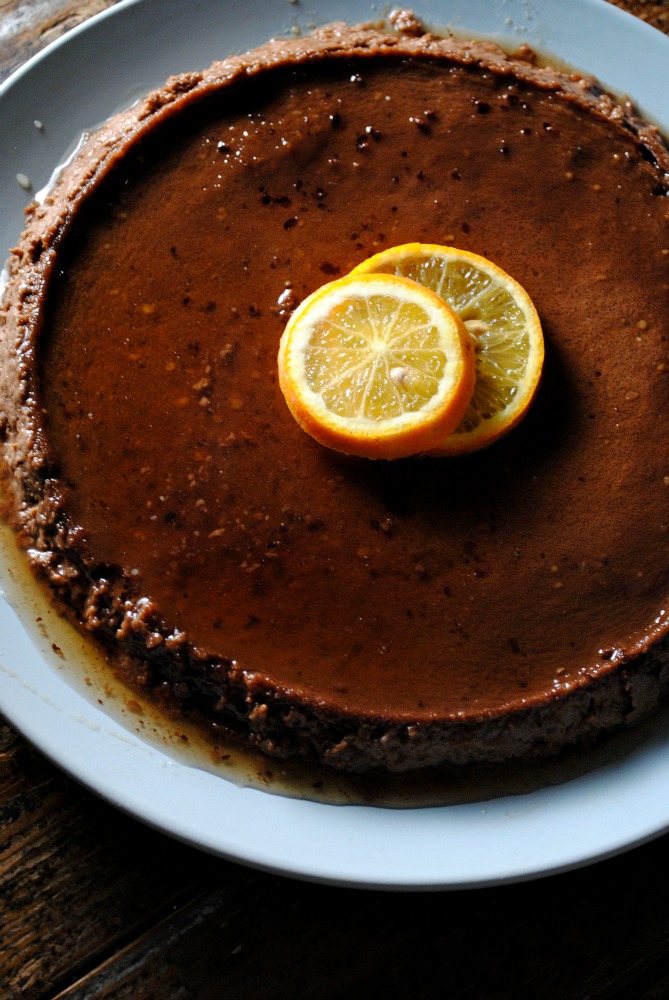 Chocolate-Orange Flan
Last week I shared on twitter that I was hosting a fiesta.  Of course this is nothing new if you follow me on instagram I always seem to be hosting some kind of event with the familia. I'm addicted to party planning I enjoy the entire process, the menu, the cocktails and the big finale – the dessert.  My familia quickly picked up on my need to party plan craziness and tag along for the experience.  A well planned party is pure joy in my book and I am always ready to host my next event.
So… when Sprint asked me if I would host a fiesta at my house to Celebrate Premios Billboard with my family and friends I jumped at the chance, FUN!  An evening spent with family, loved ones and friends sipping on delicious cocktails while enjoying a celebration that recognizes the best Latin Music, oh a dreamy event to plan.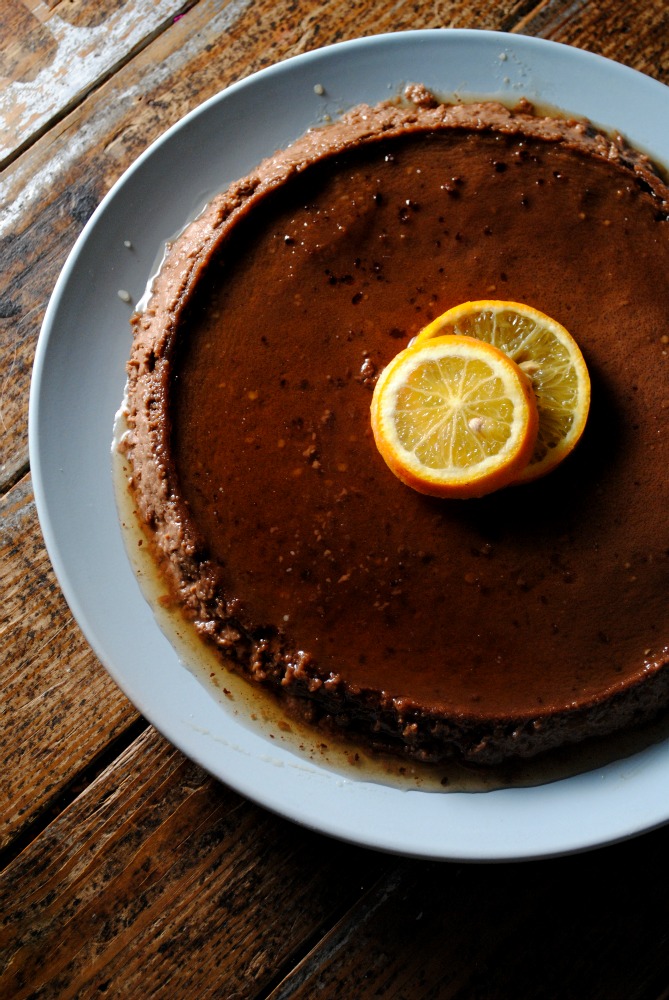 My menu is planned a tangy- fresh appetizer – a hearty, Latin infused main dish – a festive cocktail and this dreamy, creamy chocolate-orange flan.   Lucky for me Sprint has joined forces with the Samsung Galaxy to help spread their love of Premios Billboard and have spoiled me with a new Galaxy Tab 3 to share pictures of all these amazing recipes as we enjoy the Premios Billboard.  Keep an eye out for pictures on instagram, facebook and twitter as my family, friends and I share our fiesta, reactions to the winners and as the battle it out for a chance to win their very own Samsung Galaxy Tab 3.
Hey don't be left out! Follow and join the conversation by using the hashtag #Billboards2014  #Framily  I'd love to see who you are rooting for to win the different Premios categories.
And now back to this lusciousness…. Decadent chocolate, orange infused flan.  Doesn't it look amazing?  My older sis loves flan, so I plan to make one for the event and one for her to take home.  Serve chilled with a generous dollop of fresh whipped cream.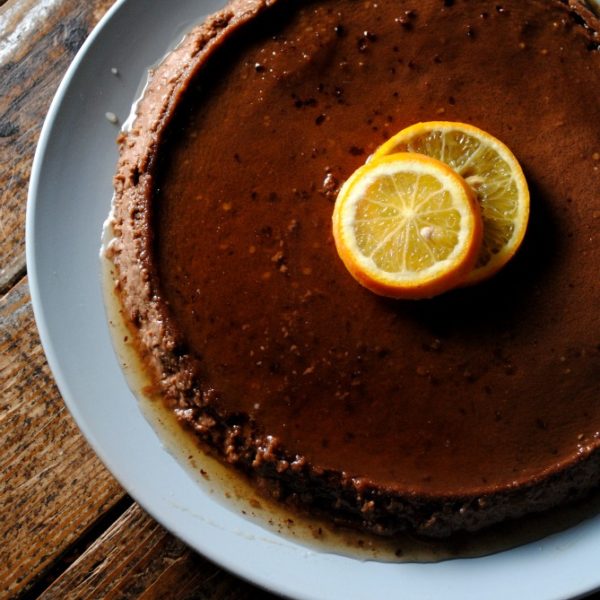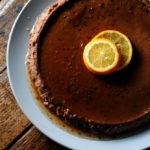 Chocolate-Orange Flan
Ingredients
For caramel sauce:

1/2

cup

sugar

1

Tbsp

water

Flan:

1

cup

heavy cream

1

cup

milk

1

Tbsp

grated orange peel

5

oz

bittersweet chocolate

chopped

3

eggs

1/4

cup

granulated sugar

Salt
Instructions
Pre-heat oven to 325 degrees.

To make caramel sauce combine sugar and water over medium heat. Bring to a simmer, stir and cook until the sugar dissolves. Continue to cook until syrup darkens to a medium amber color about 10-15 minutes. Pour into flan mold and tilt to coat entire surface. Place mold in roasting pan and set aside.

In a large saucepan, combine cream, milk and orange zest. Bring to a simmer over high heat; reduce to medium and simmer 5 minutes. Remove from heat and add chocolate, stir to combine. Set aside to cool.

In a bowl, whisk eggs, remaining 1/4 cup sugar and pinch of salt together until pale yellow and the mixtures becomes thick. Whisking constantly, slowly pour hot chocolate mixture into eggs until fully combined.

Pour the custard into the caramel-coated mold.

To create a water bath: slowly pour hot water into the roasting pan to come halfway up the side of the mold, about ½ -inch. Try not to get water into the custard. Carefully transfer flan to oven and bake for 40 to 50 minutes, until the custard is barely set and jiggles slightly. Remove from oven, allow to cool and carefully remove from water bath. Refrigerate overnight.

To serve run knife around the mold to loosen flan, place a plate on top of the flan, tap lightly and invert.
Sweet Life Disclosure: This is a sponsored post with Sprint and Sweet Life.