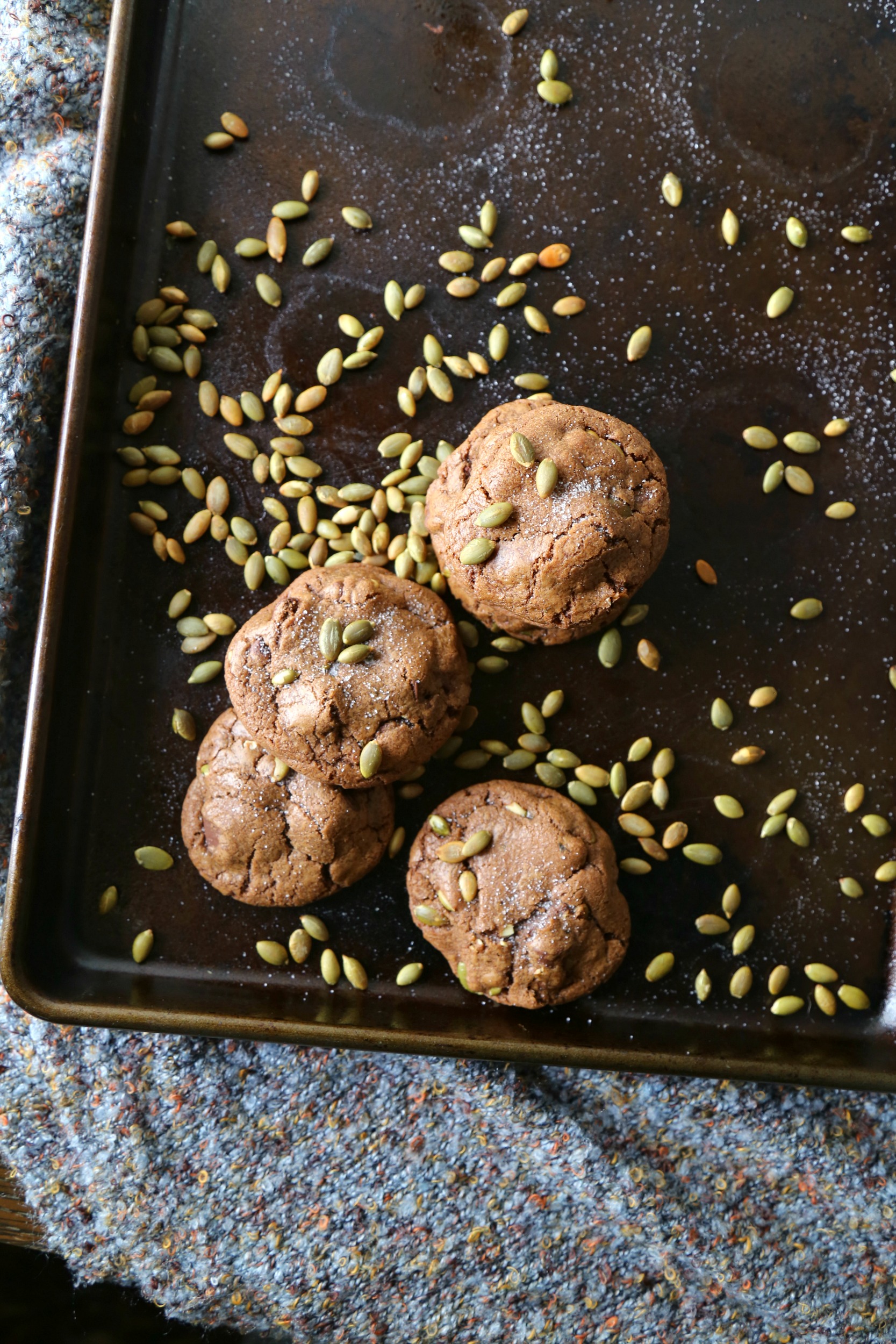 Chocolate Chunk–Pumpkin Seed Cookies
I have a running list of recipes I want to try and these bad boys have been calling my name.  I adore pepitas, but add chocolate to the mix and this girl is all over it.
These chocolate chip pumpkin seed cookies are from Bon Appétit Magazine.
When I find a recipe I want to try, I search it online, review the recipe and read the comments to see how many people enjoyed them, edited the recipe or gave it two thumbs down.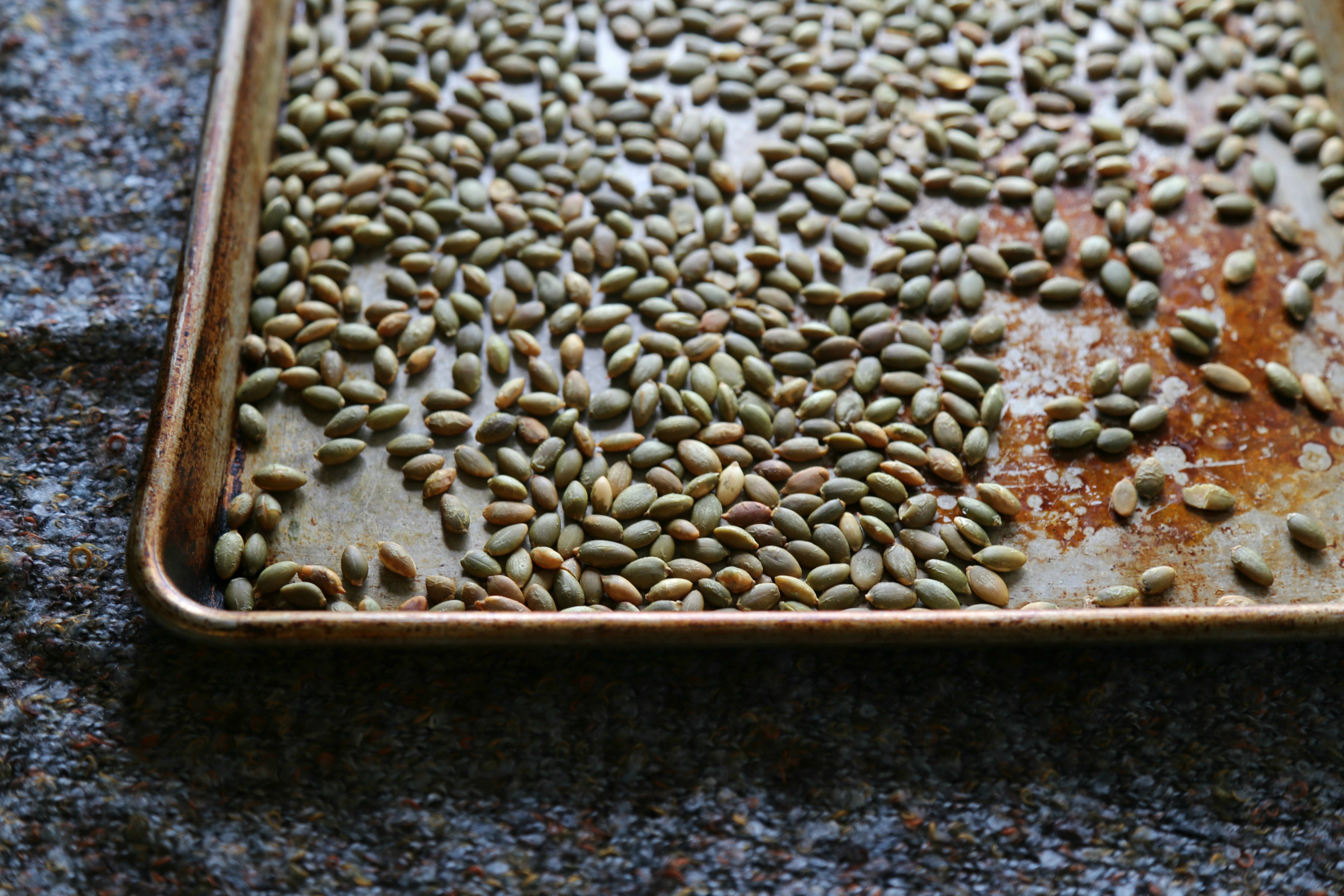 One of the comments read "Pumpkin seeds, a food trend that must die. Putting bird seed in food doesn't make it better. " – Ouch! Scott, my man…take it easy.
Pumpkin seeds are not a food trend.  These little green jewels are widely used in the Mexican kitchen on a daily basis to create sauces such as mole, used to batter fish or chicken, blended into paste for cooking, sprinkled on salads, stirred into quinoa or as an ingredient in salsa.
I told myself I would bake them just to prove Scott wrong, not that I ever would meet him, but just so I knew he was wrong.  I get defensive when people criticize a childhood favorite, like pepitas.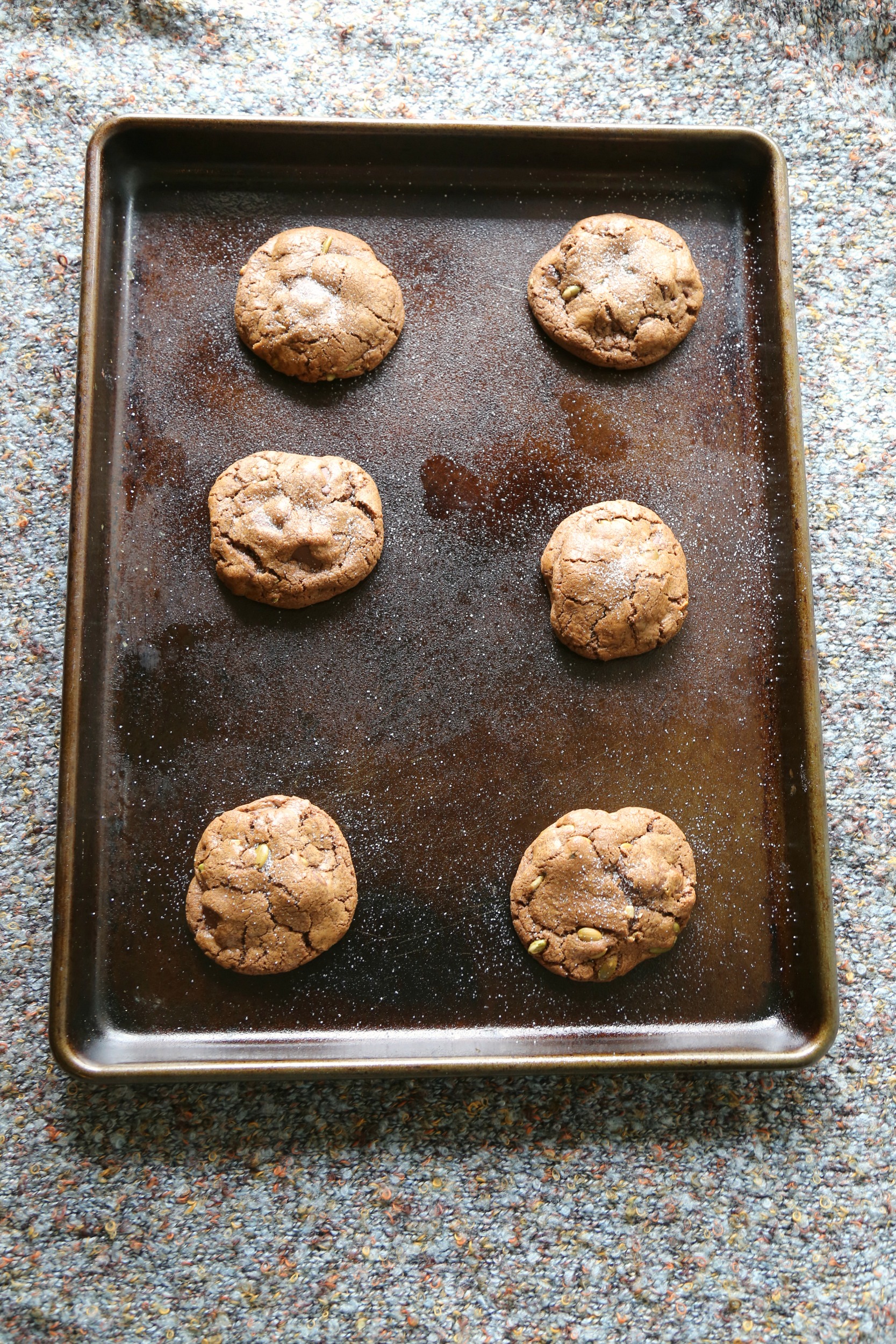 These chocolate chip pumpkin seed cookies baked up beautifully.  Moist, tender and chock full of pumpkin goodness!  They were a hit with my entire familia at Sunday dinner.  I did omit the Spanish paprika and used chunks instead of chips because it is what I have on-hand, but I thought and I was correct that no paprika was needed.
The sea salt on the other hand is a must – it adds a touch of that sweet and salty combo.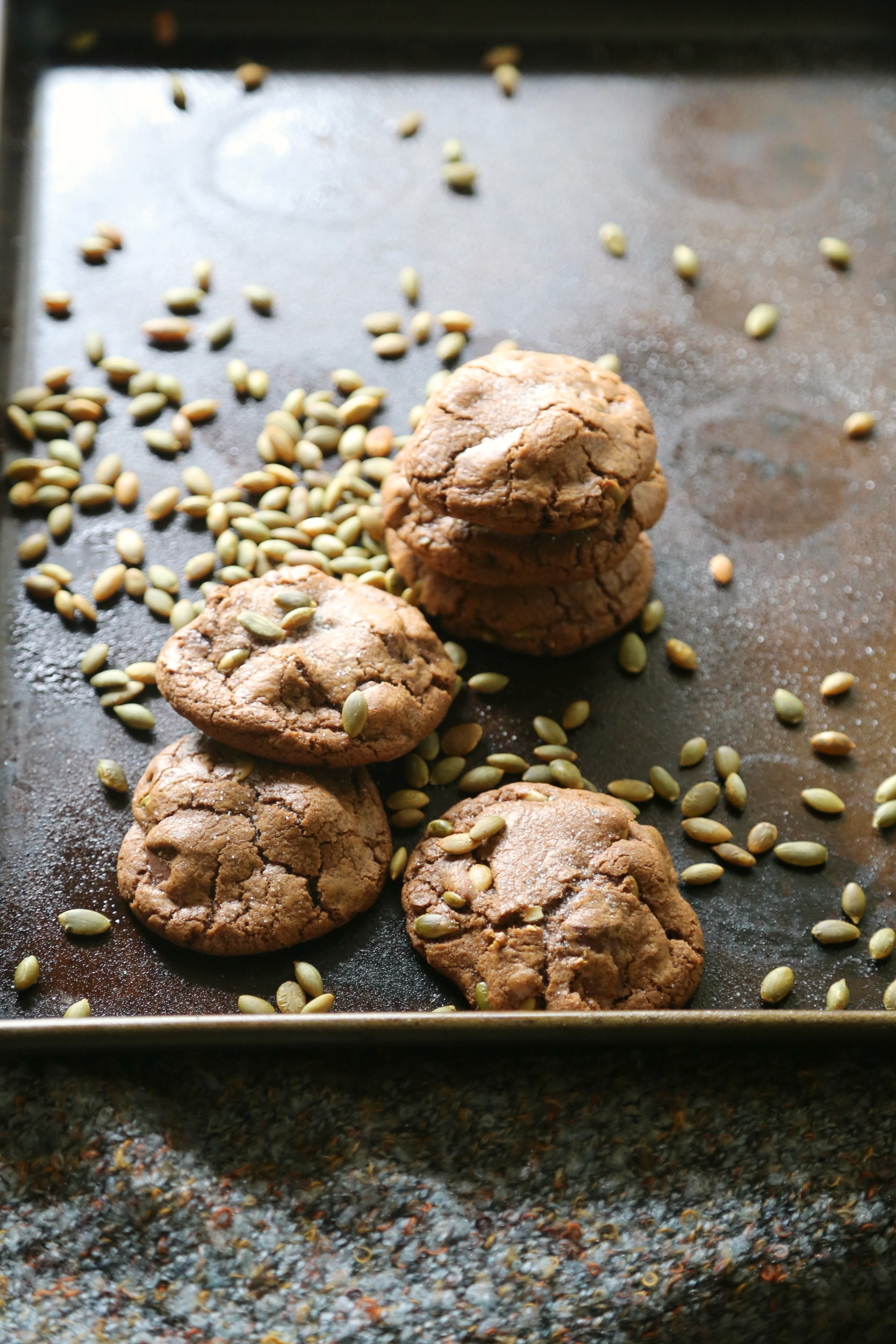 Do you love pepitas (pumpkin seeds) as much as I do?  If so, you'll want to check out a few of my favorite recipes using these green gems!  
Oatmeal Pepita Butter Cookies – Avocado Pasta Sauce – Roasted Pepita Crusted Cauliflower – Pepita Dressing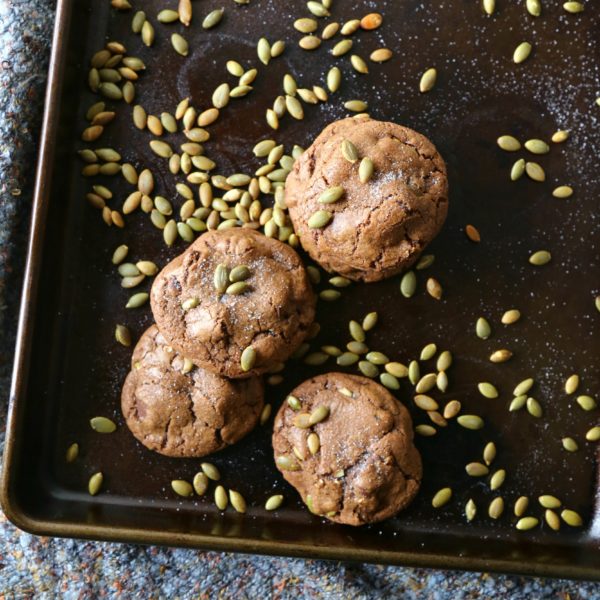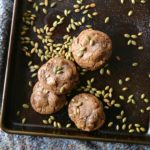 Chocolate Chunk–Pumpkin Seed Cookies
Ingredients
1½

cups

raw pumpkin seeds

pepitas

2½

cups

all-purpose flour

½

cup

unsweetened cocoa powder

2

teaspoons

kosher salt

½

teaspoon

baking soda

½

teaspoon

ground cinnamon

¼

teaspoon

hot smoked Spanish paprika

optional, I omitted

1½

cups

packed light brown sugar

1 1/3

cups

granulated sugar

1

cup

plus 2 tablespoons unsalted butter

room temperature

2

large eggs

1¼

cups

bittersweet chocolate chunks or chips

I used chunks, gooey goodness

Flaky sea salt
Instructions
Place racks in upper and lower thirds of oven; preheat to 350°.

Toast pumpkin seeds on a large rimmed baking sheet on upper rack, tossing occasionally, until golden brown, 8–10 minutes. Let cool.?

Meanwhile, whisk flour, cocoa powder, kosher salt, baking soda, cinnamon, and paprika (optional, I omitted) in a large bowl.

Using an electric mixer on medium-high speed, beat brown sugar, granulated sugar, and butter in a large bowl until pale and fluffy, about 4 minutes.

Add eggs one at a time, beating to blend after each addition.

Reduce speed to low; add dry ingredients in 3 additions, mixing until well blended after each.

Fold in chocolate and pumpkin seeds.?

Portion dough into 18 balls (about ¼ cup each) and divide between 2 parchment-lined baking sheets, spacing 3" apart. ( I did not use parchment paper, see photo above),

Sprinkle with sea salt and bake cookies, rotating pans halfway through, until edges are slightly browned and firm but centers are still soft, 18–20 minutes.

Transfer to wire racks; let cool.