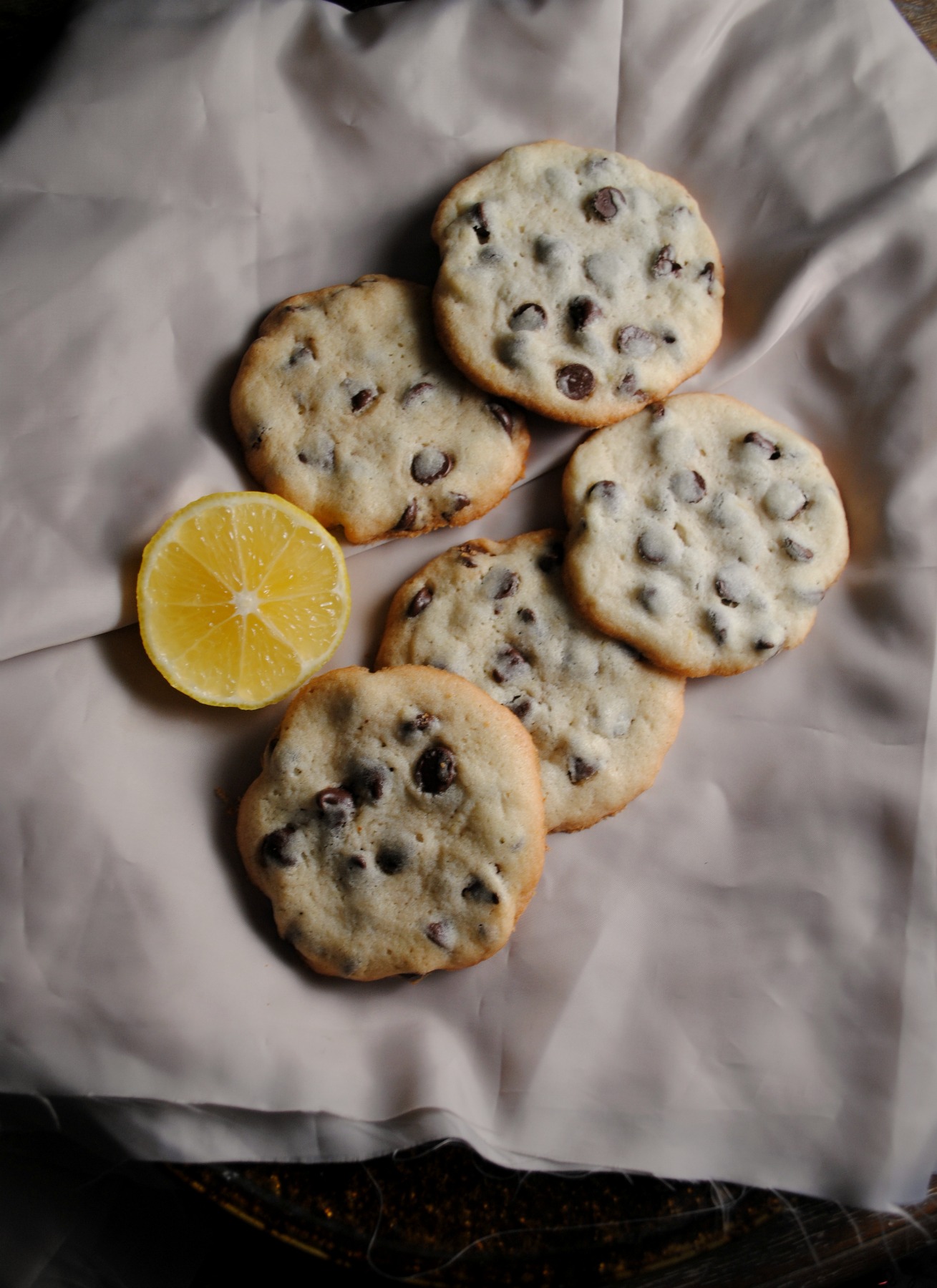 Valley Lemon Chocolate Chip Cookies
This year I was excited to be asked to be part of the Wilton Treat Team. I had the chance to visit Wilton headquarters where the Treat Team attended classes led by Wilton instructors, we sat in on the live broadcast on the 2014 Wilton Sweet Up where we viewed Wilton's new decorating products and the unveiling of the 2014 Wilton Cake of the year. When Wilton asked if I wanted to participate in a cookie exchange with my fellow treat team I jumped at the chance.
Speaking of cake of the year during our time at Wilton we were partnered off for a friendly competition to decorate a cake. Boy was I ever happy to be teamed up with Jenn; she is a rock star, creating colorful cakes. Just check out the cute Minion cake she made for her daughter Eli. I wanted to send Jenn a sweet treat inspired by the winter citrus that thrives here in South Texas. My first thought was to bake with grapefruit, maybe a candied citrus cookie, but then it hit me valley lemons. Valley lemons are a cross between a lemon and orange. Plump, juicy both tart and sweet the South Texas soil give them a distinctive taste. I just knew I had to share these wonderful jewels with Jenn. And since we all know that citrus pairs wonderfully with chocolate, valley lemon chocolate chip cookies it was.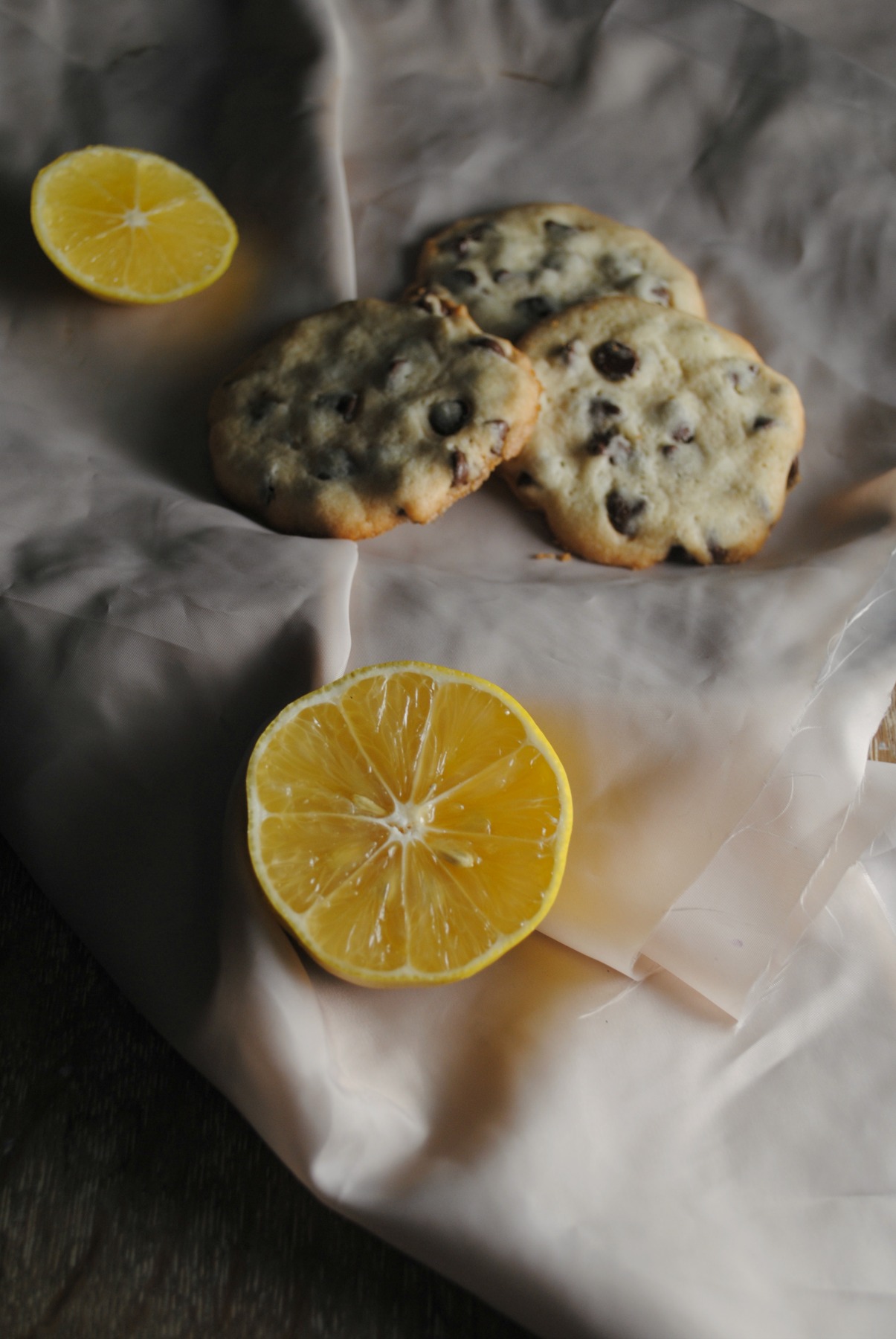 These cookies are light, delicate and with an ever subtle hint of sourness from the valley lemons. The tangy goodness enhances the chocolate to create an airy cookie. These cookies are awesome. I used my favorite Wilton baking sheet, along with the parchment paper coated with Wilton cooking spray to ensure an even bake. The batter is runny, so be sure to refrigerate or freeze. I returned my batter to the freezer after I placed a batch in the oven; this helped the batter to stay firm.
Hey Jenn these cookies are heading your way. Enjoy! Happy Holidays and Big Hugs from Texas!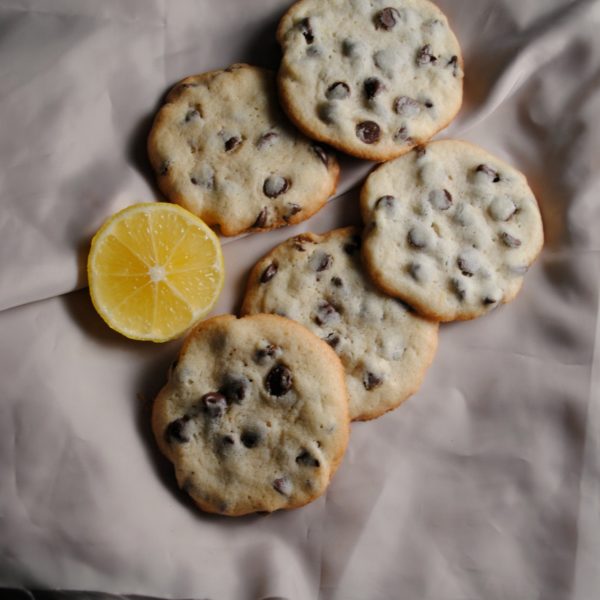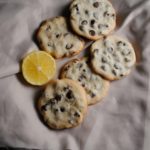 Valley Lemon Chocolate Chip Cookies
Ingredients
½

cup

unsalted butter at room temperature

½

cup

canola oil

½

cup

sugar

½

cup

powdered sugar

1

egg

Zest from 1 valley lemon

plus 2 tablespoon fresh valley lemon juice

2

cup

flour

½

teaspoon

baking soda

¼

teaspoon

salt

1

12 oz semisweet chocolate chips
Instructions
Preheat the oven to 350 degrees.

Line a baking sheet with parchment paper and lightly spray with non stick cooking spray. Using an electric mixer fitted with the paddle attachment, beat the butter until fluffy, about 1 minute. Add the canola oil, sugar, powdered sugar, egg and lemon zest and juice and continue to beat on medium speed until combined. Add the flour, baking soda, salt and beat on low speed until just incorporated. Stir in chocolate chips. The dough will be very soft, refrigerate for one hour or place in freezer for 20 minutes.

Drop by tablespoons one inch apart on prepared baking sheet. Press the dough evenly with your fingers to slightly flatten. Bake until the edges are golden, about 8-10 minutes. Let the cookies cool on baking sheet for at least ten minutes before removing.
Recipe Notes
recipe slightly adapted from The Pastry Queen Texas Kitchen Cookbook