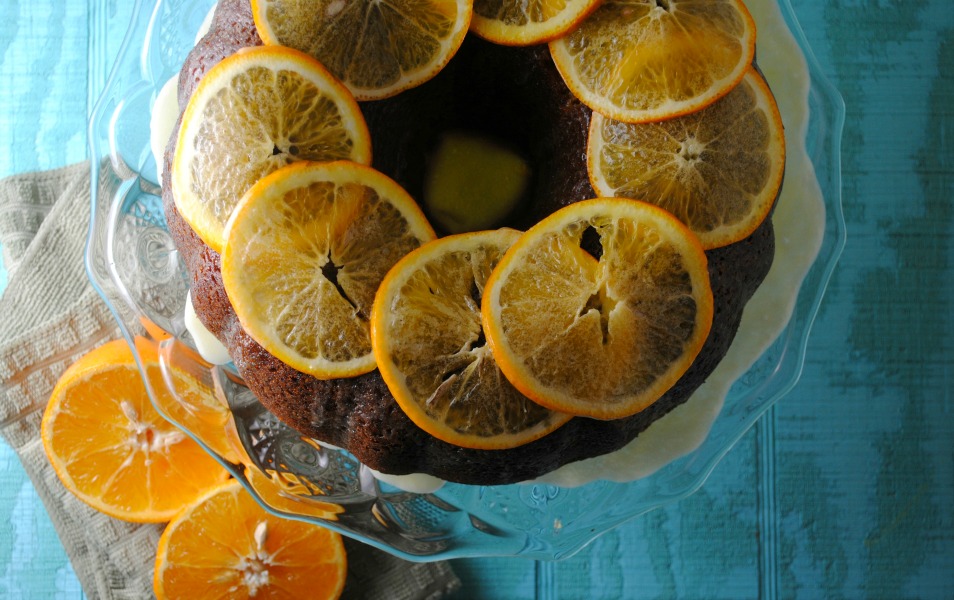 I have been having a ball playing with passion fruit in my kitchen. Widely popular in Latin kitchen this tiny fruit is refreshingly tart and becomes even sweeter when fully ripe.  I've made sweet syrup for a passion fruit cooler, used it in my morning smoothie and in this tantalizing Bundt cake.
It seems lately I'm also obsessed with making Bundt cakes.  I mean seriously, what could be more comforting than a slice of Bundt cake with a piping hot cup of coffee, delish.  Make sure you head over to Imperial Sugar where you can find this recipe for Passion fruit Orange Bundt Cake or Pastel de Maracuy y Naranja if you prefer the recipe in Spanish.
Sweet Life Disclosure:  This post is sponsored by the fine folks over at Imperial Sugar where I am excited to be developing new Latin recipes for the home bakers.