This is part of a sponsored collaboration with TABASCO® and DiMe Media. However, all opinions expressed are my own.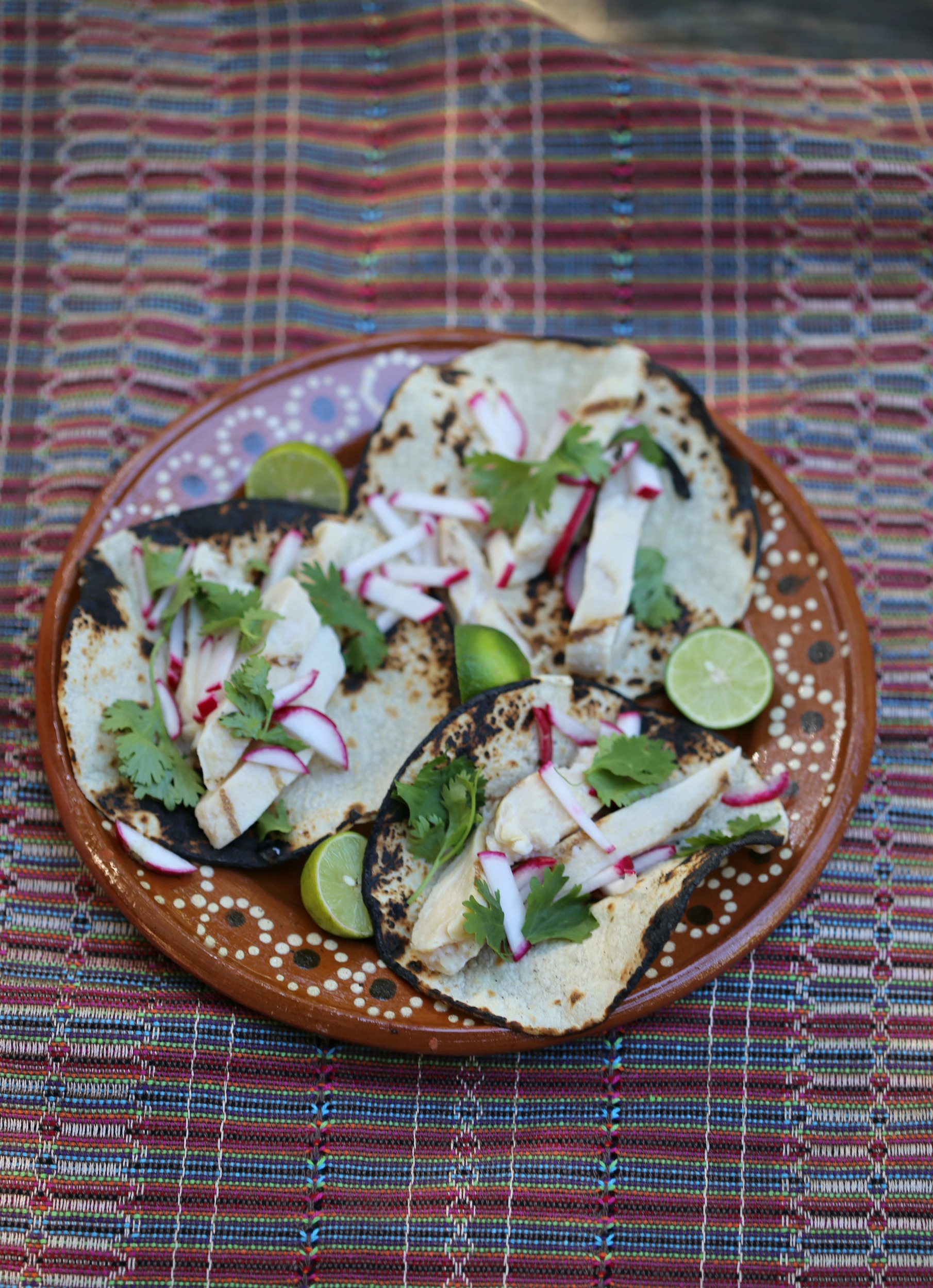 Celebrate the End of Summer with a Taco Fiesta!

Summer is coming to an end, but here in Texas, we still have plenty of vibrant sunshine to keep us outside and grilling through the Fall.  Let me tell you, there's no bad time for grilling here in Texas.  It's one of the fabulous perks of being a Texan! 
And here's another little secret about us Texans…we make the BEST tacos.  In my family, we often spend the day grilling a variety of delicious carnes that we'll prepare for our meal later that night. As the school year kicks off, there's just enough time for last fiesta before family and friends go back to the rush of the school year. So, why not invite your family or guests over for a special feast at your place.  Here in Texas, we do taquizas.  What's a taquiza?  Let me tell you, if you love tacos, this is something you NEED to know about.
A taquiza is just what it sounds like…a taco fiesta!  A taquiza is a Mexican-style buffet where guests can make there own tacos with a selection of tortillas, fillings, toppings and salsas.  At our family taquizas, we come together to prepare delicious tacos and savor them in good company.
Grilled Chipotle Chicken Tacos with TABASCO® Marinade
Today, I'm sharing a quick and easy recipe for your end of summer grilling that's enriched with the bold flavor of TABASCO®. I'm a long-time TABASCO® lover and I knew it would be the perfect ingredient to spice of this flavor-packed marinade and take my chipotle chicken tacos to the new level of delicious! These chipotle chicken tacos are bold and refreshing, and not at all overpowering or overly spicy.  All of the ingredients combine to create a unique, and slightly spicy, taco that your family and guests will love.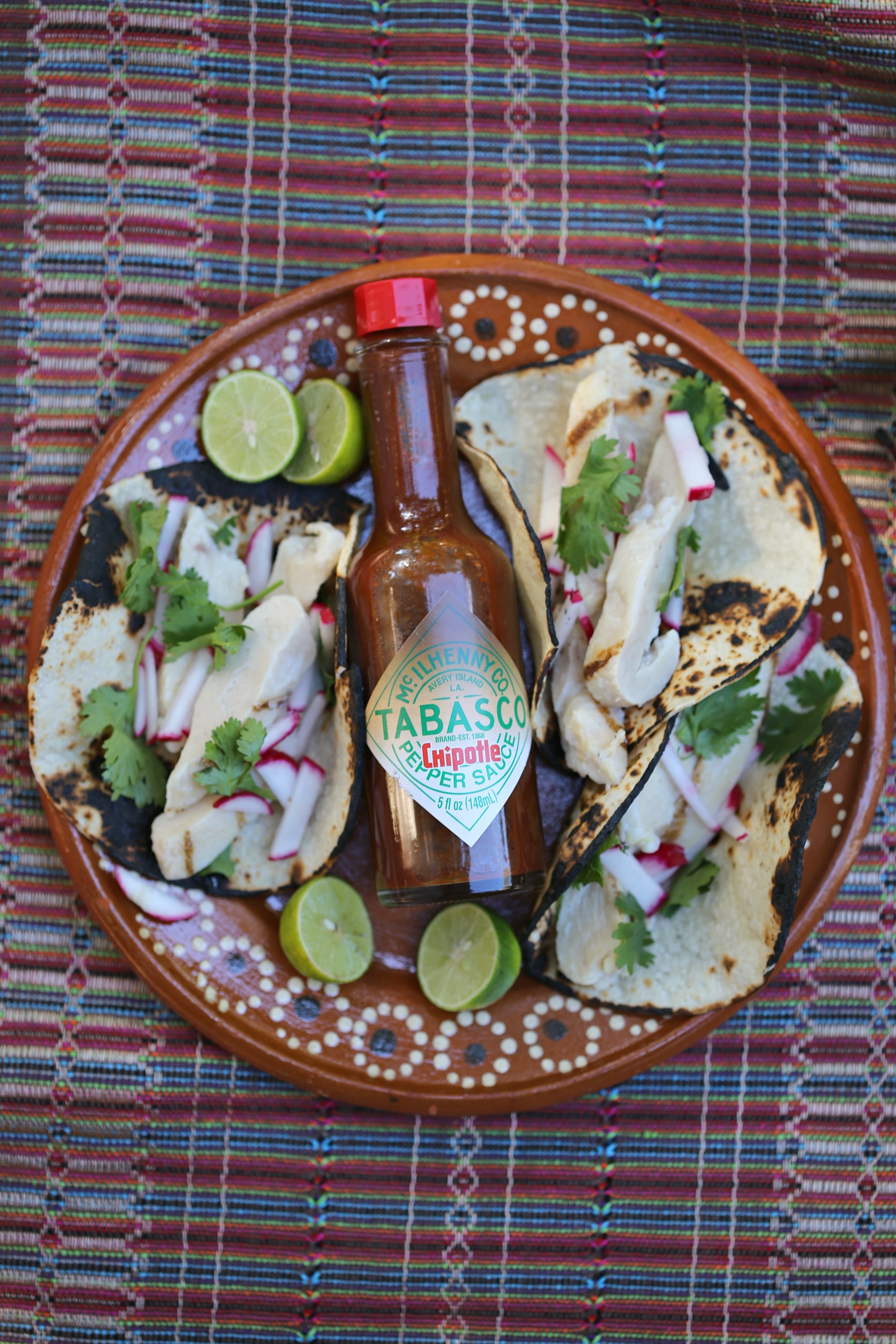 Bold and Flavorful Tacos Made with TABASCO® Chipotle Sauce
This tangy and spicy marinade is made with orange juice, lime juice and TABASCO® chipotle sauce. And if you prefer to customize the flavor of your marinade, there are so many delicious choices!  TABASCO® makes a variety of flavored pepper sauces to enjoy like Original Red Sauce, Green Jalapeño Sauce, Habanero Sauce and Chipotle Sauce – giving you more than one way to spice up your fiesta! 
To get started, mix your marinade ingredients together in a bowl and pour over fresh chicken breasts.  Use your hands or a wooden spoon to make sure the marinade is worked into the chicken. Then cover and let set in your fridge for 2 hours.  Now you're ready to grill! 
Here's a short video on how to make this marinade.
If you don't have access to a grill or when the weather isn't cooperating, you can grill inside and use your broiler to get that same charred, delicious, grilled flavor.  Super easy! Once your chicken cooked and ready to eat, just slice into strips or dice and pile it high it into a fresh, warm corn tortilla along with any of your favorite toppings. 
I like my tacos sprinkled with crunchy radish slices and my favorite salsa.  If you like, you can also drizzle on a little bit of your favorite flavored TABASCO® sauce for an extra kick of flavor.
Happy grilling!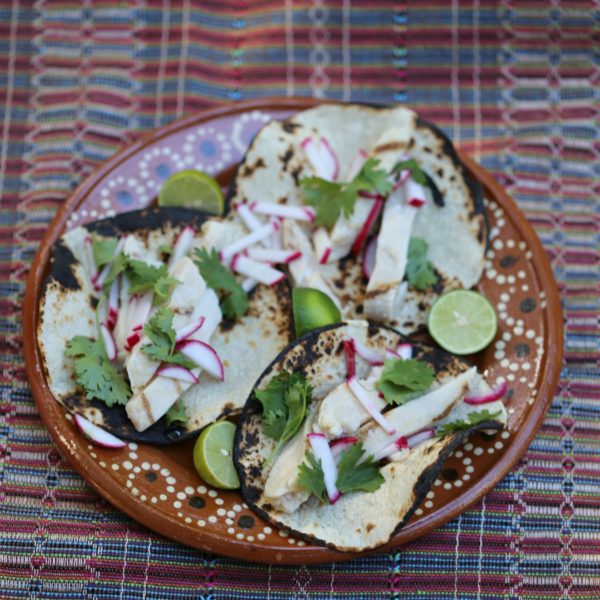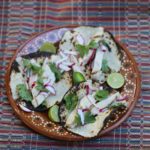 Chipotle Citrus Chicken Fajita Tacos
Ingredients
2 pounds chicken breasts
1/4 fresh cilantro
1 cup orange juice
1/4 cup olive oil
1 lime juiced
6-8 dashes of Tabasco Chipotle
1 teaspoon salt
1 teaspoon ground pepper
Instructions
Place chicken and cilantro in a large resealable plastic bag.

Pour in orange juice, olive oil, lime juice, Tabasco sauce, salt and pepper.

Tour to coat and allow to marinate for 2 hours.

Grill 10 to 15 minutes per side, or until no longer pink and juices run clear.

Slice and serve with warm tortillas and topping of your choice.