Sweet Life Disclosure: This is a sponsored post with Sprouts. Thank you for supporting the brands I collaborate with to bring you exciting new recipes.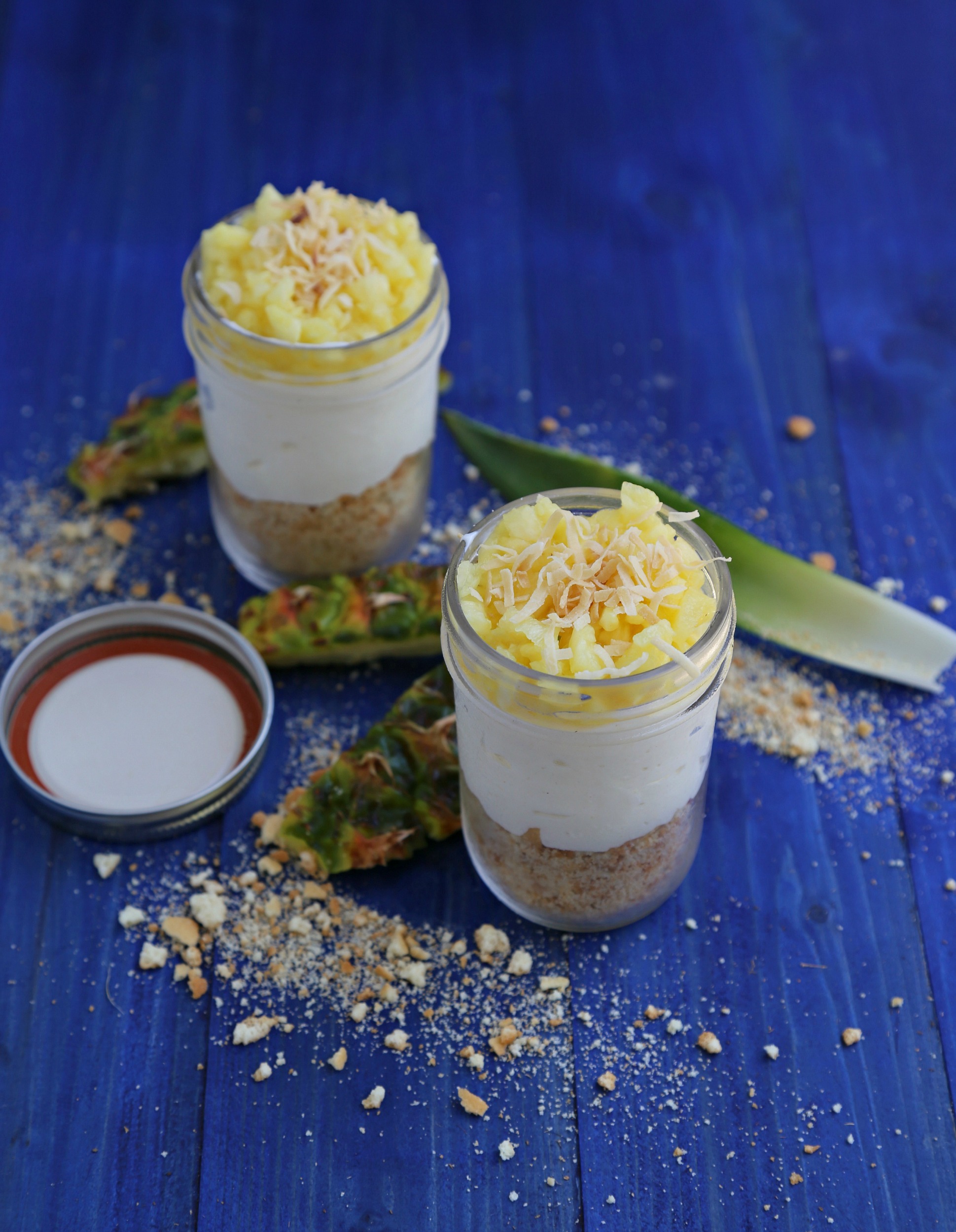 No Bake Mason Jar Pina Colada Cheesecakes
As much I enjoy baking, just the thought of cranking on the oven in the midst of August makes me sweat. With our temps in the 100 degrees I find myself whipping up no-bake desserts. I'm a huge fan of no-bake desserts. First of all they are super easy to make, require absolutely no bake-time and just look at them … they are too cute served in mason jars.
We start this dessert with a delicious layer of vanilla wafer crust, then spoon over a creamy no-bake cheesecake filling. I then place the mason jars in the fridge for the cheesecake filling to set while I make the piña colada topping. Once the piña colada topping has cooled completely I generously top the cheesecakes and garnish with toasted coconut.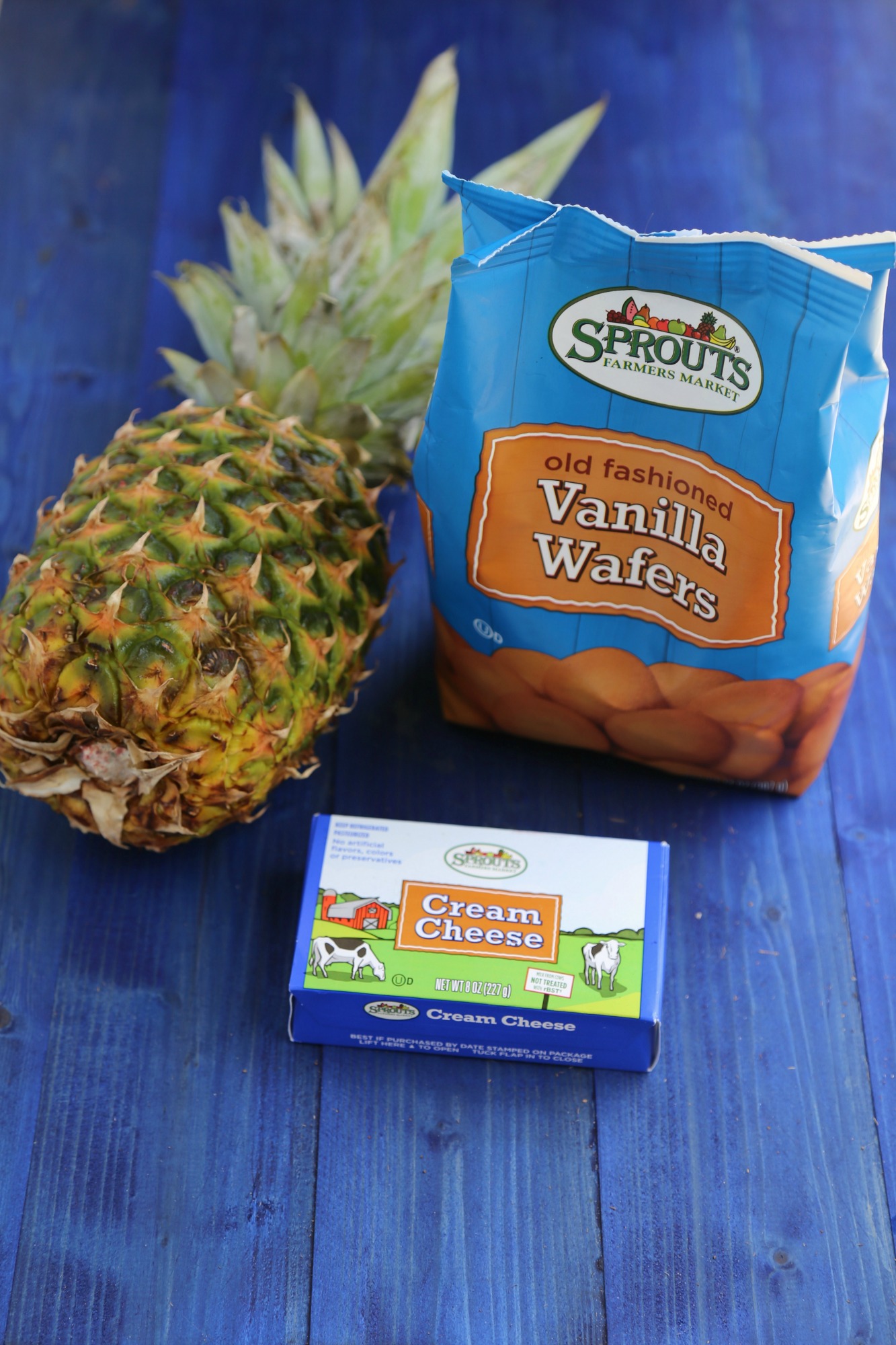 When Sprouts asked me to share a fun portable sweet treat I jumped at the chance to share these cuties with you. My no-bake piña colada cheesecakes are the ultimate go-to dessert since they are served in mason jars. Simply secure the lid and your set to head out to BBQ's, family dinners, dinner at the beach or for entertaining at home.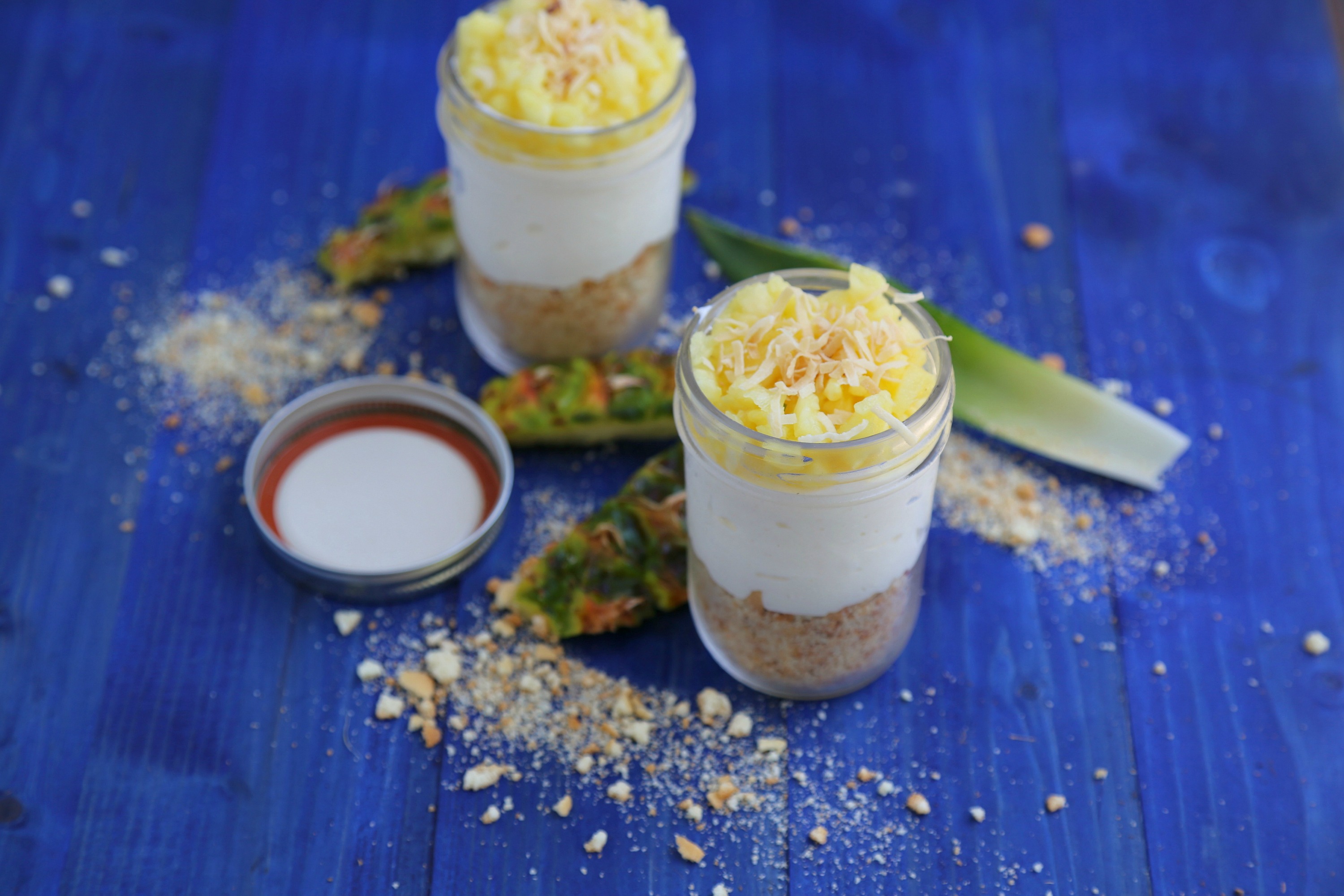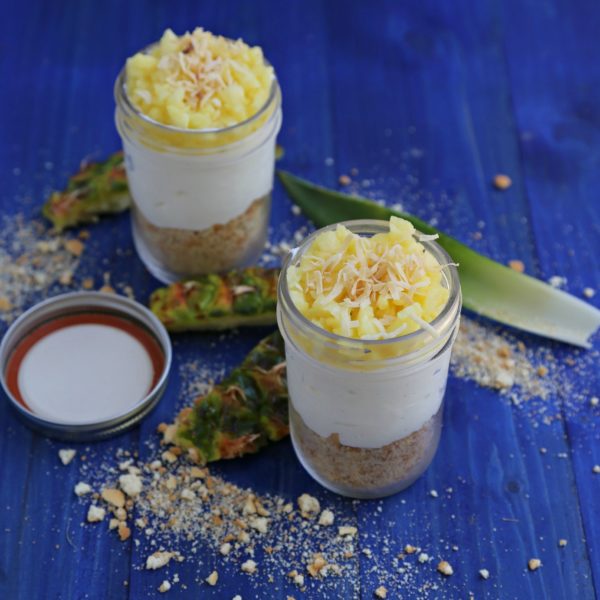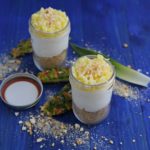 No Bake Mason Jar Pina Colada Cheesecakes
Ingredients
1

14 ounce bag Sprouts Organic Vanilla Wafers

1

stick unsalted butter

melted

1/3

cup

sugar

2

8-ounce packages Sprouts cream cheese, at room temperature

1

14-ounce can sweetened condensed milk

1/4

cup

fresh lemon juice

1

teaspoon

vanilla extract

3

cups

finely diced pineapple

2

tablespoons

sugar

2

tablespoon

water

1

tablespoon

coconut rum

1

tablespoon

cornstarch

Garnish: toasted coconut
Instructions
Place half of the vanilla wafers into a food processor; finely grind or place them in zip top bag and finely crush with a rolling pin. You will need 2 cups cookie crumbs, add additional vanilla wafers to food processor if needed.

Mix vanilla wafer crumbs with melted butter and sugar until well combined.

Press the mixture into the bottom of 6 (8 ounce) mason jars and place in the fridge to chill for at least 2 hours.

In an electric mixer beat cream cheese until smooth.

Add condensed milk a little at a time, scraping the sides of the bowl as necessary.

Beat in the lemon juice and vanilla.

Evenly divide cheesecake batter between the 6 mason jars. Return to the fridge to chill for 4-6 hours or overnight.

In a medium saucepan combine pineapple, sugar, rum and cornstarch.

Bring to a boil, stirring occasionally until sauce thickens. Remove from heat and allow to cool. Spoon topping over chilled cheesecakes. Garnish with toasted coconut and seal with lid. Place in a cooler, serve chilled.