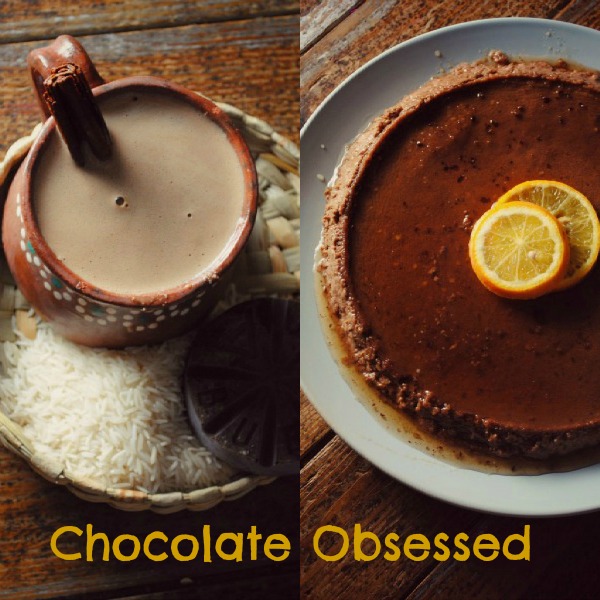 A fun project I had the pleasure to contribute on with two of the sweetest food bloggers.
Ericka from Nibbles and Feasts and Nicole from Presley's Pantry
The moment I met these gals I knew we would hit it off! Instant foodie friends.
We share a passion for la comida Mexicana
We share our heritage proudly
We share a love of food blogging
AND We LOVE Chocolate!  
We decided to pull our love of chocolate together and create a (FREE) E Book filled with decadent chocolate recipes.  Enjoy!
9 recipes just for you, such as:
Chocolate Orange Flan
Chocolate Fudge Cake
Chocolate Horchata
Chocolate Gelatin with Vanilla Accents
Chocolate Truffles
Chocolate Cherry Doughnuts
Almond Brittle Candied Apples
Waffle Caramel Marshmallow Chocolate Cookies
Churros and Chocolate