My cocoa cashew Mexican wedding cookies are crumbly, nutty, and so easy to make. Made with cashews, butter, powdered sugar, vanilla extract, hot cocoa mix and ground cinnamon they are addicting.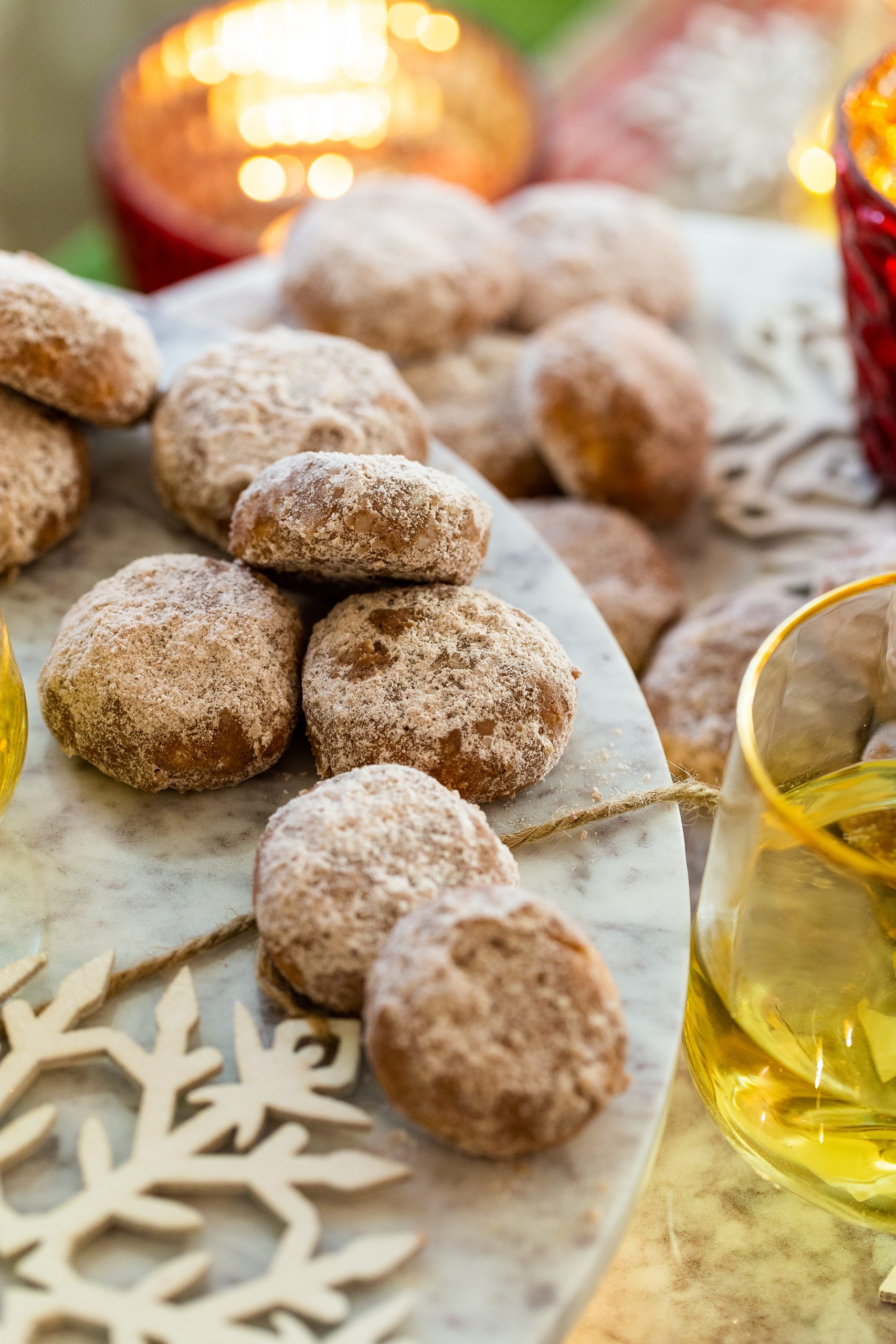 Tis' the Season for delicious Christmas Baking!
Today I'm excited to share a nutty little treat that makes a great gift for friends or family. A South Texas favorite, the delicate, the crumbly beloved Mexican Wedding Cookie. These babies are famous here in Texas.
The flavor combinations are endless and are always, always a hit at any party or fiesta.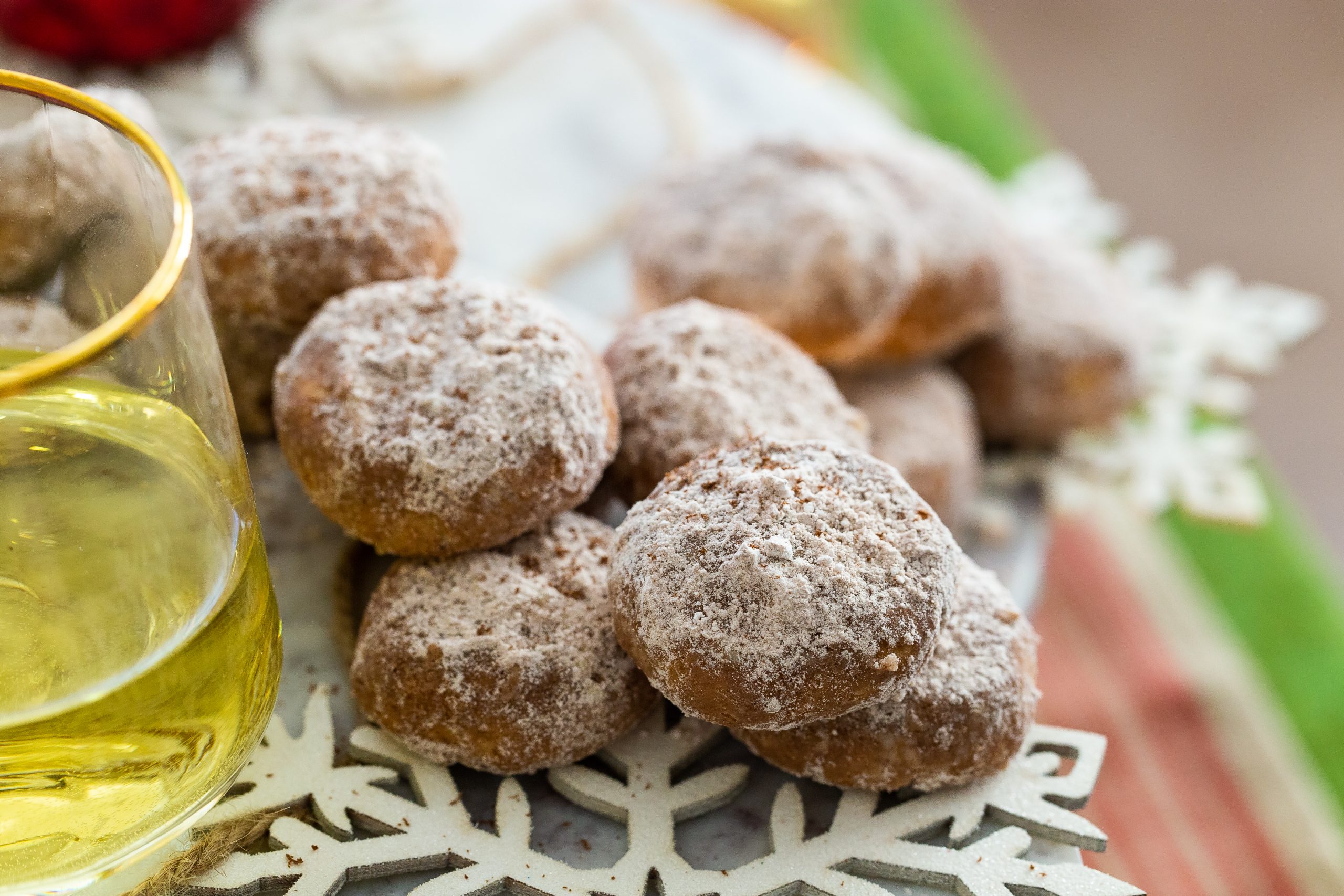 Crumbly shortbread dusted in confectioner's sugar are often made for weddings and quinceaneras.
This Holiday season I am revamping the traditional recipe for the Holidays. AND I plan to serve these babies with plenty of chilled wine.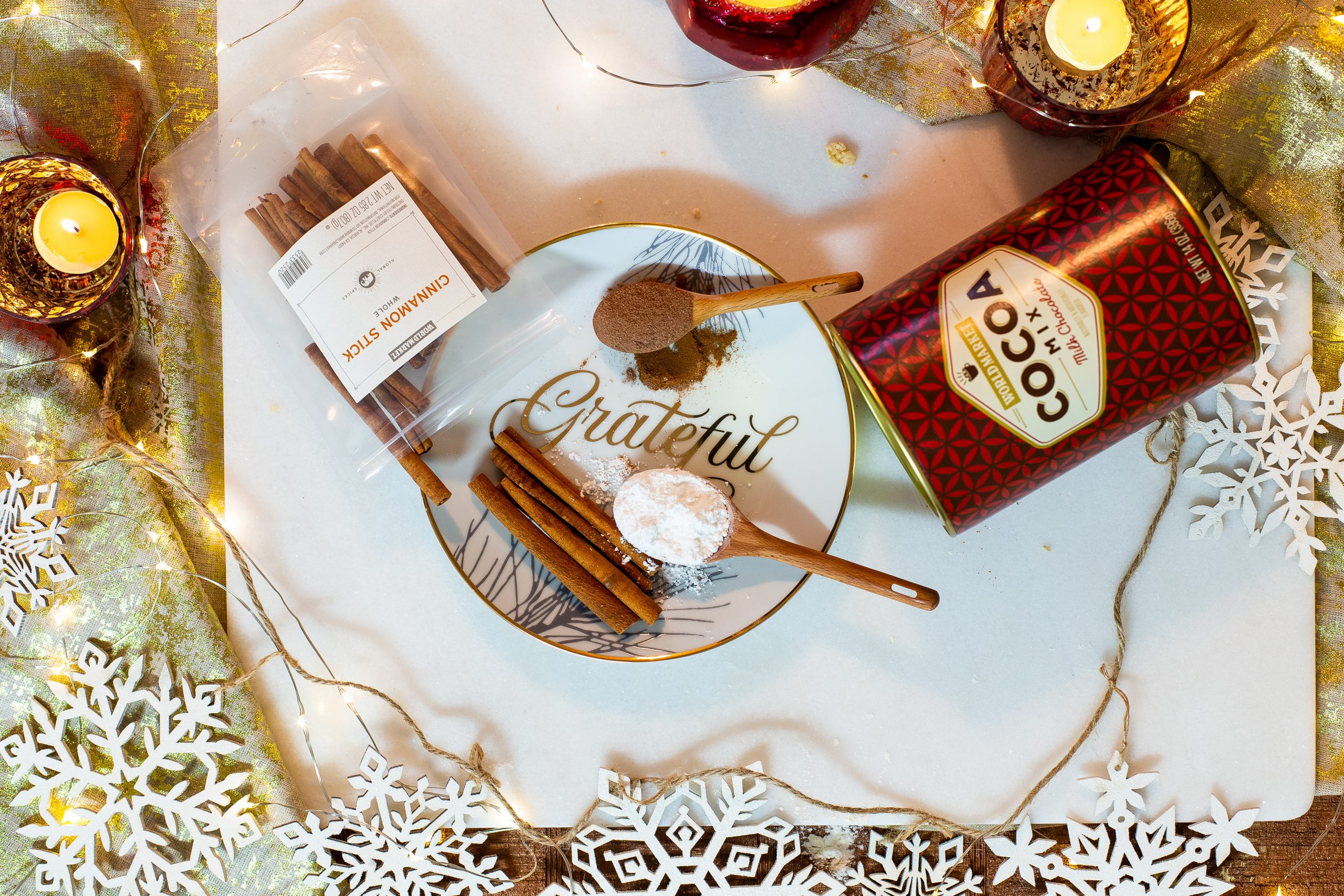 Because let's be real – cookies and wine are the ultimate combo.
I'm revamping my traditional wedding cookie by swapping out the pecans for cashews. Traditionally rolled in powdered sugar today we are mixing it up by adding a splash of chocolate flavor to our powdered sugar with hot cocoa mix. When December arrives my youngest stocks up on Milk Chocolate Cocoa Mix to sip on as we watch holiday movies. I thought it would be fun to add to our rolling sugar and it worked so well! The results were delicious – cocoa & cashews, dream team.
My cocoa cashew Mexican wedding cookies are crumbly, and so easy to make.
TIPS ON MAKING Cocoa Cashew Mexican Wedding Cookies
Here are a few tips to ensure your cookies bake up wonderfully.
It is essential to use room temperature butter as this helps your cookies bake light and evenly. I place my sticks of butter on a small plate before I go to bed and am set to bake in the morning.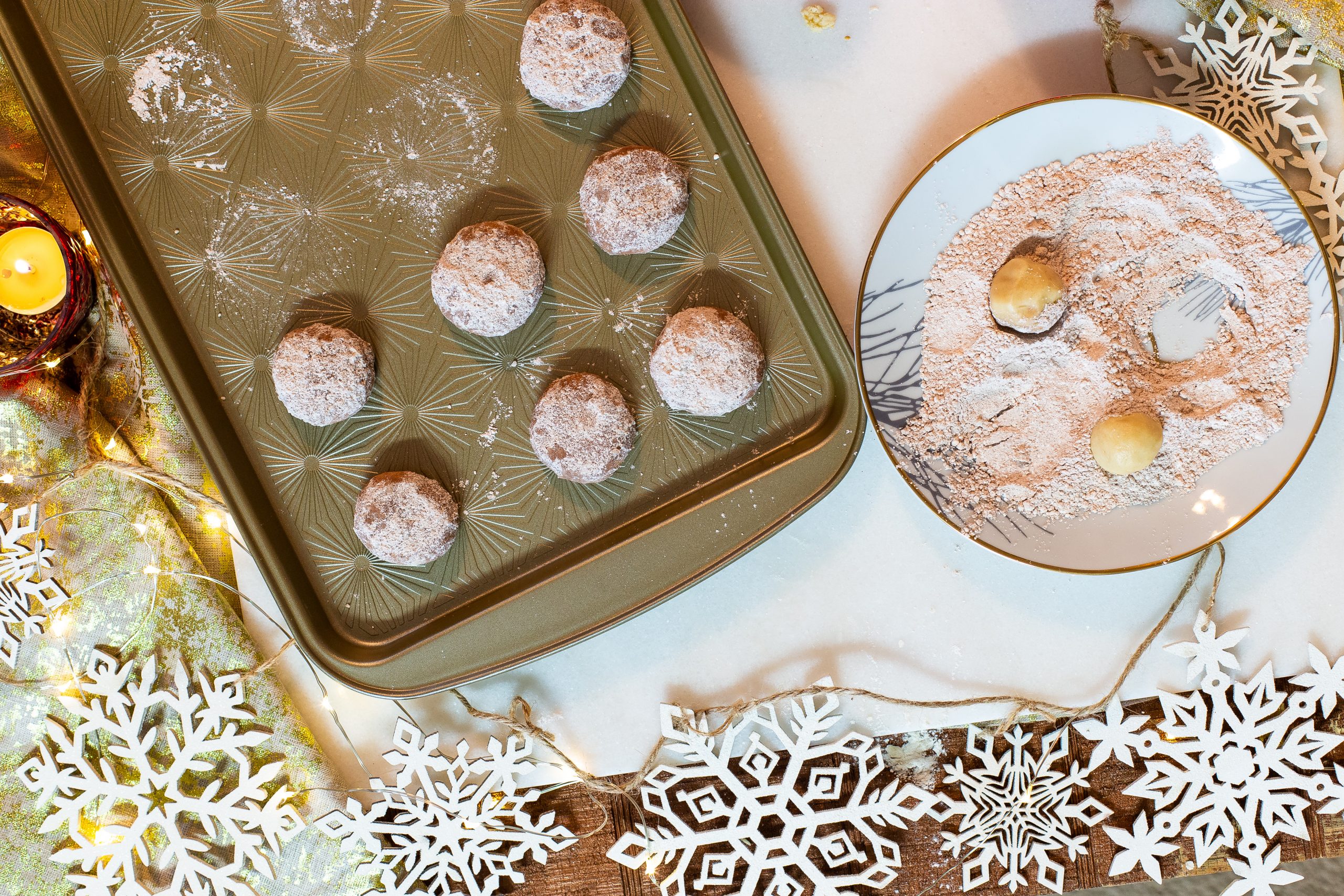 When processing your cashews in the food processor be careful to not over process the cashews or they will turn into nut butter, which is delicious, but not what we need for this recipe. I like to pulse the cashews, until the crushed and powdery. This gives you crumbly, nutty flavor.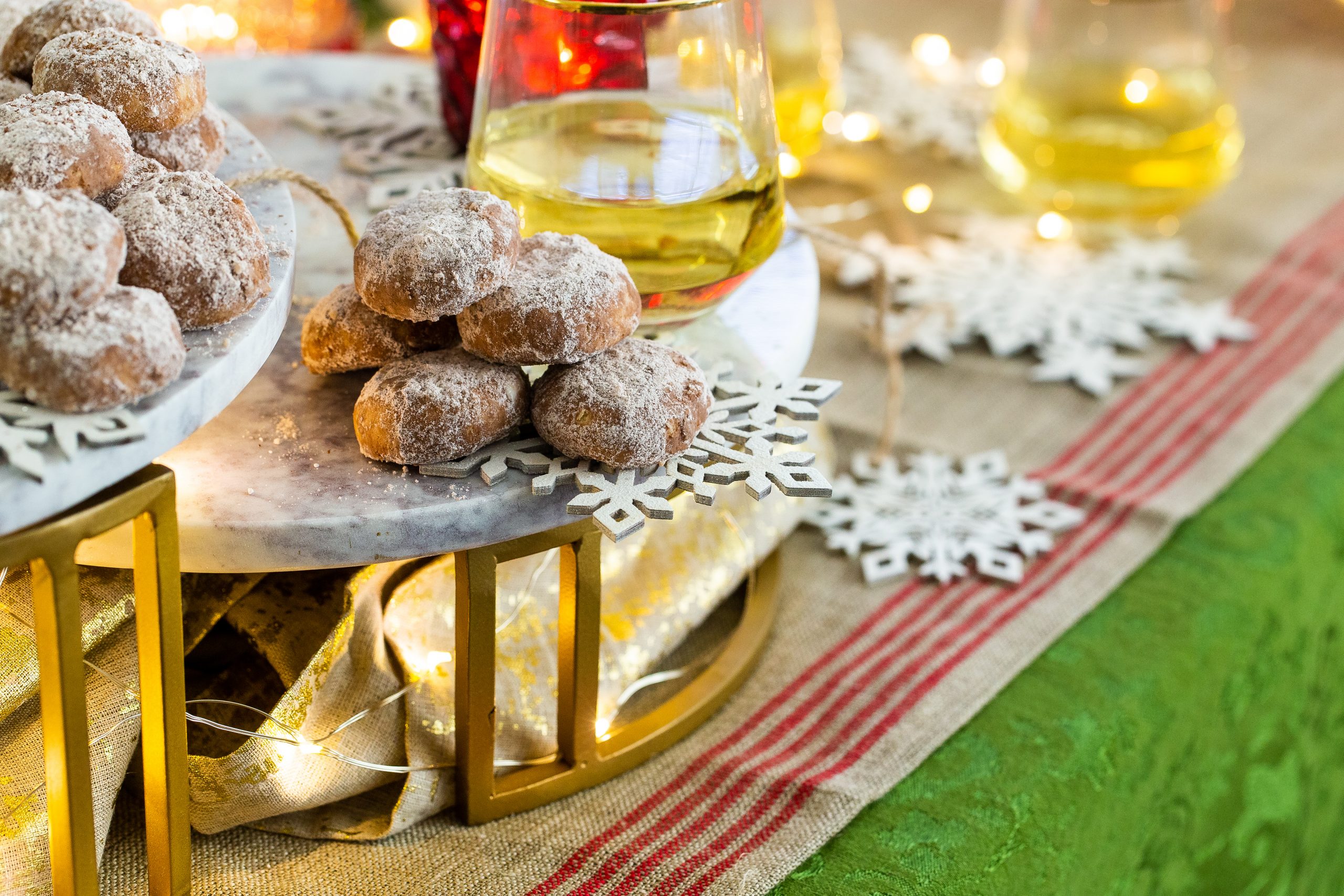 Baking these cookies one tray at a time makes for a better-baked cookie. Overloading the oven with the results in dropped temperatures which increases the risk of unevenly baked cookies. Nothing is worse than preparing an entire batch of batter to only have half bake correctly. It is a little time consuming, but worth it in the end.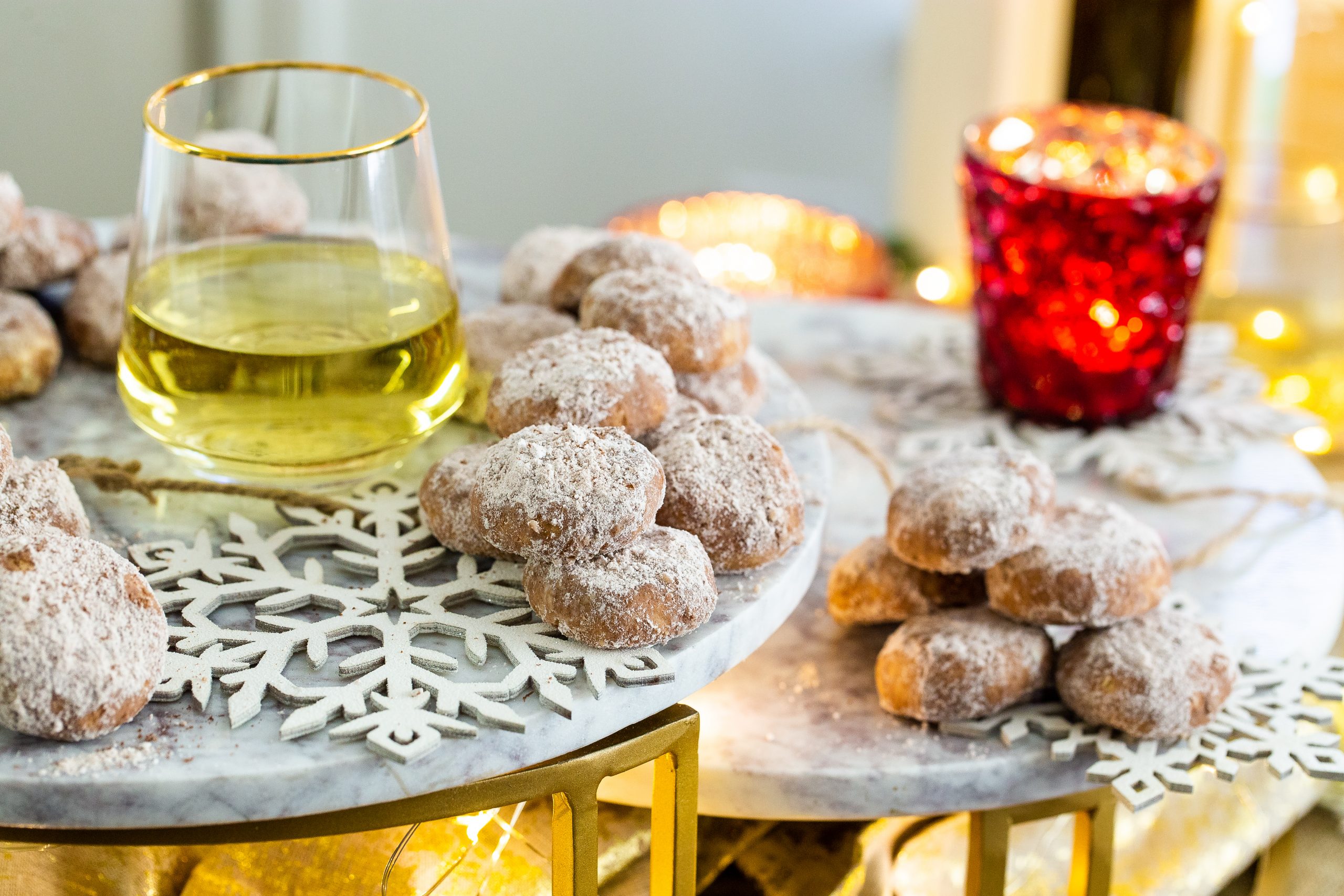 Store cookies at room temperature in an airtight container or gift in a cute holiday tin along with one of the wooden boxes featured above. They will keep for one week.
I served my cookies with Chardonnay. Chardonnay has a crisp, buttery notes that pair well with rich shortbreads and smooth butter cookies.
I hope you give these cocoa cashew Mexican wedding cookies a try. A festive cookie to gift, serve at your holiday parties or to nibble on while watching Holiday movies.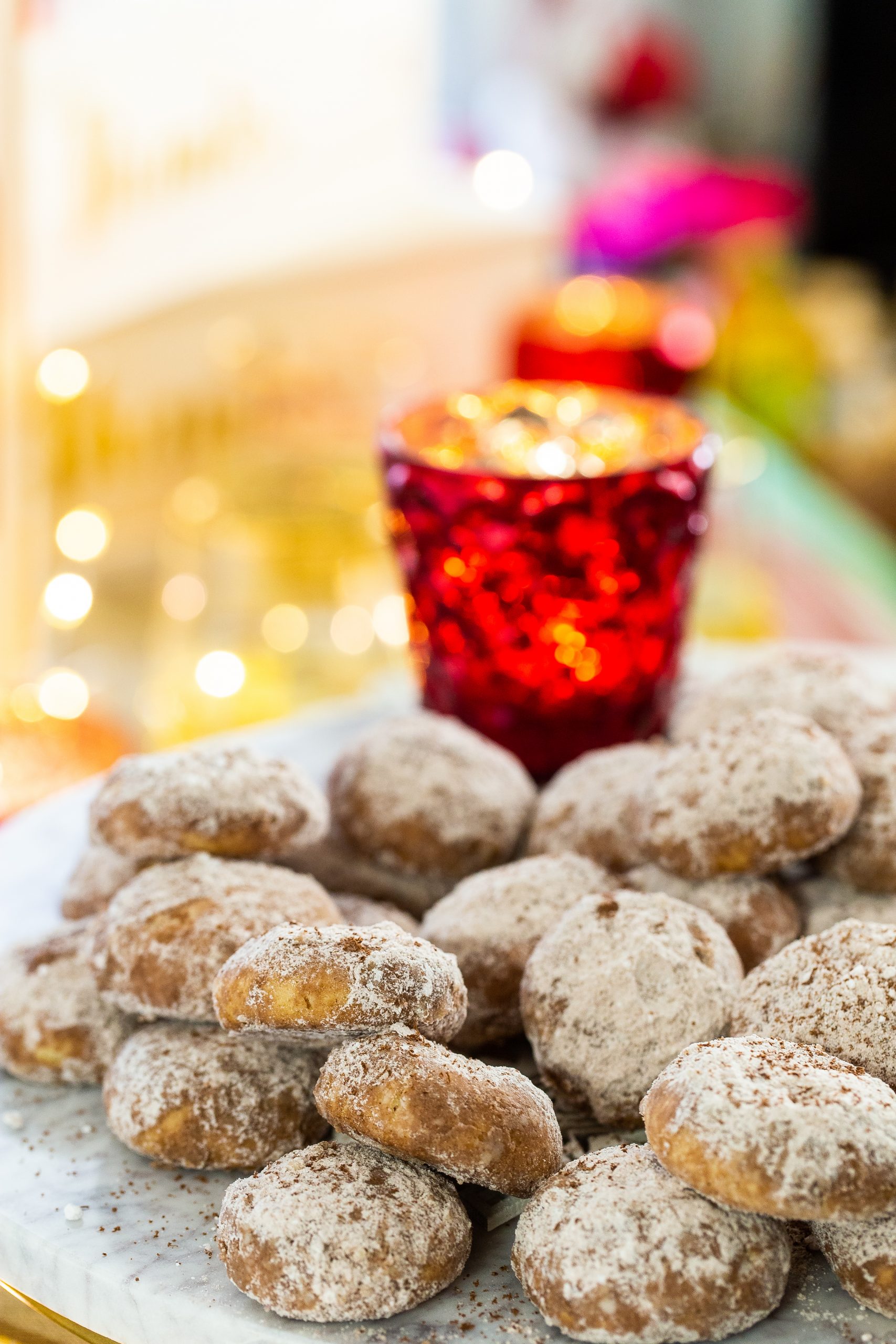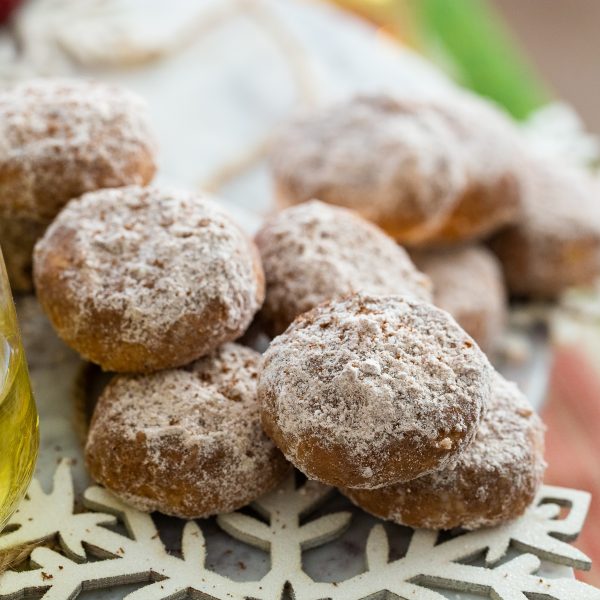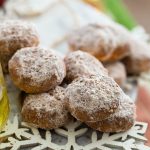 Cocoa Cashew Mexican Wedding Cookies
My cocoa cashew Mexican wedding cookies are crumbly, nutty, and so easy to make. Made with cashews, butter, powdered sugar, vanilla extract, hot cocoa mix and ground cinnamon they are addicting.
Ingredients
1

cup

cashews

1

cup

2 sticks butter, at room temperature

2

cups

powdered sugar

2

teaspoons

vanilla extract

2

cups

all-purpose flour

1/3

cup

hot cocoa mix

1/8

teaspoon

Ground Cinnamon
Instructions
Place cashews in a medium skillet and place over medium heat. Lightly toast, stirring frequently, until they smell fragrant and nutty, about 5 minutes. Remove the pan from heat and allow the cashews to cool.

Once the cashews are cool, place them in a food processor, pulse until cashews are crushed and powdery.

In a stand mixer or with an electric mixer, beat butter until light and fluffy. Add 1/2 cup powdered sugar and vanilla; beat until well blended. Reduce mixer speed, add flour and crushed cashews, and continue to mix until all is incorporated. Wrap dough in plastic film, place in fridge, chill until cold & firm, about 30 minutes.

Preheat oven to 350°F.

Whisk remaining 1 1/2 cups powdered sugar, cocoa mix, and cinnamon, set aside.

Remove the chilled dough from fridge, roll into 1-inch balls of dough. Roll the balls of dough in cocoa-powdered sugar mix and place on the baking mat 1 inch apart.

Bake cookies until lightly golden brown, about 15-18 minutes. Remove from oven, cool cookies 5 minutes on baking sheet. After 5 minutes carefully roll cookies in cocoa-powdered sugar mixture to coat. Place cookies on rack to cool completely. Repeat this procedure with remaining dough.