A warm Hibiscus Tequila Hot Toddy made with Agua de Jamaica, fresh lemon juice, honey, and tequila reposado is the perfect night cap after a long day.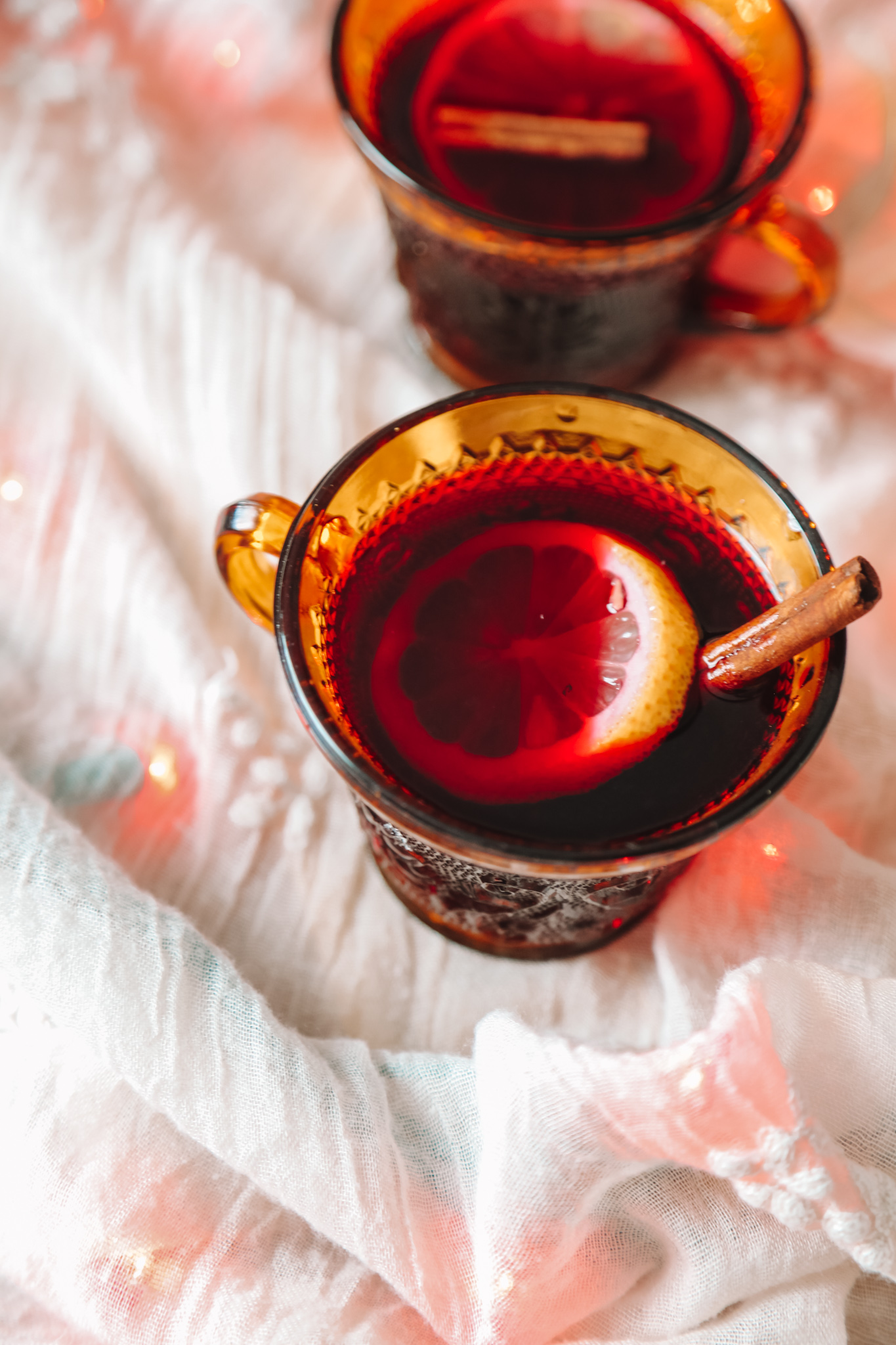 It is cold in Texas y'all! Let's make a Hibiscus Tequila Hot Toddy!
Nothing beats a hot toddy after a long day. Warm, cozy my hibiscus tequila hot toddy combines two of my favorite flavors – hibiscus & tequila.
A hot toddy, also known as a hot whiskery in Ireland, is traditionally made with whiskey, but today I am giving this classic cocktail a Latin Twist by swapping out whiskey for tequila reposado.
My Hibiscus Tequila hot toddy still follows the classic recipe, with a few fun variations by replacing the hot water with hot agua de Jamaica and bringing in my beloved tequila.
Traditionally sipped before retiring for the evening a hot toddy is said to relieve the symptoms of the cold and flu.
I enjoy sipping a hot toddy while we work on a holiday puzzle or play board games.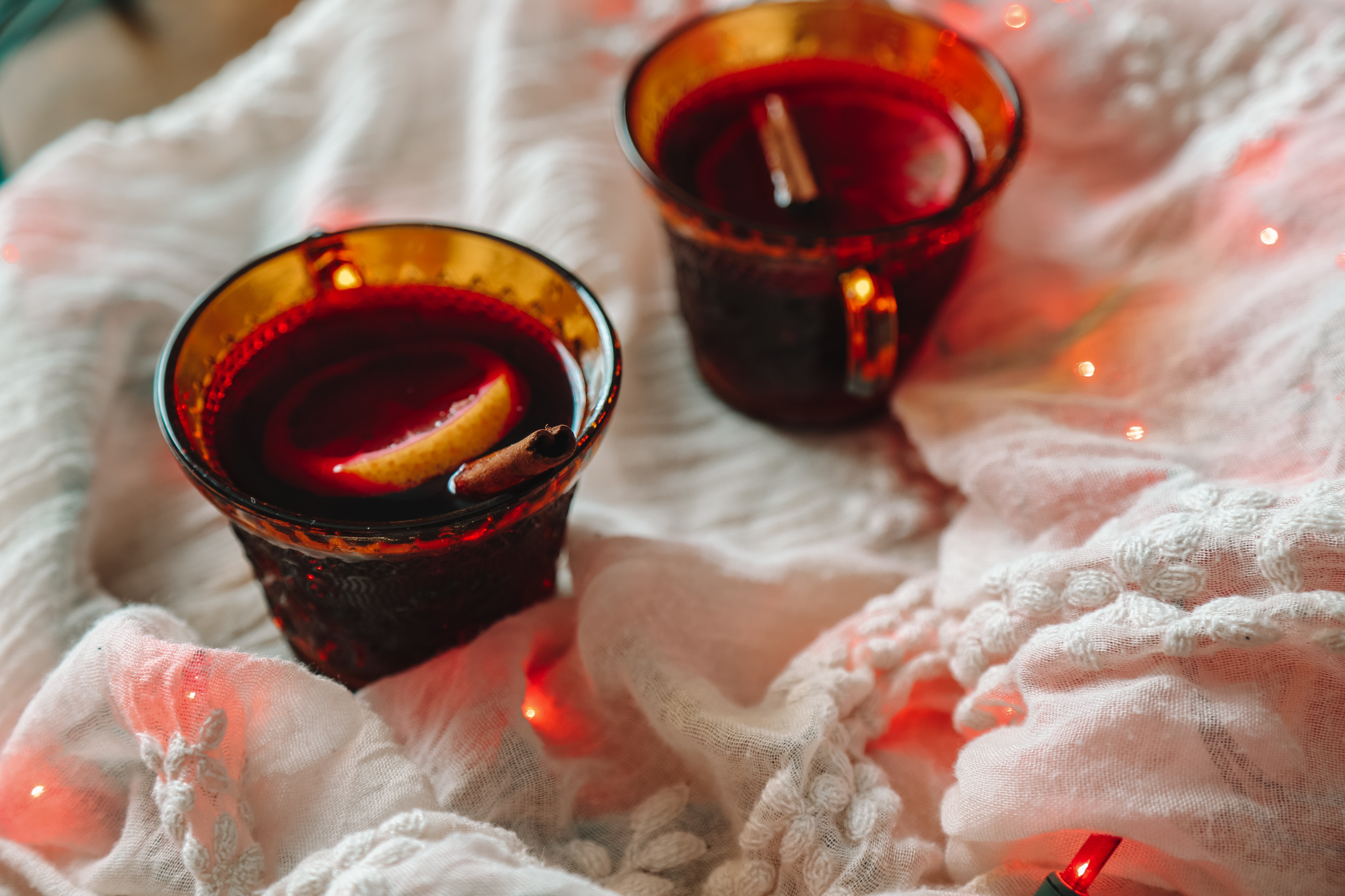 How to Make a Hibiscus Tequila Hot Toddy
The secret to making my hibiscus hot toddy is a few simple steps which results in a warm festive cocktail. Feel free to play with the ingredients – lemon juice, honey and adjust to suit your needs.
I have provided some guidelines in ingredients to make my hibiscus tequila hot toddy below to help you easily create this cocktail at home.
Hot Water: This cocktail is best served warm, so we want to pre-warm our mug/glass. Warm your mug by pouring hot/boiling water into your heat proof mug and allowing to sit as you warm the agua de Jamaica. Once you pour into your warm agua with ingredients you cup will be warmed through resulting in a delicious hot toddy.
Tequila Reposado: I am using Tequila Reposado in my hibiscus hot toddy today. Tequila Reposado is aged for at least two months but can age as long as a year in oak barrels allowing flavors to enhance the tequila with hints of oak and transforms the color of the tequila into a soft golden beautiful hue. I enjoy adding tequila reposado to my Holidays cocktails as an extra special touch. Reposado tequila adds hints of warmth to your cocktails and pairs well with winter citrus and hearty flavors such as hibiscus that we are using in our Hibiscus Tequila Hot Toddy.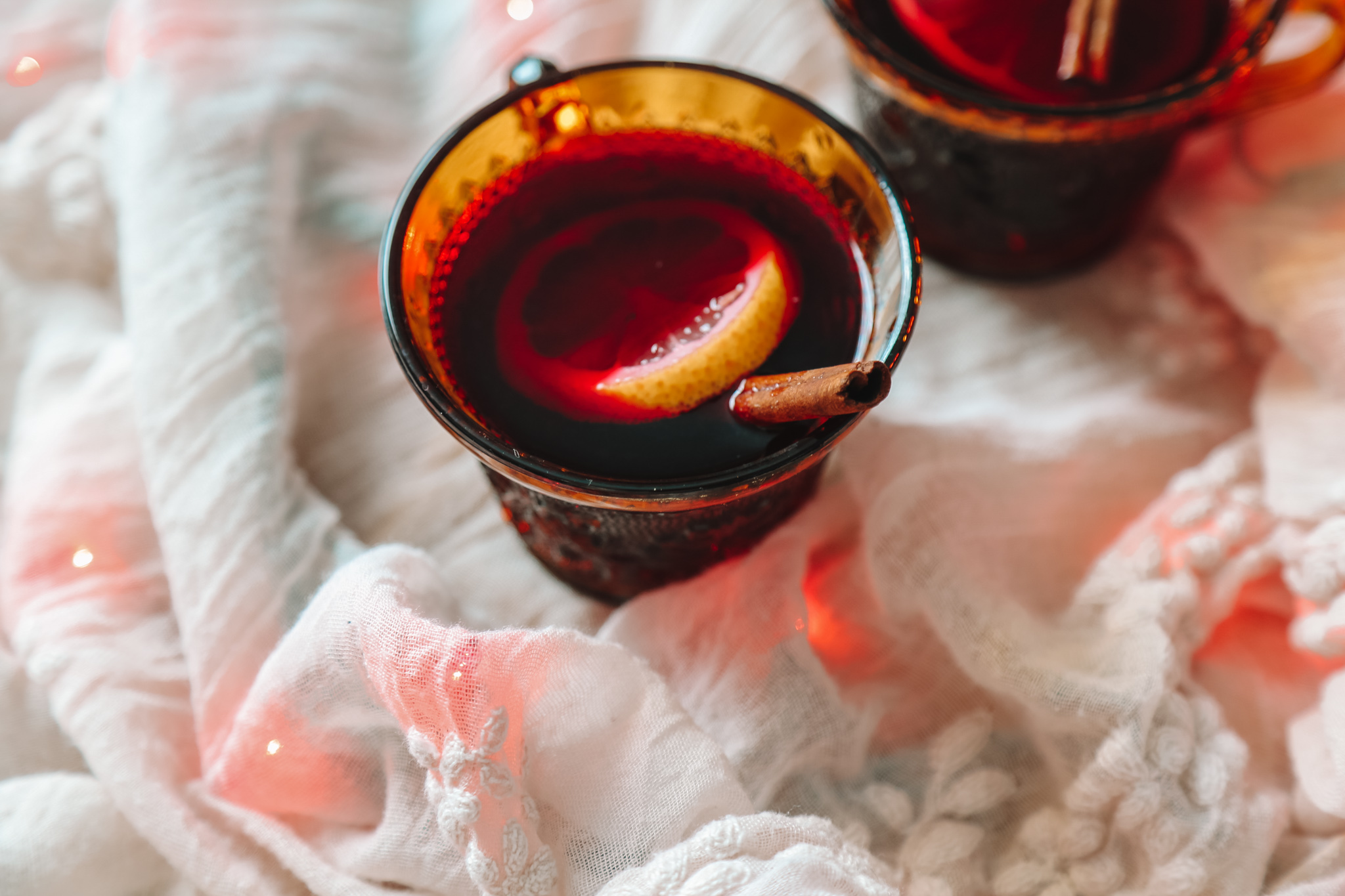 Lemon Juice: Fresh lemon juice adds brightness to our hot toddy, plus a dose of vitamin C. Lemon juice is said to help boost the immune system which is always welcomed. Lemons are great for sore throats because they can help break up mucus and provide pain relief. Bottle lemon juices are filled with preservatives, nothing beats fresh lemon juice which means its flavor is brighter and more pronounced compared to watered down bottled versions
Honey: Honey is my go-to sweetener for cocktails. I pick up local honey from farmer's markets or specialty online stores. Local honey from the hive is full of unique flavors based by region and location adding immense flavor to a cocktail by the teaspoon. Rich in antioxidants honey helps with seasonal allergies. Honey pairs well with spirits, citrus, and other cocktail ingredients easily, so I always have honey in my cocktail bar/pantry.
Agua de Jamaica: Agua de Jamaica which translates as "hibiscus water" is an agua fresca made from dried hibiscus flowers. It is sweet, tart, delicious and pairs well with hearty tacos. I adore, simply adore hibiscus, and feature it often in my cocktails. You can find dried hibiscus flowers in the spice aisle or produce department in your local grocery store. I pick up bulk Jamaica at my local Mexican meat market. Store in the pantry. Find a recipe here on how to make agua de Jamaica in a slow cooker.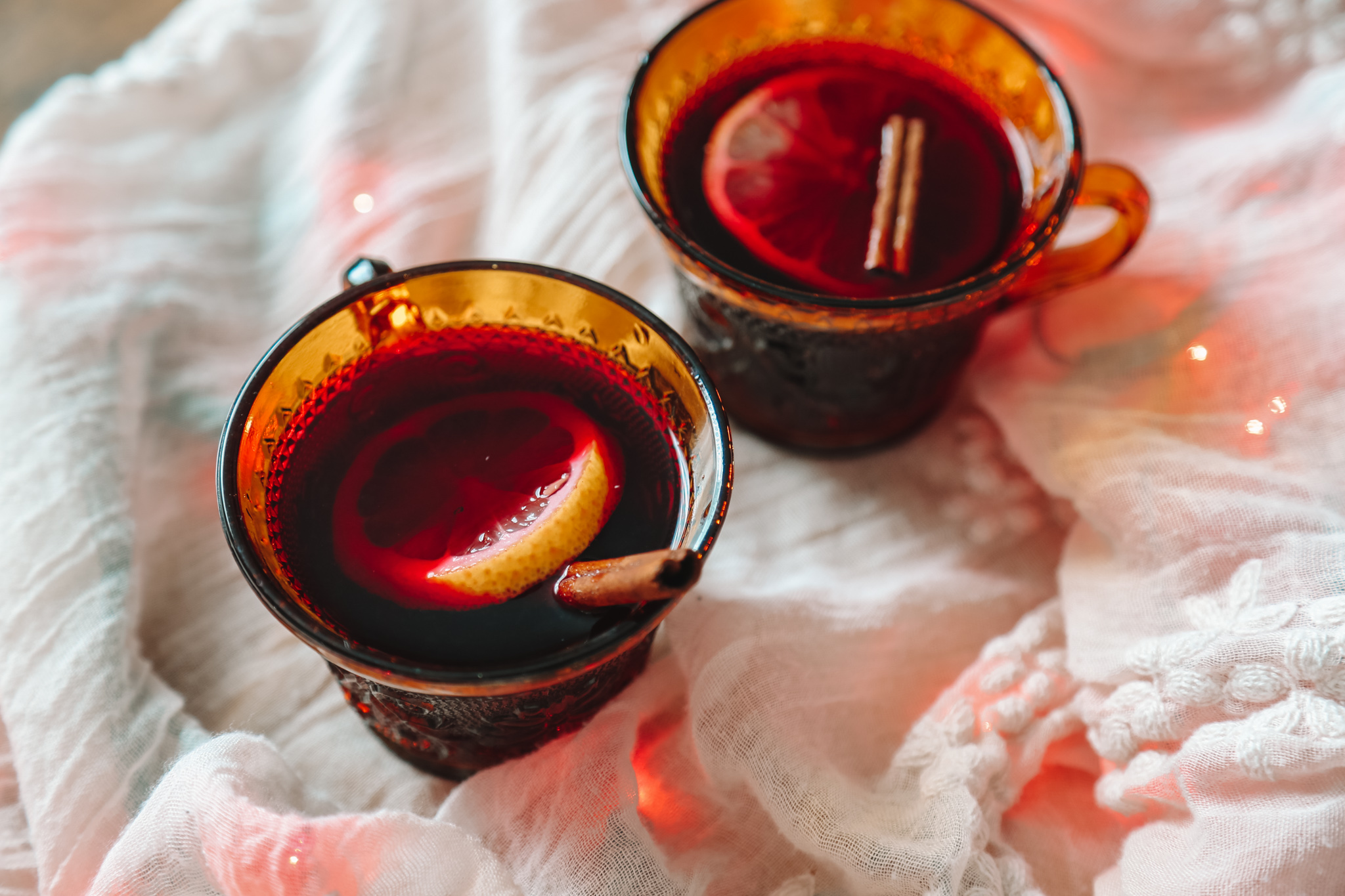 Cocktails I have featured hibiscus: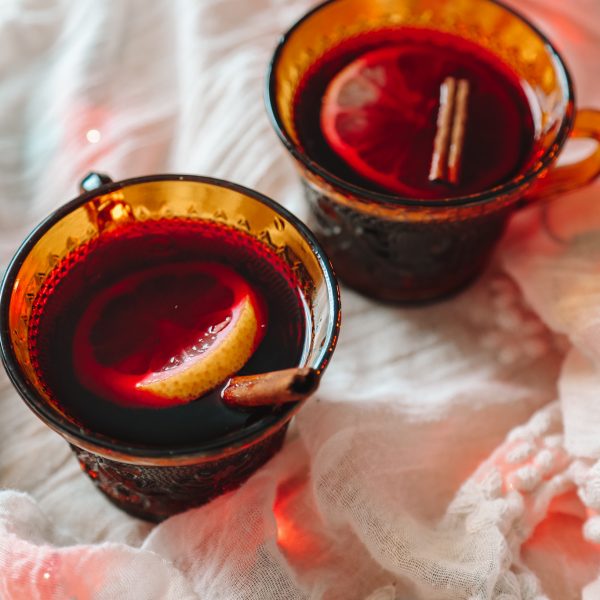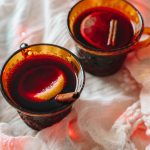 Hibiscus Tequila Hot Toddy
A warm Hibiscus Tequila Hot Toddy made with agua de Jamaica, fresh lemon juice, honey, and tequila reposado is the perfect night cap after a long day.
Ingredients
Water

2

ounces

tequila reposado

2

teaspoon

lemon juice

2

teaspoons

honey

4

ounces

hot agua de Jamaica
Instructions
Boil water. Pour boiling water into a mug, to pre-warm it. After a minute, empty water, add tequila, lemon juice, honey, and top with warm agua de Jamaica. Garnish with lemon & cinnamon sticks.