A creamy dreamy soup made from canned hominy. My creamy hominy soup made from hominy, onion, broth, and heavy cream is the perfect soup for a chilly evening. Topped with crispy fried tortilla strips this creamy hominy soup is simplicity at its best.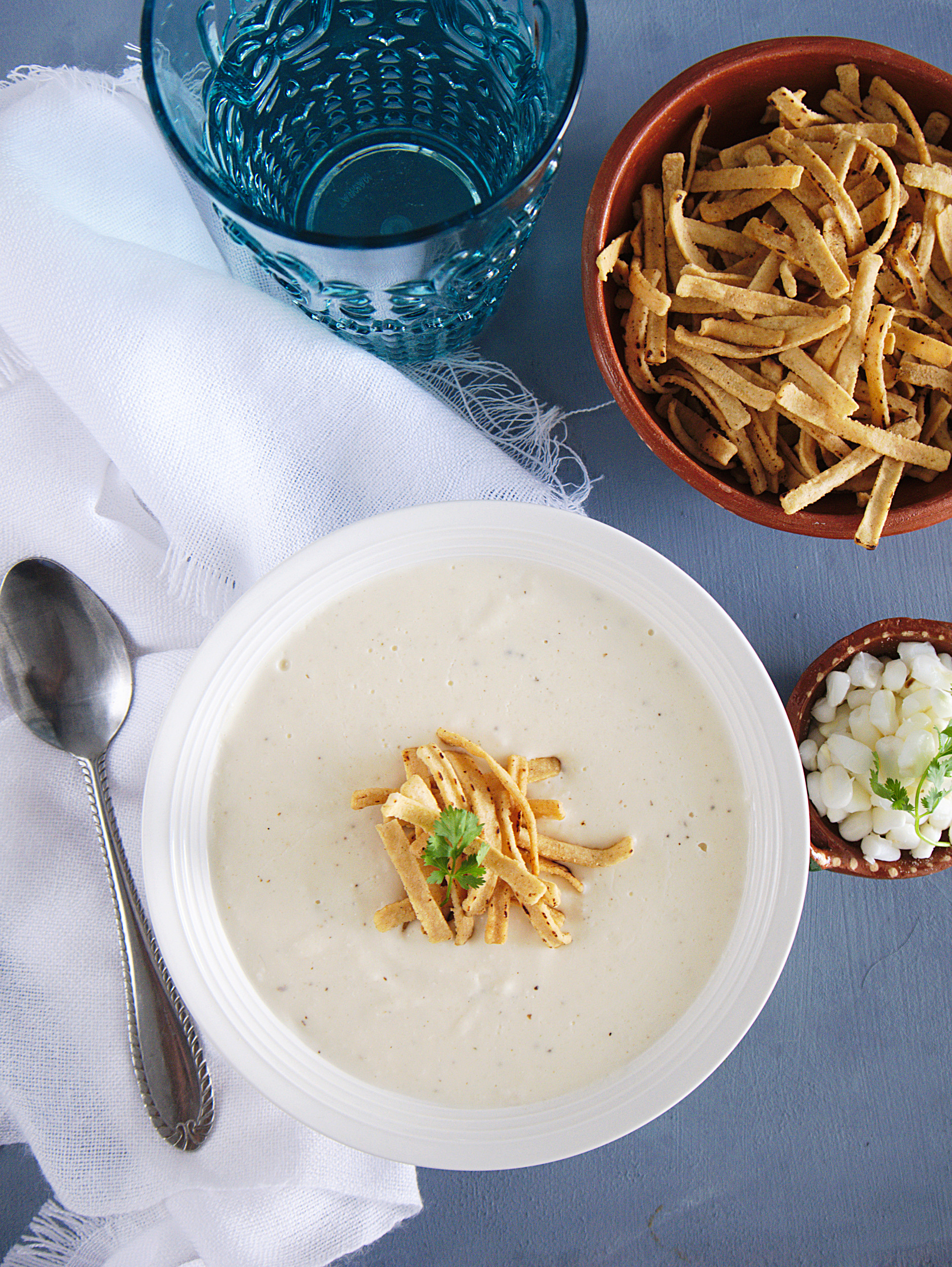 I adore hominy, simply adore it. It is the real star in pozole and menudo. Tender kernels that add texture to pozole and menudo, while soaking in all the brothy flavors. Gimme all the hominy.
Growing up my Mami always added extra hominy to her menudo and pozole, she knew us kids too well. We would plunge the ladle to the very bottom of the soup pot to retrieve as much hominy as we could. Ladle after ladle we would we dress our bowl with crunchy cabbage, limon y plenty of salsa.
WHAT IS HOMINY
Hominy is made by soaking corn kernels in an alkaline solution to remove the tough outer hull and germ. This process causes the kernel to swell. Once rinsed of the solution the kernels is ground into masa to make tortillas, grits, finely ground for masa harina or dried to cooked. This process is called nixtamalization.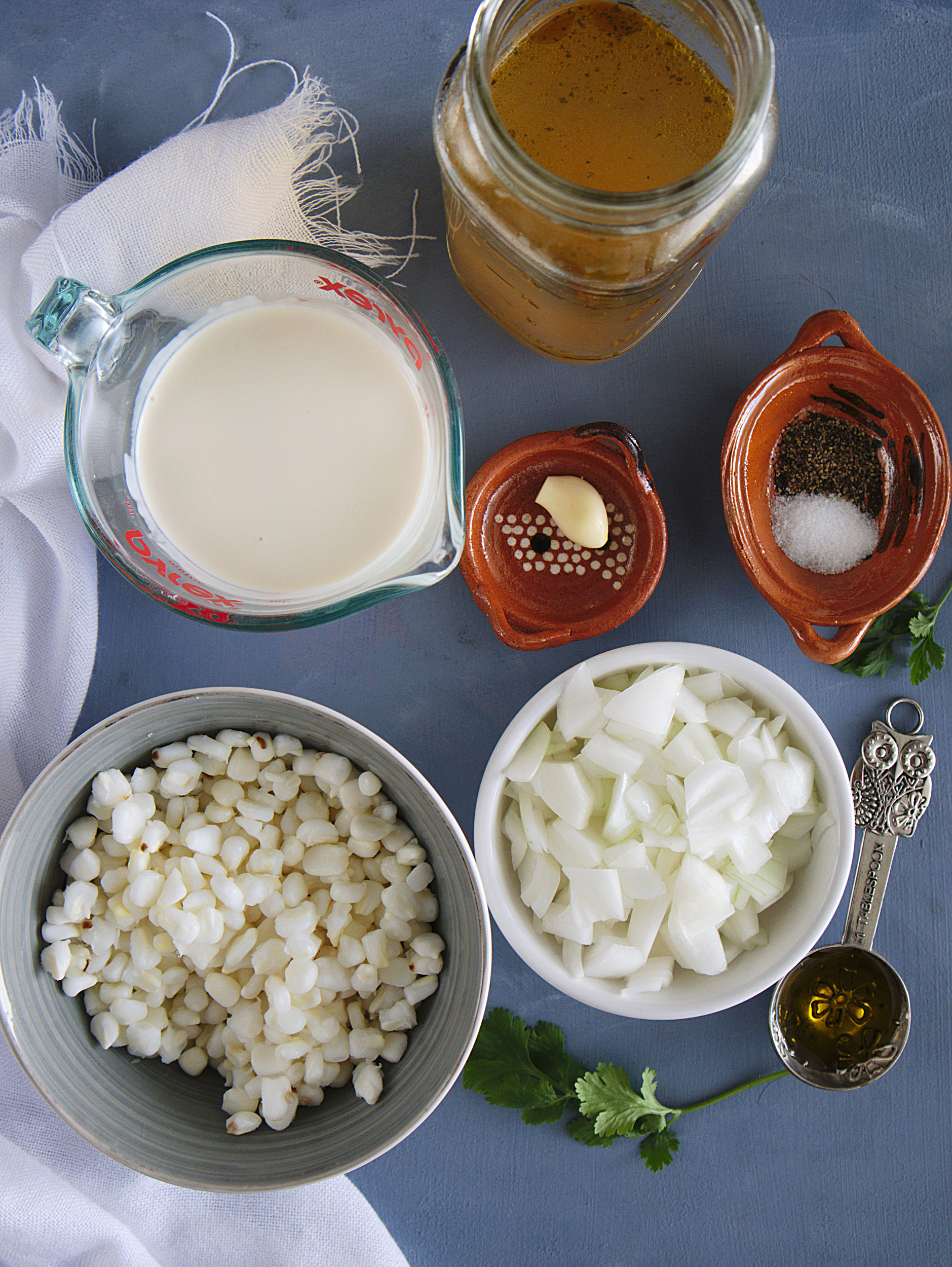 Hominy, field corn can be found in white or yellow. Hominy is ground into cornmeal called masa harina, for making corn tortillas, sopes, gorditas or sopes.
Hominy has a chewy, nutty texture that works well in rich soups. It pairs perfectly with spicy broths, can be used with chicken, pork, or beef. Its starchy, neutral flavor adds texture, flavor and holds it's on in soups or on its own like in this creamy soup.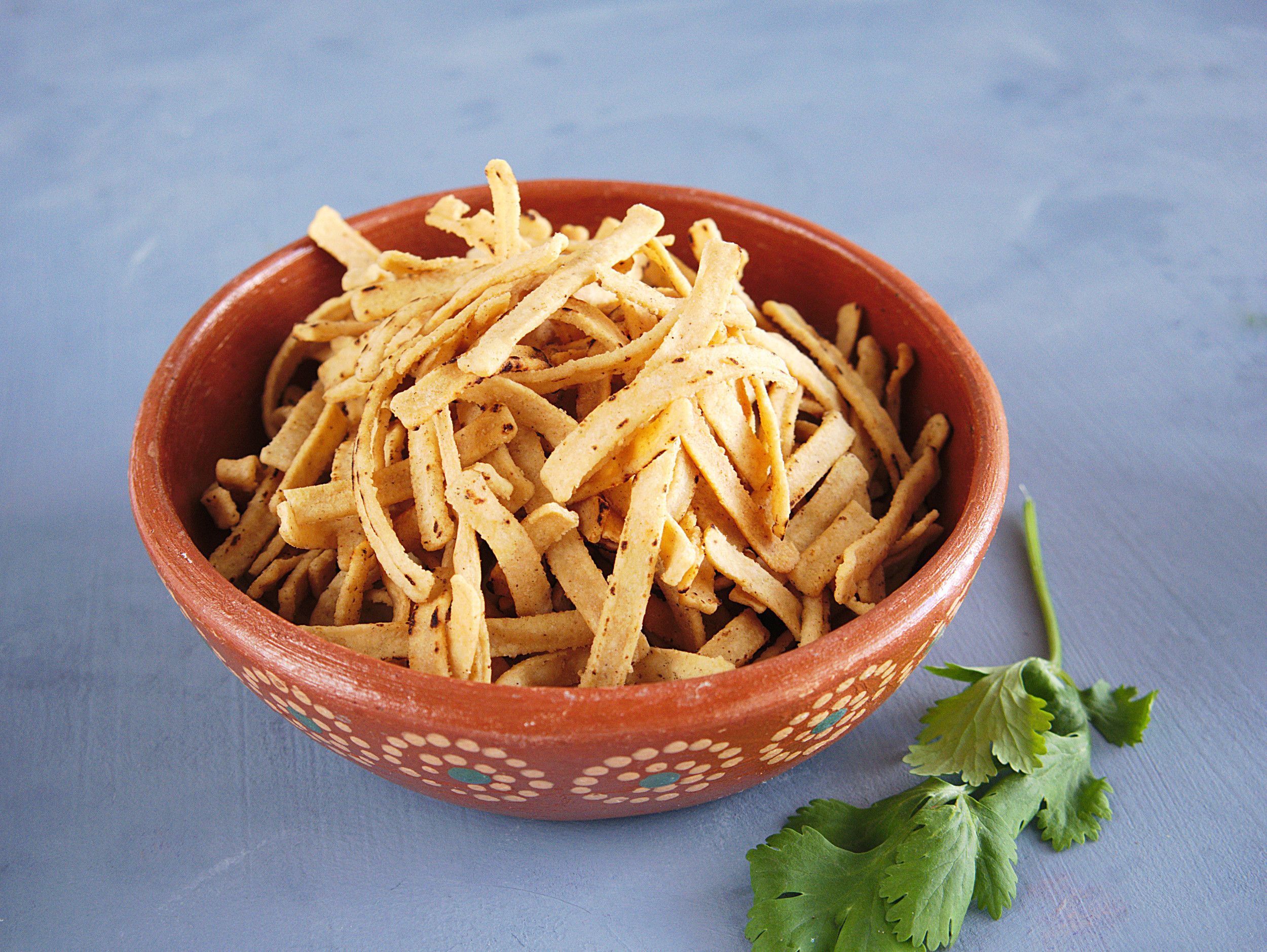 Hominy is high in fiber and is gluten-free.
Hominy is also used to make grits, a southern favorite dish served for breakfast or dinner.
Canned hominy can be found in most grocery stores next to the canned vegetables in both yellow and white variety. Personally, I do not think there is much a flavor difference in the white or yellow. I enjoy both.
You can also find dried hominy; you would cook them as you would your pinto beans. I love the convenience of canned hominy. Be sure to drain and rinse the honey before adding to your dishes.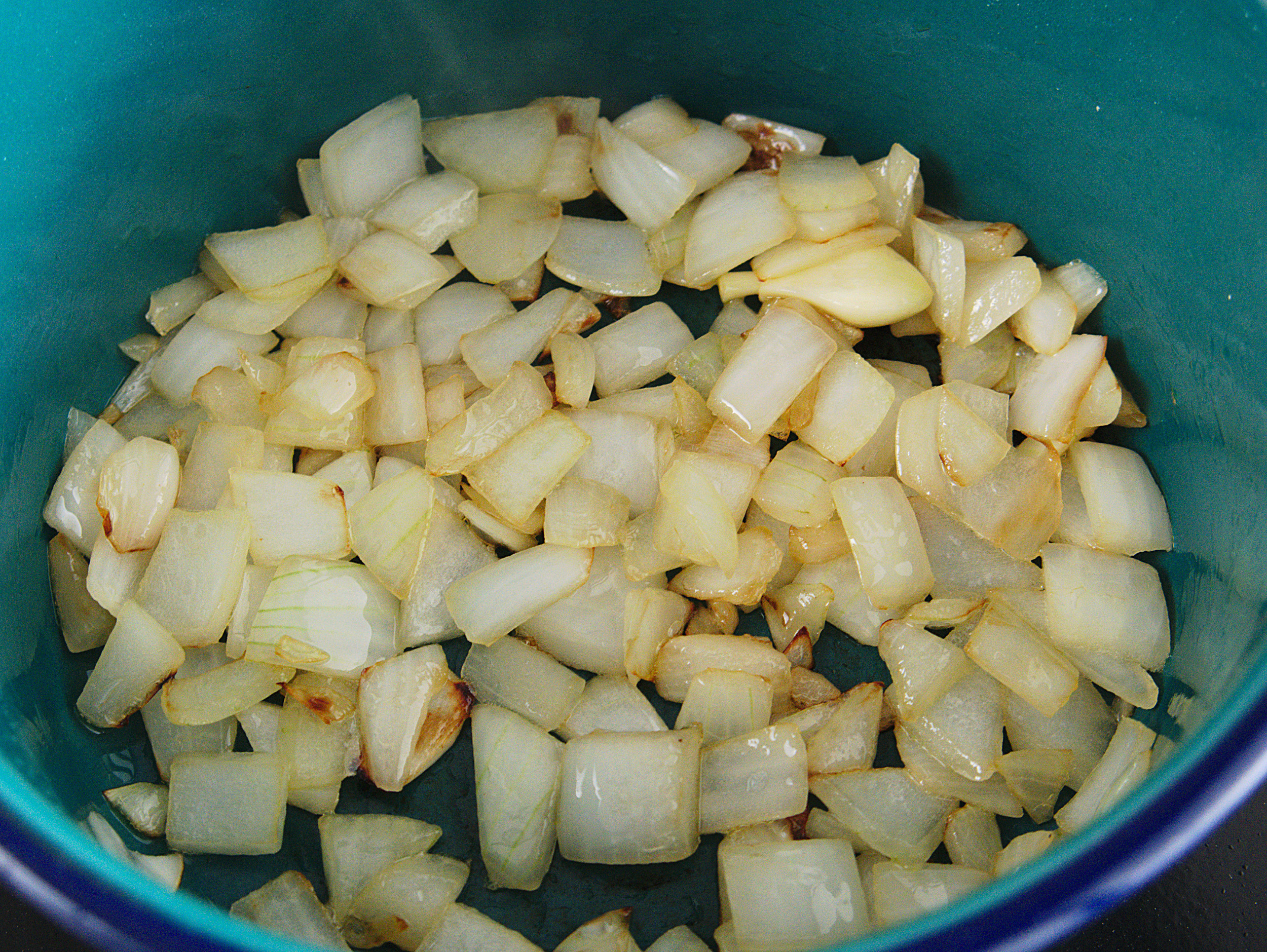 INGREDIENTS NEEDED TO MAKE CREAMY HOMINY SOUP
olive oil
onion
garlic
hominy
vegetable broth or chicken
heavy cream
Salt and pepper to taste
fried tortilla strips, tortilla chips or tostadas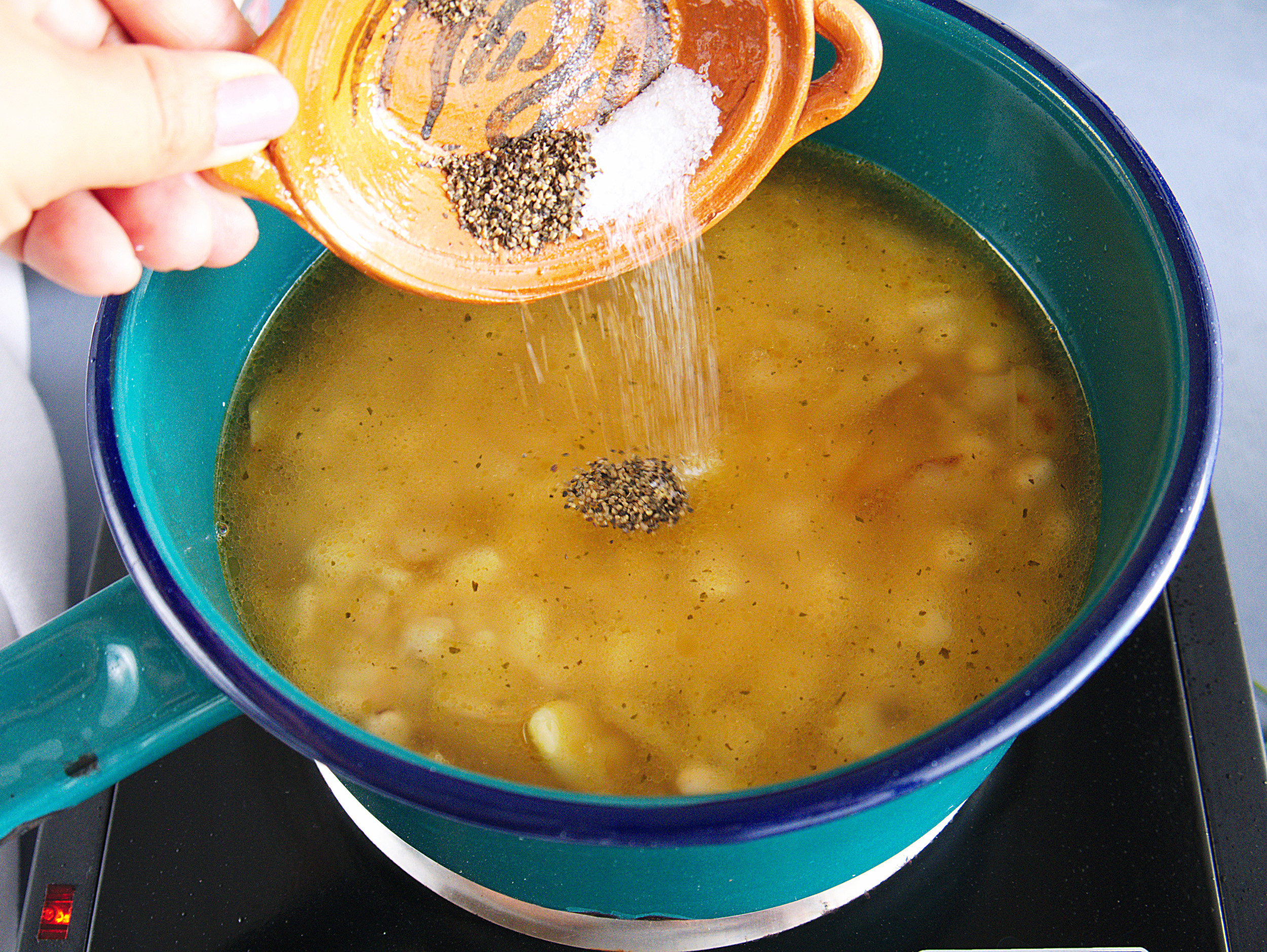 EASY RECIPE IDEAS WITH HOMINY
Hominy Sauté – Hominy kernels are sautéed with onion, celery, carrots, and garlic. Once sautéed, fresh lime juice and cilantro are added to create a scrumptious side dish that takes minimal time to make.
Hominy Quesadilla – Crispy tortillas held together with gooey cheese – hominy sauté topped with VELVEETA® and RO*TEL , delish!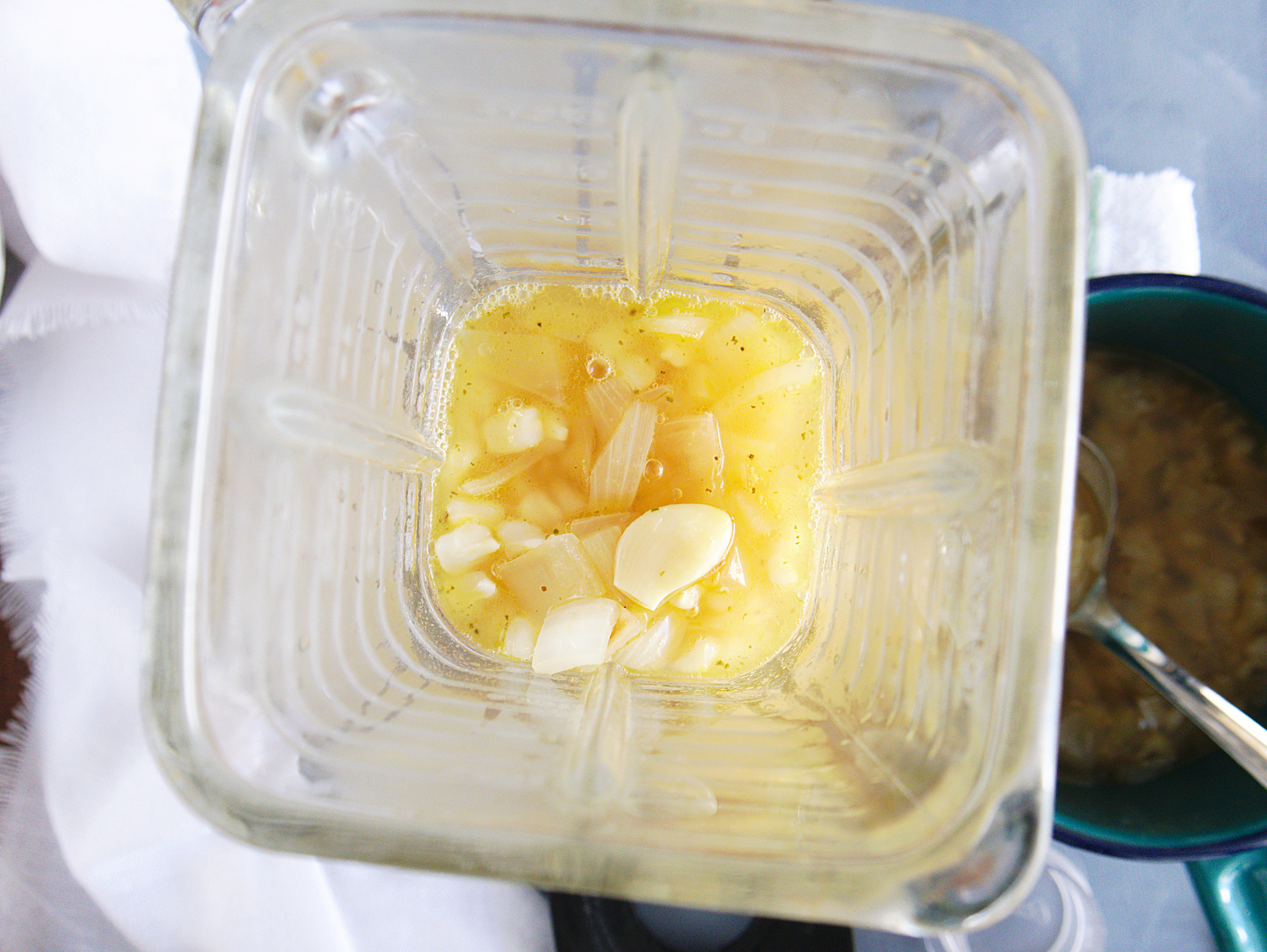 Beef Pozole – A rich chile sauce is made with dried chiles, beef and hominy combine to create a tasty beef pozole.
Fried Hominy – fried hominy served with a bright cilantro pepita pesto sauce is perfect for entertaining.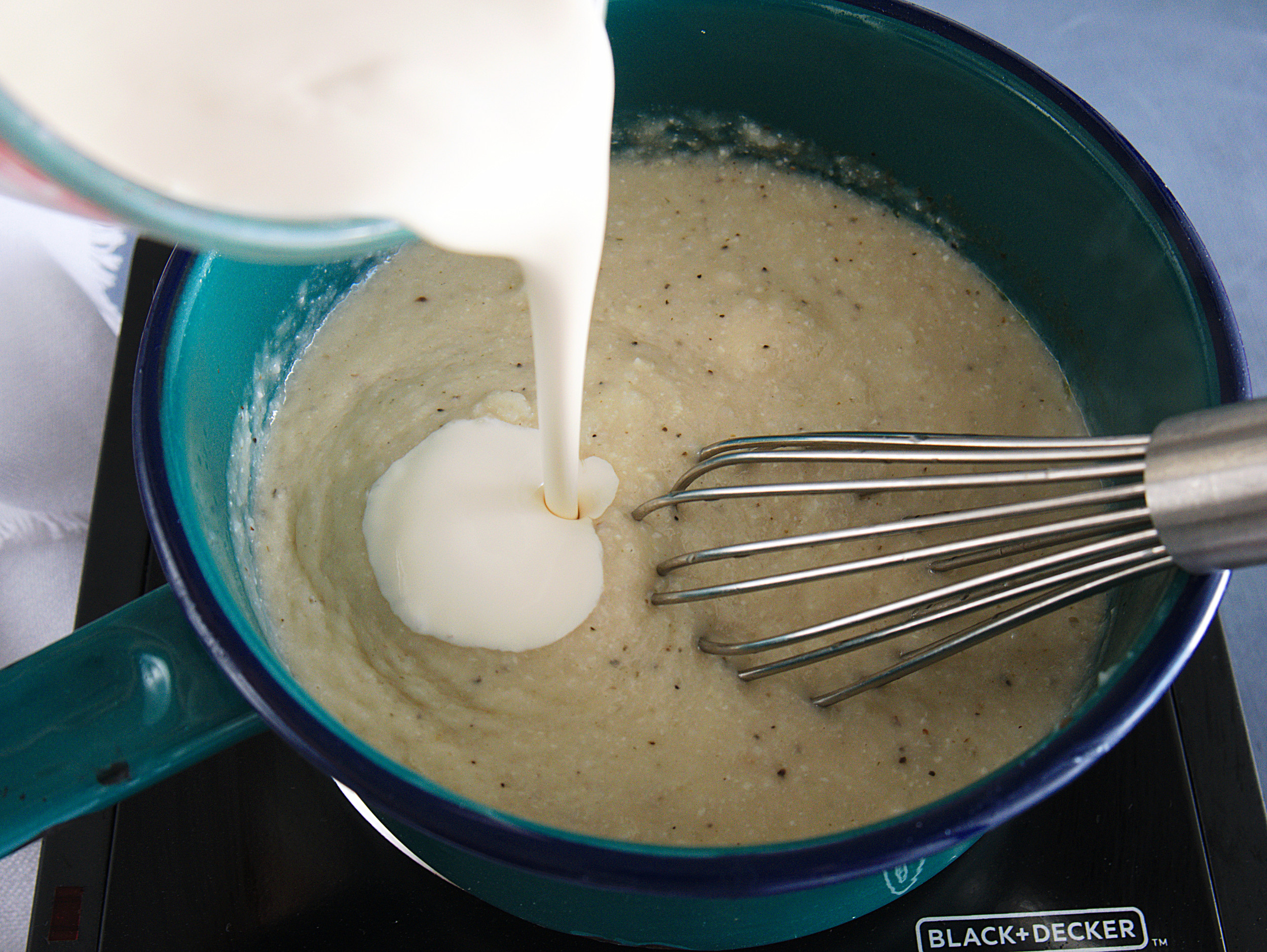 Hominy Salsa – brimming with hominy, red onion, serrano chile, and fresh lime this salsa is perfect over fish or chicken.
Chicken Cumin Hominy Stew – a hearty stew of chicken, hominy seasoned with cumin feed a crowd.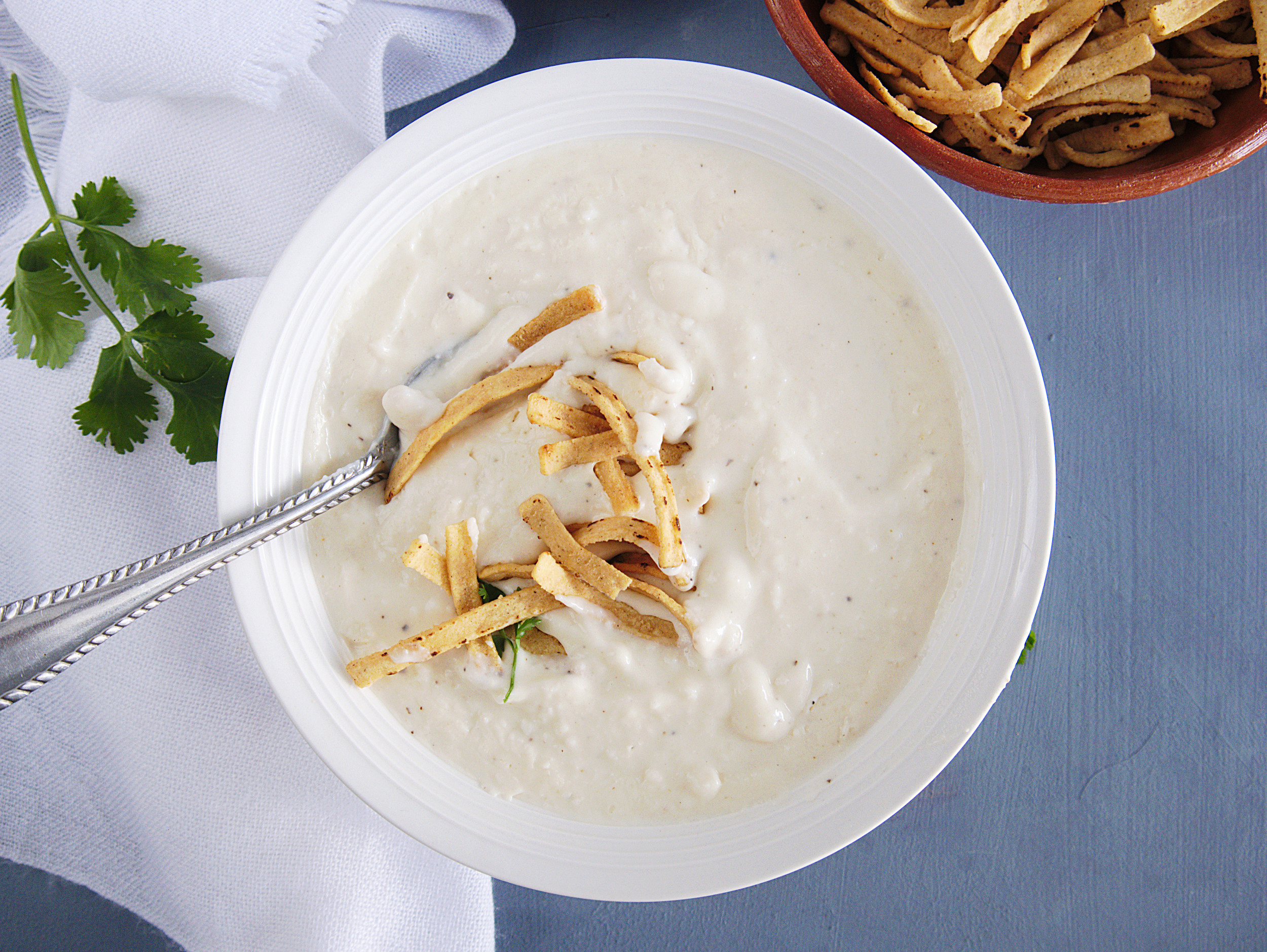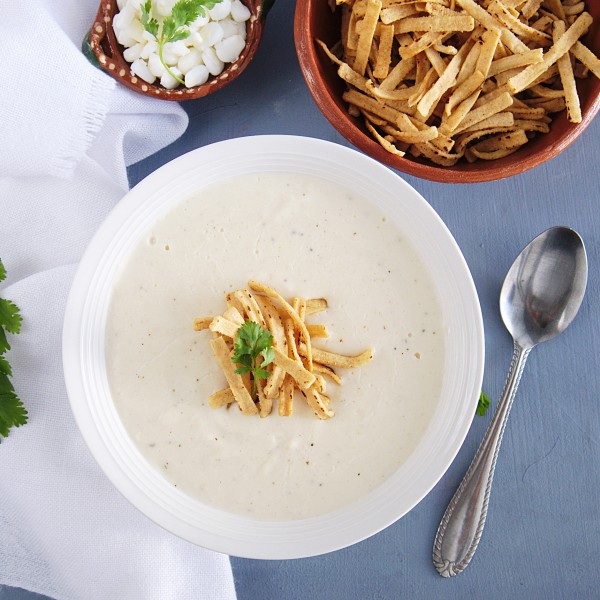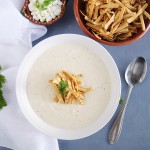 Creamy Hominy Soup
Creamy hominy soup made from hominy, onion, broth, and heavy cream is the perfect soup for a chilly evening.
Ingredients
1

tablespoon

olive oil

½

onion roughly chopped

1

clove

of garlic

1

14.5 ounce can of hominy, drained and rinsed

2

cups

of vegetable broth or chicken

1

cup

cream

Salt and pepper to taste

fried tortilla strips
Instructions
Heat oil in a large saucepan over medium heat.

Add onions and garlic; cook until just soft, 4 to 5 minutes.

Add hominy and vegetable broth, season with salt and pepper.

Simmer for 8-10 minutes.

Working in batches, blend soup until smooth, return to saucepan.

(For safety, remove cap from hole in lid, and cover with a dish towel to prevent spattering.)

Over low heat whisk in cream, season to taste. Thin soup if needed with additional broth or water.

Taste for seasoning, serve warm with lightly fried tortillas strips.