My husband loves Sunday.  Sunday involves rest, relaxation and FOOTBALL!!  My husband also looks forward to FOOTBALL food!!  Messy, saucy, comfort, stick to your behind football food.  He loves it all!
Mi amor lives for Sundays, after a stressful week at work.   Every day of the week he drives, he drives and he drives some more visiting his clients.
Social Work is stressful (had I shared?) and Football gives him the  joyful recharge for the next week.  Did I mention he's loud, really loud when his teams scores, a flag is thrown or when his team loses their lead.
Football food has really evolved over the years.  As newlyweds I often served pizza, hot dogs or hamburgers not realizing the food added to the excitement.  Flash forward 12 years and I find myself orgainzing football recipe ideas in basketball season.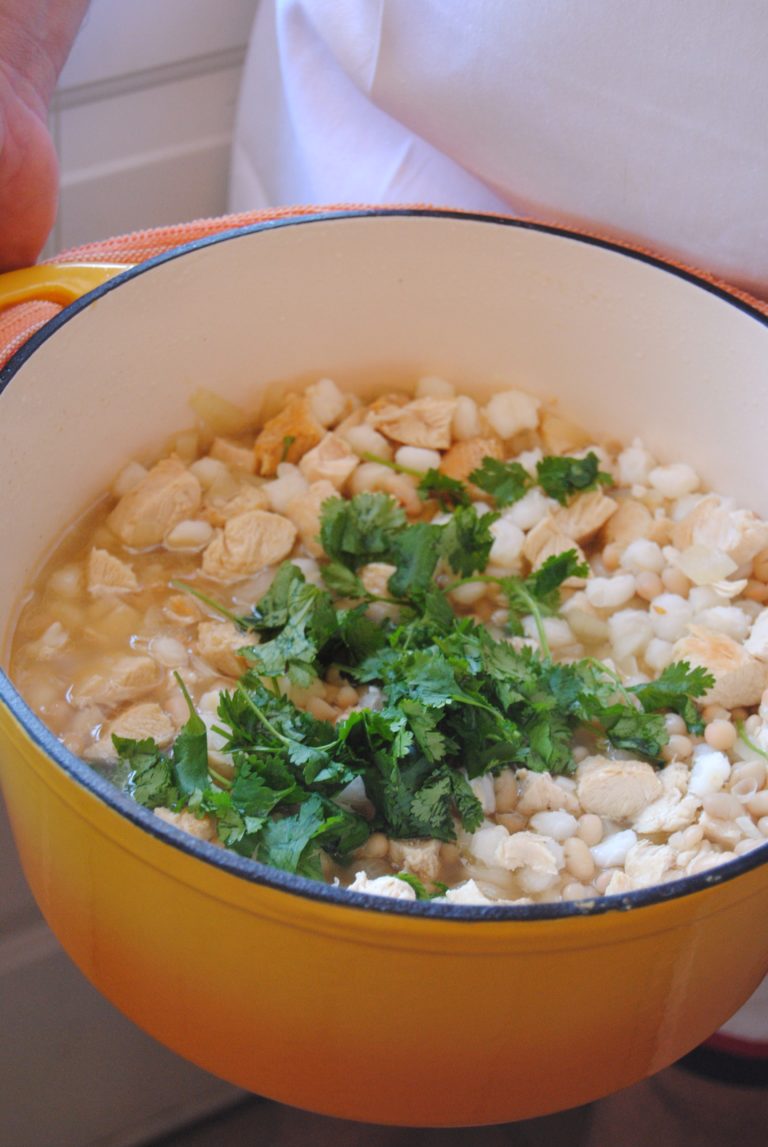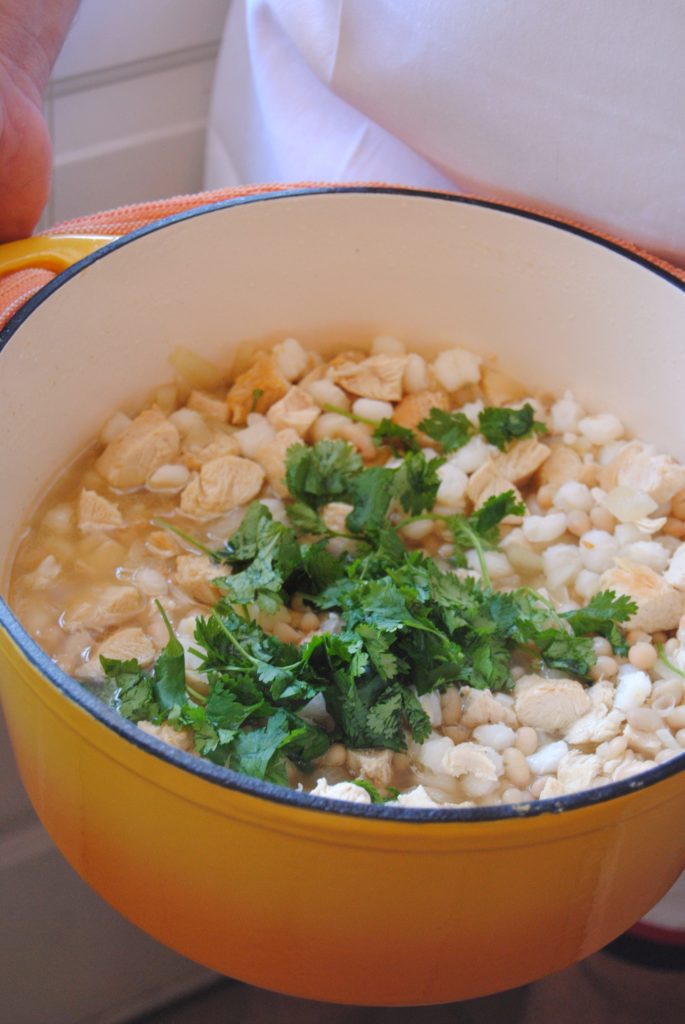 I was prepped to grill when a HUGE package appeared on my doorstep.  Inside was the preview to the new line Cocinaware from H-E-B. I was more than excited as the line is Latina inspired which made this gal very happy. Each piece blended perfectly with my current  kitchen theme.  At the bottom of the package there was a lovely yellow Dutch Oven waiting for me.  Happy Dance!! I have several Dutch Ovens and any home cook knows they rock!!  My grilling mission was put on hold to test out my new dutch oven. A hearty chicken stew with cumin, white beans and hominy with a hefty sprinkle of cilantro.  Ladle large spoons of this steamy stew and top with cheese, crema, jalapenos and crispy tortillas.  Enjoy!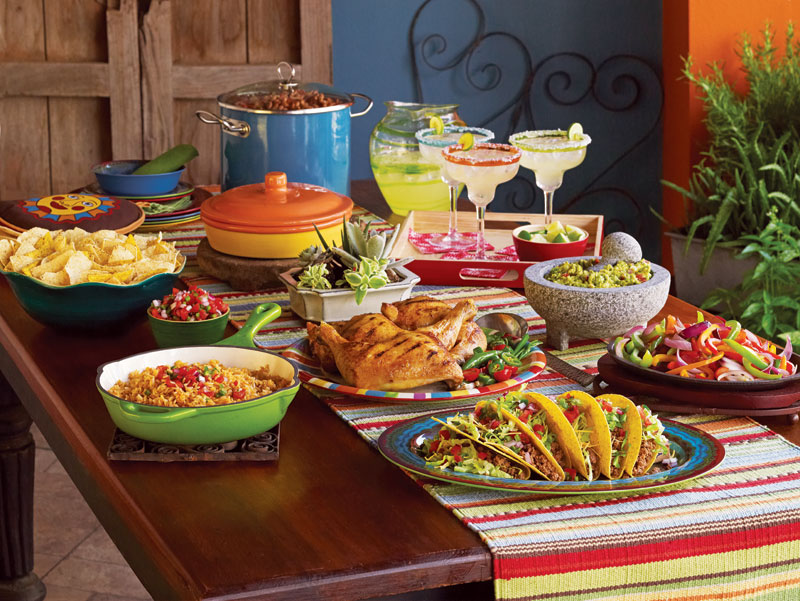 The new Cocinaware line from H-E-B.  A Mexican inspired line that comes in bold, vibrant colors!!   The Dutch Oven was my favorite piece.  Quick even heating.  Easily moves from stove to oven, but stunning for service at your table.
Cumin Chicken Hominy Stew
2 chicken breast
1/4 tsp cumin
1 medium onion diced
2 garlic cloves minced
olive or vegetable oil
1 – 14.5 oz can chicken broth
1 – 15oz hominy, drained
1 – 15oz can white beans (white northern) rinsed, drained
1/4 cup lime juice
cilantro
In a large dutch oven over medium high heat add oil to coat.
Season chicken with salt and pepper and add to dutch oven.
Cook chicken breast on each side about 3 minutes until lightly browned.
Remove chicken  and set aside.
Add onion and saute until translucent. Sprinkle cumin and stir to incorporate.
Add chicken broth and bring to a boil.  Dice chicken.
Reduce heat and add hominy, beans, chicken, and lime juice.
Cover and cook for 20 minutes.  Serve and garnish with cilantro.
Local H-E-B Cocinaware Deals:
9/18 – 10/11
Buy Cocinaware 5.2 qt Enamel Cast Iron Casserole, get Boneless Shoulder Chuck Roast, H-E-B Chipotle and Garlic Salsa Picante, and H-E-B White Corn Tortillas free with in-store coupons!
10/2 – 10/18
Buy Cocinaware Grande Family Pan, get H-E-B Seasoned Beef, Chicken, or Pork Fajitas, Vermicelli, and Chunky Salsa Picante free with in-store coupons!
Sweet Life disclosure: I was invited to participate in the reviewing the new Cocinaware line from H-E-B.
My opinions remain my own.