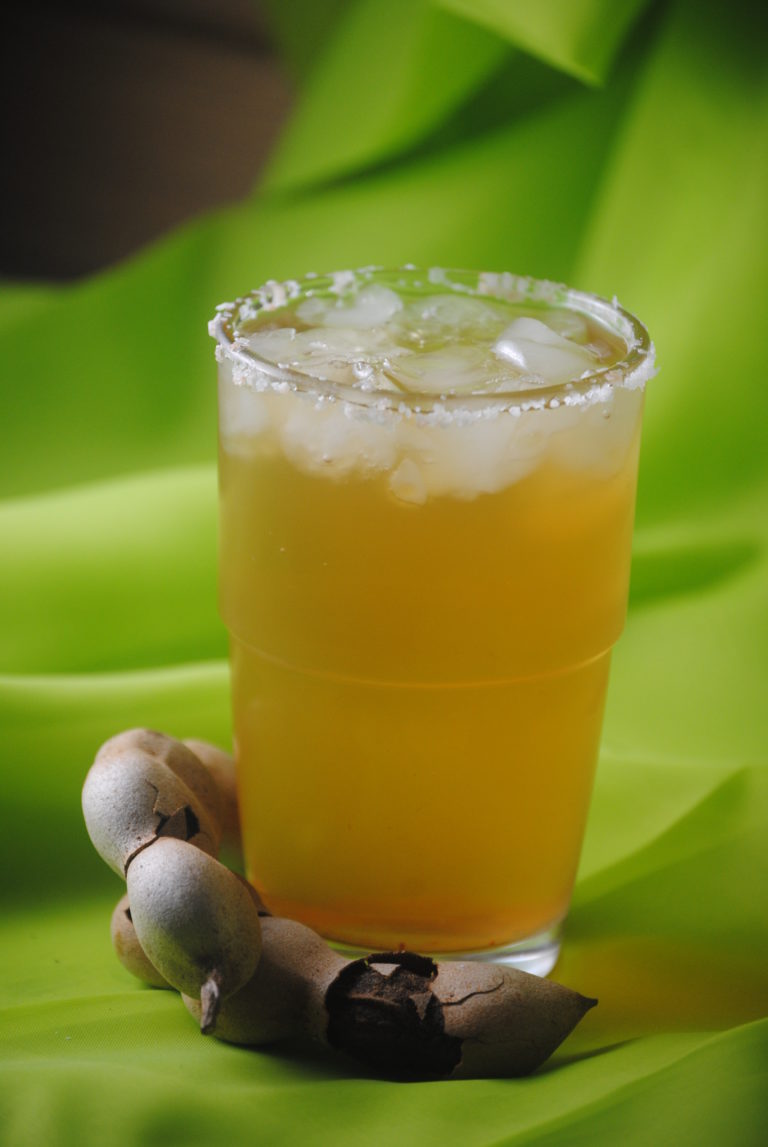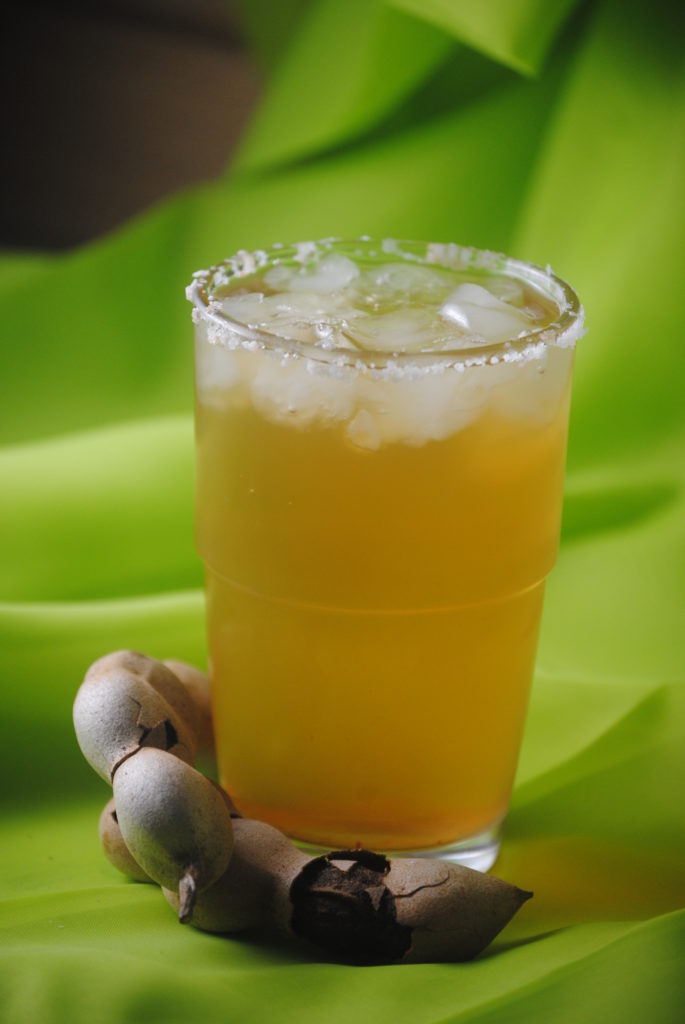 A Margarita on Monday?  Really? 
Why not?  I say let's celebrate the beginning of a new week.  I say we forget last week in all it's hustle, missed deadlines and long days away from home.  Today is a fresh a new day to conquer all those pesky to-do items on our checklist,  finally wash the baskets of lingering laundry and tackle/gut/sanitize the overflowing fridge.  Walking those extra miles on the thread mill to work off those extra cookies I shamelessly devoured over the weekend.  I'm taking Monday by the horns.
Yup I'm totally "winning," today.  At the end of the day I will relish in the thought of a productive day, scour my dvr for recorded episodes of Biggest Loser and sip my tamarind margarita. Happy in knowing Monday rocked!  Enjoy!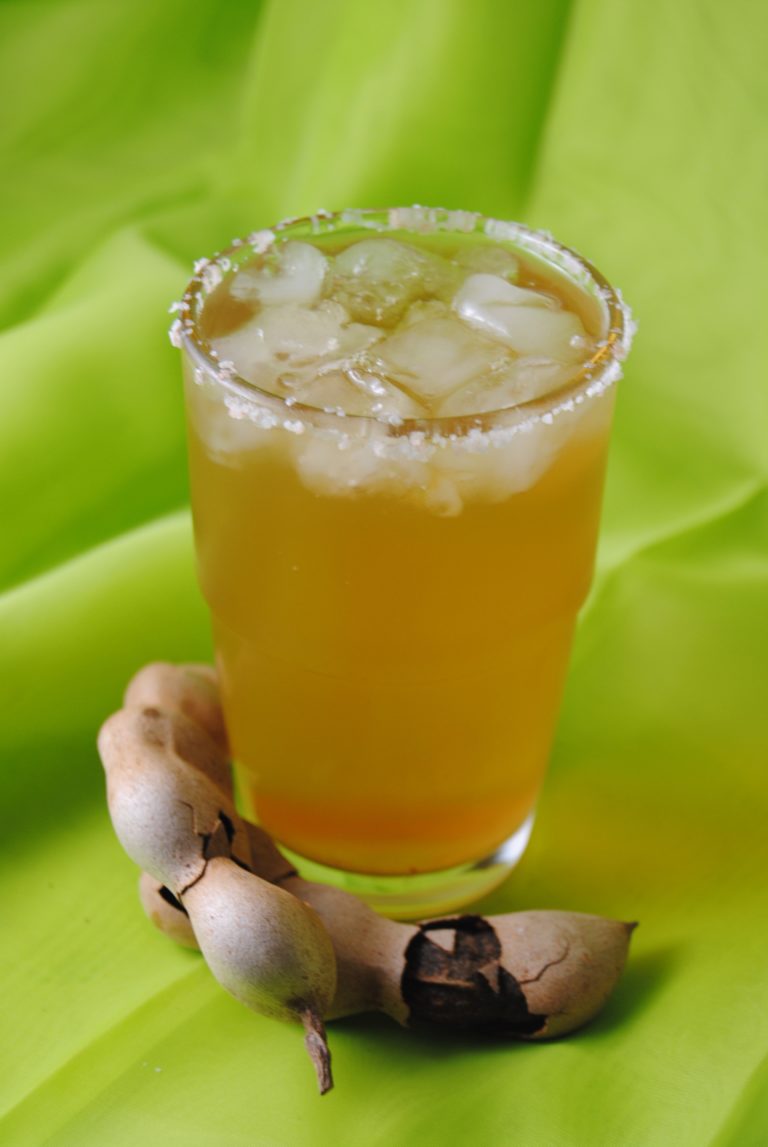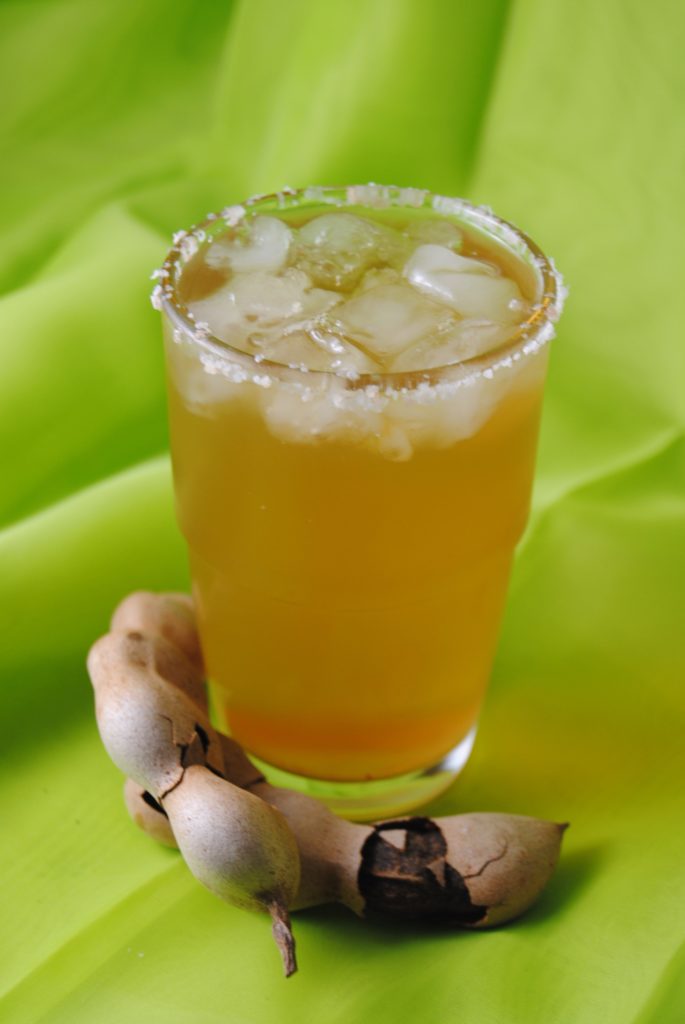 Tamarind pods can be found in your International aisle of the grocery store. I did a little something different with the salt rim.
A tribute to my childhood summers in Mexico I mixed tamarind candy which is the pulp of the tamarind pod flavored with sugar and chiles.  These were sold in little tubs at the local tiendita, usually mom and pop stores.   
Agua de Tamarindo
by Vianney Rodriguez
by Sweet Life
2 quarts of water
about 20 tamarind pods
1 1/2 cups sugar
Peel the tamarind pods, removing the veins that run along the sides.
Leave the seeds in tact.  In a medium saucepan, bring one quart water to boil.
Add tamarind pods, continue to boil for about 10 minutes.
Remove from heat and allow to cool.
Remove the pulp from the tamarind pods and discard seeds.
Add to a blender with sugar and remaining water, blend until smooth.
Strain. Chill and serve.
Tamarind Margaritas
by Vianney Rodriguez
by Sweet Life
salt
1/2 tsp tamarind candy (if using)
lime wedges
1 cup tequila
1 cup agua de tamarindo
1/3 cup fresh lime juice
1/2 cup Cointreau
ice cubes
On a small plate mix tamarind candy and salt. If not using the candy simply spread salt on plate.  With lime wedges moisten rim of 6 ounce glasses.  Dip glasses into salt or candy mix.   Place glasses into freezer to chill.
In a pitcher combine tequila, agua de tamarindo, lime juice and Cointreau.  Remove glasses from freezer and serve margarita mixture over ice. Garnish with lime slices.