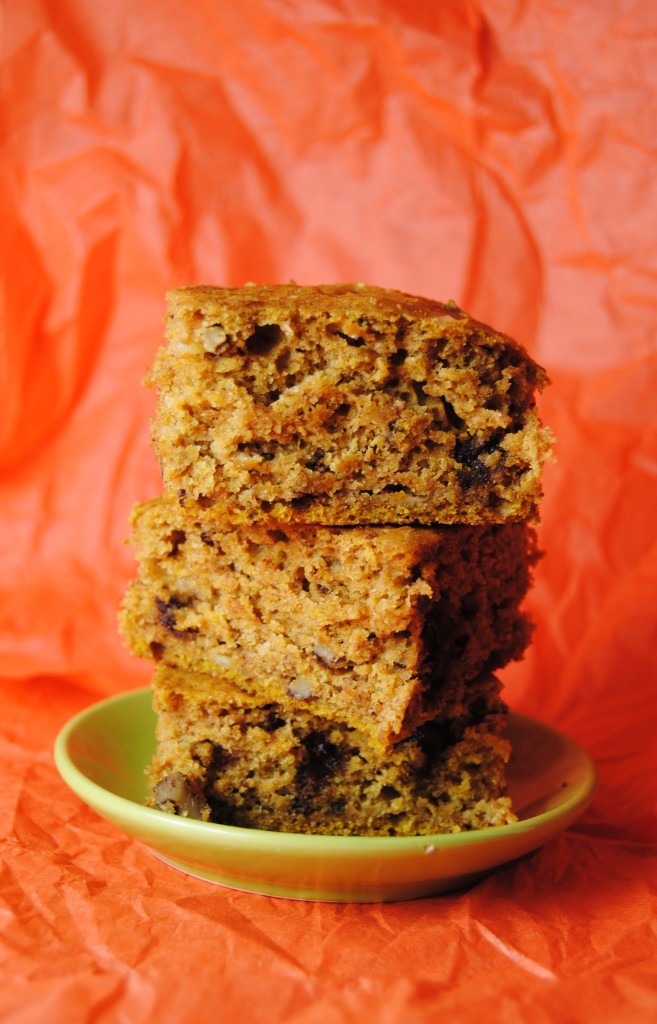 Hi guys! It's Chuls, remember me?  It's October aren't you excited?  I can imagine all kids are pretty excited for Halloween.
I mean who doesn't love getting gobs and gobs of candy?  Anyways,  my mom suggests us kids try to eat healthy until the 31st.  I guess it's not really that bad, because I did make these great chocolate pumpkin bars.  Yes, they have chocolate, but they also have whole wheat which makes them healthy.  Oh yeah and they taste great.  Mom's happy, I'm happy, my sister's happy and well my dad he'll eat anything.  Peace out.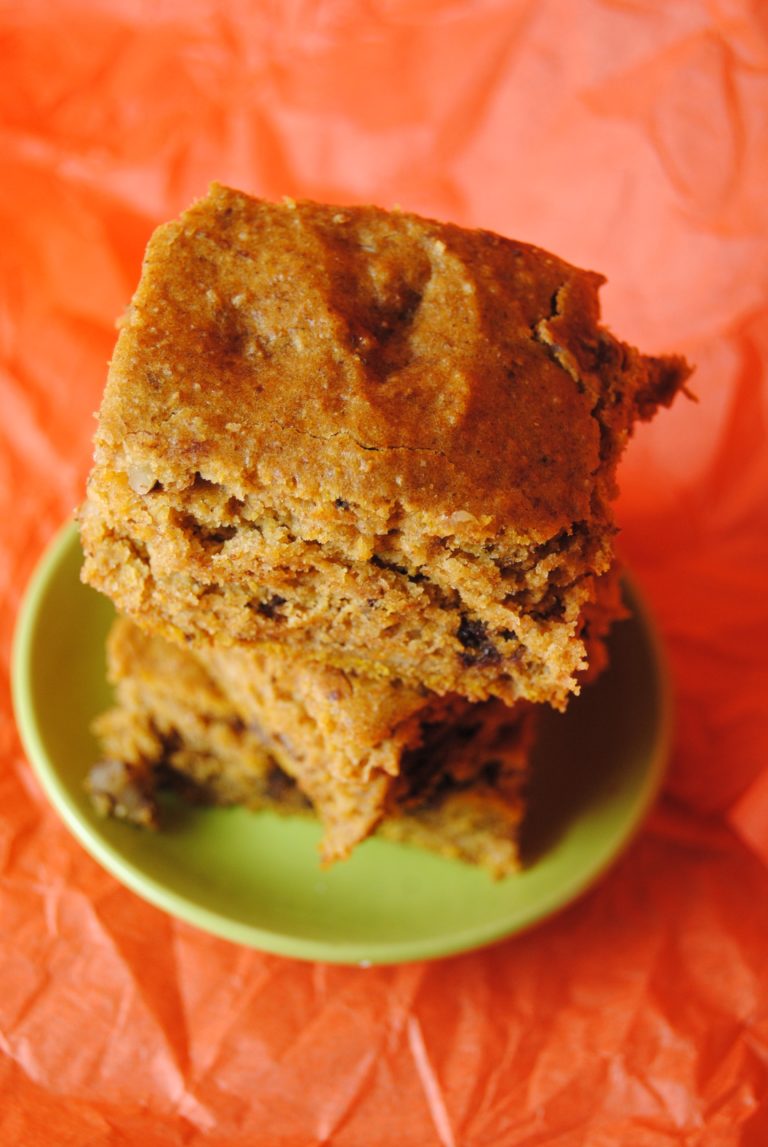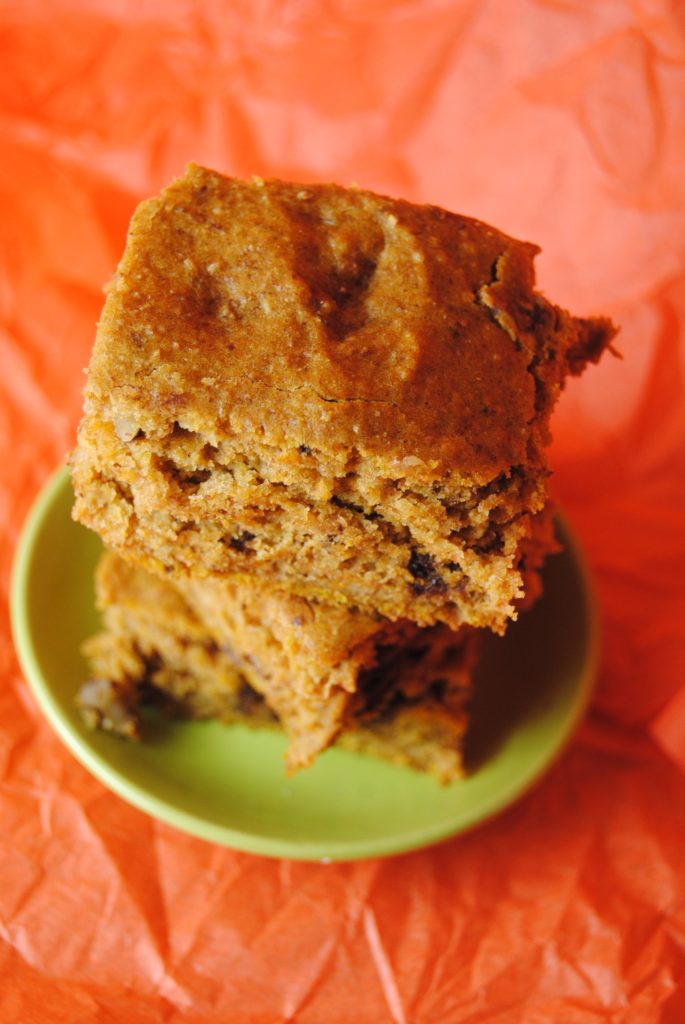 Chocolaty Pumpkin Bars
1 cup all-purpose flour
1 cup whole wheat flour
1 cup pecans, very finely chopped
3/4 cup granulated sugar
2 teaspoons baking powder
1 teaspoon ground cinnamon
1/2 teaspoon baking soda
1/2 teaspoon salt
4 large eggs, beaten
One 15-ounce can 100% pure pumpkin
1/2 cup canola oil
1/4 cup 1% low-fat milk
1/2 cup mini semi-sweet chocolate chips
Preheat the oven to 350°F. Lightly oil or coat a 15 x  10 x 1-inch rimmed baking or jelly roll pan with nonstick cooking spray
and set aside.
Whisk together the all-purpose flour, whole wheat flour, pecans, sugar, baking powder, cinnamon, baking soda, and salt in a
large bowl until well combined.
In a separate bowl, whisk the eggs, pumpkin, oil, and milk until well blended. Pour the liquid ingredients over the dry
ingredients and stir until just combined. Stir in the chocolate chips.
Spread the batter evenly in the prepared pan and bake for 25 minutes, or until a wooden toothpick inserted in the center comes
out clean. Transfer the pan to a wire rack and cool for 10 minutes before slicing into thirty, 2 x 2½-inch bars.