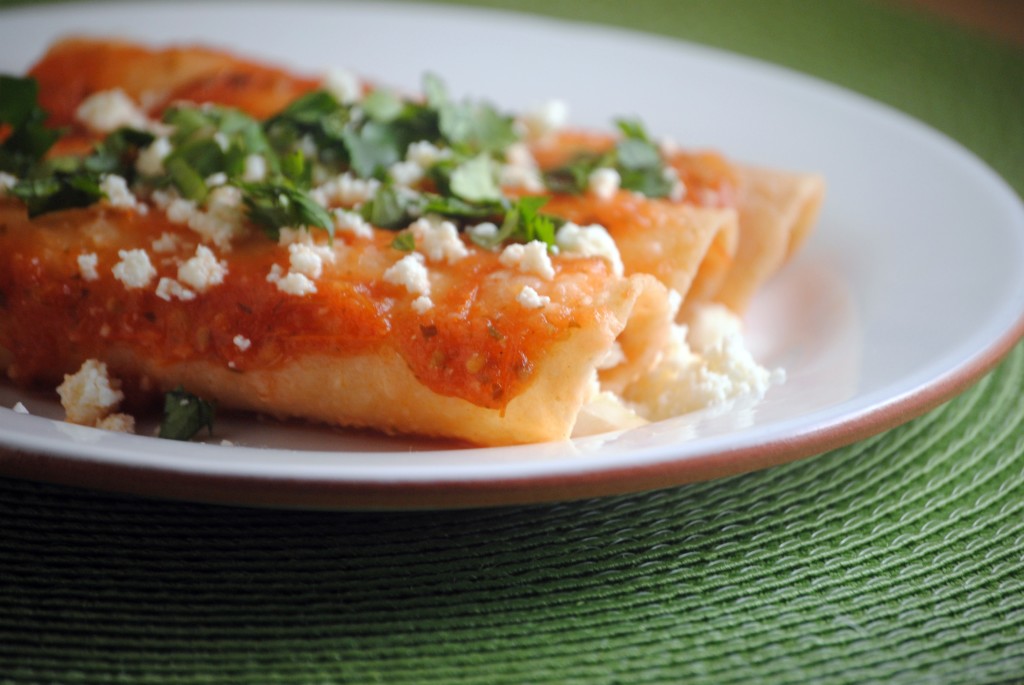 Happy Monday!!  I am excited to have finally decided to give Sweet Life a much needed makeover.  Muchos abrazos y besos a Chantilly for giving my space a total over haul.  Her patience, dedication and knowledge helped ease my nerves during the complete process. Thanks amiga!! Enjoy!      
Lightly fried corn tortillas dipped in a rich tomato sauce then filled with onion and queso fresco.  Sounds yummy, no?  Can you believe I detested this dish growing up? Yes, I hang my head in shame when plate after plate my kids quickly gobble them up.  I'm sure if it was the raw onion that would throw my younger self for a loop or the fact that my mom made them often.  She's a smart one my mom, entomatadas are like Thor's hammer to a  busy mom.  Few ingredients, easy prep and pocketbook friendly.  Smart.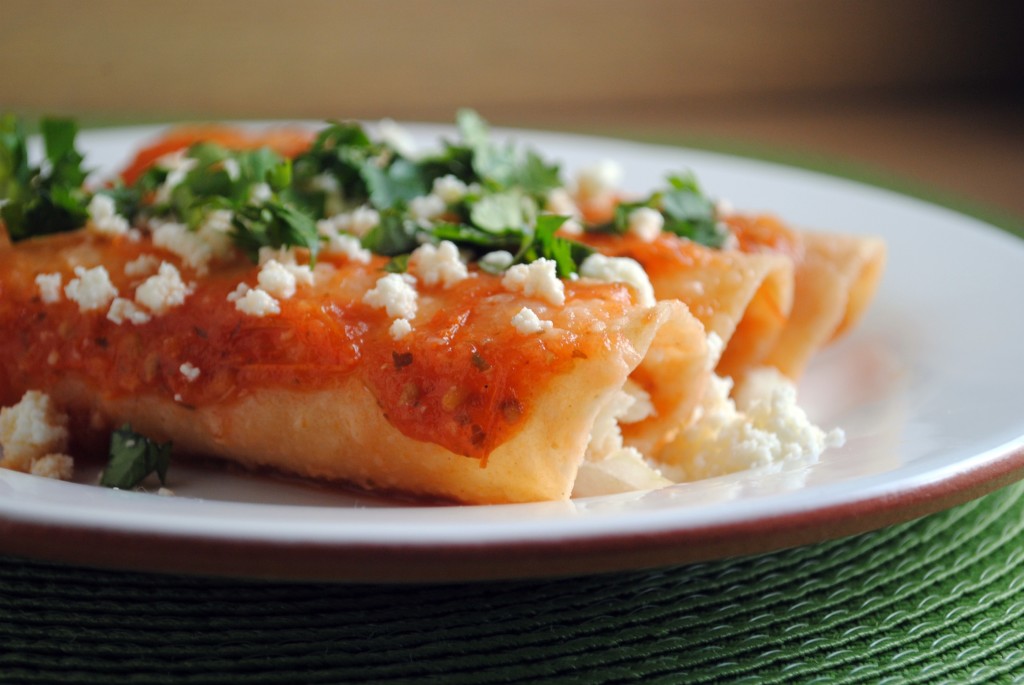 I enjoy the ease of this recipe as most of the ingredients are pantry staples for many Mexican kitchens. Take that back these days these ingredients can easily be found in any home kitchen and we continue to explore new cuisines, new flavors every day.  The sauce peaks in flavor with the bounty of summer tomatoes, so feel free to make a huge batch and freeze for winter.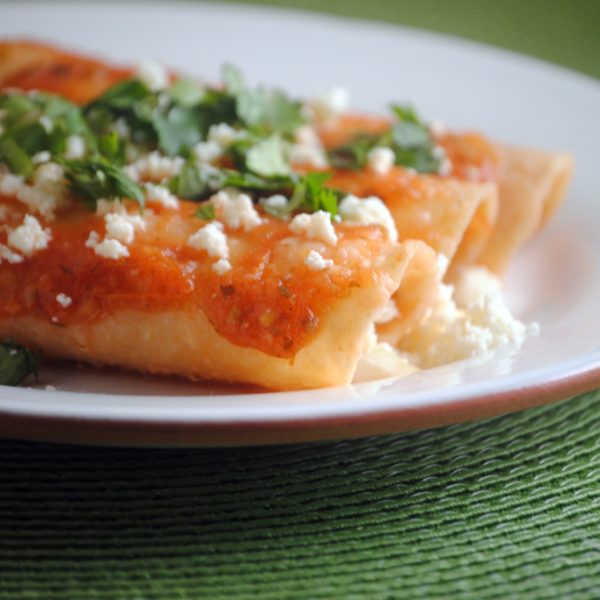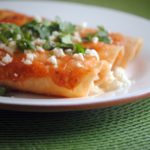 Entomatadas
Ingredients
4

large tomatoes

cut in quarters

Corn Tortillas

8

oz.

Queso Fresco

grated (or your favorite Mexican blend of cheese)

1/3

cup

finely chopped onion

Vegetable oil for frying
Instructions
Place the tomato chunks in a large saucepan; fill the saucepan with enough water to cover the tomatoes. Cook over medium heat until the tomatoes are soft. Let cool slightly.

Puree the tomato chunks, along with 1 cup of the water they were cooked in, until smooth.

Pour the tomato puree into the same saucepan. (Discard the cooking liquid before you do.) Season the tomato salsa with salt and simmer over low heat until heated thoroughly.

While the tomato salsa is simmering, heat about 1/2 cup of vegetable oil in a medium skillet until very hot. Fry the corn tortillas, one at a time, in the hot oil for about 30 seconds on each side.

Dip the tortillas in the tomato salsa, then transfer to a plate.

Top each tortilla with 2 to 3 tablespoons of grated Queso Fresco and a little (or a lot of) chopped onion. Fold the tortilla in half as you would for a taco and transfer to a serving platter.

To serve, ladle a little more of the tomato salsa over the entomatadas and garnish with more Queso Fresco.
Find Leslie's original recipe here: http://www.lacocinadeleslie.com/2010/05/entomatadas.html