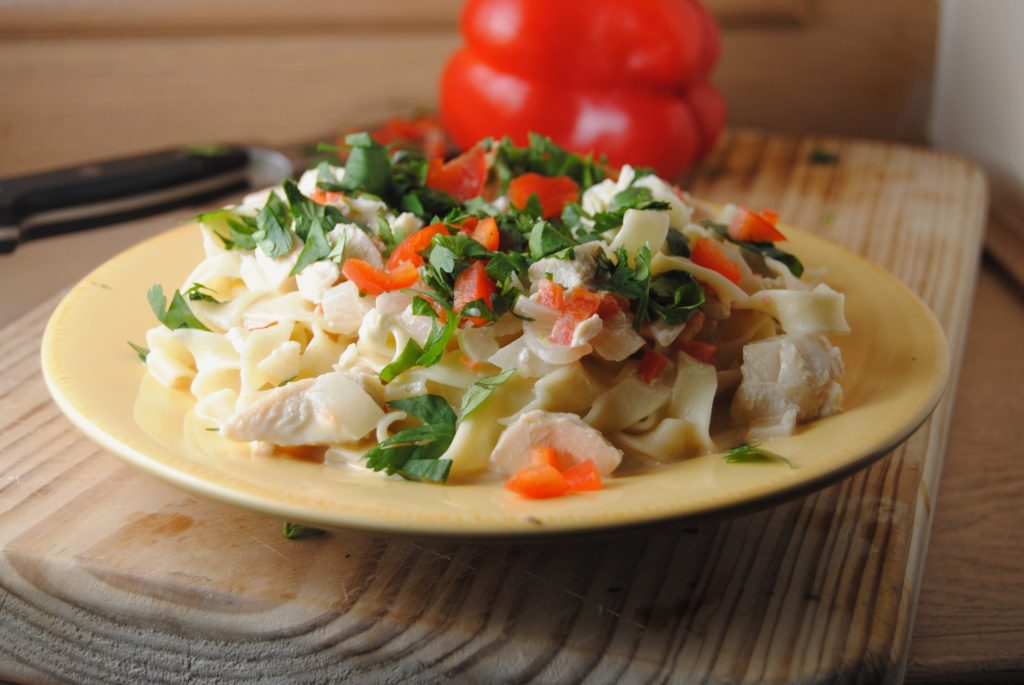 Giveaway details below. Giveaway has Ended thanks for your comments!
I make alot of margaritas. I'm sure by now you have noticed.
Last night as I attempted to make room in a very cluttered pantry for two new bottles I picked up over the weekend. I spotted a bottle in the far  left corner, silently hiding. As if. I totally knew it was there. Really, I was saving the bottle for this exact night when I would debut my shiny new pasta maker.
Tequila with pasta?
Oh yes dear pasta loving friends did you think vodka was the only choice?
Tequila Cream Sauce.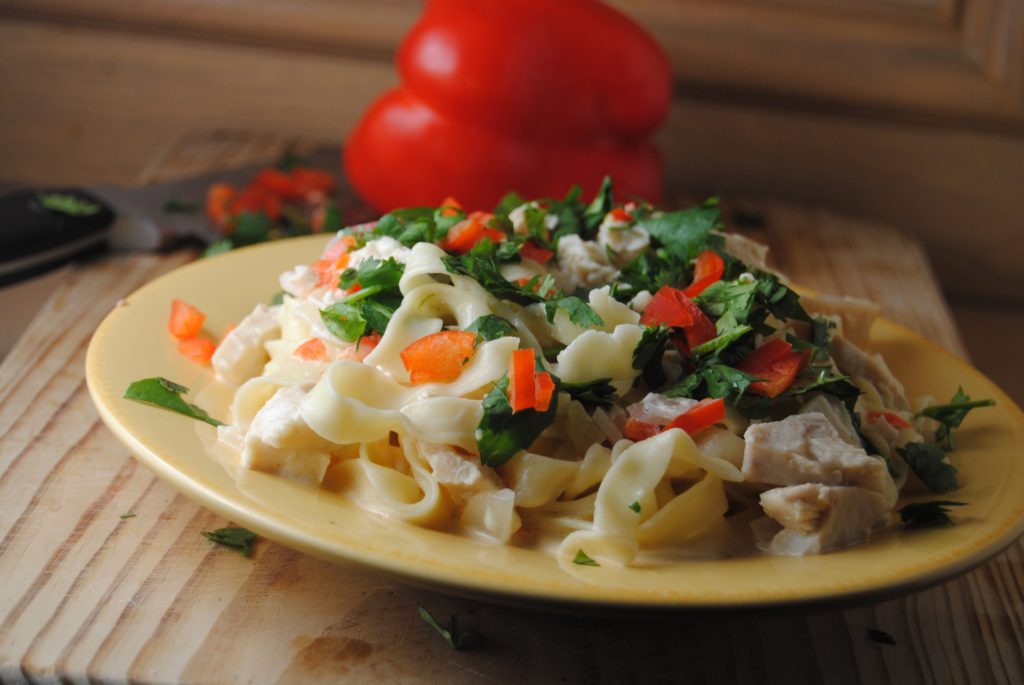 Salad dressing, fajitas and even cherries have been laced with my beloved Tequila why not throw pasta into the mix. I have to admit at first I  was a little hesitant on how homemade fresh pasta would stand up to tequila,but the thought of tequila simmered with cream was too dreamy of a combination not to try.
The pasta blew me away. I have heard many times that the taste of fresh pasta is like no other and folks it's true. I have purchased fresh pasta from specialty stores, but really it fails in comparison.
The sauce hands down made my week and it's only Wednesday.
Gotta love tequila.
GIVEAWAY DETAILS…Giveaway has Ended!!
I was lucky to be visited by the FairyHobmother who loving gifted me with a appliance of my choice. She was also kind enough to offer to grant one of my readers a wish. Please tell me dear readers if the Fairy Hobmother offered you a wish what kitchen appliance would you request?
Please leave your comment for a chance to be visited by the Fairy Hobmother.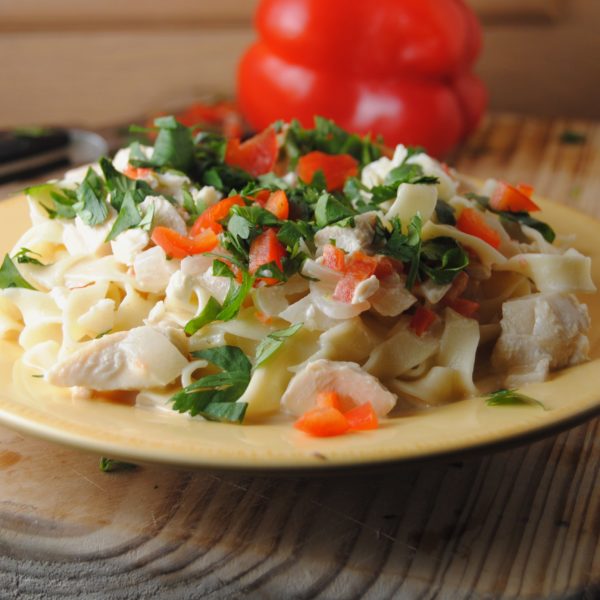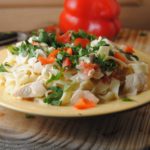 Tequila Cream Sauce
Ingredients
3

tbsp

olive oil

1

tbsp

butter

1

yellow onion

thinly sliced

1

red bell pepper

diced

½

lb

cooked chicken breasts

diced , optional

1

cup

tequila

1

cup

to 1 1/2 cups heavy cream

1

tsp

lime zest

2 - 4

tbsp

lime juice

1

tsp

cumin

1/2

cup

cotija cheese

1

tsp

cumin

cilantro for garnish

salt and freshly ground pepper

1

pound

pasta
Instructions
Cook pasta according to pkg directions or if using fresh pasta cook according to recipe.

Over medium heat in a large saucepan or dutch oven add olive oil and butter.

When butter has melted add onion and bell pepper. Cook for about 3 minutes until soft.

Add garlic. Cook additional minute.

Carefully add tequila and cook until reduce by half.

About 5 minutes.

Add cream, zest, lime juice, cumin and cheese and stir to combine.

Taste, season with salt and pepper.

If sauce becomes thick add additional cream, serve over pasta, chicken and garnish with cilantro.