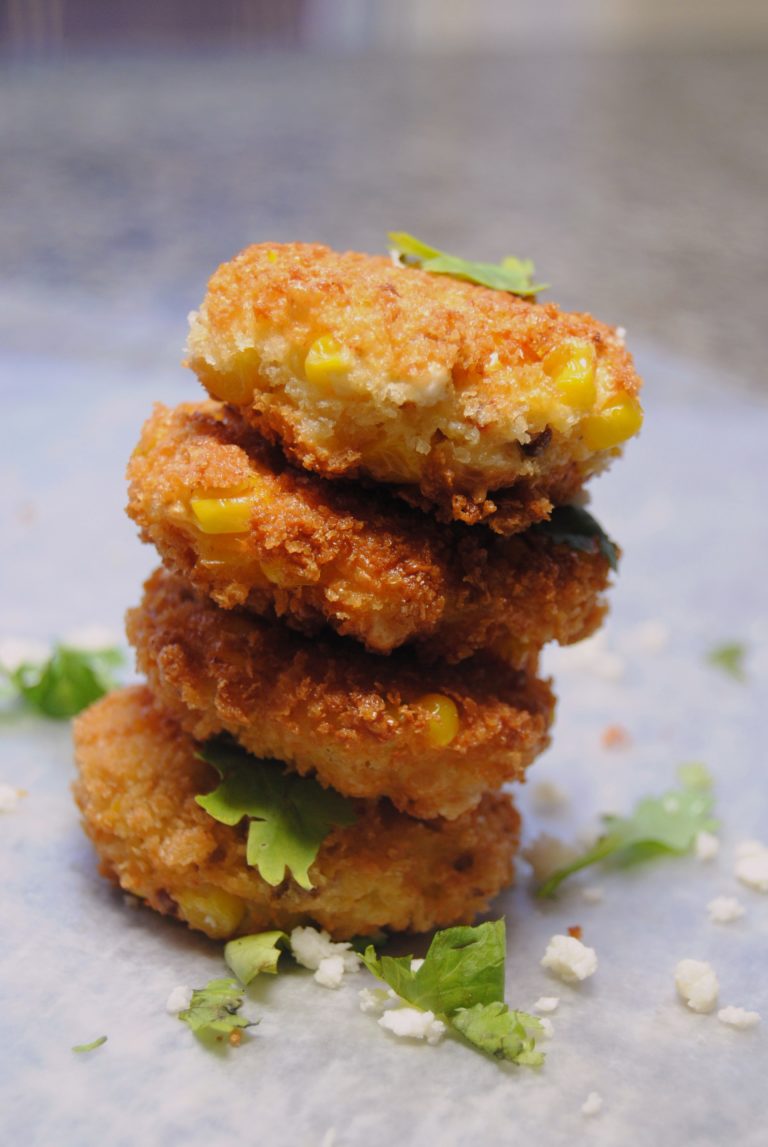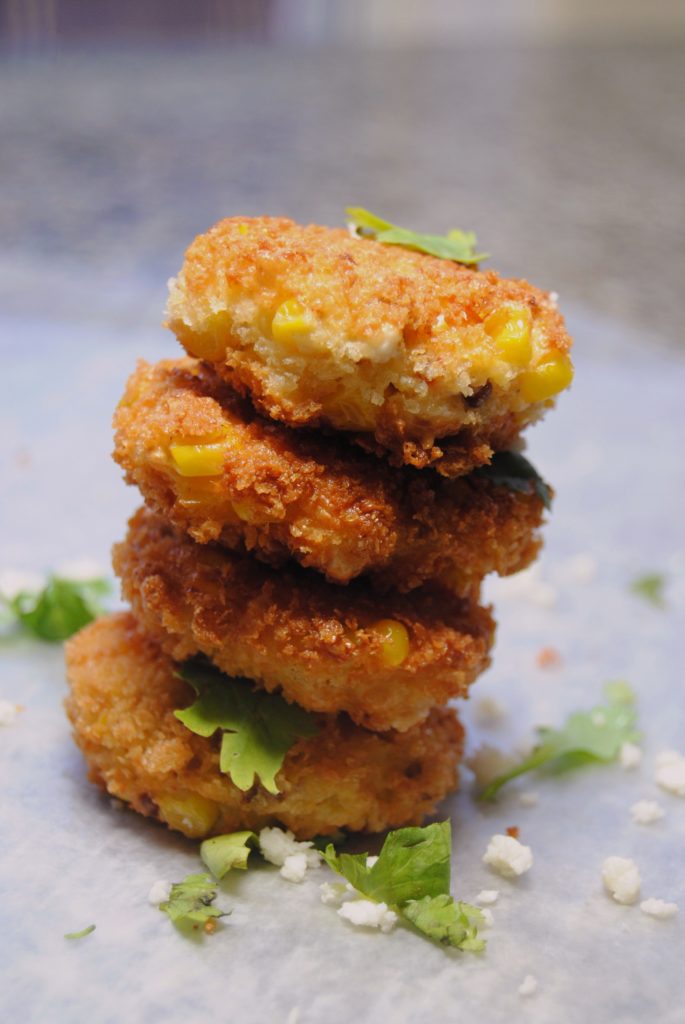 Corn Corn Corn 
I would love to say that the anticipation of working in the kitchen was the inspiration for this post, but that would be a complete lie.  Three ears sat on my counter when I realized Monday afternoon that PRESEASON was here!!
Monday Night Football.  Even in pre-season this alone is a cause for celebration, but when you team plays it's go time!!  I had nothing relativity close to football food, because really what else would you eat while watching football?
So I sprinted to my kitchen and threw open my fridge, okay that's a little dramatic.  Moving on.  In my fridge I found queso fresco, chorizo, and two very dead celery stalks.  A pretty sad start for football food.
Luckily, my daughter pointed out the 3 ears of corn.  FRITTERS!!  So maybe fritters aren't the first idea that comes to mind when thinking of  football food.  But this girl was taught to work with what ya got and boy did it work!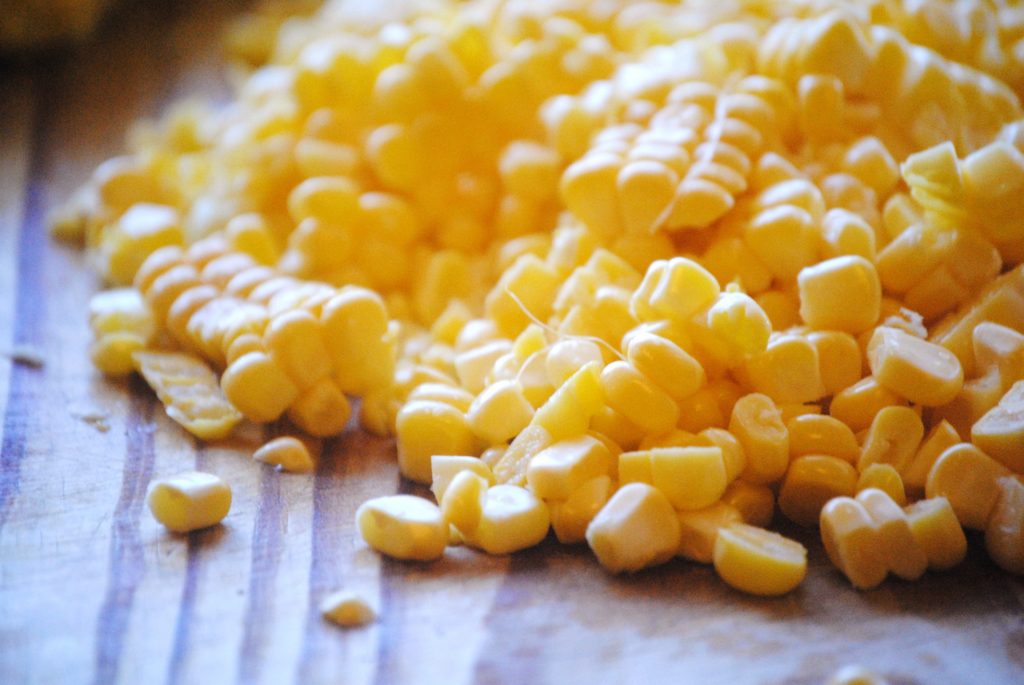 Crumbled queso fresco added to chorizo and fresh corn are coated in panko and pan fried until golden brown.  Serve warm with a spicy salsita or with tiny dollops of sour cream with a splash of lime juice.  Snacking on corn fritters, sipping a cold beer, hubby and football.  Now that's good time!! Enjoy!
Chorizo Corn Fritters
by Vianney Rodriguez
by Sweet Life
makes 24
2 cups fresh corn kernels (from 3 ears of corn)
10 oz queso fresco, crumbled
6 oz chorizo, cooked and allow to cool
1 cup flour
1/4 tsp baking powder
2 egg yolks, lightly beaten
3 cups panko
salt
pepper
oil for frying
In a large bowl add crumbled queso fresco, egg yolks ans stir to combine.  Add cooled chorizo, corn, flour and baking powder.  Mix all ingredients until well incorporated.
Heat a large, heavy skillet over high heat and add 1/2 inch of oil.  Using a spoon or measuring spoon scoop mixture by 1 tablespoon into panko.
Coat completely, then pat into 1/2 thick oval.  Fry until golden brown and place on paper towels to drain.