Welcome to the third week of the H-E-B–ConAgra Back to School Meal Maker Challenge.
The Back to School Meal Maker Challenge os where 7 Texas bloggers offer quick and easy time meal solutions.  Each meal will have less than 10 ingredients, take less than 45 minutes to make and feed a family of four.
Each week there will be a featured ingredient where each blogger will incorporate into their recipe.  This week we work with Egg Beaters  Who doesn't love eggs for breakfast, lunch or dinner?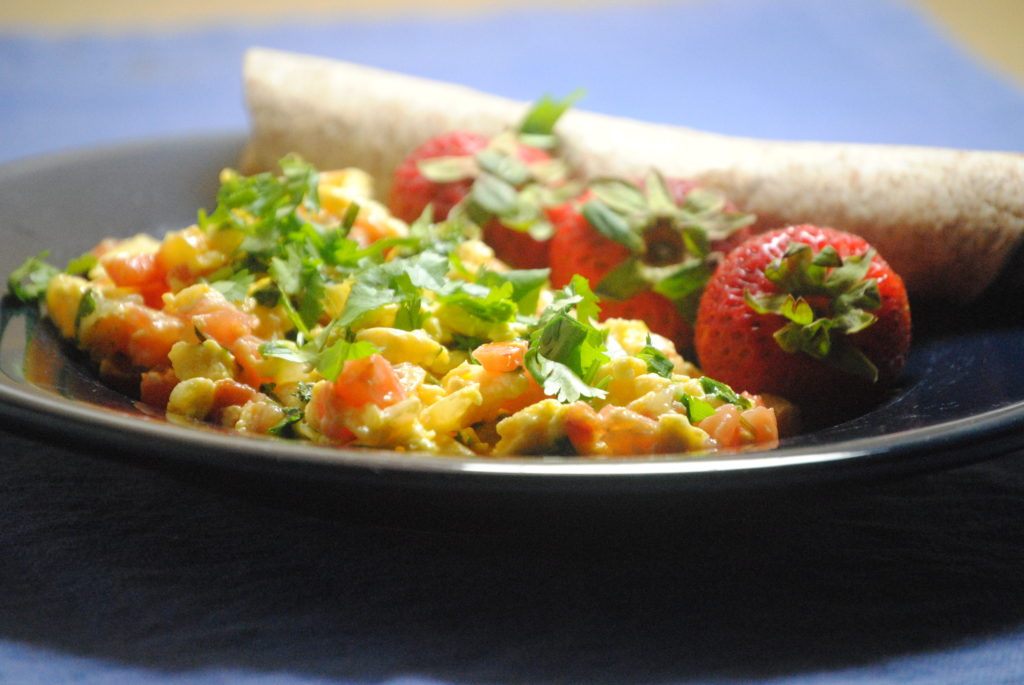 Really what more is there to say, eggs are one of the easiest ingridients to rely on for any meal of the day.   Eggs blend beautifully with any fresh vegetable, spice, protein and are family friendly.
Here is my go-to family favorite Mexican Style Eggs, with out the spicy kick of jalapeno for the kiddos. Enjoy!
Mexican Style Eggs
serves 4
1 1/2 cups egg beaters
1/2 onion diced
1 tomato diced
1/2 cup cilantro
1 jalapeno (optional), diced
2 tbsp olive oil
salt
pepper
In a large nonstick pan over medium high heat add olive oil.
Add onions and cook until translucent, about 5 minutes.
Add tomatoes and cook for another minute. If using jalapeno add.
Add your egg beaters, salt and pepper. Cook until eggs are slightly set and add cilantro.
Stir to combine and remove from heat.
Serve with tortillas
Loved this why not check out my first and second week meal maker challenge meal…
~~~~~~~~~~~~~~~~~~~~~~~~~~~~~~~~~
Have I shared? Each week you my readers are given the chance to vote for the blogger with the best recipes.  The two bloggers with the most votes will battle it out live, Iron Chef style  at HEB San Antonio with Celebrity Chef George Duran as host!
Pretty cool!!  I hope you enjoy my recipes and support me in this fun challenge!! Remember you can vote once a day up until August 28, 2011 (don't worry I'll remind you from time to time,smile)
Click on my beautiful mug to vote or click on any of these links…H-E-B or Meal Maker Challenge   Abrazos!!

Combo Loco Deal~At your local H-E-B store buy Egg Beaters (15-160z) and get H-E-B Muesli (13.5oz) for free with in store coupon.
*Sweet Life Disclosure:  I was invited,compensated and received promotional items for my time to participate and create quick and easy meal solutions for  HEB  ConAgra Back-to-School Meal Maker Challenge. 
 The opinions expressed in Sweet Life are my own.