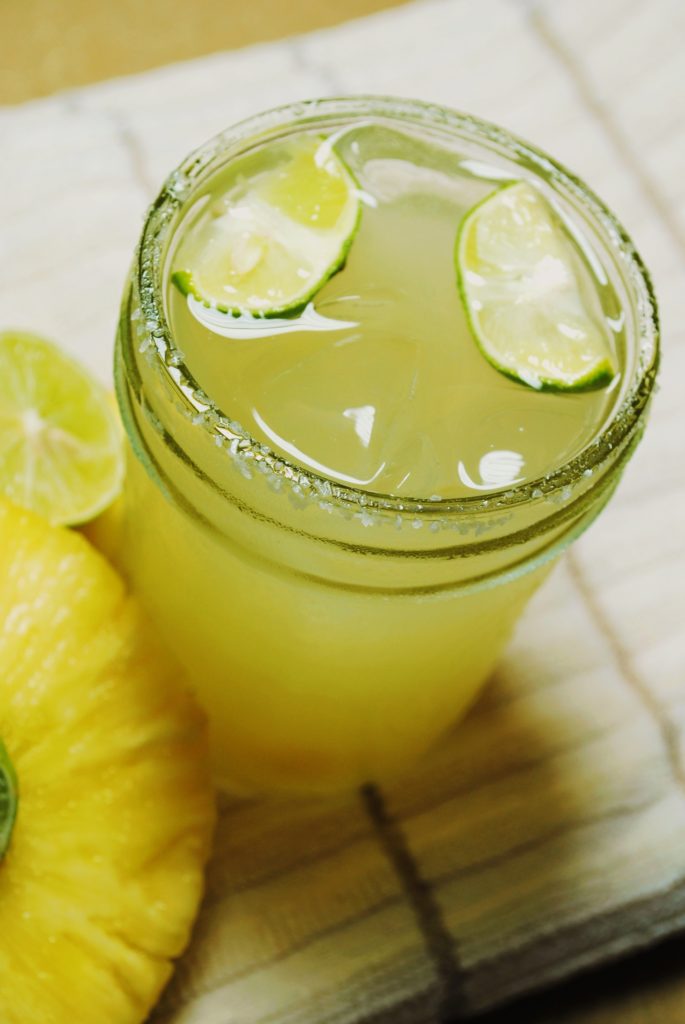 Happy Friday!!
Pineapple Margarita
I have wanted to learn to can and took the opportunity to purchase jars in various sizes for Summer Fest.   Since that recipe I haven't canned , but I have used the jars.
For margaritas.  It's an addiction what can I say?
In late May I posted a margarita recipe for pineapple/cucumber which was adapted from my favorite agua fresca.  This week I craved a crisp pineapple flavor dotted with a speck of lime.
Tequila Blanco is ideal for summer margaritas.  A Blanco has a clean taste giving your fresh fruit juice center stage.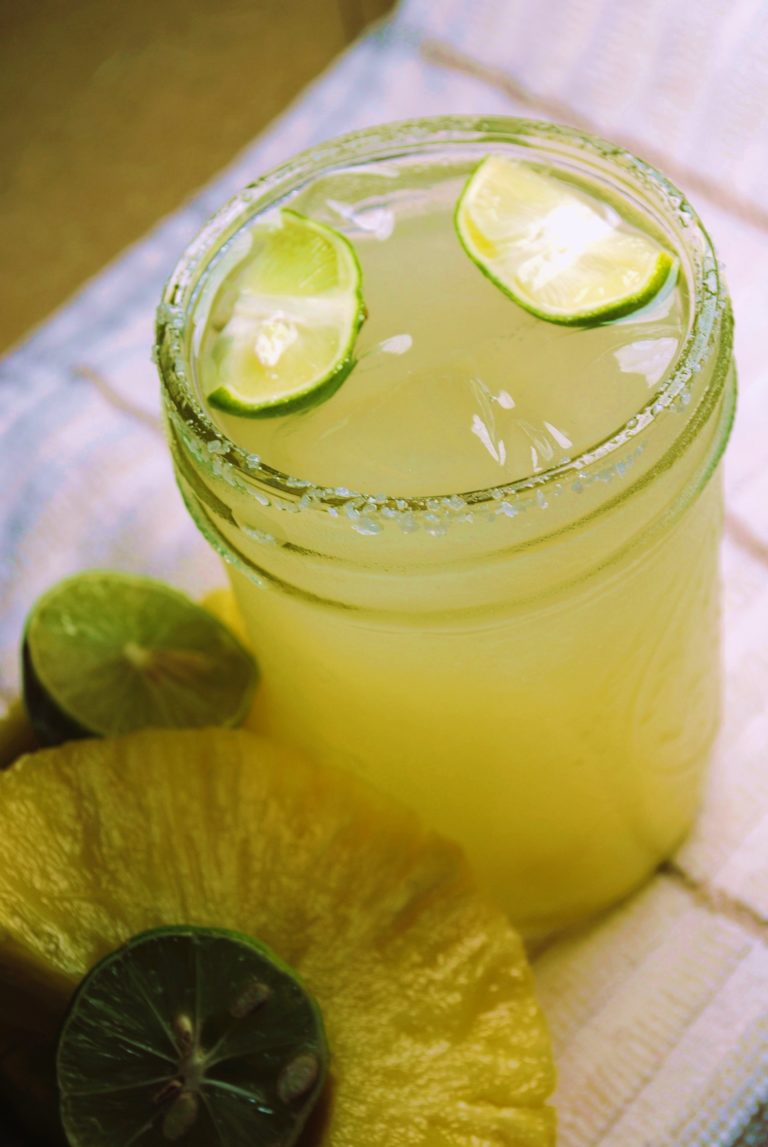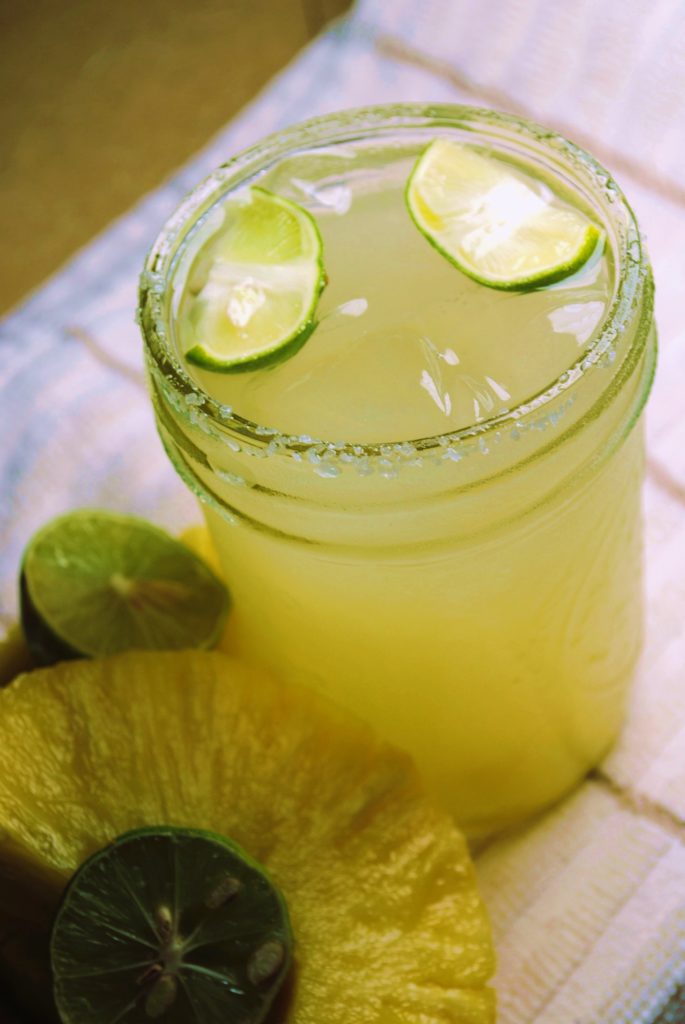 Fresh pineapple juice is preferred for this margarita.  I know I continue to stress the use of fresh juice, but it really makes all the difference.  In choosing a fresh pineapple look for brightly colored, deep green leaves.
Avoid any with bruises, soft spots or mold.   Choose a pineapple with some weight for it's size.  I have found pre cut pineapple at my local grocery store.  This can save you time without the hassle of coring the pineapple yourself.
Pineapple Margarita
by Sweet Life
by Vianney Rodriguez
makes 4 margaritas
salt
lime wedges
1 cup tequila
1 cup pineapple  juice
1/3 cup fresh lime juice
1/2 cup Cointreau
ice cubes
On a small plate spread salt.  With lime wedges moisten rim of 6 ounce glasses.  Dip glasses into salt.   Place glasses into freezer to chill.
In a pitcher combine tequila, pineapple juice, lime juice and Cointreau.  Remove glasses from freezer and serve margarita mixture over ice. Garnish with lime slices.
Crave more Margaritas, I know I do..why not try these…
Margarita Mania