Chorreadas, a pancake from Costa Rica is a corn-based pancake that can be made either sweet or savory. Chorreadas are made from blending corn, sugar, flour, and eggs. The batter is lightly fried in butter until golden. Chorreadas are served warm with sour cream.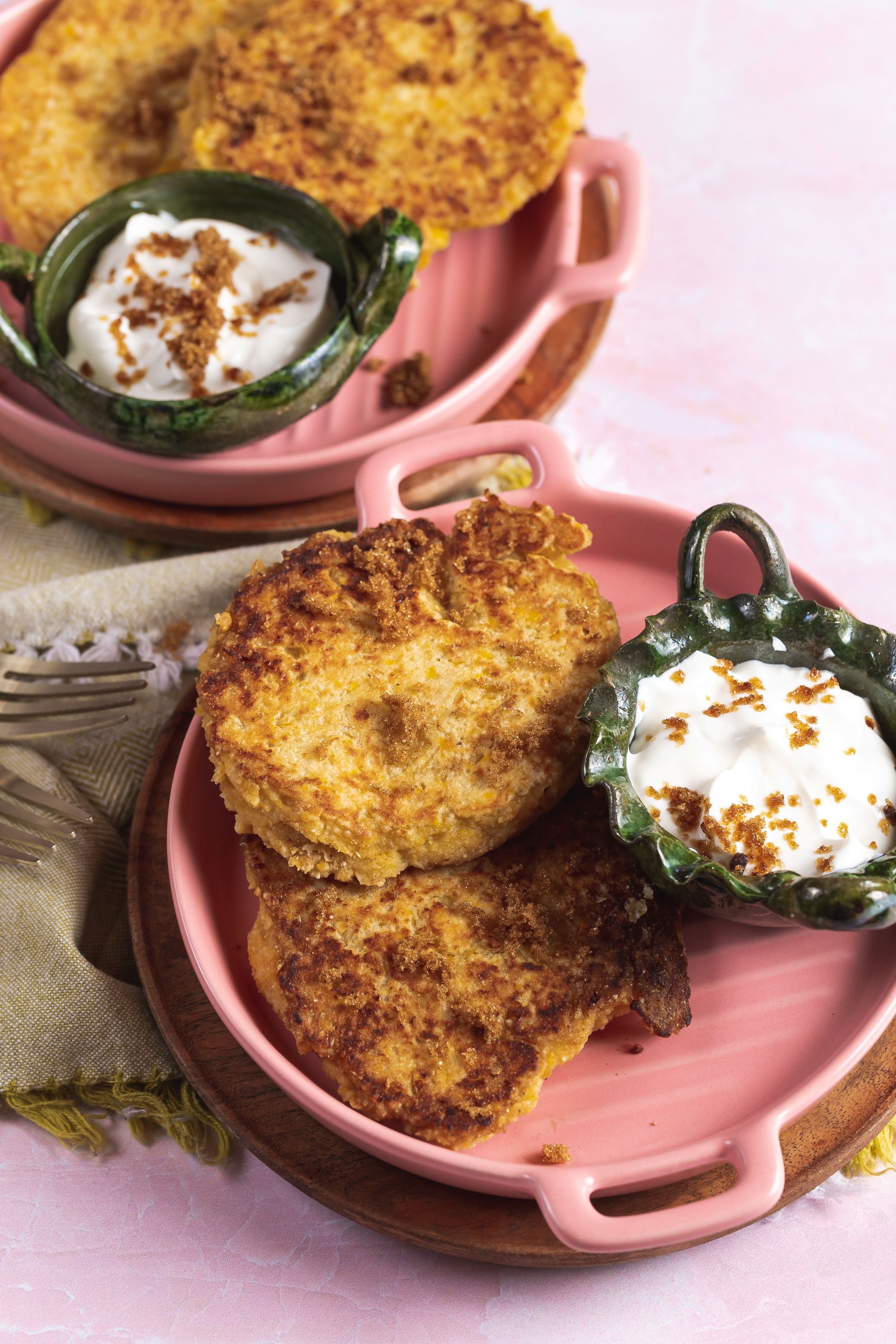 A sweet corn-based pancake that hails from Costa Rica may be my new favorite breakfast. Lightly sweetened with sugar that males the corn flavor pop are lightly fried in butter then served sprinkled with brown sugar and sour cream make for one dreamy breakfast or brunch.
Chorreadas from Costa Rica are traditional pancakes made from corn that can be prepared both as sweet or savory versions.
Today I am sharing a sweet version of chorreadas sweetened by Imperial Sugar.
Find the complete recipe here for Chorreadas.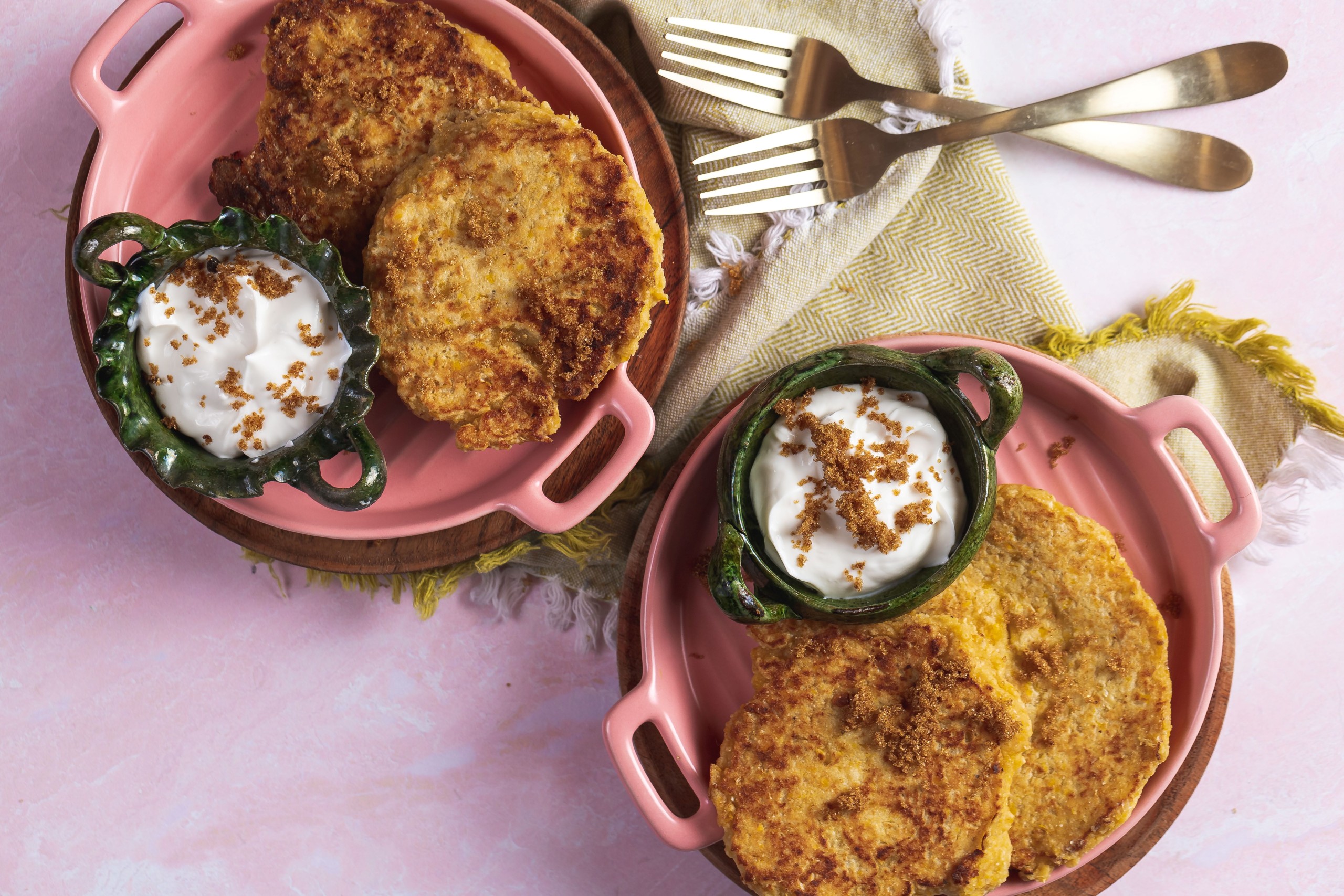 This recipe was created as part of my partnership with Imperial Sugar. You can find the recipe here.
While you're there, be sure to follow my profile for my latest recipes with Imperial Sugar – there is so much yumminess coming your way!
Fun recipes also made in collaboration with Imperial Sugar –
Peach Tres Leches Cake, all the peaches!
Blackberry Coconut Tamales, sweet tamales.