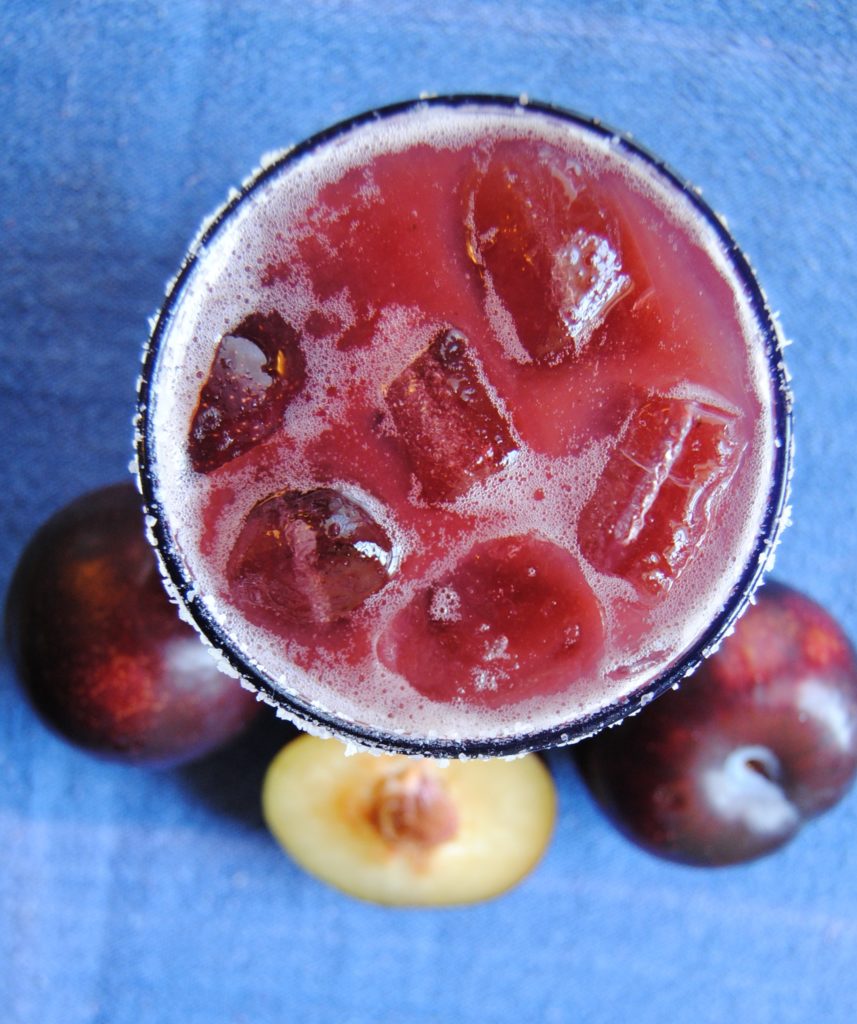 Peaches.  Plums.  Pears.
These are my 7yr old's request each time I announce that mommy is heading to the grocery store.  She's a doll, but I can never seem to shimmy enough plums from her to make a margarita.
She dices plum into her oatmeal, drizzles them with honey alongside a thick slice of cheese and even suggests that plum juice would make a great salad dressing, she was spot on, amazing.
A spontaneous trip to the park with hubby finally gave me the freedom to steal a few plums.  Fresh plum juice, tequila and lime.   Enjoy!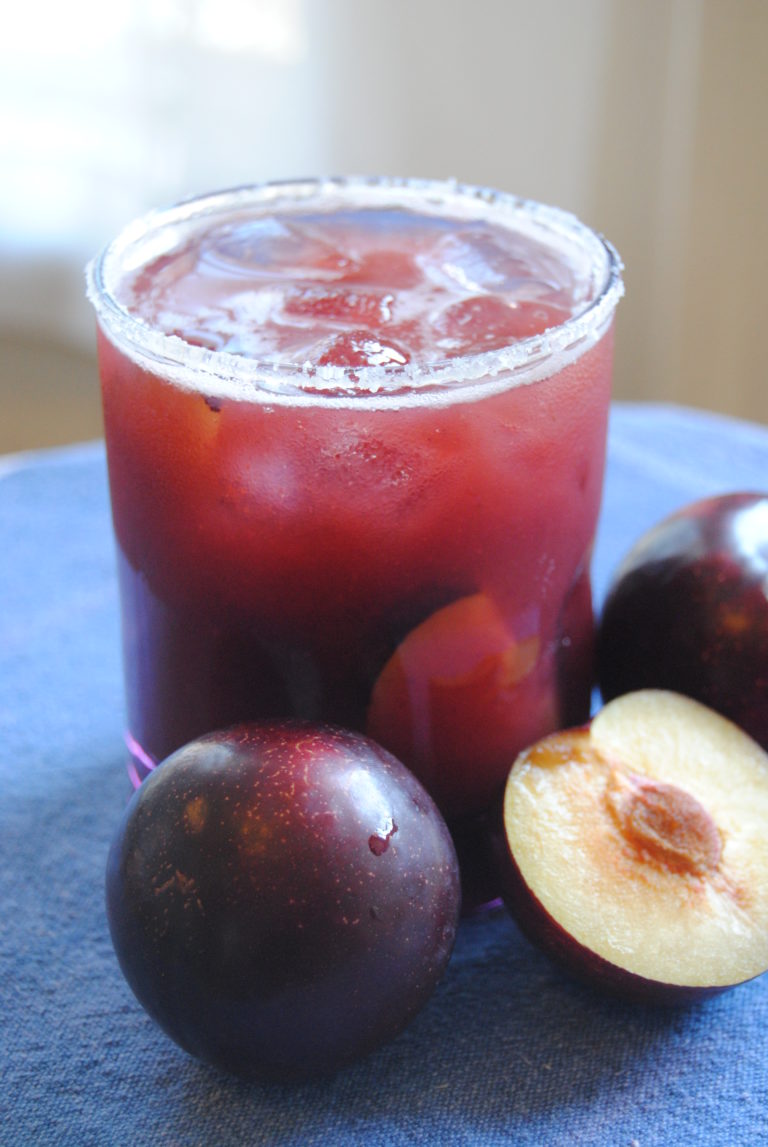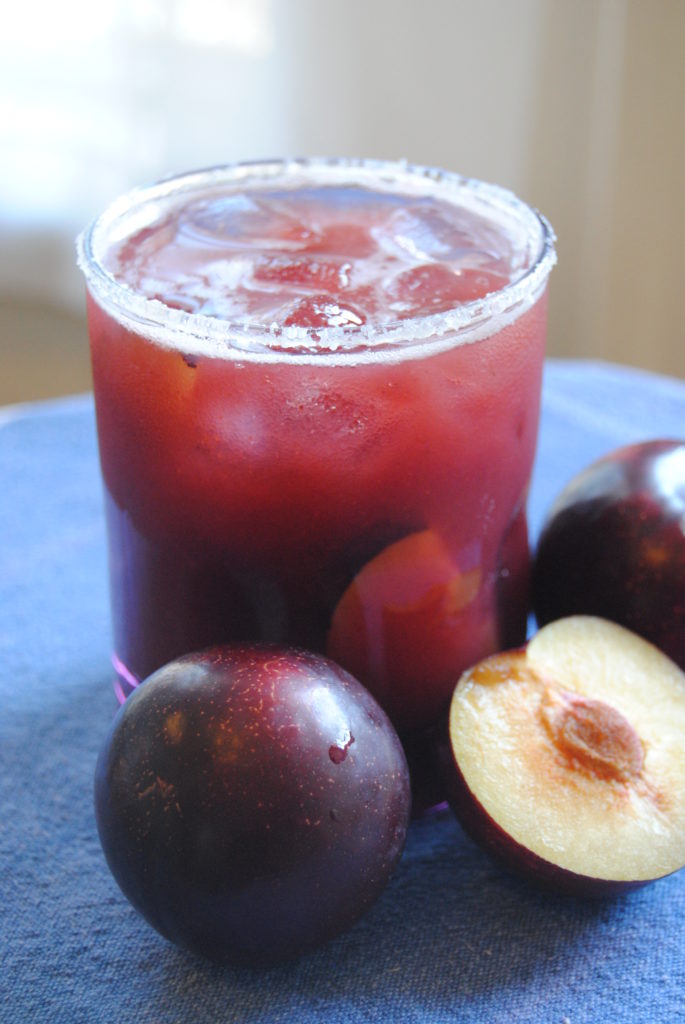 Plum Margarita
by Sweet Life
by Vianney Rodriguez
makes 4 margaritas
salt
lime wedges
1 cup tequila
1 cup fresh plum juice, strain from any small bits of skin
1/3 cup fresh lime juice
1/2 cup Cointreau
ice cubes
On a small plate spread salt.
With lime wedges moisten rim of 6 ounce glasses.
Dip glasses into salt.
Place glasses into freezer to chill.
In a pitcher combine tequila, fresh plum juice, lime juice and Cointreau.
Remove glasses from freezer and serve margarita mixture over ice.
Garnish with lime slices.
Love Margaritas? I know I do.  Here's more great margarita recipes!
Margarita Mania