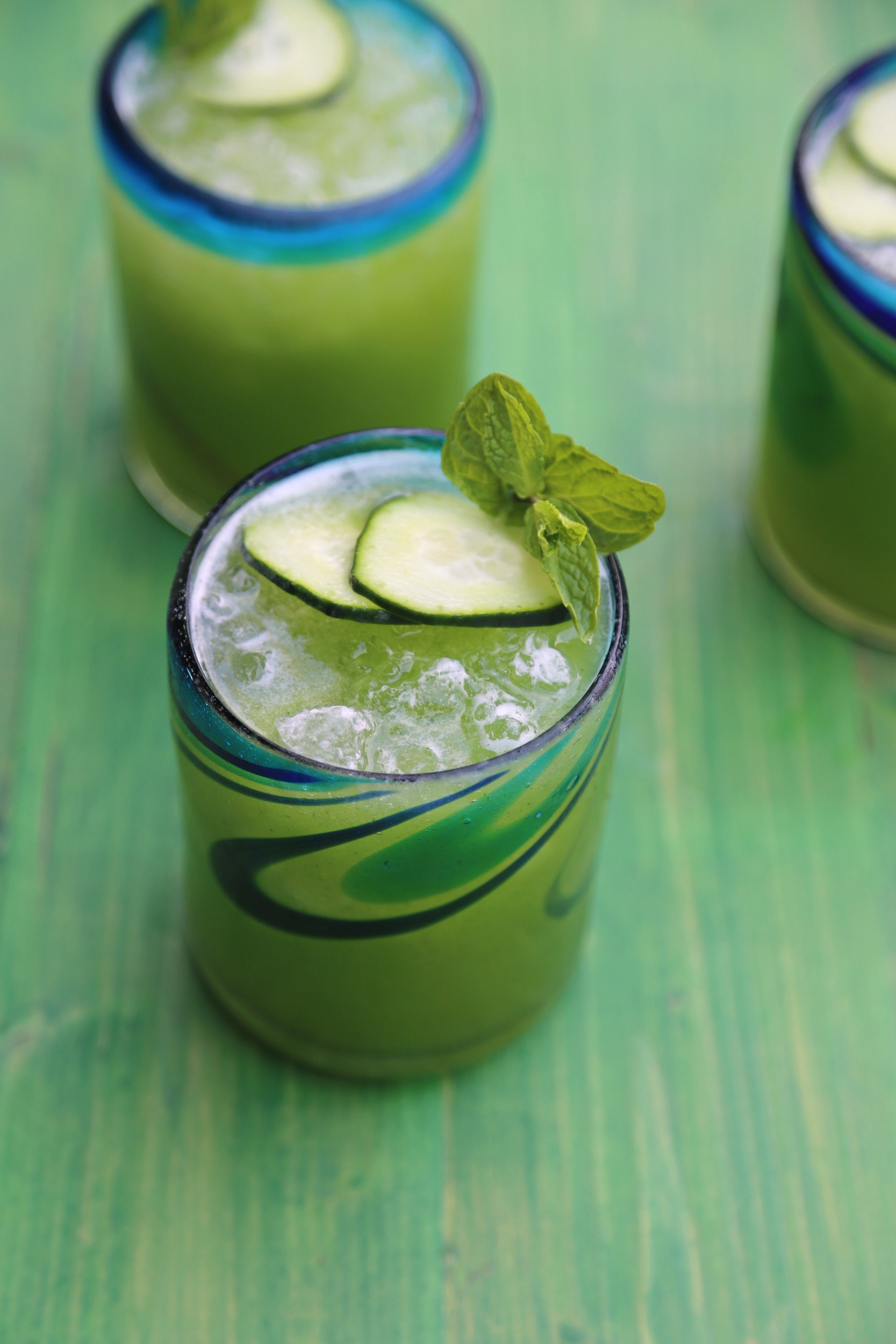 Refreshing Cucumber Melon Agua Fresca
My little sister is the ultimate-supermom. Every week she is volunteering, organizing or baking sweet treats for the school that both of her daughters attend. She meticulously plans ahead for each holiday or school function and begins prep for every event weeks in advance.
I find it all very exhilarating to watch the planning, prepping, and details that go into every function. She often calls to ask me about a particular recipe that I've featured here on Sweet Life, and my opinion on what to serve alongside a dish, or if I have any ideas on what would make the perfect teacher treat for St. Patrick's Day.
I suggested that she take a few pitchers of aguas frescas for the teachers. A tall glass of agua fresca would be a welcome treat after a long day of teaching. My little sis wanted a recipe for an agua fresca that reflects St. Patrick's' day, so I suggested she use honeydew melon, cucumber and mint to color the cool drinks in a delicious shade of green.
The results? Aaaamazing – crisp, refreshing, with a hint of mint. Look at that color!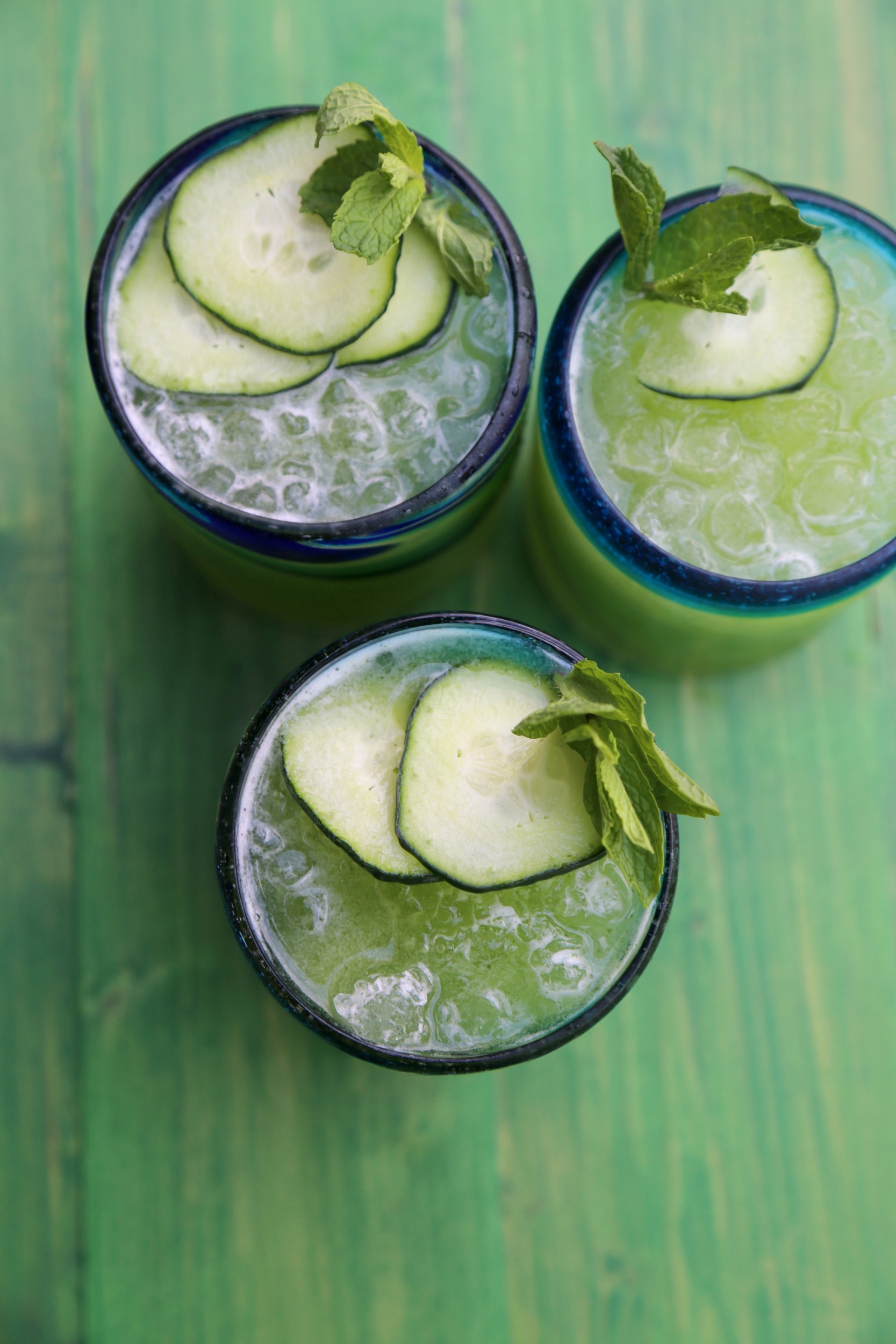 What are aguas frescas?
Aguas frescas (fresh waters) are light-bodied drinks made from fresh fruits, vegetables, herbs and grains. They're often sold out of large glass or plastic jugs, called Vitroleros, in taquerias or by street vendors in Mexico.
Aguas frescas are both refreshing and addicting.
I love to see them lined up side by side. The vibrant colors make me happy and remind me of the summers we spent in Mexico with my abuelita. Now, I make them all year using fresh and vegetables in season – grapefruit, pineapple, hibiscus, carrot, strawberry, watermelon and chayote.

Make Fresh Aguas Frescas at Home
There are pre-made mixes for aguas frescas, which can be found in local supermarkets, but I don't recommend them. They are often overly sweet and lack the authentic fruit flavor that accompanies homemade aguas frescas. Sometimes, they can also have a chalky or grainy texture that isn't pleasant.
Instead, you can easily learn to make your own aguas frescas at home and sweeten them naturally by adding a touch of agave or honey. Aguas frescas only require a blender and a strainer, so they're super easy to make yourself or with the whole family.
Simply add diced fruit or vegetables to a blender, mix with water and sugar, then strain to remove any pulp. Serve in a tall glass, over ice, and you're done!
Aguas frescas are the perfect easy drink for entertaining, amazing for children's birthday parties, and a must-have treat for summer!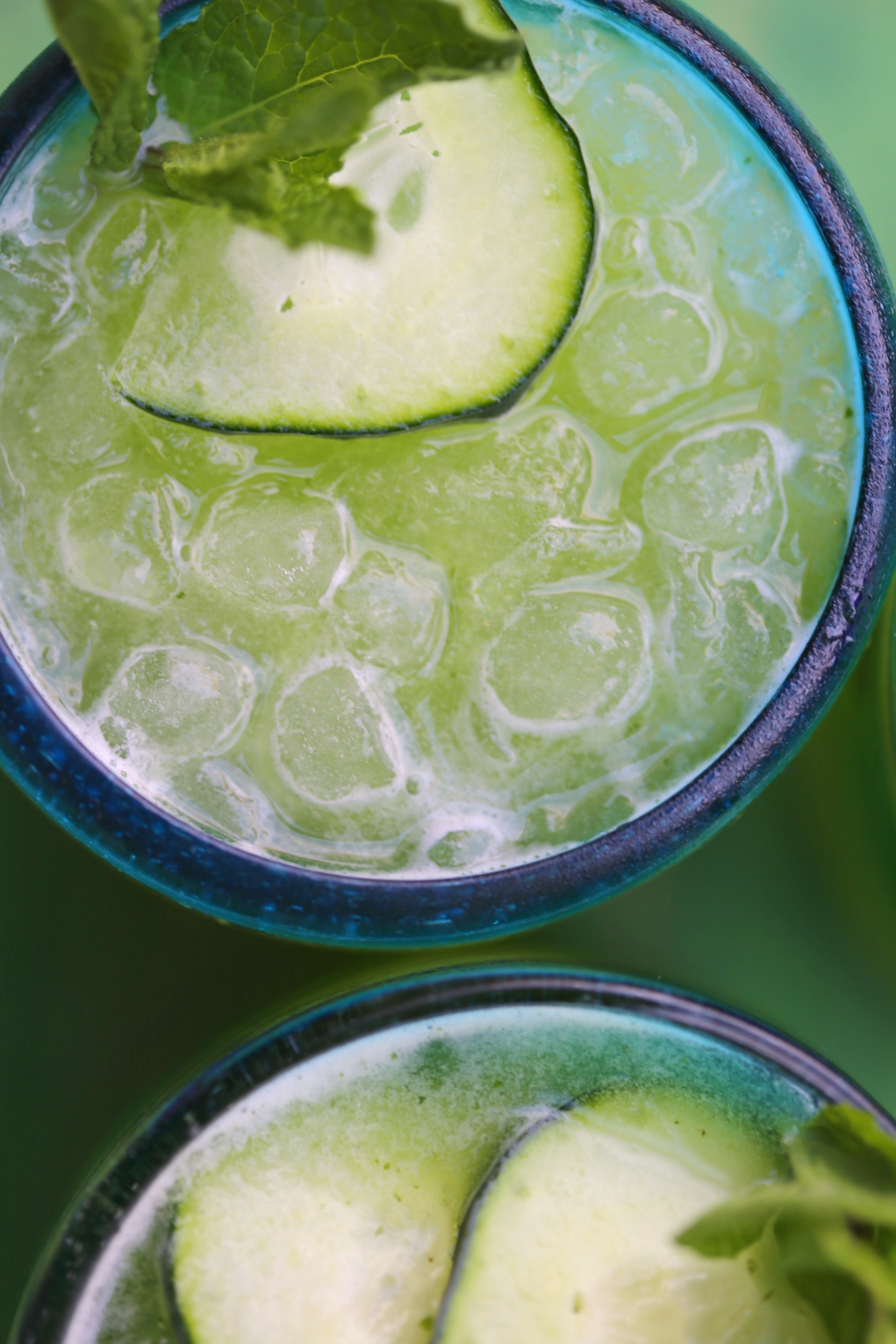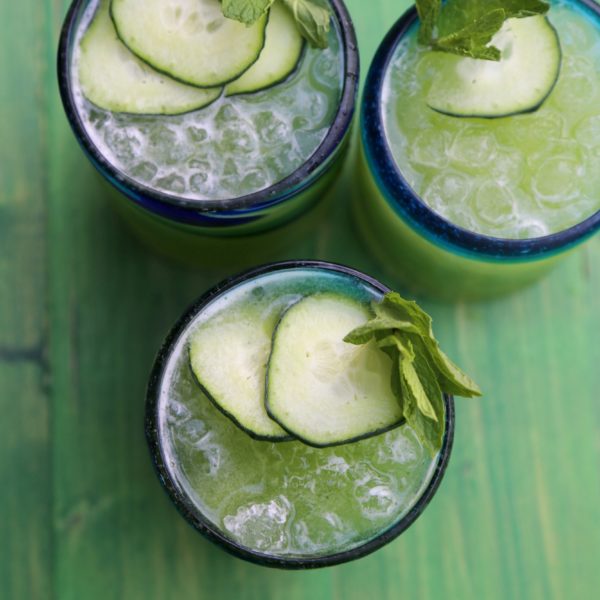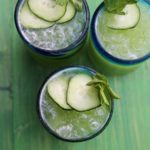 Cucumber Melon Agua Fresca
Ingredients
4

cups

honeydew

peeled, seeded and diced

2

cucumbers

peeled, seeded and diced

1/4

cup

coarsely chopped fresh mint leaves

1/2

cup

sugar
Instructions
Place the honeydew, cucumber, sugar, mint and 2 cups water into a blender. (you can do this in batches)

Process until smooth, taste and adjust sweetness if desired.

Strain and serve over ice.