Sweet Life Disclosure: This is a compensated campaign in collaboration with Nabisco and Latina Bloggers Connect. Thank you for supporting the brands I collaborate with to bring you exciting new recipes.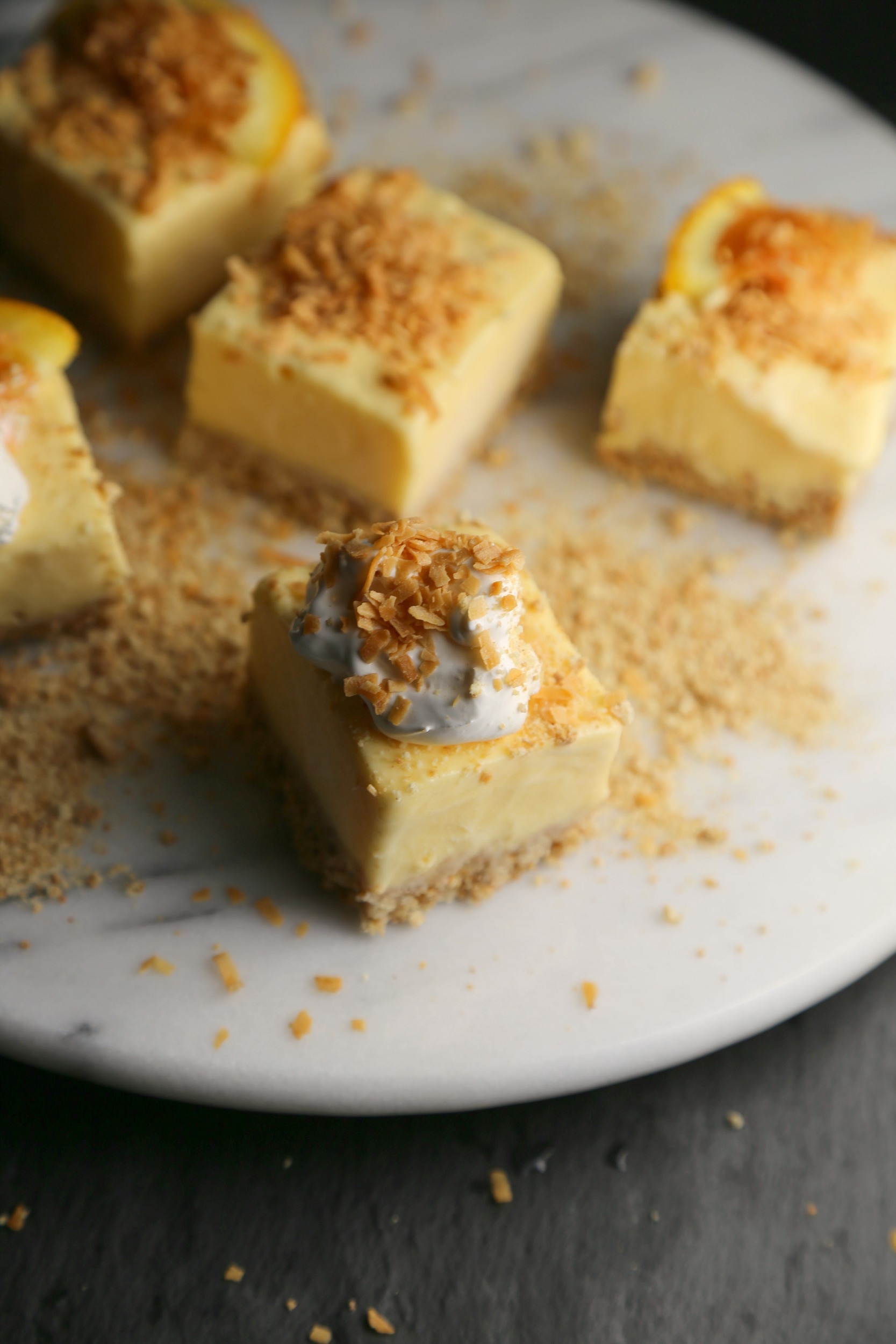 Sweet Treats: Delicious Frozen Bars
Merienda is a short break in the afternoon set aside to enjoy a snack with family and friends. This break can be taken between breakfast and lunch or between lunch and dinner. Growing up, our preferred to take merienda time after school, which was just a few hours before dinner.
All the kids would be home from school by then, and mami and papi were home from work.  So, it was the ideal time to unwind, share a snack, and talk about our day before mami headed into the kitchen to prep dinner and we were sent to do our homework.
A typical merienda snack would usually consist of sliced fruit and cheese, a warm cup of atole or a steamy cup of café for mami and papi to reenergize them for the remainder of the day. We never knew what mami had in store of us for our dally merienda, but we always looked forward to dia del niño, a Mexican celebration that mami felt strongly about sharing with us.  Every year she continued the tradition with us as we made our new life here in South Texas.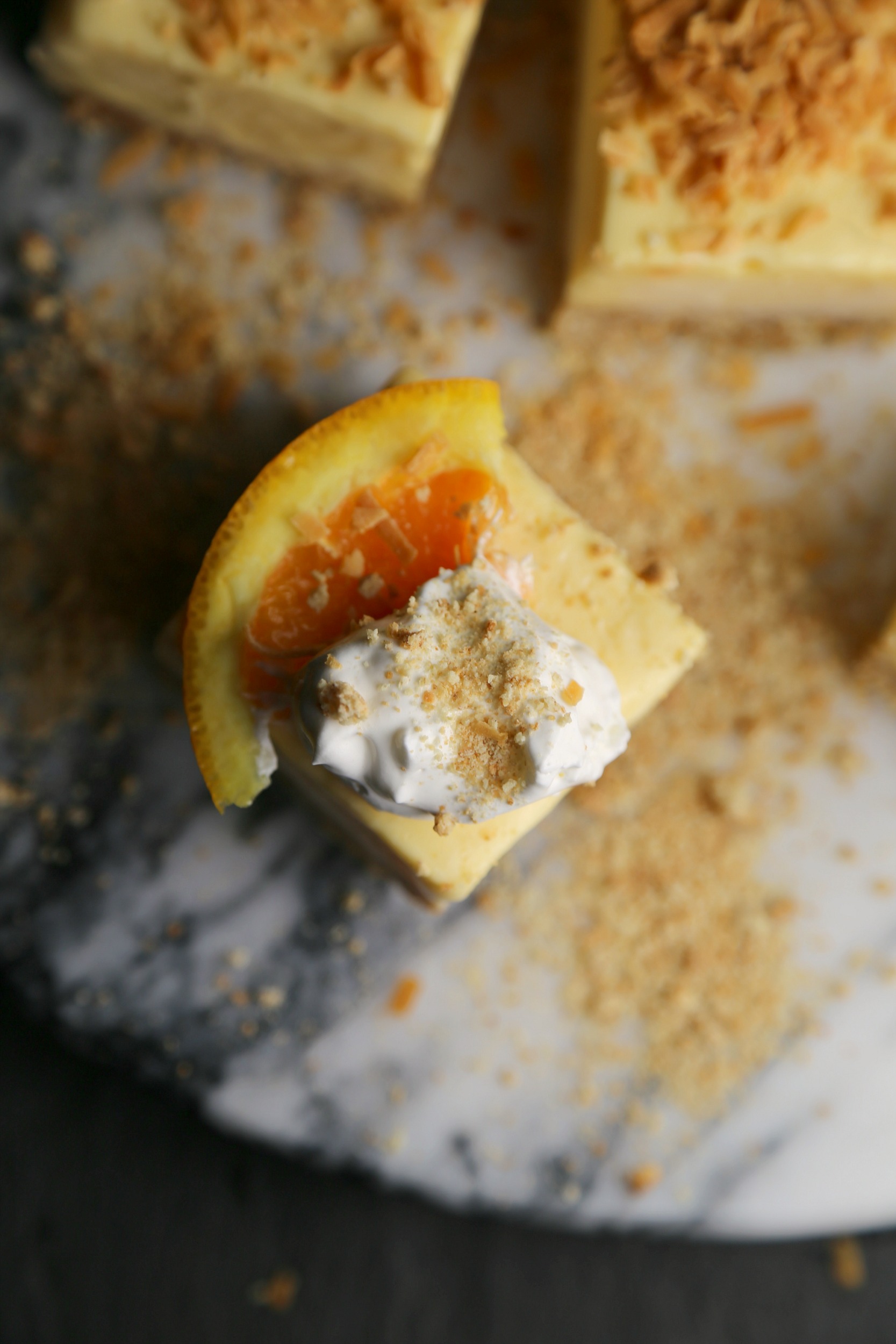 Celebrating DÍa del niño with familia
Dia del niño is a national observance in México that has been celebrated since 1925.  Schools invite parents to visit for the day to celebrate with activities, music, art and fun contest all in the spirit of recognizing the importance of children in their community.  This day is set aside to share the importance of childhood and how adults should cherish, love, and appreciate their children.
Dia del niño is also a day when time is set aside to help children who are less fortunate, by collecting clothes, toys and food in hopes of inspiring children to continue to volunteer,  and support the needy in their community as they grow.      
We always knew that on dia del niño mami would somehow bake up a special treat without us noticing. We always wondered how she found the time.  I later found out that she would rush home from work during her lunch break to make us our special treats.  Knowing that made this day feel even more special. I remember a beautiful strawberry tres leches cake, her sweet dulce de leche empanadas, and even paletas.  Every year it was something new and exciting.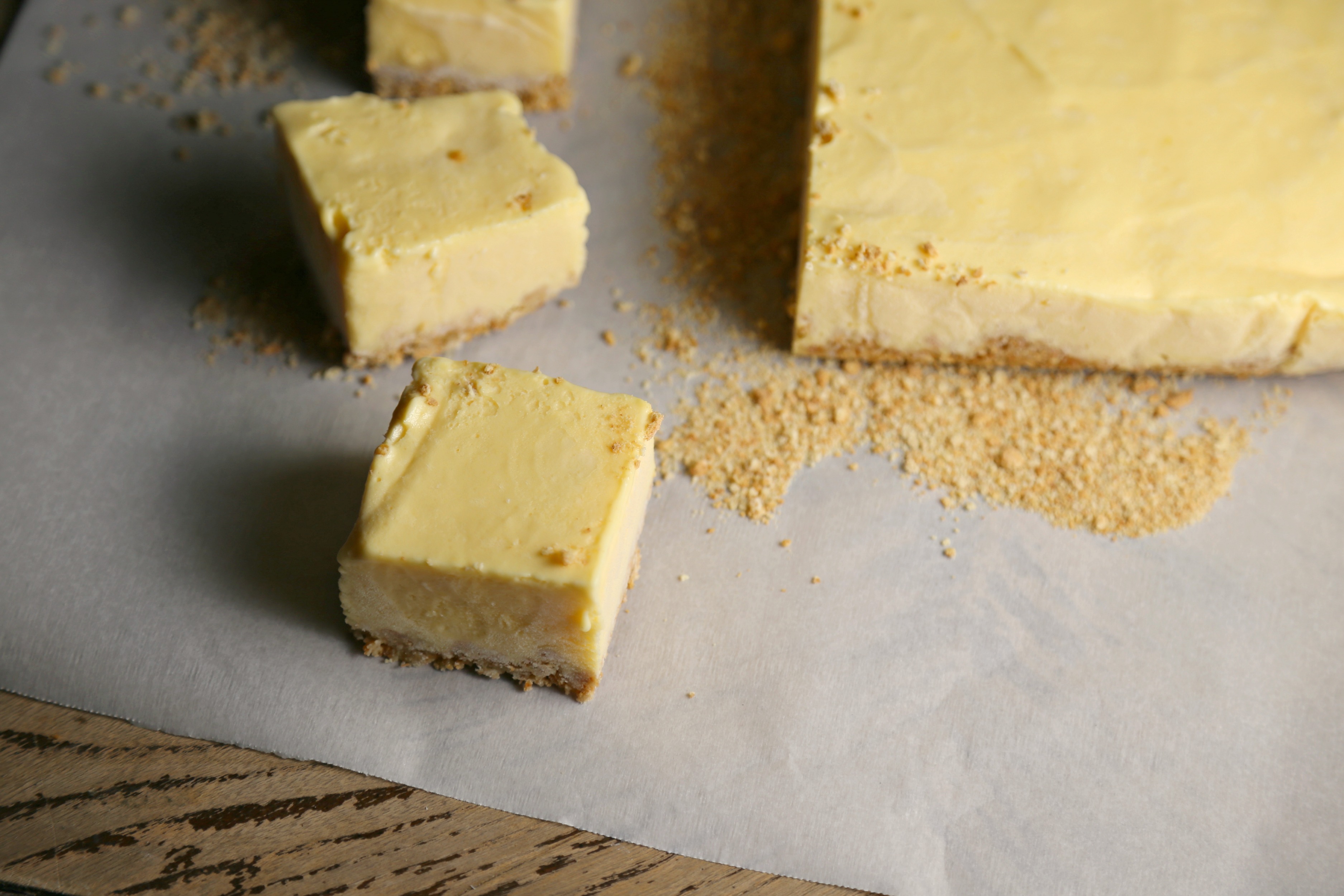 Now, with children of my own, I enjoy carrying on the traditions that my mami made such an effort to share with us. I enjoy finding special ways to shower my children with love and appreciation, all while making their lives a little extra sweet.  
Dia del niño truly captures the spirit of family, so when Nabisco asked me to share a new spin on one of their recipes to serve as a fun, merienda snack in celebration of dÍa del niño, I was quick to respond…YES!
I love that Nabsico is helping to share this wonderful tradition of merienda by providing a variety of fun and delicious Latin inspired recipes that are the perfect excuse for families to connect and celebrate sweet treats together.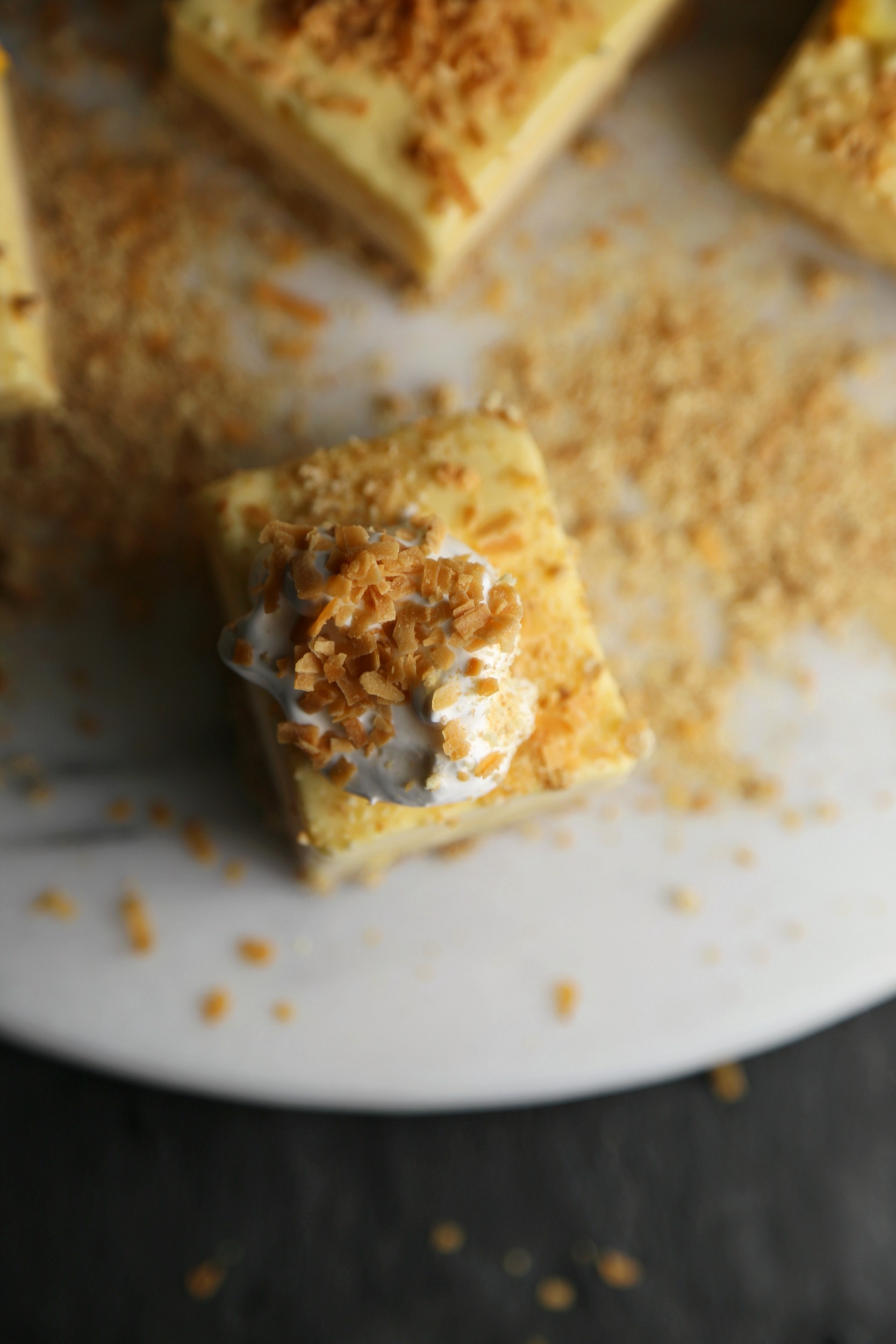 Frozen Coconut Orange Bars Recipe with Nabisco 
Today, I'm adding my own personal spin on frozen lime bars. The base of these bars are made with Honey Maid graham crackers and topped with a creamy, dreamy coconut orange filling and frozen until set.  Once frozen and sliced, they are topped with whipped cream, orange slices and toasted coconut for a delectable afternoon snack. For more delicious ideas to celebrate Dia del niño visit my pinterest board in collaboration with Nabisco to find more recipes and creative ideas.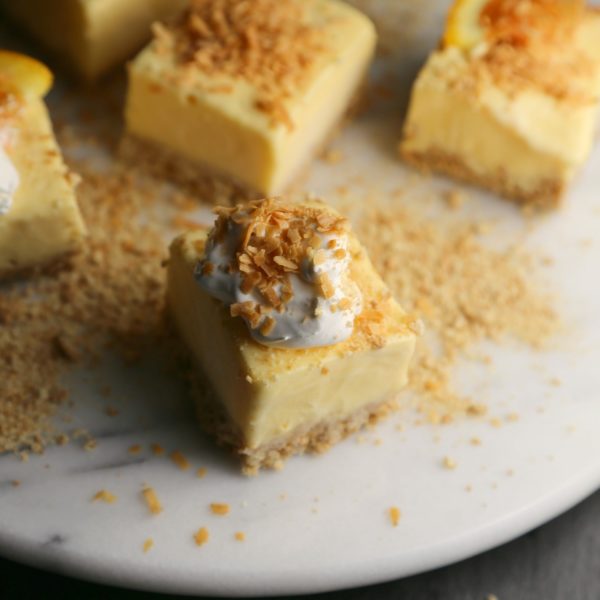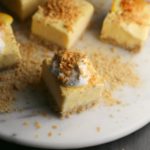 Coconut Orange Frozen Bars
Ingredients
12 HONEY MAID Low Fat Honey Grahams finely crushed
1/3 cup butter melted
4 cups frozen coconut yogurt softened
3/4 cup frozen orange concentrate thawed
3/4 tsp. orange zest divided
1/2 cup thawed frozen light whipped topping
orange slices
toasted coconut
Instructions
LINE 9-inch square pan with foil, with ends of foil extending over sides. Combine graham crumbs and butter; press onto bottom of prepared pan.

BEAT yogurt, orange concentrate and 1/2 tsp. orange zest in small bowl with mixer until blended; pour over crust.

FREEZE 4 hours.

USE foil handles to remove dessert from pan before cutting into bars. Serve topped with whipped topping, orange slices and toasted coconut.
This is a sponsored conversation written by me on behalf of Nabisco. The opinions and text are all mine.