Sweet Life Disclosure: This post was sponsored by BACARDI® Mixers through their partnership with POPSUGAR. While I was compensated by POPSUGAR to write a post about BACARDI® Mixers, all opinions are my own.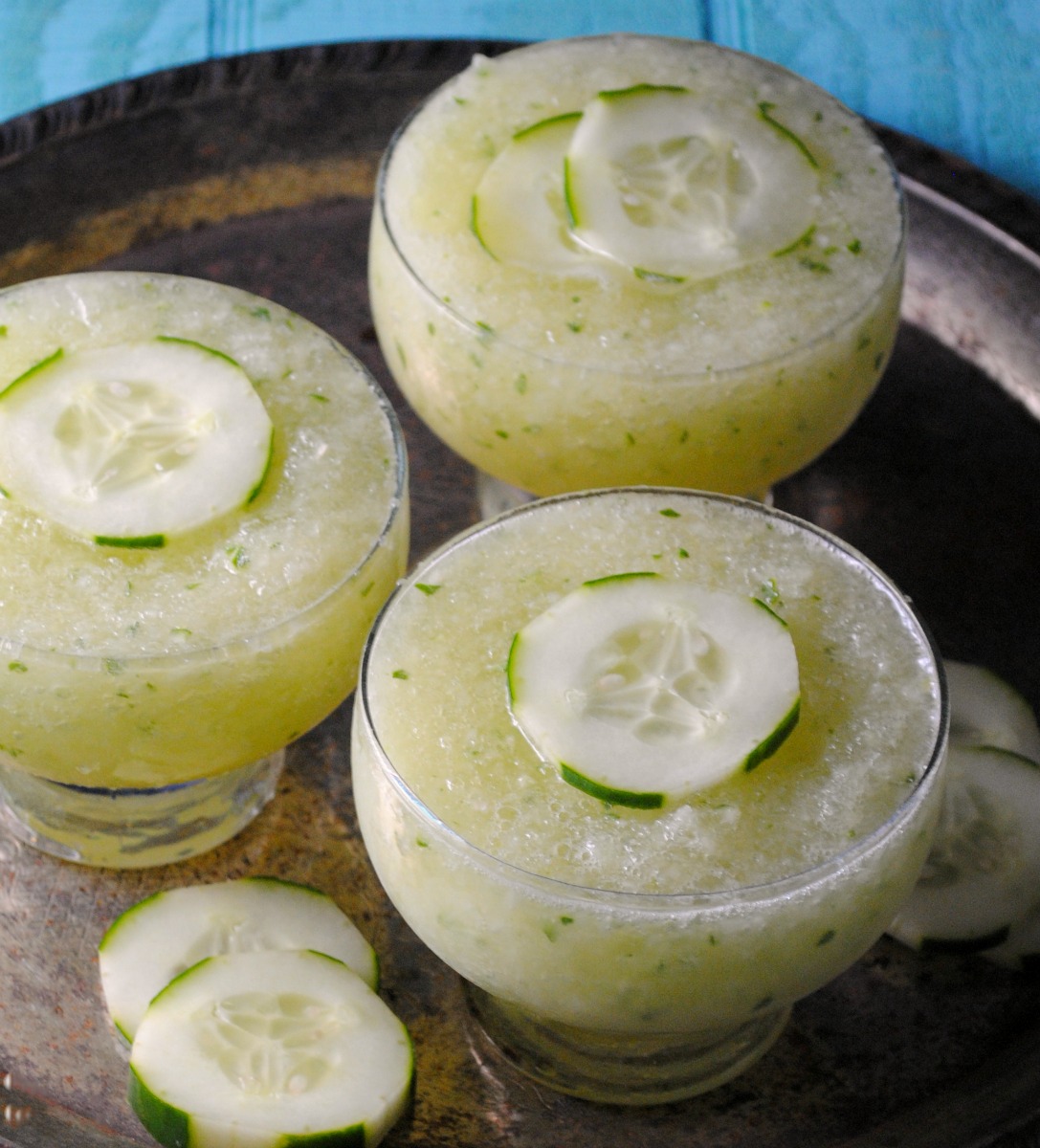 Cucumberita
Summer is in full swing in our house.  With no rush or fuss to get out the door every morning we are enjoying quiet lazy mornings along with extra cups of coffee in our pjs while we linger at the breakfast table.  The kids are happy to be free of exams at school, homework and we parents are overjoyed of less time in the car racing to and from each after school activity.  We are all excited to have less to do more and happy to have more time to spend with the family.
Fun, fun in the sun! 
The outdoor tables have been dusted off, the patio chairs have been spruced up with a new coat of paint, a slip and slide, the trampoline and all old sprinklers have been replaced with new ones. All ready for the lazy long days of Summer.
Don't think I left the adults out of the mix. I have been prepping for our Summer days by keeping my freezer stocked with BACARDI® Mixers.  Found in the frozen juice aisle these babies make my party planning a breeze. Every loves lingering outside with a crisp, cool drink in hand and the fruity flavors are just the ticket to cool us off on a steamy afternoon watching the kids play outside. Available in Margarita (my personal favorite), strawberry daiquiri and piña colada I'm all prepped and ready to whip up frothy, frozen cocktails for any guests that should pop in for a visit. BACARDI® Mixers are a snap to make and I always have BACARDI® USA rum on hand. A few seconds in the blender and we are ready to "Partytime, Anytime with BACARDI® Mixers."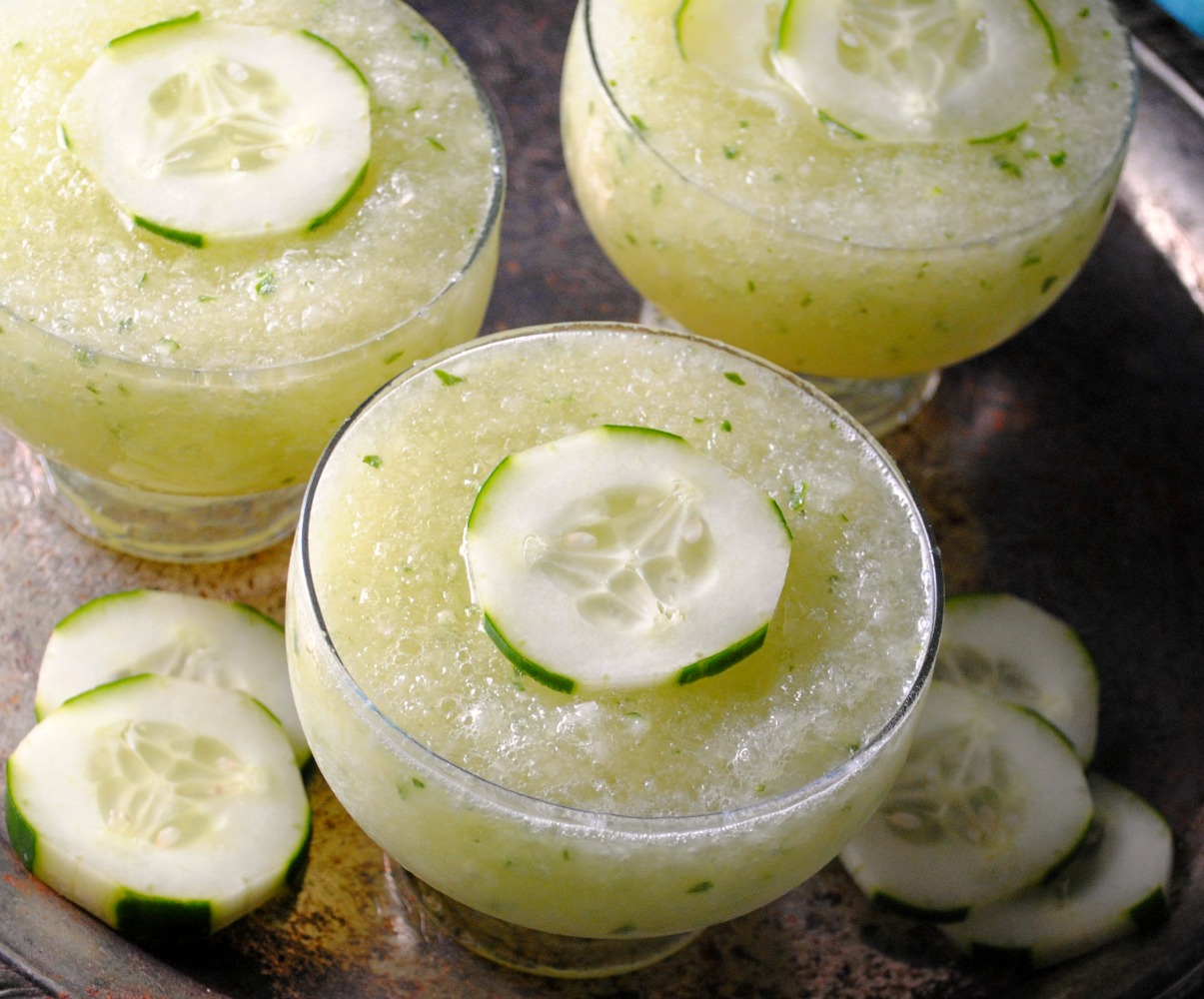 Don't these cucumberitas look amazing?  My sister is addicted to them and I personally love their tangy refreshing flavor.  Quick tip: peel, slice and freeze a few cucumbers on a baking sheet. When frozen add to a plastic bag and stash in the freezer ready for whenever you want to whip up a few Cucumberitas.
BACARDI Mixers wants you to enjoy Summer – It's Partytime, Anytime with this amazing recipe by BACARDI® Mixers.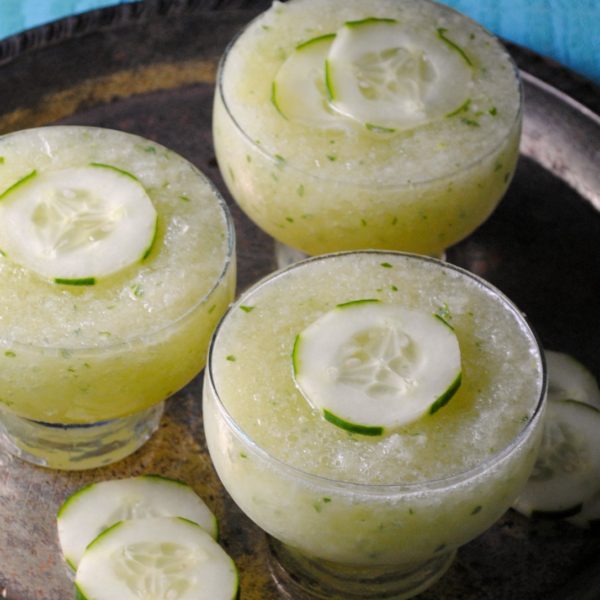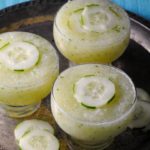 Cucumberita
Ingredients
1/2

can of frozen BACARDI® Mixers Margarita Mix

1/2

cup

of BACARDI® Superior

1/4

cup

of Orange Juice

1/2

cucumber

peeled & sliced

4

cups

of ice

Garnish with cucumber
Instructions
Preparation

Blend together BACARDI® Mixers Margarita Mix, Minute Maid® Orange Juice, BACARDI® Superior, cucumber and ice for 45 to 60 seconds or until uniform.

Pour into collins glasses, and garnish with cucumber wheels

Serves five to six people
Recipe Notes
Recipe by BACARDI® Mixers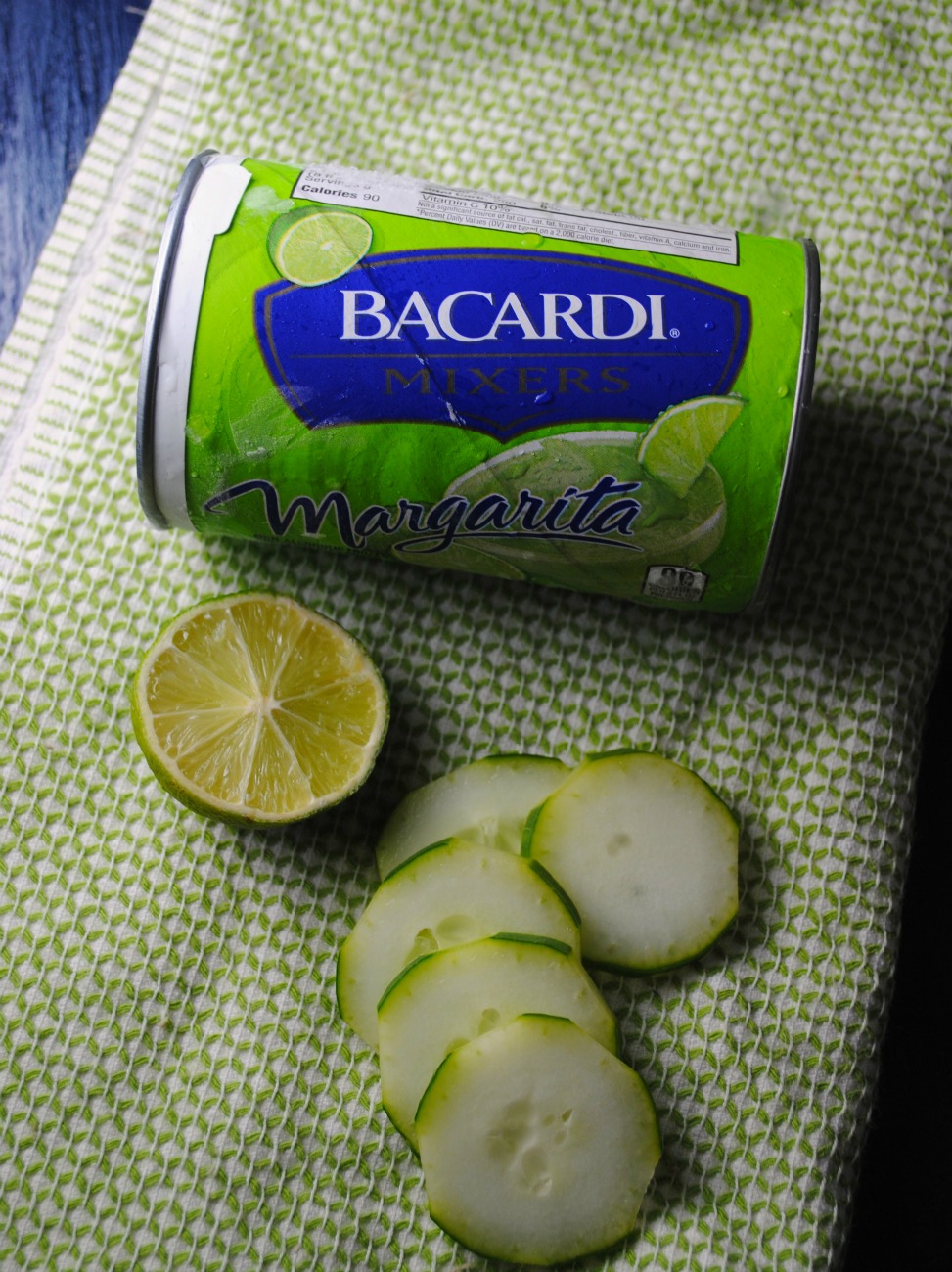 ENJOY RESPONSIBLY. ©2014 BACARDI AND THE BAT DEVICE AND ITS TRADE DRESS ARE REGISTERED TRADEMARKS OF BACARDI & COMPANY LIMITED. RUM 40% ALC. BY VOL. ©2014 THE COCA-COLA COMPANY. NON-ALCOHOLIC MIXERS.