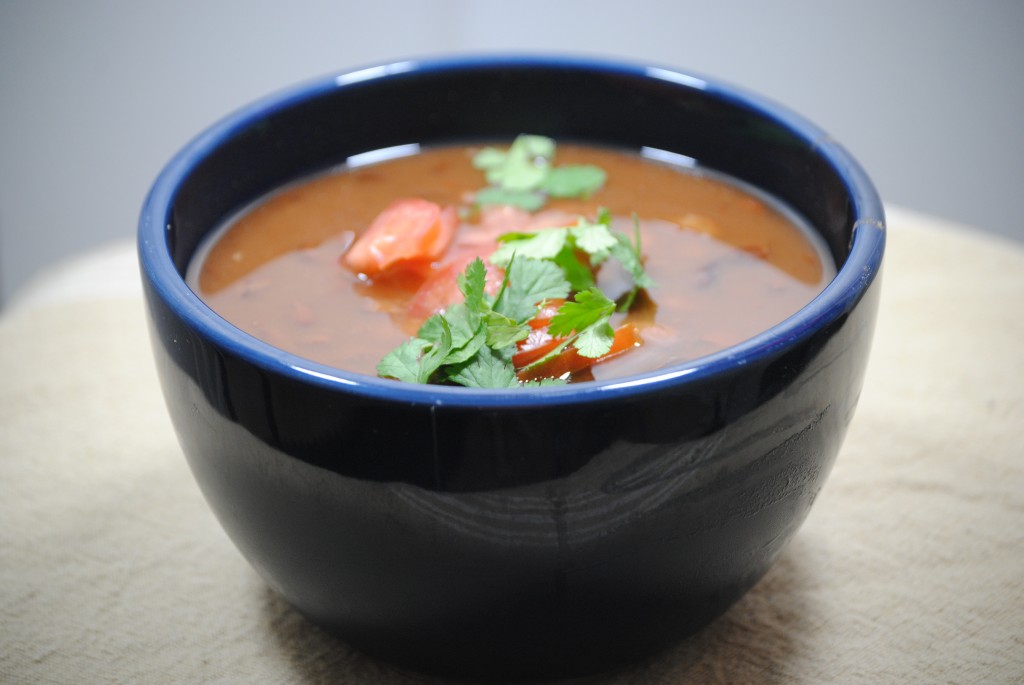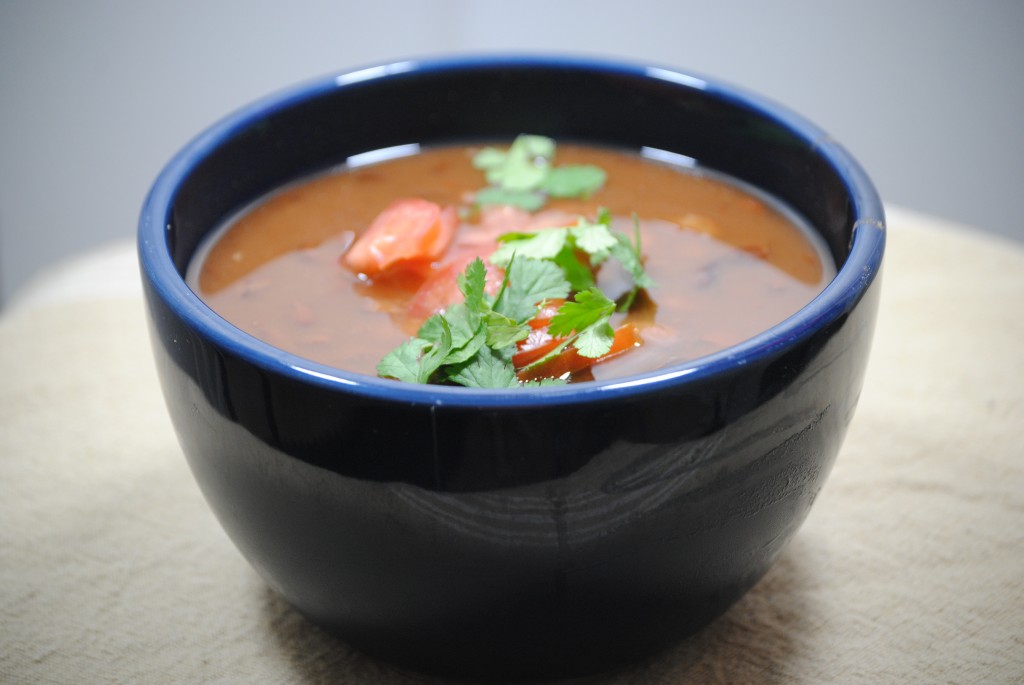 Hello loves.  How was your Vday?  I hope you all were showered with the love you deserve.  My day was glorious, I am still beaming from the immense loving affection and "sticky kisses," that were abundantly gifted throughout the day.  Today I wanted to share a recipe that I have had many requests for.  When I posted my recipe for charro beans I never expected to receive such great feedback.  I had numerous emails, tweets and comments on my "brothy beans."  Many of you know these beans as frijoles de olla.  I am pleased to share these recipe with you today.  Shall we enjoy my brothy beans?
This recipe is the base of frijoles de olla,  which can be easily adaptable to your own taste.  On days that I prefer a tomato based broth I add 2 whole tomatoes,  if I crave cilantro I add a bunch, want more garlic add it, or how about comino or oregano.  Use this base to make your taste buds happy.  These beans are perfect as a meatless meal with a garnish of cheese, a quick lunch accompanied by a piece of crusty bread for dunking or also as a base for charro beans, re fried beans or as a side to your next dish.
One tip that I would like to share with you, that was given to me by my grandmother and mother is do not add your salt until the very end of the cooking process.  Adding the salt at the beginning will only make the beans brittle and prolong the cooking time.  I have read many recipes that add the salt with the water, so is this tip true?  I don't know or really care, for I am my mother's daughter, I do as I am told.  (I personally strive to be half the cook my mom is so any tip is followed to the tee.)
In a pinch for time?  Add your beans to a crock pot and wake up to a perfect breakfast.  Please enjoy this versatile recipe from my family to yours, Sweet Life!
Frijoles De Olla  (brothy Beans)
by Sweet Life
by Vianney Rodriguez
makes about 5 cups beans with 2 cups of broth
1 pound pinto beans
2 bay leaves
4 cloves of garlic
1/2 onion
epazote (optional)
8 cups of water
1 tablespoon kosher salt
Clean beans, remove any bits or broken beans and place in bowl.  Rinse beans under cold water until water runs clear and drain.  Place in a large heavy stockpot, add water.  Add onion, bay leaves, garlic and bring to a boil.
When the beans have reached the boil stage, reduce heat ,cover and simmer for about 1  1/2 hours.  If needed add more water to your pot, you want at least 2 inches of water at all times covering your beans. This will help to
Create your broth.  At the end of 1  1/2 hours , check the texture of your beans.  They should be soft, not mushy or falling apart.  Remove the onion and add salt to taste.  Serve in large bowls and garnish with cilantro, tomatoes, crema or a sprinkle of queso fresco.
Perfect for charro beans or refried beans.  Have leftovers? Simply freeze for another meal.  Thaw in fridge overnight when ready to use.