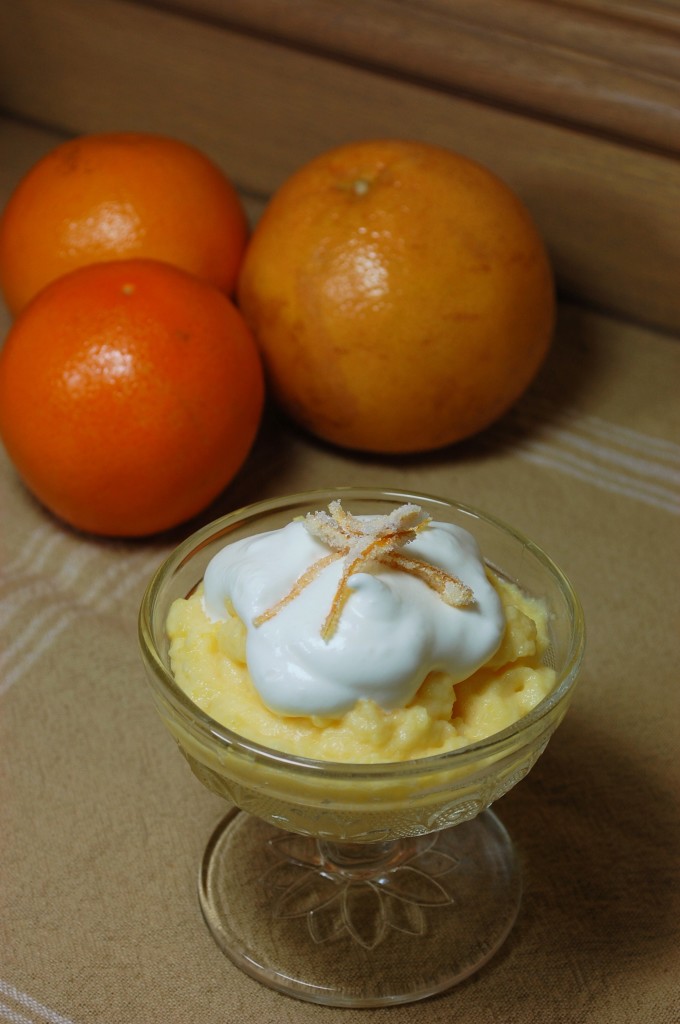 Hello loves, did you miss me? Oh my heart ached to be with you, but roll into one week two sick kiddos (more on this later), super cache updates, a move to another server, possible lost blog posts and my blog appearing as "page not found."  Oh I tell you it was too much for this girl to handle.  I was an emotional mess.  Thank goodness my host provider has a great bunch of capable people, for I get lost on twitter, to help me find my way back to you.  At this moment I only crave reading… reading… reading ….all the remarkable meals, stories and tips you have shared over my turbulent week away.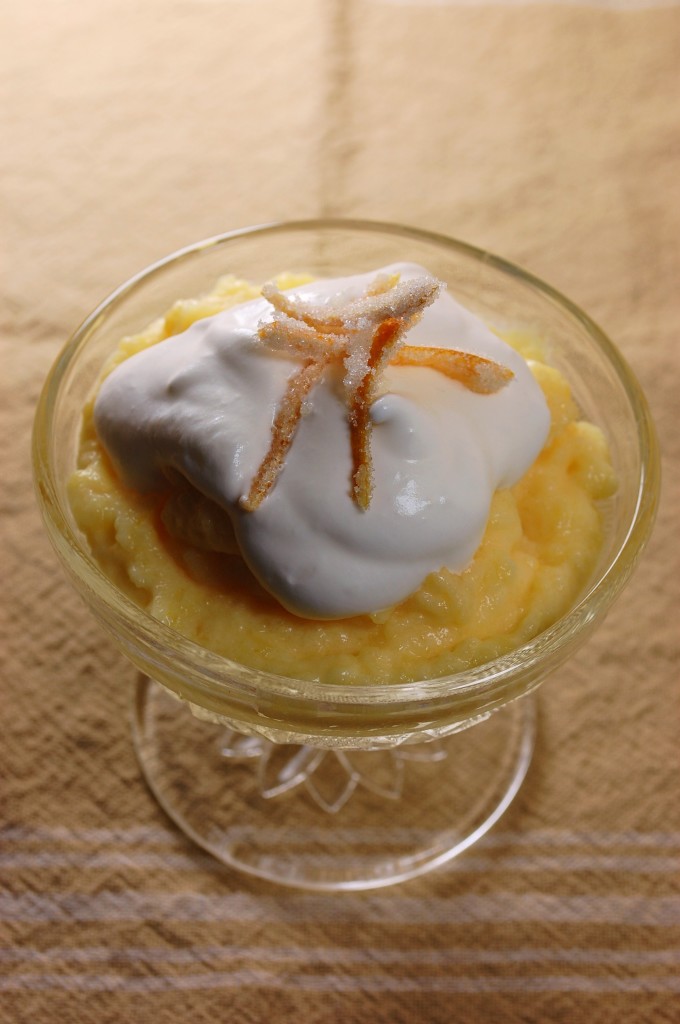 Is it lazy of me that my return post be a easy citrus pudding? Possibly, but imagine sunshine in a cup..rays of vitamin c trickling down your taste buds.  I need sunshine dammit!! I need to feed my body a super boost of vitamin C wrapped in a tasty treat, as I regain my emotional strength.  Did this easy peasy treat help? Oh yes, I licked my cup clean, licked the spoon, and licked the container. Of course when no one was looking (so I thought).  This pudding surprised me, for I am not a pudding girl.  I have never been drawn to that instant pudding, pudding cups or pudding pops that my childhood friends all craved.  Imagine my surprise when I was caught by Chuls (11 yr daughter) licking the container.  Did she judge me? No, she simply stated "told ya,  to double the recipe!"  Enjoy, Sweet Life     
~~~~~~~~~~~~~~~~      
Citrus Pudding with Whipped Cream
Cooking light
serves 4
3 tbsp sugar
1/2 tsp grated tangerine rind
1/2 tsp grated orange rind
1 cup fresh tangerine juice
1 cup fresh orange juice
3 tbsp cornstarch
1/4 tsp salt
1 tbsp fresh lemon juice
1 tsp unsalted butter
1/4 cup heavy whipping cream
Combine first 3 ingredients in a small sauce pan; crush with a wooden spoon. Stir in tangerine juice, orange juice, cornstarch, and salt, stirring well.
Bring to a boil, stirring constantly. Boil 2 minutes or until thickened, stirring constantly.
Remove from heat, stir in lemon juice and butter.
Pour pudding into a bowl, cover surface of pudding with plastic wrap. Chill
Place cream in a bowl, beat with a mixer at high speed until stiff peaks form. Fold half of cream into pudding.
Spoon 1/2 cup pudding into each of 4 dessert bowls or glasses; top each serving with 1 tbsp whipped cream.
~~~~~~~~~~~~~~
Candied Grapefruit Rind
by Cooking Light
Boil julienne strips of grapefruit  rind in simple syrup for 30 minutes; drain and toss in sugar.