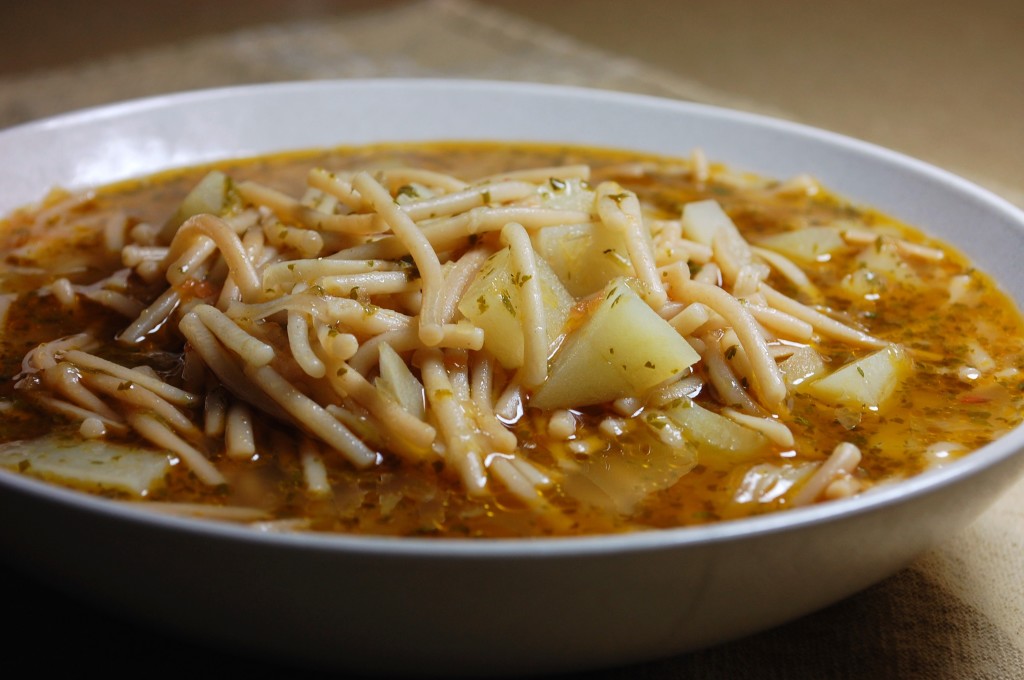 My nieces arrived from Kansas to spend a week with us here in Edinburg.  I had big plans, art projects lined up, baking recipes prepped , park dates planned and then the unexpected.  
The smallest fell ill.  I felt, well kinda dumb.  I being a mom should of known better,   "never plan ahead, expect the unexpected," and here I was planning our week.
She lost her appetite, wanted to snuggle and missed her mom.  All plans came to a halt.  We settled in  with quilts, cartoons and tried our best to make her comfortable.  The following day she felt a little better, she played with blocks, ate a light breakfast and she did her best to shake it off.  As I  set off to prepare lunch I asked her if she wanted "sopita."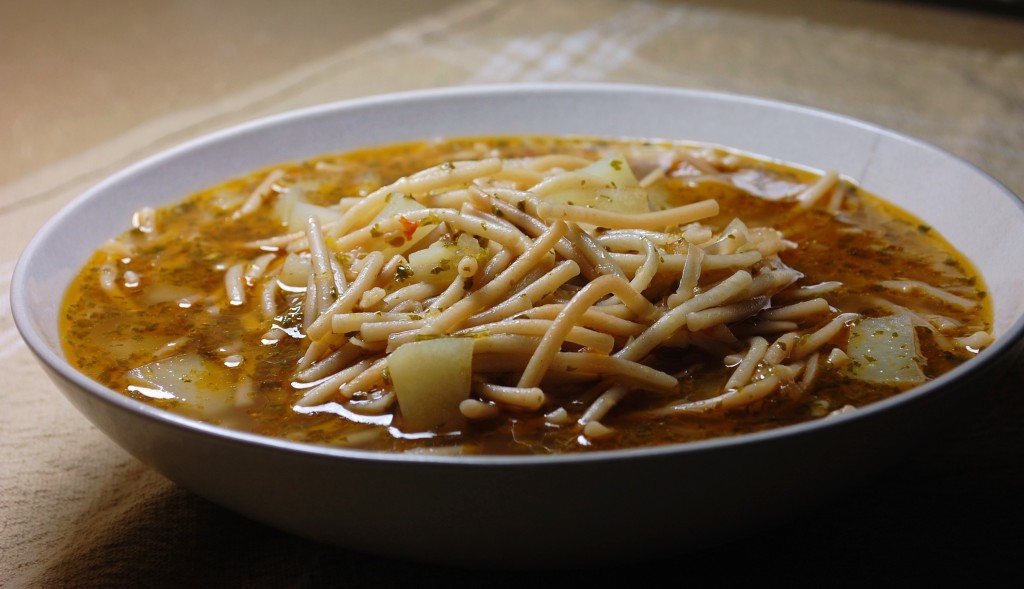 Sopita or sopa is what I believe to be a true Mexican comfort food.  Introduced to babies as one of their first soups, sopita is a chicken broth based soup with small pastas or fideo.  Small pastas come in many shapes such as little stars, alphabets, small shells, fideo, elbows or melon seeds.  The soup is infused with tomatoes, garlic, onion and cilantro.  Every household has their version, their own twist, their "sopa style."  I prefer my mom's version as she would say "caldudito" soupy, brothy.
My heart warmed as she became stronger with each passing day, then her older sister came down with a tummy ache.  Sopita round two began.
I turn to this sopa when my girls are feeling down, when the weather is chilly or if I crave the company of my mom.  Enjoy! Sweet Life!
I thank you all who left heart warming comments on my last post, I love you all dearly!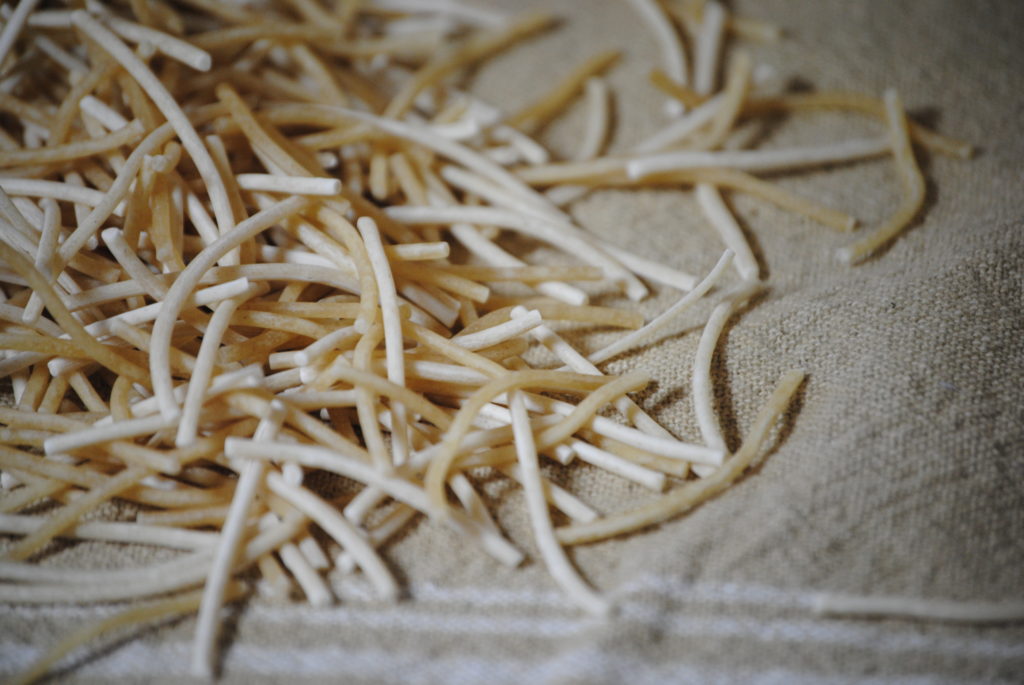 Fideo ~ Vermicelli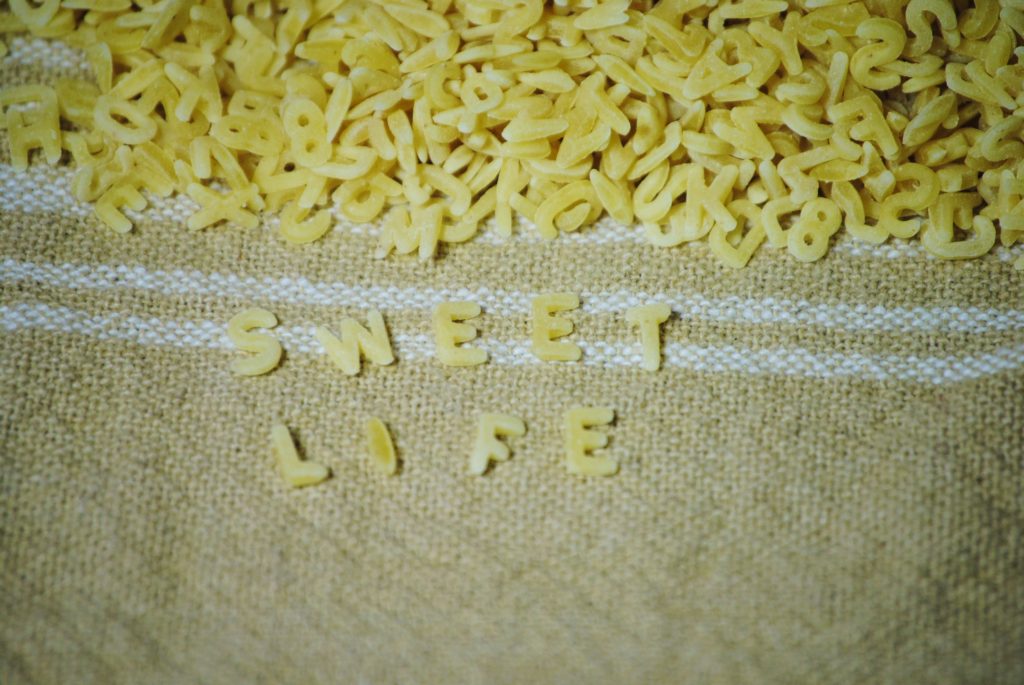 Letras ~ Alphabet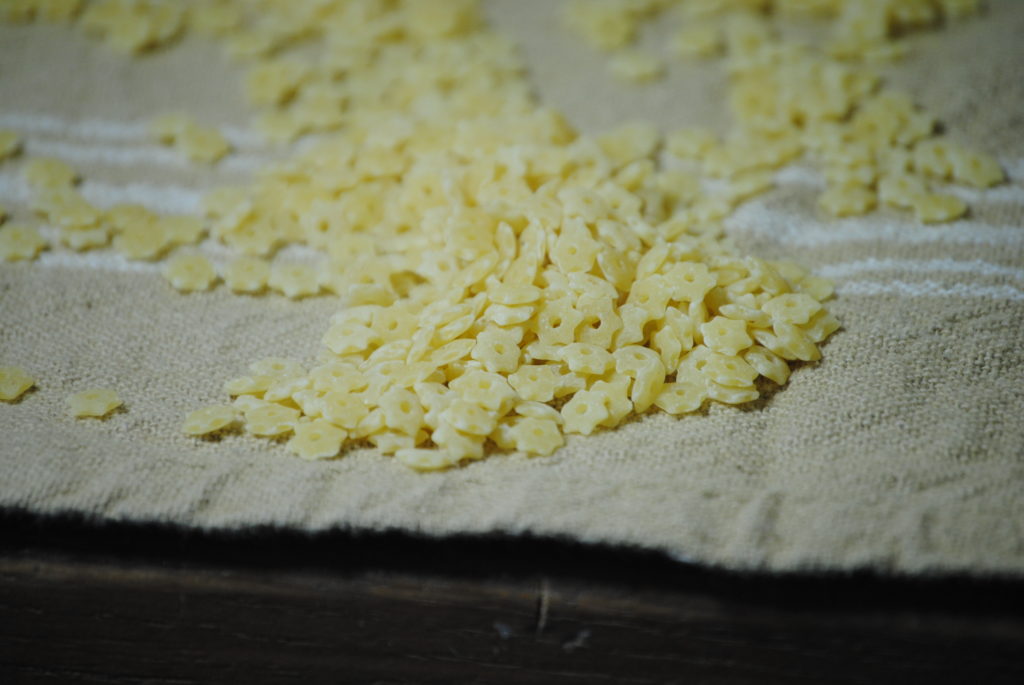 Estrellitas ~ little stars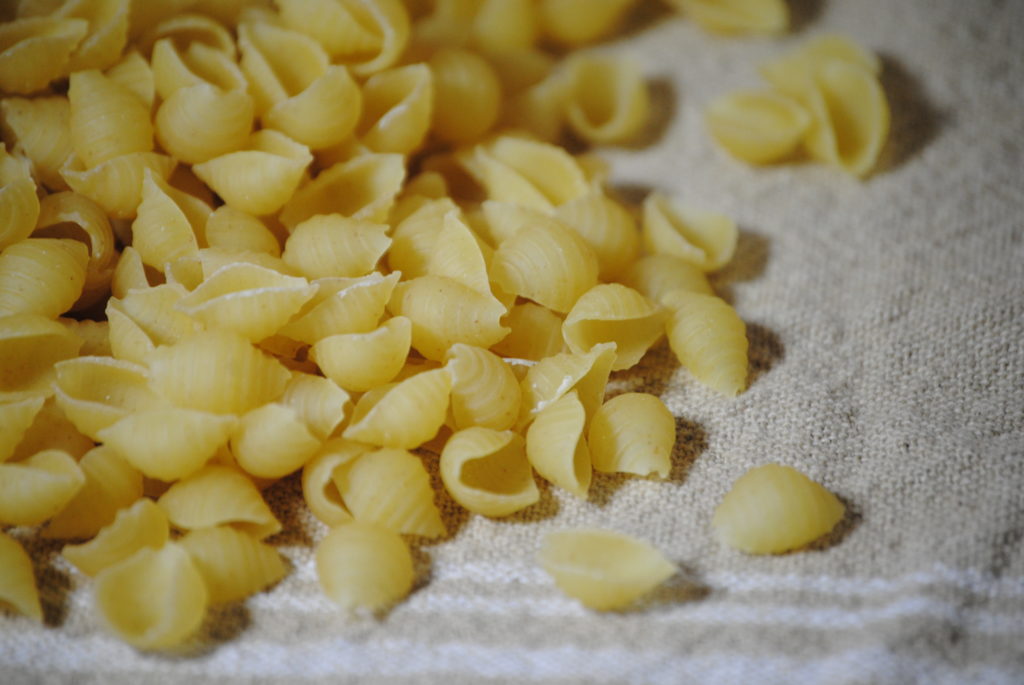 Conchitas ~  small shells
~~~~~~~~~~~~~~~
Sopa de Fideo
by Vianney Rodriguez
by Sweet Life
serves 4 (children)
serves 2 (adults)
2 1/2 cups chicken stock
1 large tomato or 2 small roma tomatoes
1 small onion, halved
2 garlic cloves, unpeeled
1/2 cup cilantro
4 tbsp canola oil
7 ounce bag of fideo
salt
pepper
Heat oven to 450
Place tomato or tomatoes, onion, and garlic on baking sheet and roast on high temp until skin is blistered, about 10 minutes.
Remove from oven and add to blender with cilantro, blend until smooth, set aside.
In a dutch oven or medium saucepan add oil on medium high heat.  Allow the oil to heat, you want the fideo to sizzle when added.
Add the fideo and stir until fideo is golden brown.  about 2 or 3 minutes.
Add your blended mix and stir to combine.
Add chicken stock and bring to a simmer.
Cover and cook for 15 minutes.
Season to taste with salt and pepper
~~~~~~~~~~
With Papas
2 potatoes, peeled and diced
add potatoes after you add chicken stock.
cover and cook for 15 minutes
I'm adding this soup to #SoupPalooza
"Come join SoupaPalooza at TidyMom and Dine and Dish sponsored by KitchenAid, Red Star Yeast and Le Creuset" in your blog post.