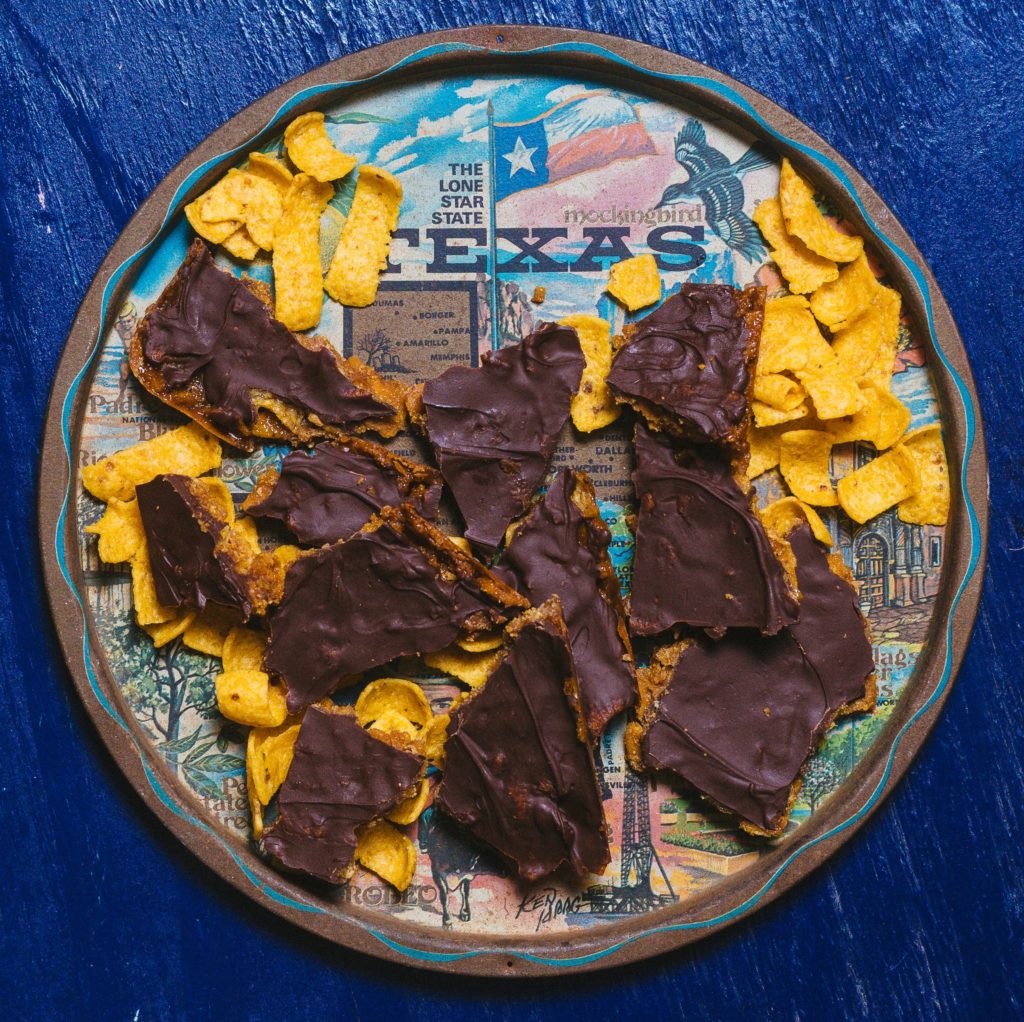 Photos by Jason David Page
In 1932 C. E. Doolin of San Antonio, Texas purchased a recipe and equipment form a local gentleman named Gustavo Olguin. Doolin had spotted Gustavo making an extruded corn chip out of masa. He would fry them and sell them in snack size bags. Gustavo called them Fritos, "little fried things," and Doolin thought these would be a perfect snack item to sell in his confectionary store.
He carried the equipment home and began testing the recipe. His mother would later perfect the recipe. Doolin soon hired farmers across Texas to grow a special corn variety to make his now perfected recipe.  Fritos quickly became a hit and by the 1950's Doolin and his brother Earl applied Henry Ford's concept of an assembly line to mass produce Fritos.  Doolin's wife Katherine developed recipes highlighting Fritos, in 1960 Cooking with Fritos was published. Recipes included Fritos with chili and Fritos chocolate chip cookies.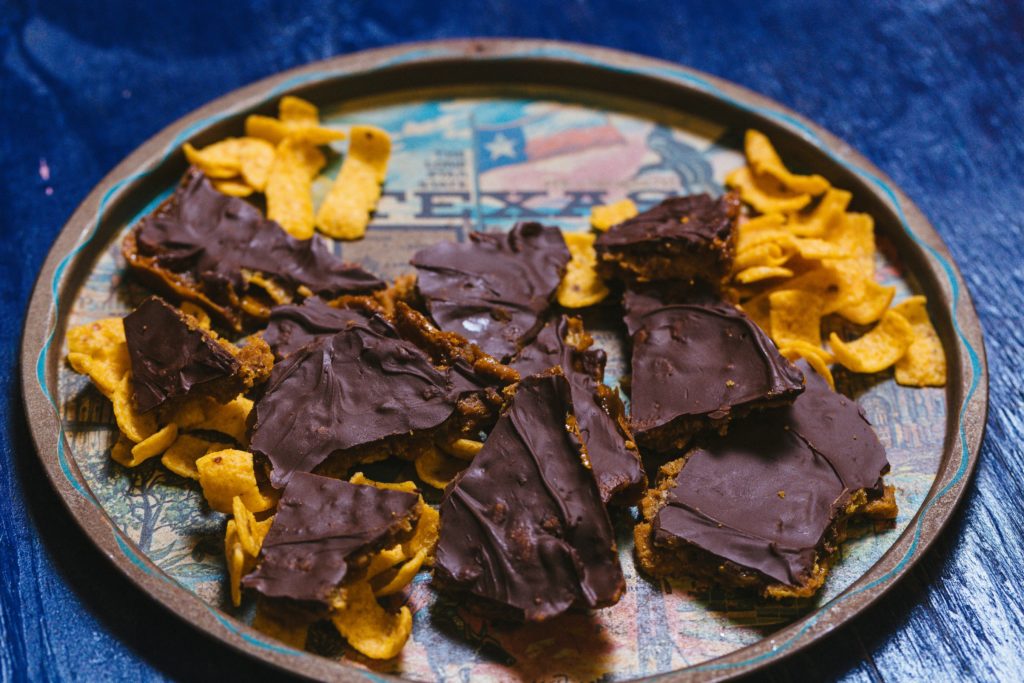 Doolin also invented the Cheeto. By the time of his death Doolin had partnered with Herman Lay, and the Frito-Lay brand went global.
My mami adores Fritos. It is the one snack chip she enjoys and she became pretty keen on the Frito pies they sold at the baseball field concession stand where my little brother played baseball. I'm surprising her with a little baggie of this Fritos candy for Christmas. I'll know she'll love it, plus Fritos are a Texas favorite, so it was only natural this recipe would soon find a place here on Sweet Life.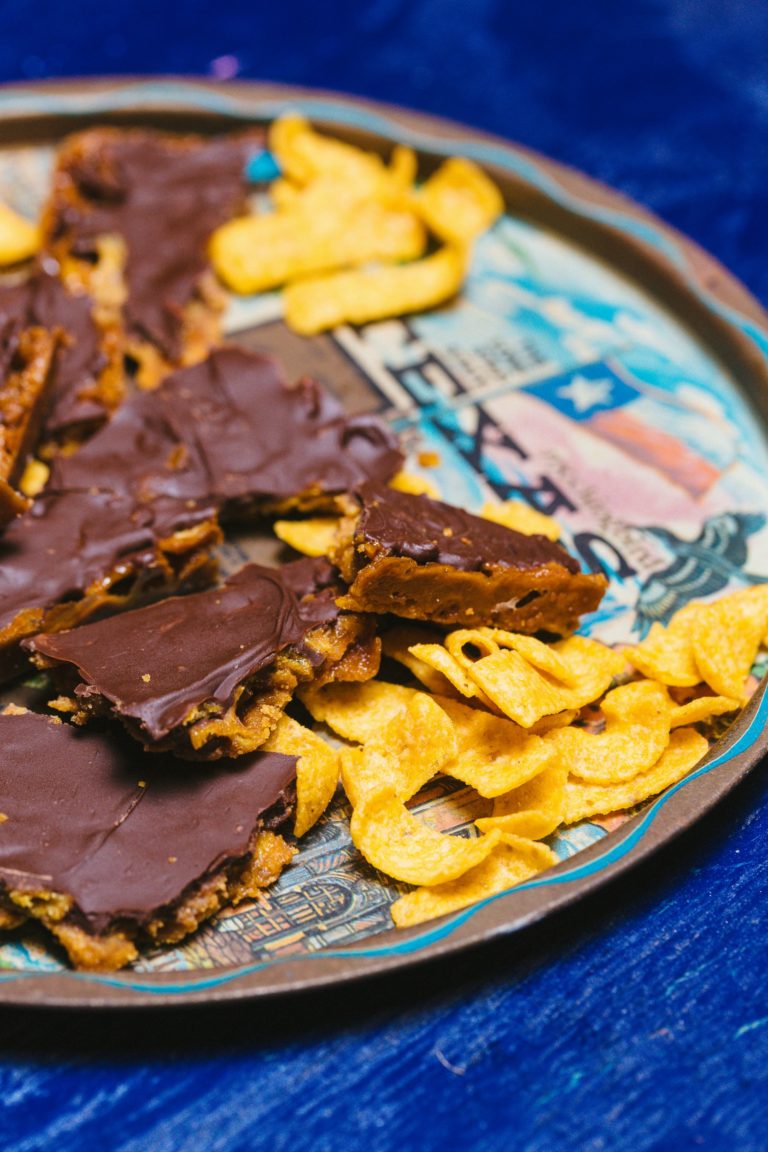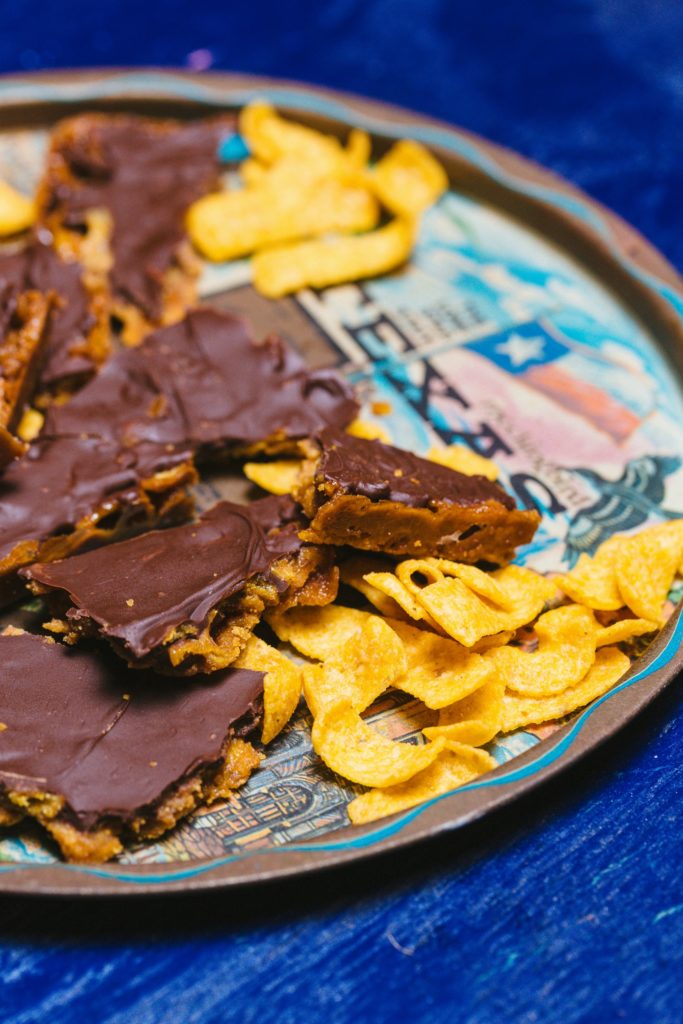 [amd-zlrecipe-recipe:585]