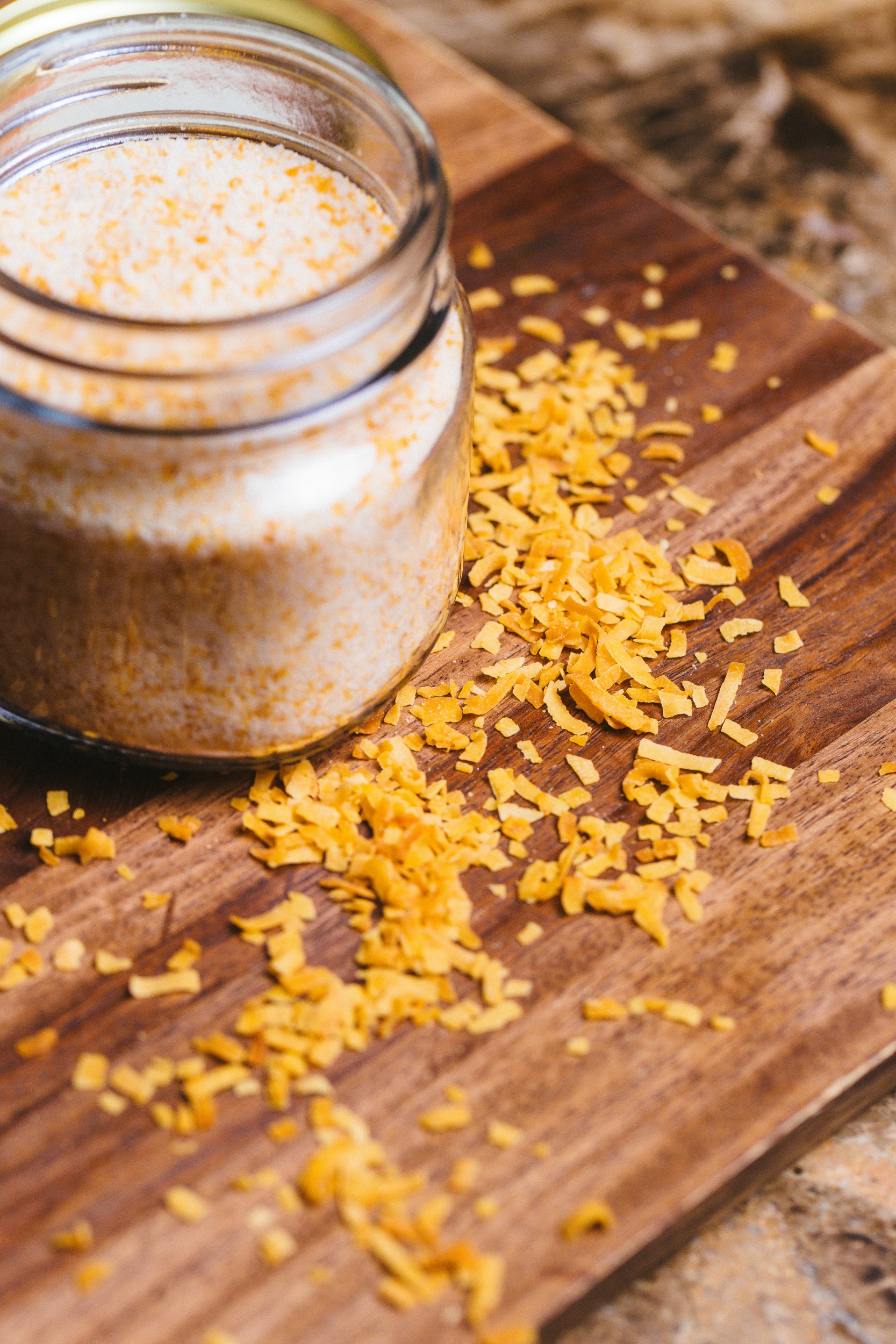 Photos By Jason David Page
How to Make Flavored Sugar
I firmly believe that the very best gifts are of the edible sort. Nothing makes me happier than receiving a homemade edible gift – a Christmas tin of pan de polvo, a dozen of warm tamales or jar of homemade mole I simply love that someone took the time to bake, cook or create something special just for me.
My mami was a rockstar when it came to gifting homemade edible gifts to her family and friends. Every year she gifted cookies, tamales and blackberry jam to her family and friends. I oversaw tying the colorful Christmas ribbon to the gifts, while my sister would add the name to the gift tag (her handwriting skills were far superior than mine).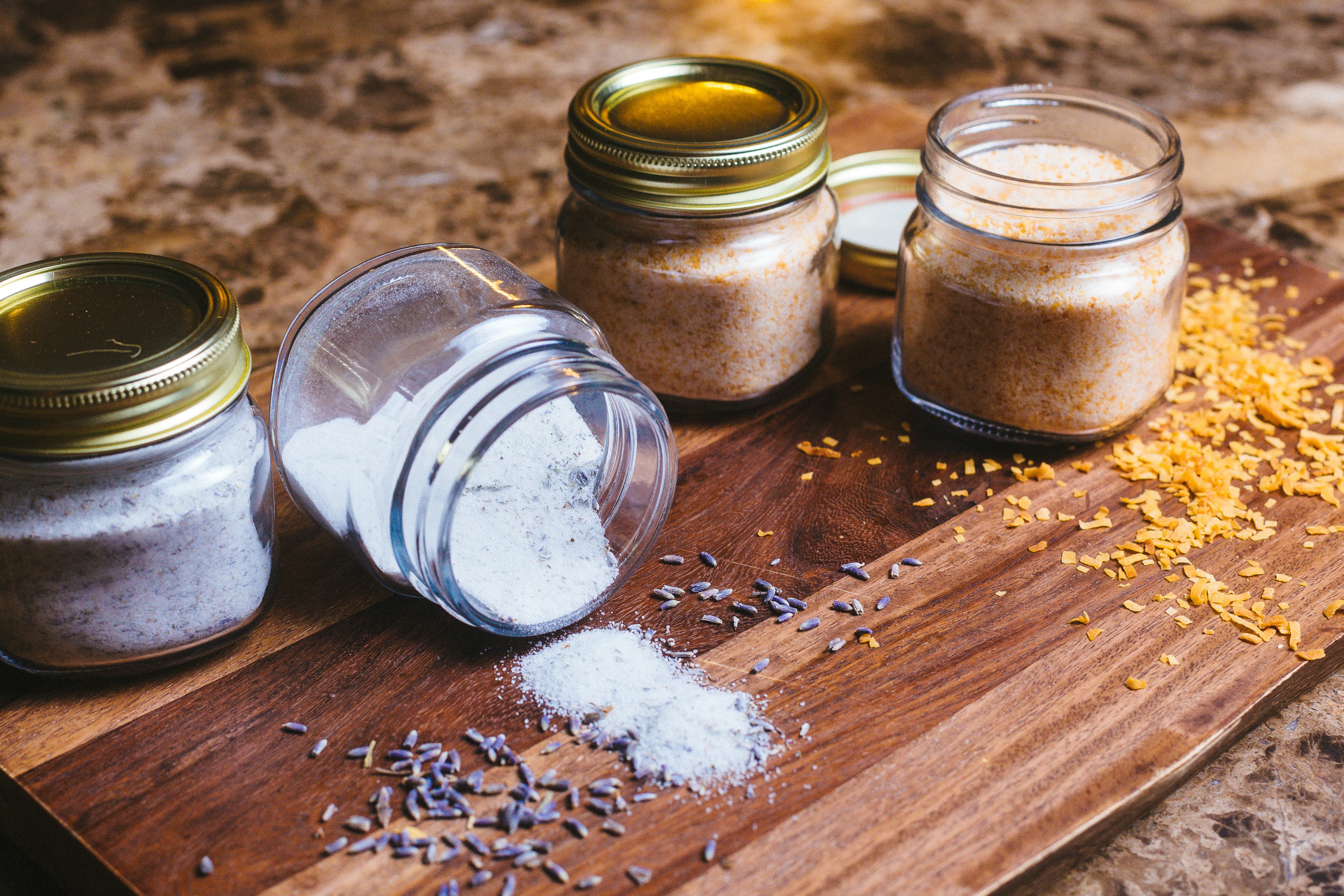 I try to make at least one edible gift each year for family and friends. Mine are a little different from my mami's and usually involved infused tequila or infused vodka. Last year my little gal made homemade sugar scrubs and homemade lip gloss, while I made empanadas.
This year I decided to make flavored sugars.  Flavored sugars are easy to make at home and can be used in a multitude of ways. I like to sprinkle my flavored sugar over a warm piece of buttered toast, but you can use flavored sugars in so many more ways.
Try stirring into your coffee or tea. Sprinkle over sugar cookies before baking, use it in place of regular sugar for baking. Use it to rim your cocktail glasses (this is always a hit with my cocktail gals). Try it over fresh berries or to make simple syrups for cocktails.
Today I want to share two recipes for flavored sugars – lavender and toasted coconut. I visit the Lavender festival every year in Blanco, Texas where I pick up a few jars of lavender, so I knew I wanted to highlight lavender this year. I toast a ton of coconut to use throughout the holidays, to top cupcakes, French toast, pancakes and to garnish cocktails. I know my family would enjoy having a bit of the holidays all year.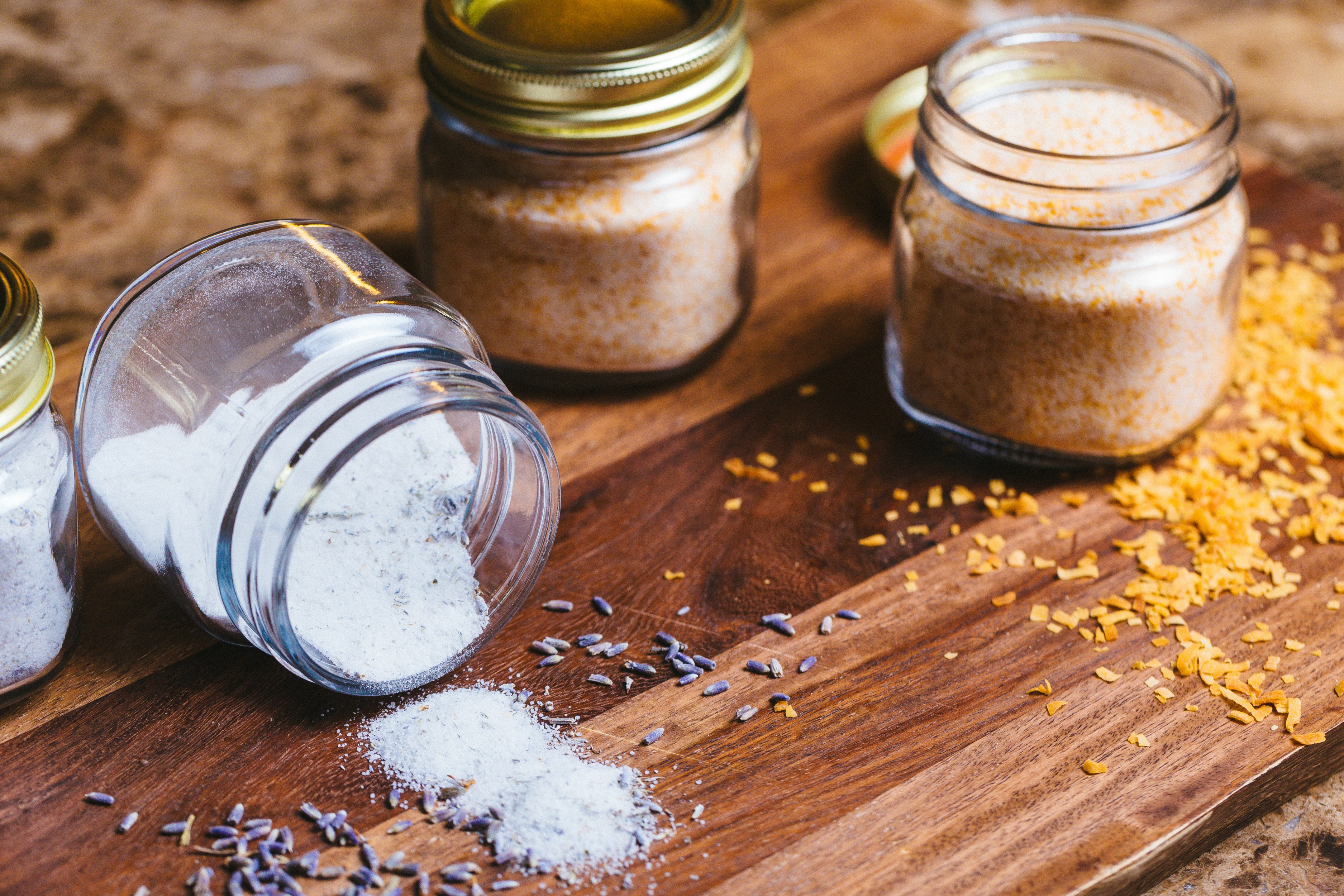 How to Make Flavored Sugar (Lavender & Toasted Coconut)
Toasted Coconut
1 cup shredded unsweetened coconut
1 cup granulated sugar
Preheat the oven to 325 degrees.
Spread the coconut evenly onto a baking sheet.
Bake until golden-brown, stirring every 2 minutes for about 5-7 minutes.
Allow to cool completely.
Once coconut has cooled completely place coconut and sugar in a food processor.
Pulse until the coconut is finely ground. Return to baking sheet, allow to sit at room temperature to dry for at least two hours.
Spoon into jars or airtight container.
Lavender Sugar
1-2 tablespoons lavender buds
1 cup granulated sugar
Place lavender buds and sugar in food processor.
Pulse until lavender is finely ground.
Place sugar on baking sheet, allow to sit at room temperature to dry at least 1 hour. 
Spoon into jars or airtight container.