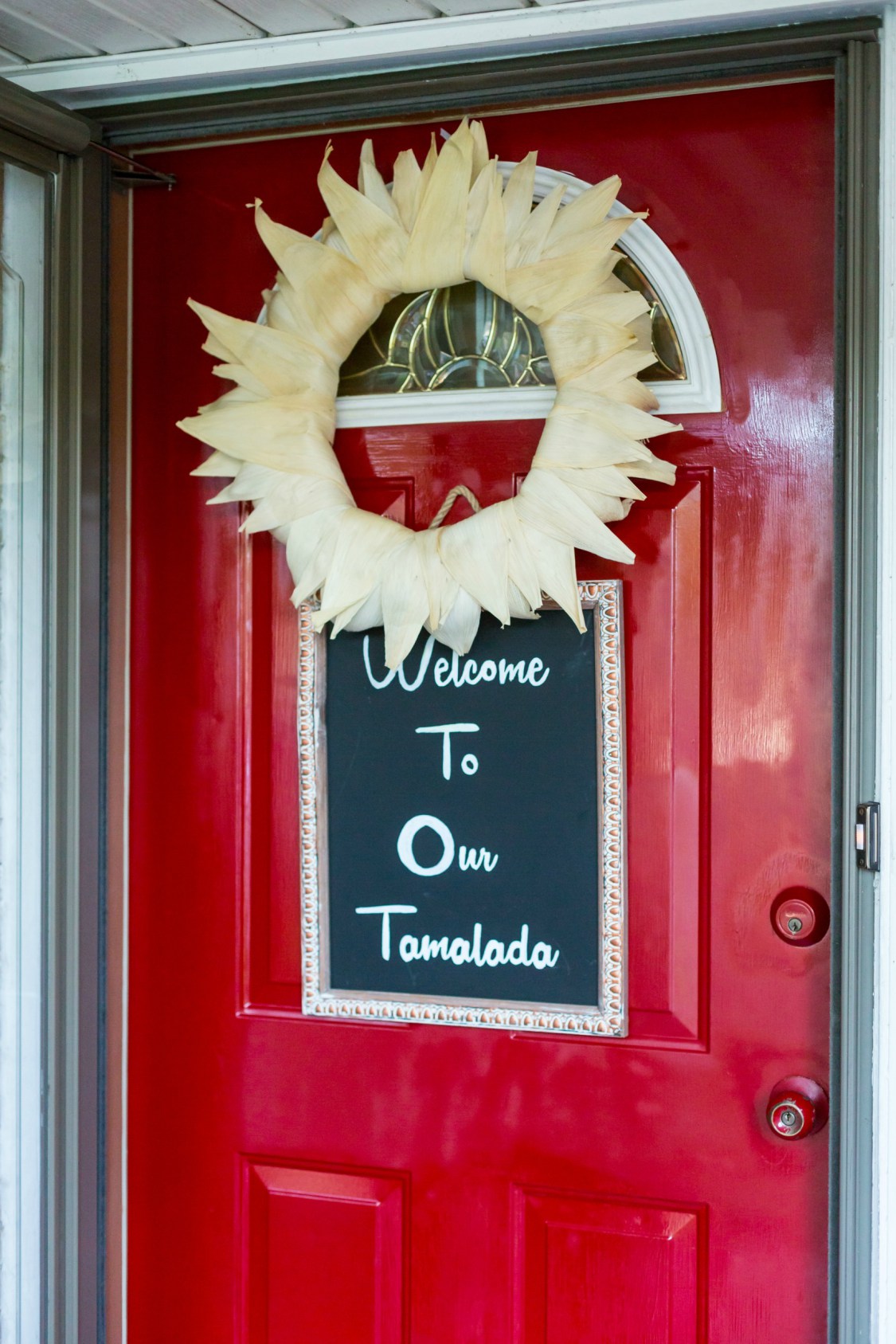 How to Make a Corn Husk Wreath
Photo by Jason David Page
¡Hola! I'm back with a fun and festive way to show case all those beautiful corn husks you purchase to make tamales. For our annual tamalada I wanted to create something to display on my front door to Welcome my guests.  I spotted this corn husk wreath on the Martha Stewart site last year and have always wanted to make it, plus I'm a tad bit obsessed with the Martha Stewart Living Magazine and have many of her cookbooks.
My little sister took the lead in this DIY and we both loved the final result so much that I featured it in my tamalada post. I love how it showcases the corn husks which are a vital part of any tamalada.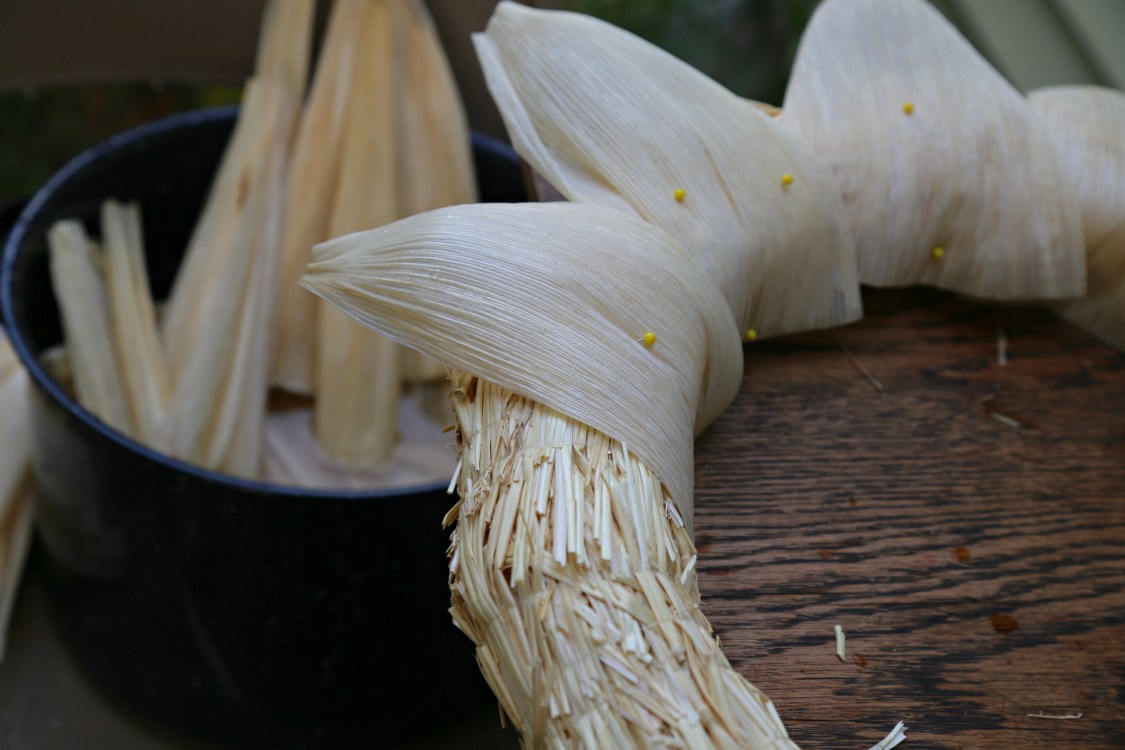 Let's get started.
These are the supplies you'll need to make this gorgeous DIY Corn Husk Wreath:
Corn husks
Bowl of water and paper towels
Straw wreath
T pins
Glue gun
Scissors
How to Make a Corn Husk Wreath
Step 1: Dunk corn husks in water, blot slightly on paper towels, and wrap around wreath, overlapping edges of husks to form a first layer that covers straw entirely. Secure undersides of husks with T pins as you go.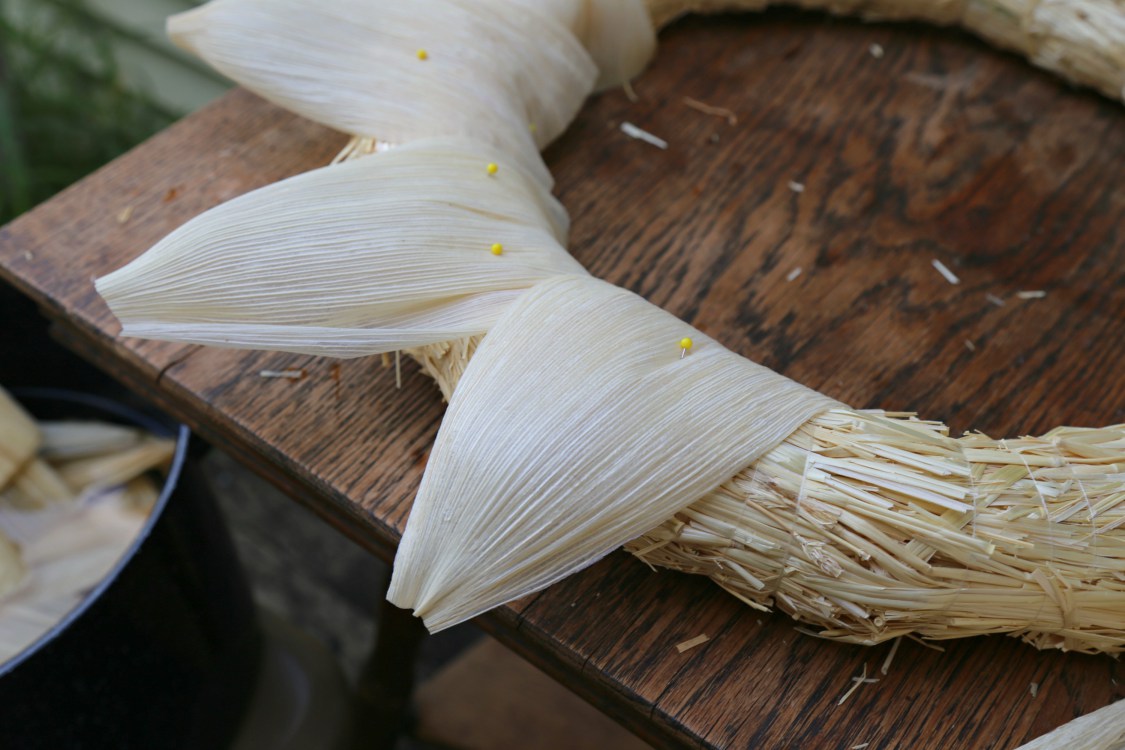 Step 2: To shape radiating husks: Dunk husks in water, blot slightly, and temporarily pin to wreath so they dry naturally in draped, curled, or undulating shapes. Go around the wreath, creating several layers. Let radiating husks dry a few hours.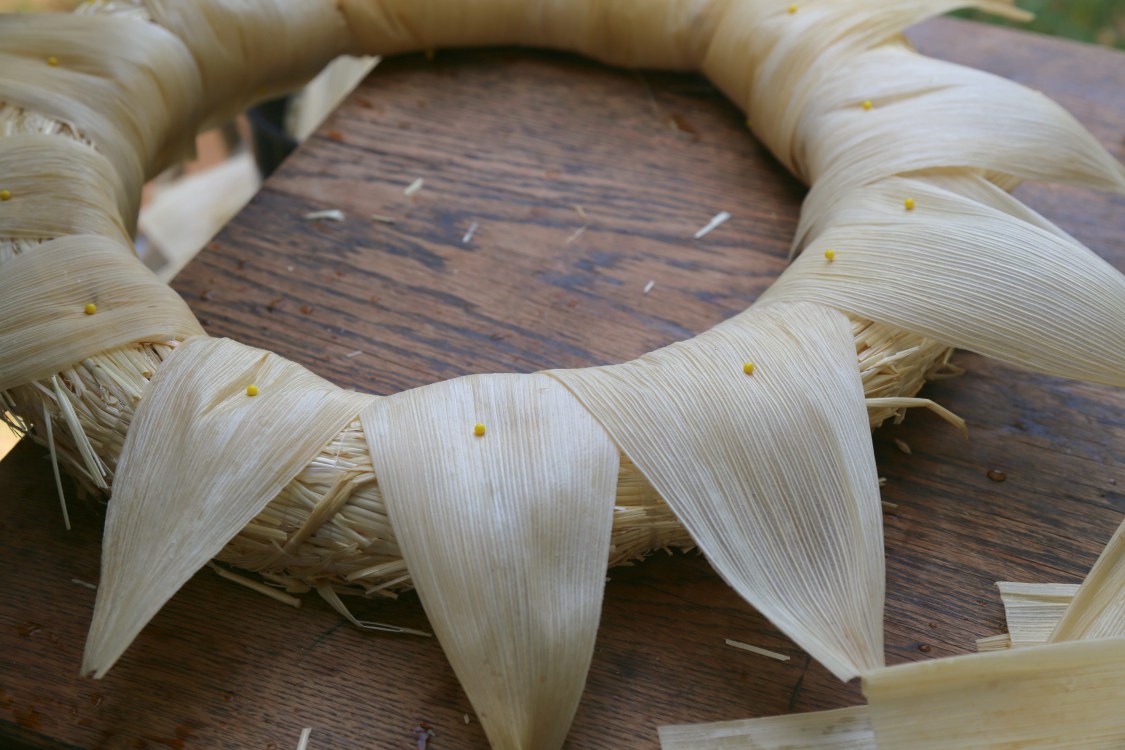 Step 3: Permanently attach radiating husks a few at a time, using glue gun to position on wreath. Attach in layers, tucking additional husks behind until you reach desired fullness. As you go, use scissors to trim husk lengths and widths.
This wreath came out fantastic. It made a beautiful addition to our tamalada. Next year I want to try using dyed corn husks like I featured in the corn husk flower vases. Fun!
Happy crafting!