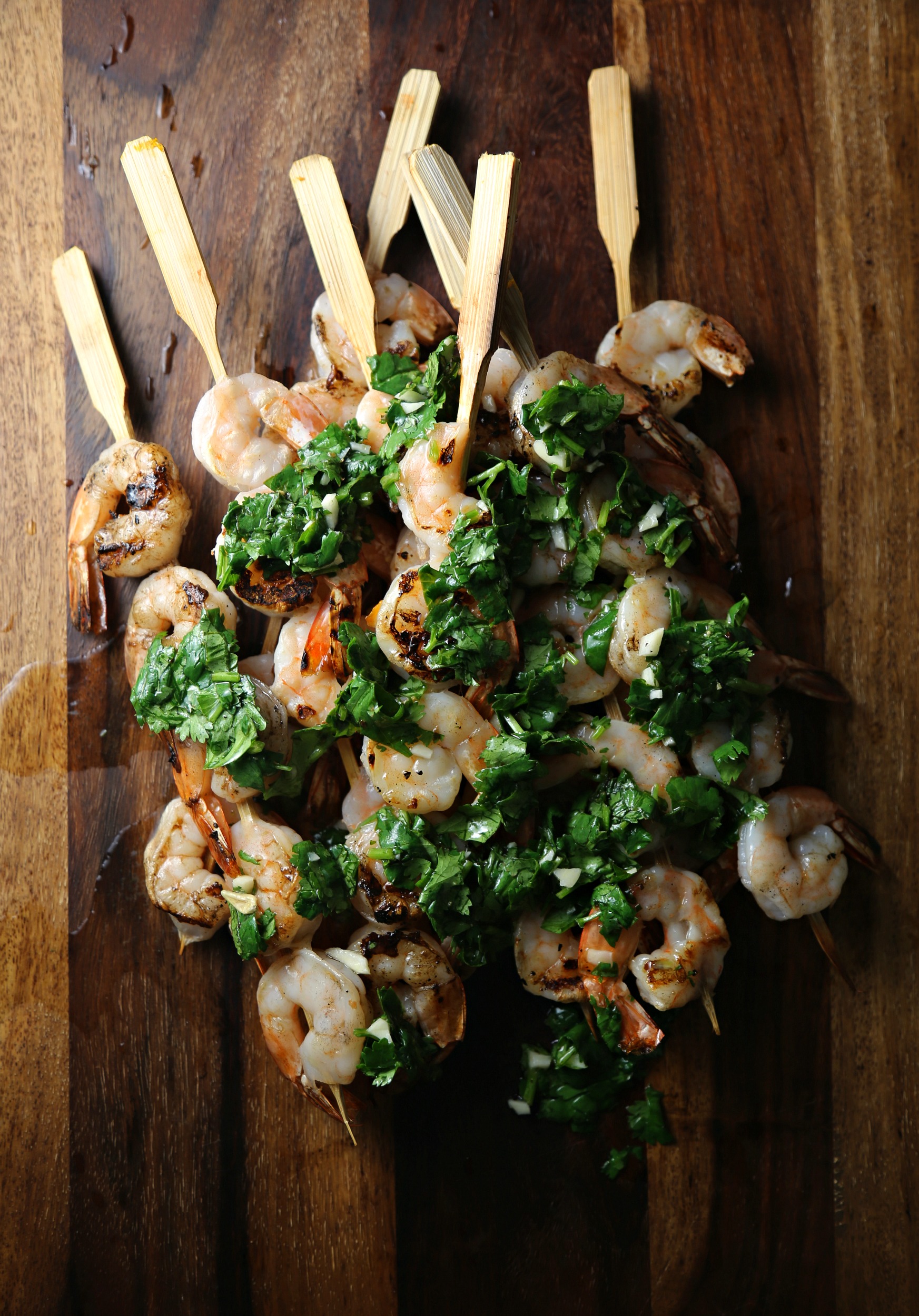 Fresh Caught Shrimp in South Texas
My youngest loves shrimp, she simply adores it.  If we decide to go out for dinner, the first thing she does is quickly scan the menu for shrimp.  Whether it's served over pasta, grilled, fried or in ceviche, she can't get enough of it.
She's a true South Texan that one – born and raised near the gulf, where the shrimp is extraordinary.  I can't say I blame her.
Juicy, plump, fresh caught shrimp are sold every morning near the harbor. Mami and I head down to the harbor every few weeks, carrying our big ice chest, to stock up. During the Lenten season, I make sure to pick up a few extra pounds of fresh seafood to enjoy.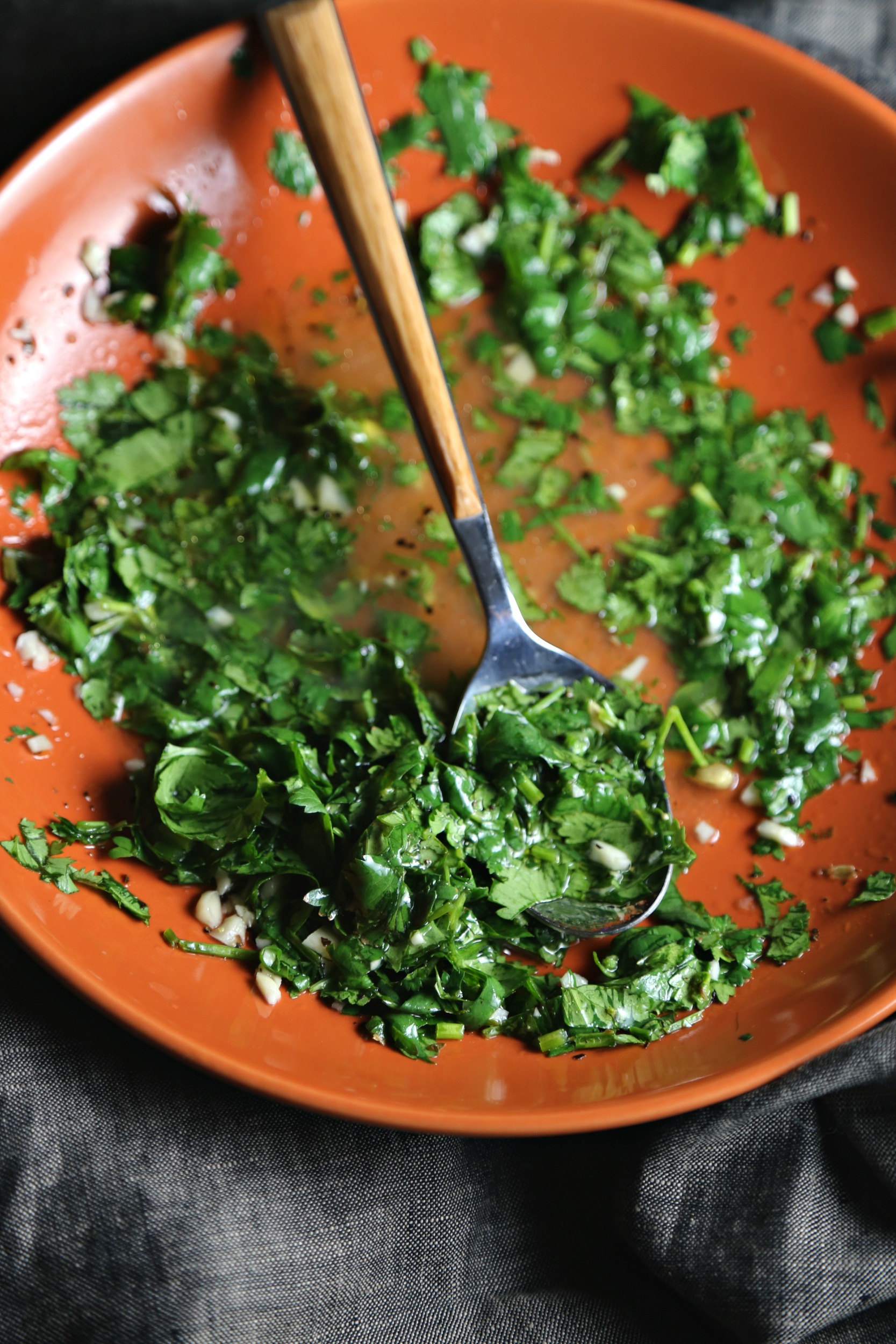 Simple and Delicious Grilled Shrimp Recipe
Shrimp tacos, fried shrimp and roasted shrimp are always a hit with the family, but today I want to share a simple grilled shrimp recipe, served with a bright lemony salsa verde.
This chunky sauce is made with cilantro, garlic, lemon juice and olive oil.  It's the perfect finishing touch for these succulent grilled shrimp!
I often make this easy, pull-together sauce and store it in the fridge for up to a week.  It's great for topping fish, chicken, or mixed with smashed avocados or roasted potatoes.
I skewer my shrimp for ease of grilling.  If you try this, be sure to soak your skewers in water before adding the shrimp to prevent the skewers from burning. Enjoy!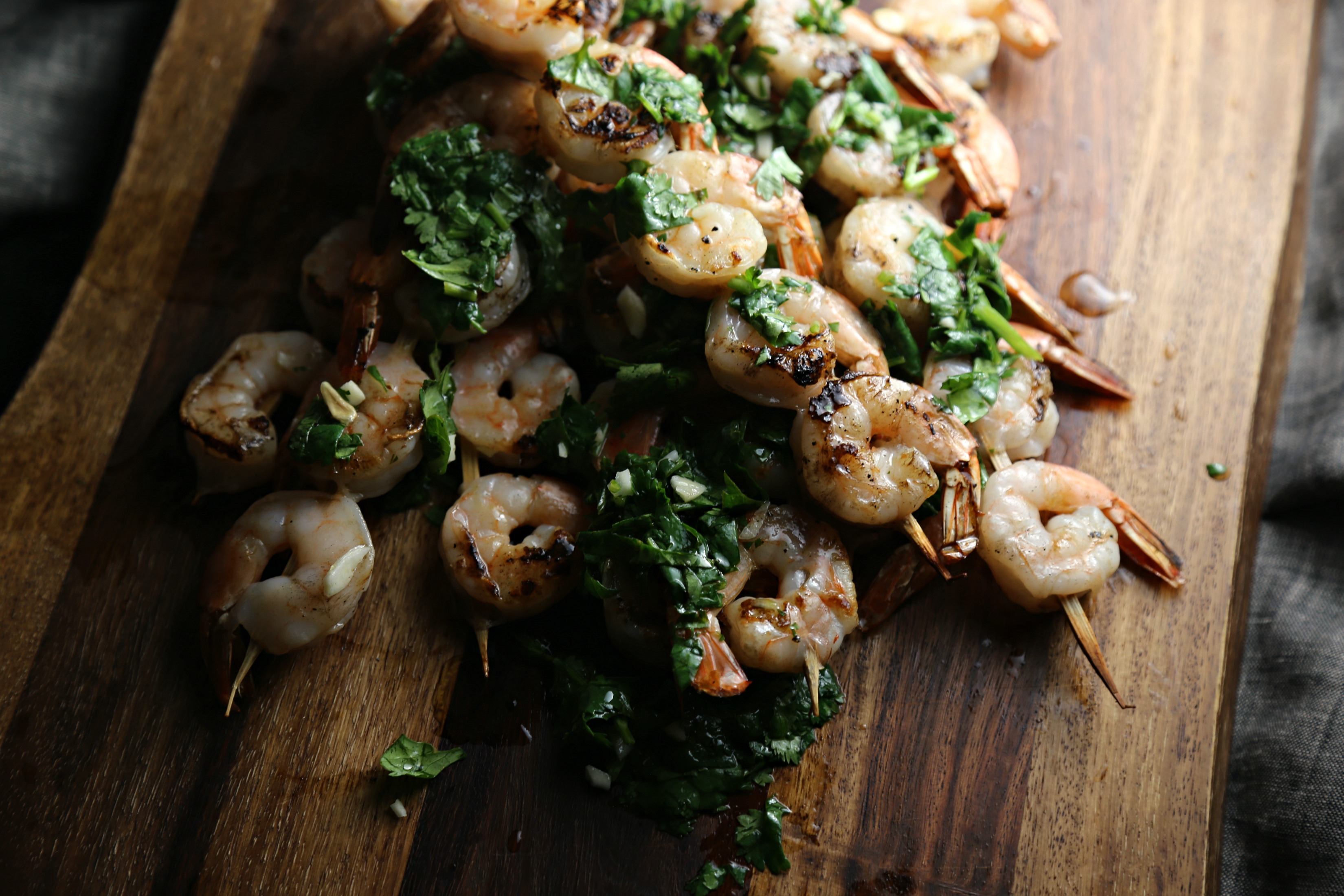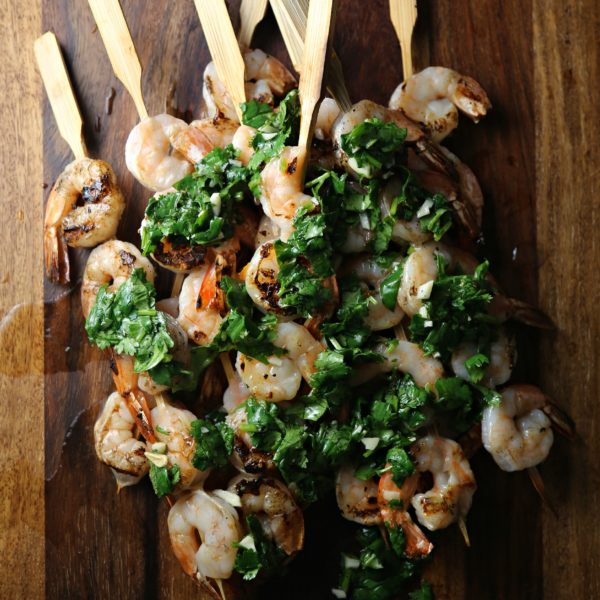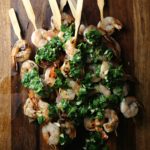 Grilled Shrimp with Cilantro-Lemon Salsa Verde
Ingredients
2

pounds

shrimp

peeled and deveined

Wooden skewers

3

cups

cilantro leaves

finely chopped

4

tablespoons

olive oil

plus more for brushing shrimp

1

teaspoon

lemon zest

Juice from 1 large lemon

1

garlic clove

finely minced

Salt and freshly ground black pepper
Instructions
Soak wooden skewers in water for 20 minutes.

Meanwhile make cilantro-lemon salsa verde.

In a bowl mix together finely chopped cilantro, olive oil, lemon zest, lemon juice and garlic.

Season with salt, pepper and additional lime juice, if desired.

Preheat grill or grill pan over medium-high heat.

Skewer the shrimp on wooden skewers and brush with olive oil and season with salt and pepper. Grill shrimp skewers, 3 minutes per side or until shrimp is opaque.

Place cooked shrimp on platter and cover loosely with foil while you grill remaining shrimp.

When ready to serve drizzle shrimp with lemon-cilantro salsa verde.