This post is brought to you by Daisy Squeeze Sour Cream. Squeeze more out of the holidays with a #DollopOfDaisy.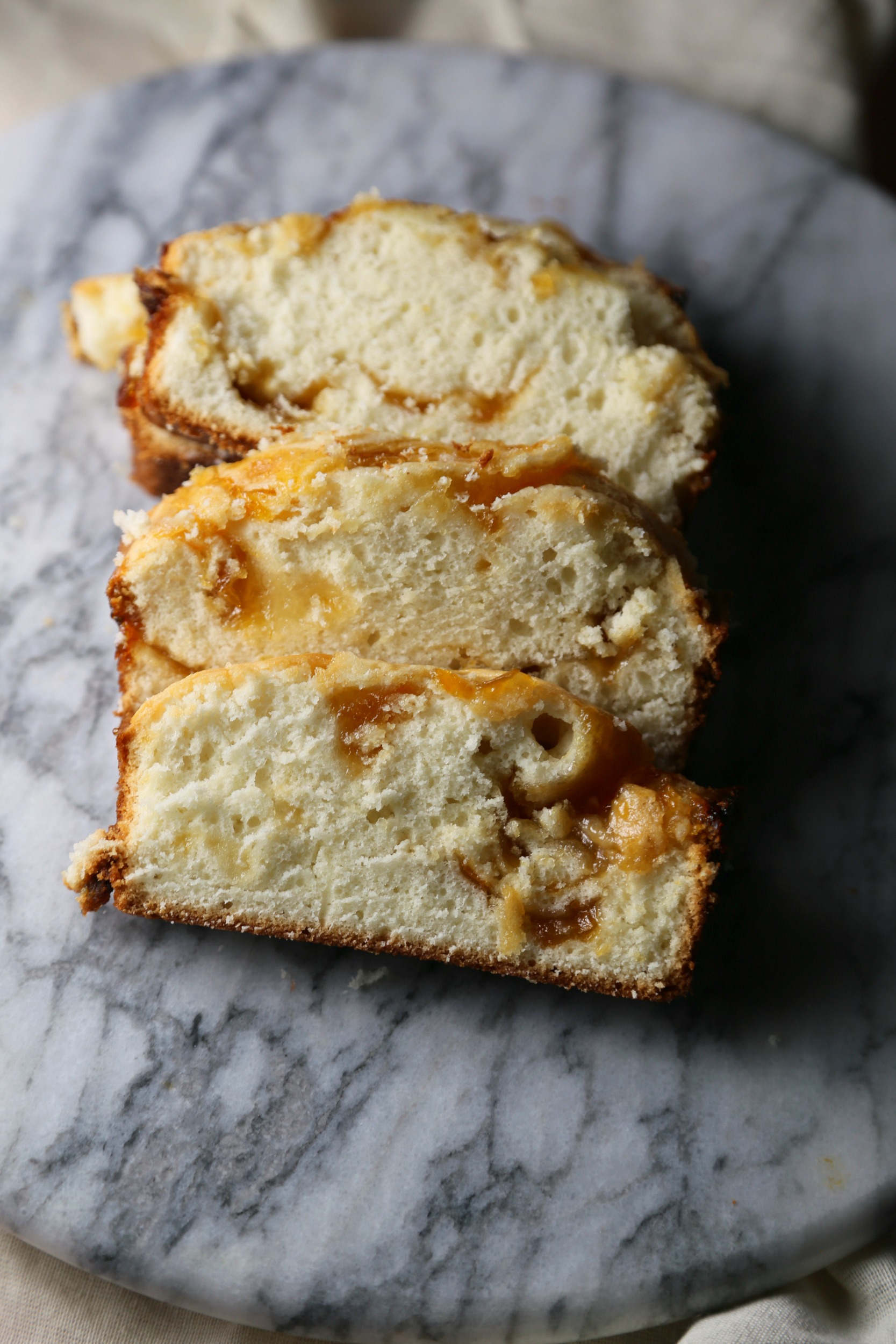 Guava Swirl Pound Cake
I'm back to share another of my mami's favorite holiday recipes featuring Daisy Sour Cream  Earlier, I shared her calabacitas de crema and chicken taquitos with creamy poblano sauce, that are great for holiday entertaining.
Today, I'm sharing a special dessert she has been baking since she was a newlywed and always served during the holiday season.
After my parents wed, they moved to South Texas. Once they had settled into their tiny apartment, mami quickly set out to meet her neighbors. She became good friends with a few of the ladies from the apartment building and one was kind enough to share a sour cream pound cake recipe with her. She made it over the weekend and has been making it every holiday season since.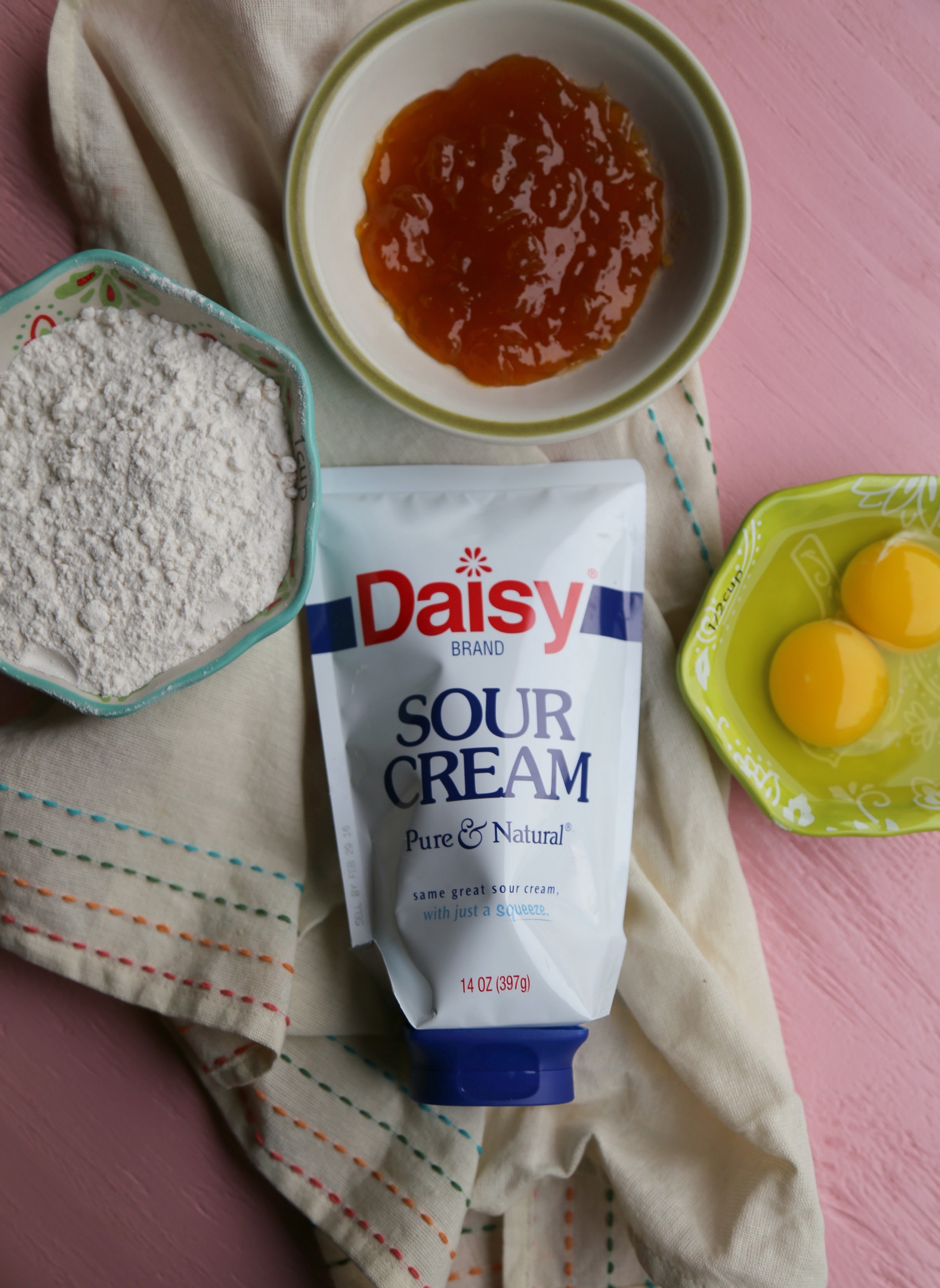 I've always loved it. I requested it often as a child and would tell her, "When I get married I'm going to make this pound cake for my husband," and I do!  Mi carino loves it too.  
The addition of Daisy sour cream gives the cake a moist, fluffy, tangy bite that is addicting. My mami made it with vanilla extract and would sometimes top it with whipped cream or fresh blackberries in the summer or a simple sugar glaze.
As much as I enjoy the vanilla version or the berry version I find myself playing with the recipe and adding my own personal spin on the beloved sour cream pound cake.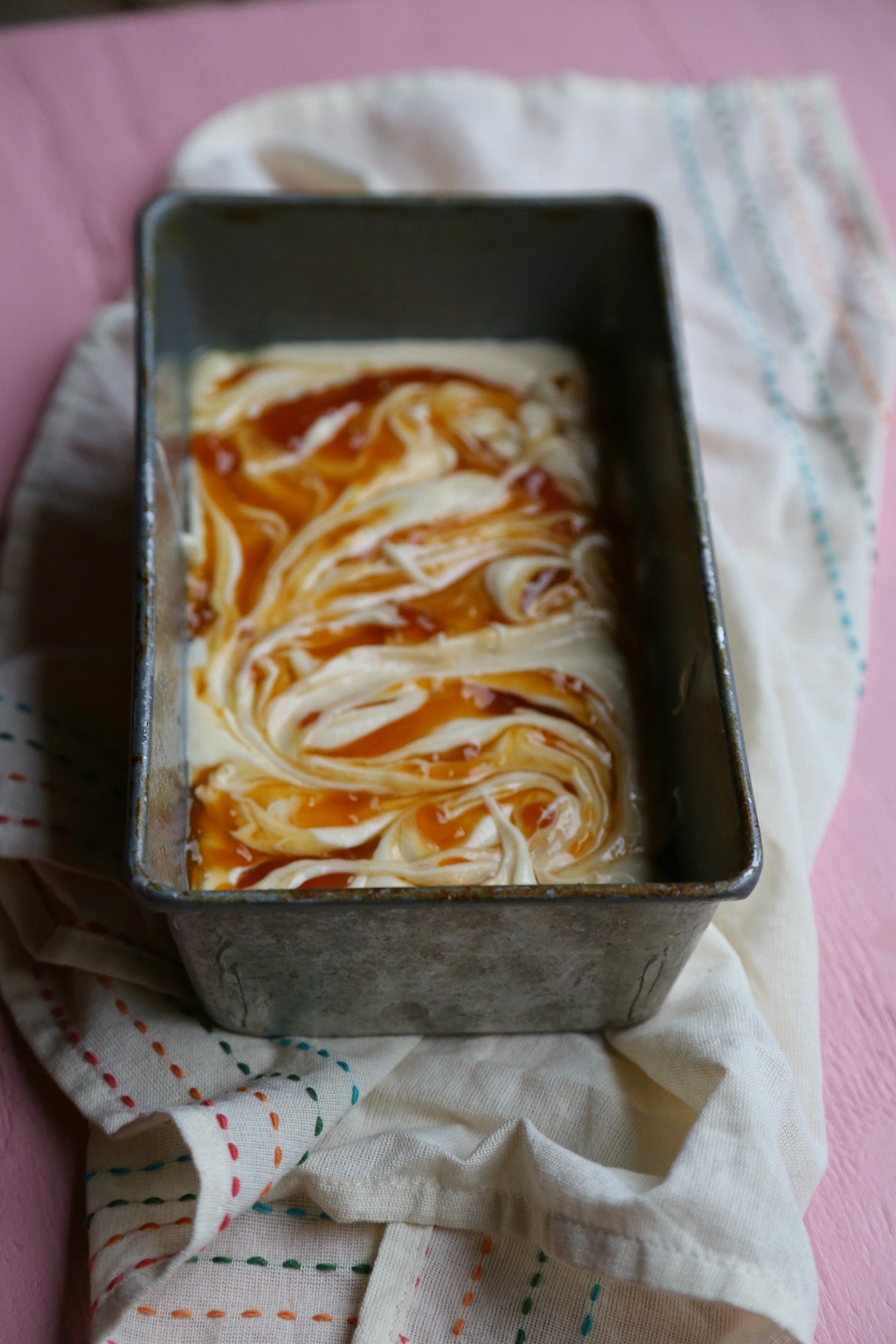 I wanted to create a new tradition with a family recipe that was passed down to me, that I could someday pass along to my daughter.  
If you're new to my blog, you might not know…but I adore guavas.  I love them!  They remind me of my abuelito, who had a guava tree in his backyard, so I find any excuse to feature them in my recipes.
At first thought, I would use fresh guavas, but I wanted a deeper, concentrated flavor profile in my sour cream pound cake, so I decided to go with guava jam. The vibrant color gives the sour cream pound cake lovely vibrant swirls and pairs beautifully with the sour cream.  
My daughter loved the final results and this sour cream pound cake is an easy recipe she can help me bake up in no time and it's perfect for the holidays. I often bake a few extras to give as gifts to friends and neighbors.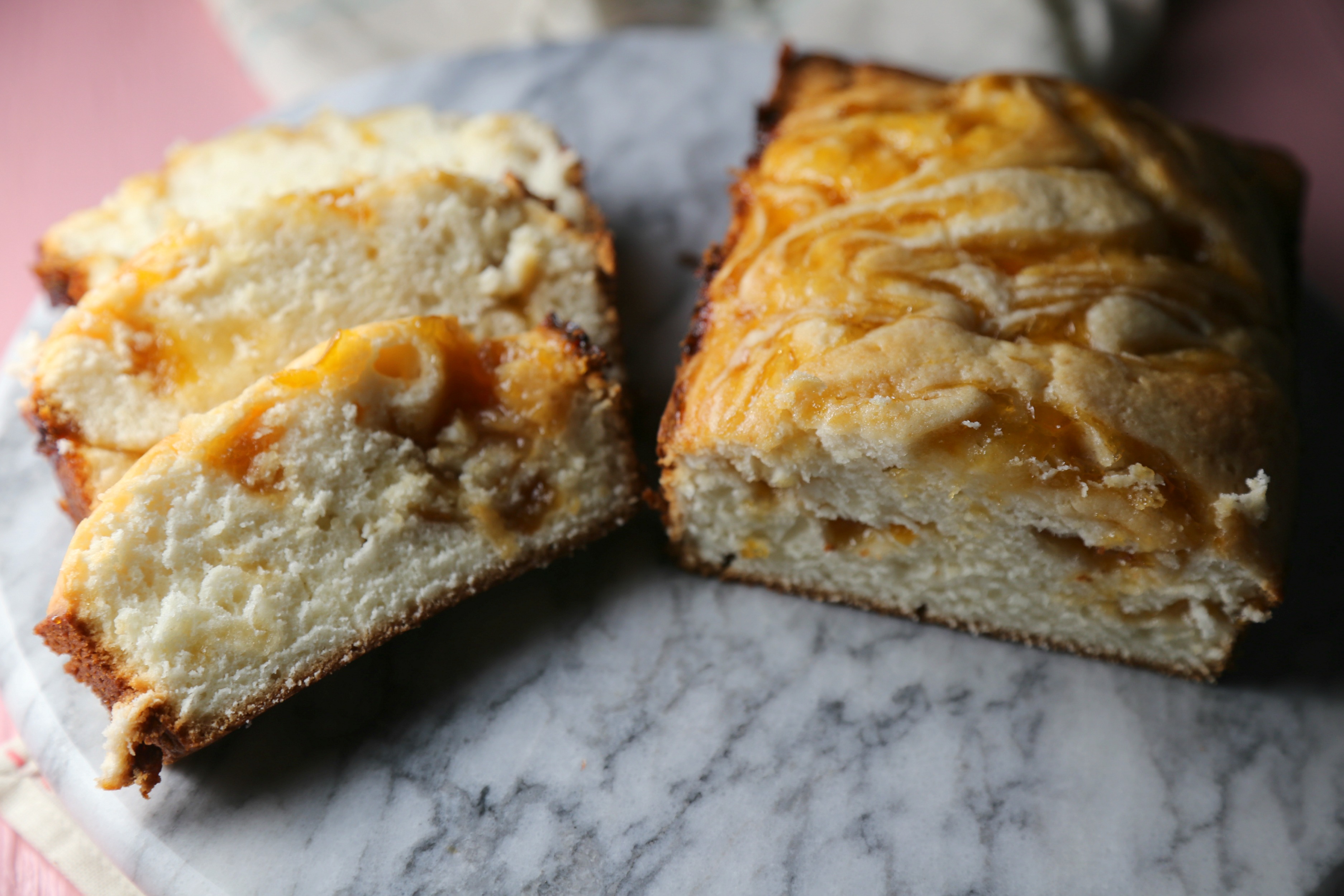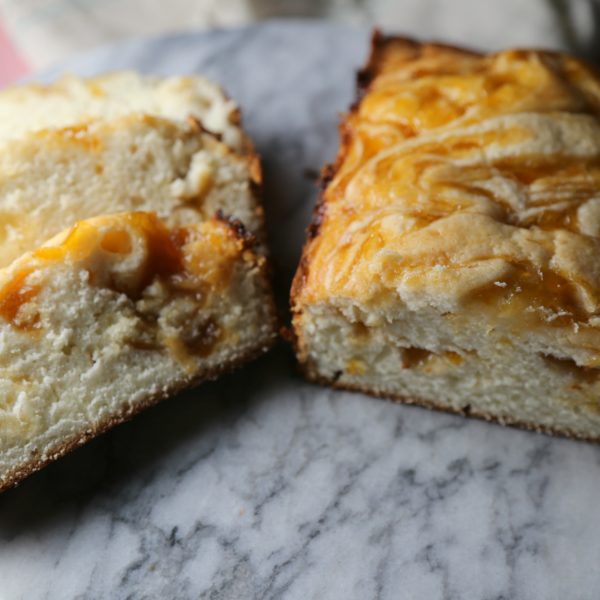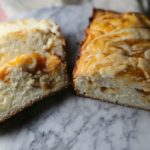 Guava Swirl Pound Cake
Ingredients
6

tablespoons

guava jam

1 1/2

teaspoons

water

1 1/2

cups

all-purpose flour

1/4

teaspoon

salt

1/8

teaspoon

baking soda

1

cup

sugar

1/4

cup

butter

softened

2

eggs

1 1/2

teaspoons

vanilla extract

1/4

cup

Daisy Sour cream
Instructions
Preheat oven to 350°. Lightly grease a 9x5 loaf pan. In a small bowl whisk together guava jam and water; set aside. In a bowl whisk together the flour, salt, and baking soda; set aside. Beat together the sugar and butter until light and fluffy, about 5 minutes. Add the eggs, one at a time, beating well after each addition, scraping sides down as needed. Mix in the vanilla, reduce mixer speed to low and add the flour mixture in 3 portions, alternating with sour cream, beginning and ending with the flour. Mix just until combined after each addition. Spoon in half the batter into the prepared pan, dot the batter with half the jam mixture, then top with remaining batter and dot with remaining jam mixture. Using knife swirl the jam mixture into the batter. Bake 50 to 60 minutes, or until a pick inserted into the center comes out clean. Allow the cake to cool in the pan for 10 minutes. Then transfer to a wire rack to cool completely.