Fall is in full swing and that means it's time to celebrate one of my favorite seasons — football season! Here in Texas, football is an important part of the local culture. And football is a big part of our family get-togethers too, so I just love to throw football parties that include our family and friends. Football season is the perfect time to gather around the big screen and cheer on your favorite team, and of course, load up on all of your favorite foods.
At my parties, I like to serve up a bar-style feast with all of my favorite easy dishes, so I can relax while my guests serve themselves.  There's almost always some type of buffet or snack bar, where guests can grab a plate and add all of their favorite fixin's.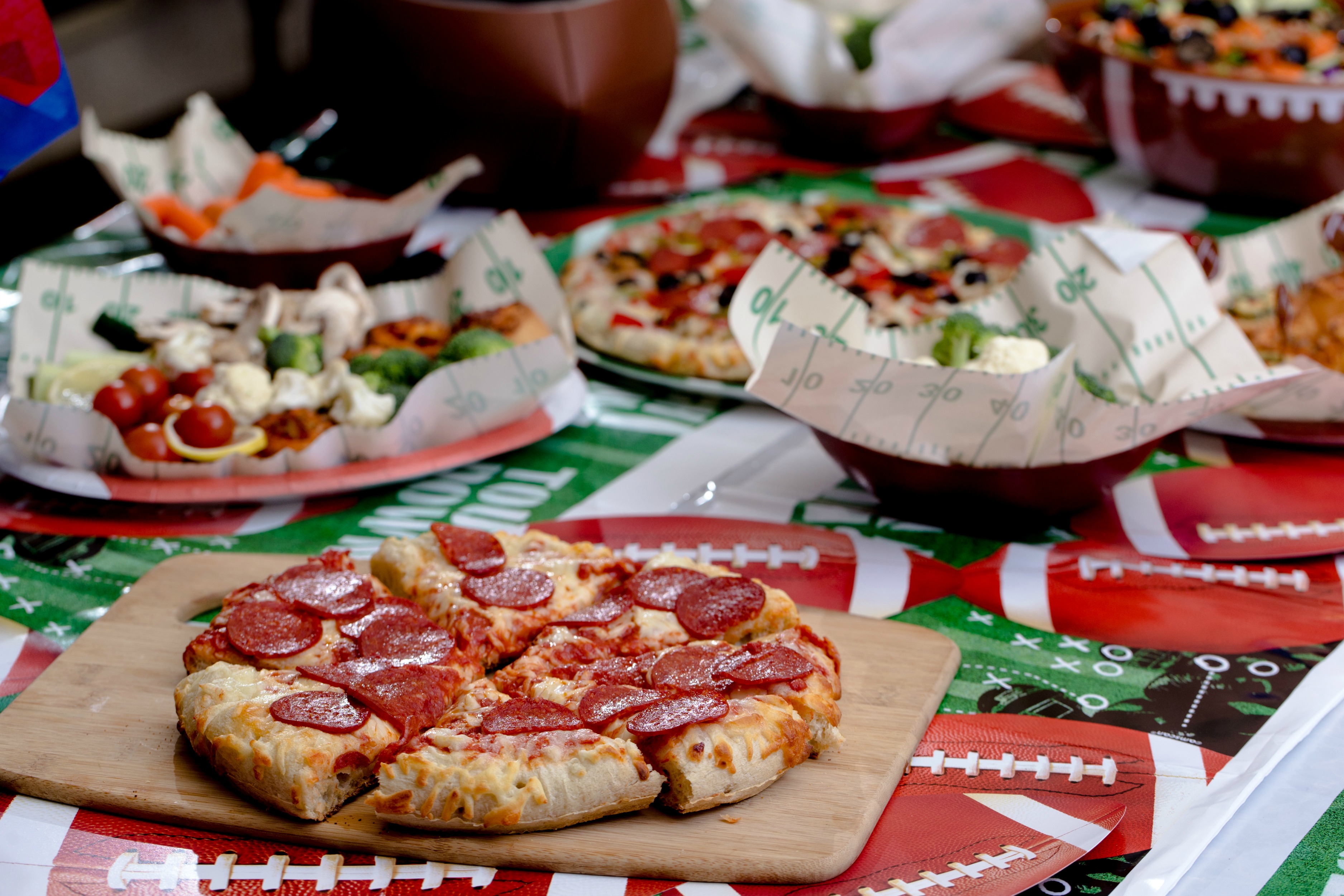 What to Serve at Your Pizza Bar
At my pizza bar, I like to serve a variety of DIGIORNO Original RISING CRUST Pizza so that everyone gets to try something they like. At tonight's pizza bar, I served up DIGIORNO Four Cheese, Pepperoni and Supreme Original RISING CRUST Pizzas. I like to have a mix of sweet, spicy and savory toppings so that there's plenty of options for all of my guests.
Today, I'm putting a fun twist on the usual pizza bar by serving up DIGIORNO Pizza Buns in addition to DIGIORNO Original RISING CRUST Pizza.  Pizza Buns are a savory snack option and come in four different varieties; Pepperoni, Five Cheese, Italian Style Supreme and Spinach Artichoke. Serve up these yummy DIGIORNO Pizza Buns with your favorite dipping sauces for hearty game-day snack.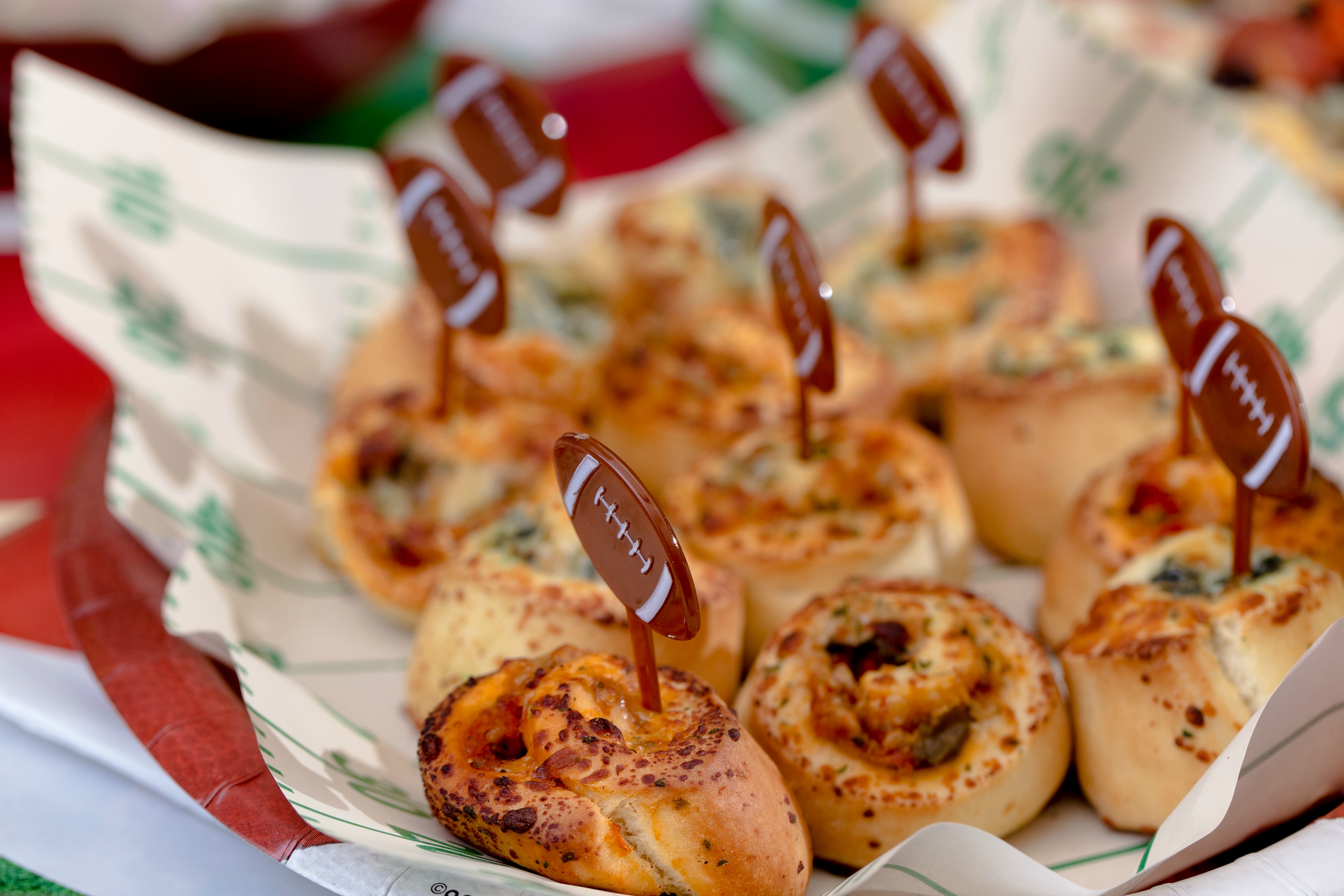 For my DIY Pizza Bar, I love to pair my piping hot and  crispy DIGIORNO Pizzas with chicken wings, a fresh salad and veggies, with a gorgeous make-ahead cocktail, which can easily be swapped out for a mocktail. I love whipping up my cocktails in big batches so everyone can refill their drinks at their leisure. Plus, it means I know there will be plenty for everyone, even if a few extra guests stop by!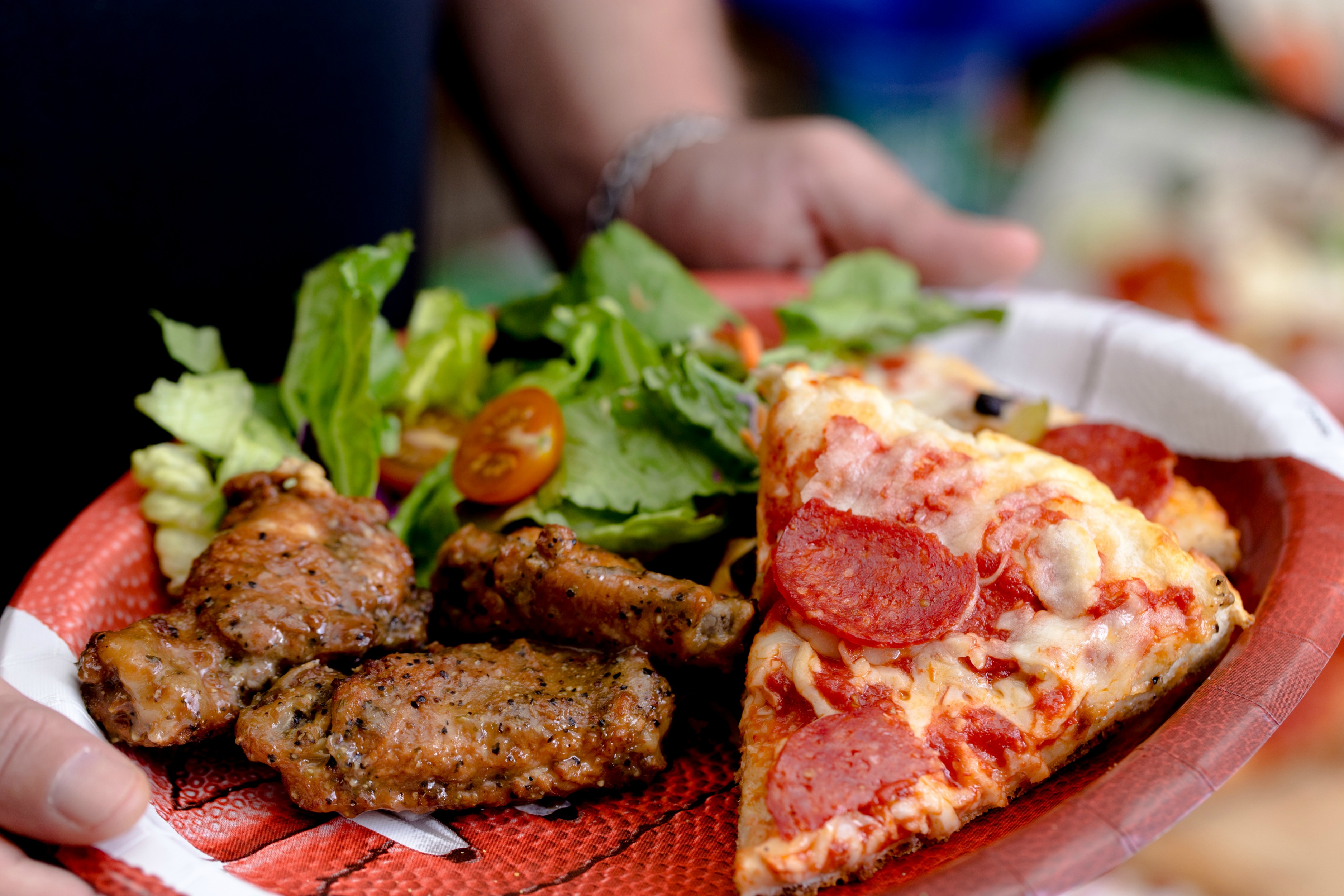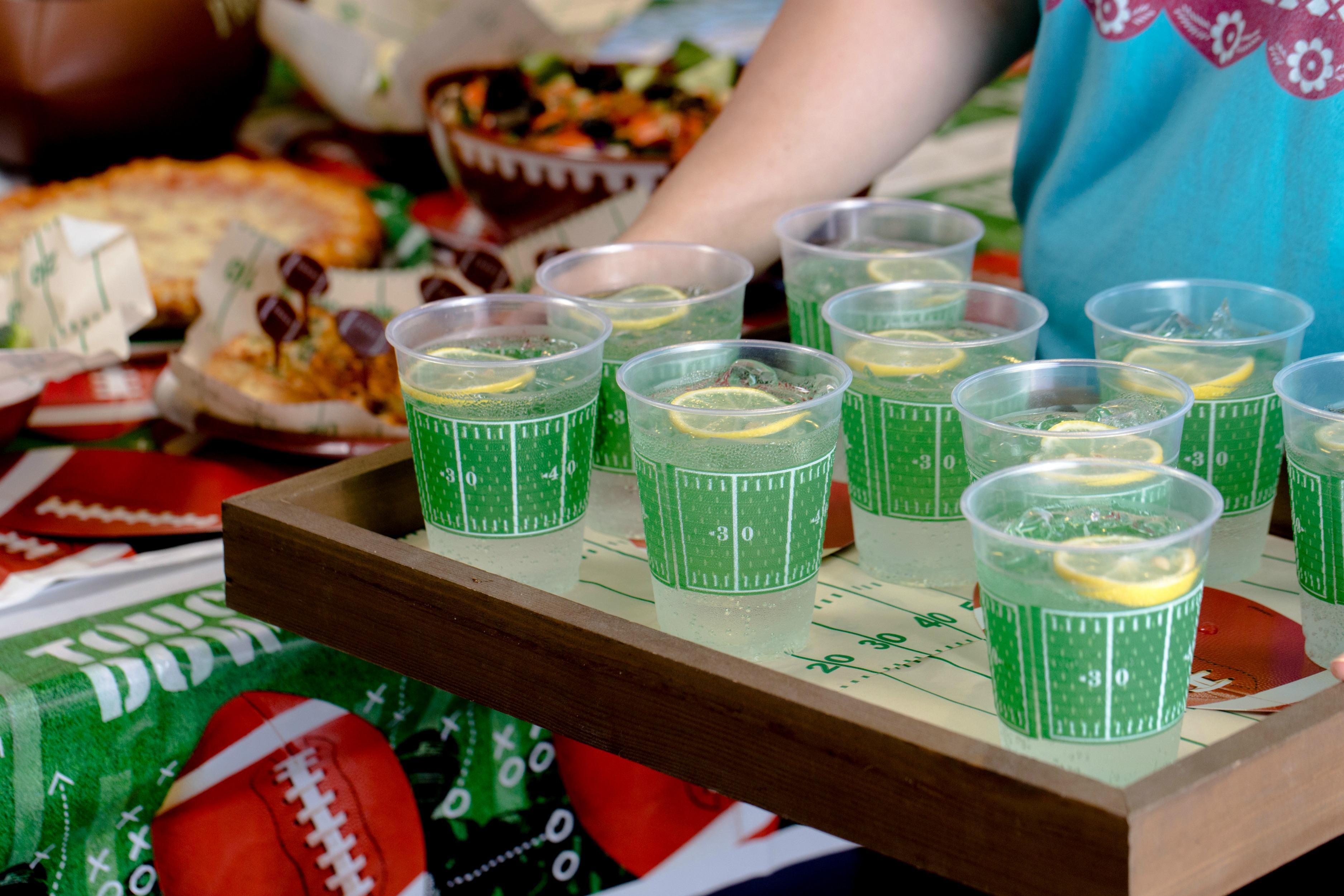 Tips to Host Your Own DIGIORNO Pizza Bar
To set up my DIGIORNO Pizza bar, I love to have a special theme. Since it's a game-day party, I went with a fun football theme, including all of my table settings like football party picks, plates, napkins, paper liners, banners and fun decor. I even pulled out my football themed slow cooker to roast the chicken wings, which added a unique touch to me table settings.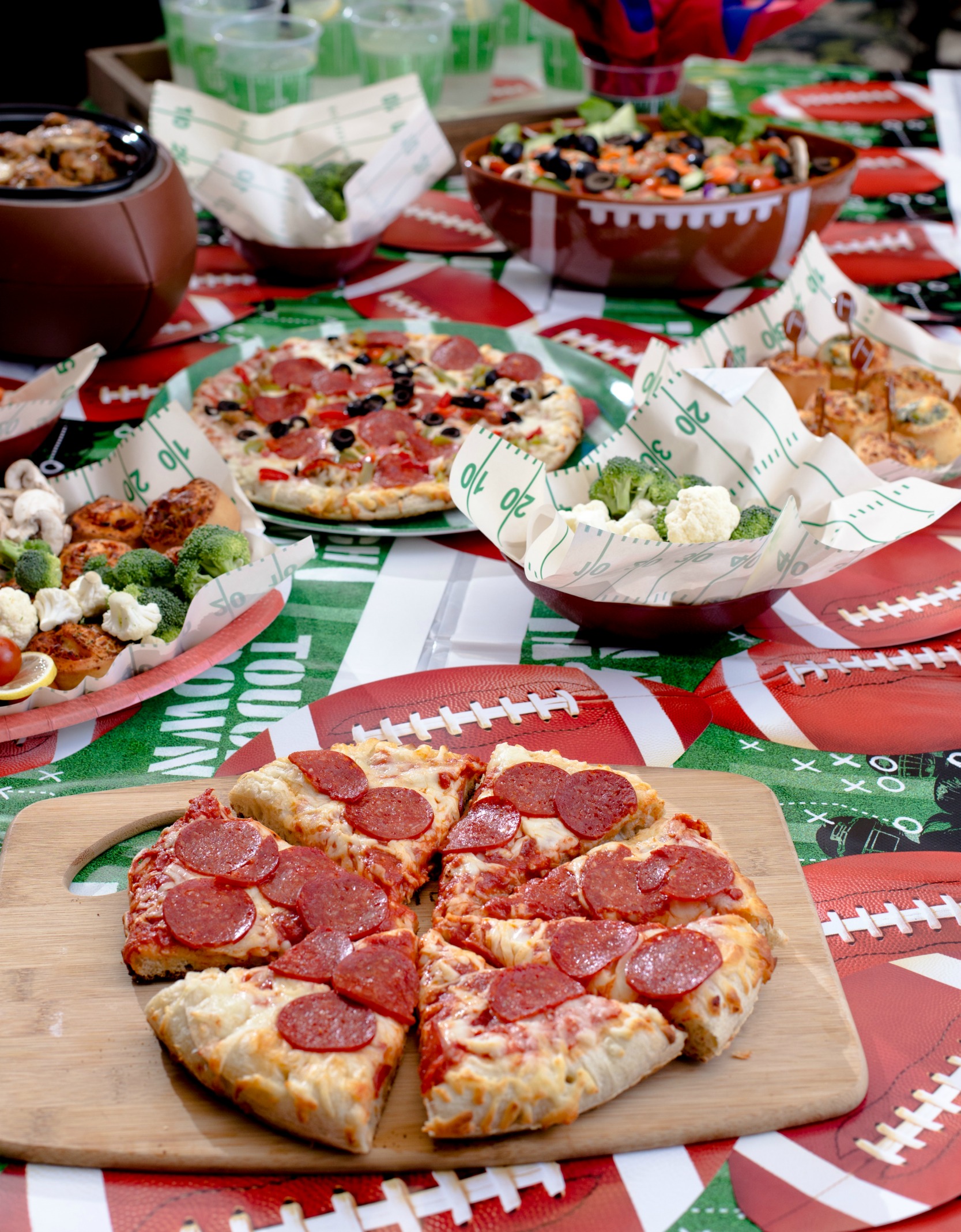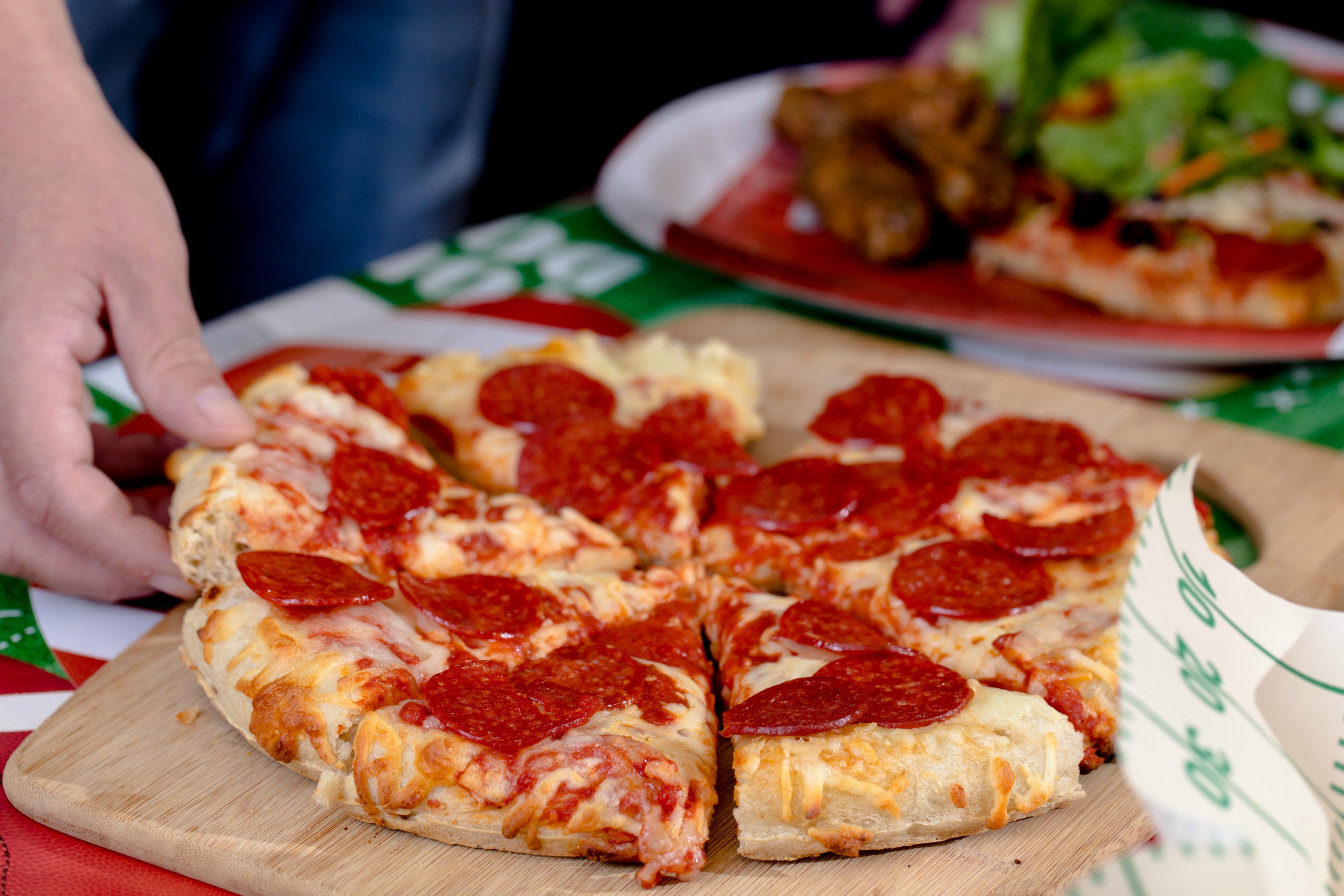 To keep it simple, I put out dishes that are low-prep or ready-to-serve, which means less time in the kitchen and more time to enjoy the game with my guests. I absolutely love entertaining and would never want to miss out on the fun. That's why a DIY Pizza Bar is the perfect way to entertain your hungry football fans.  Because DIGIORNO Pizza comes piping hot and crispy, straight from the oven ready to serve in minutes, you can be confident you'll spend more time tuned into the gridiron action with the crew on game day and less time in the kitchen.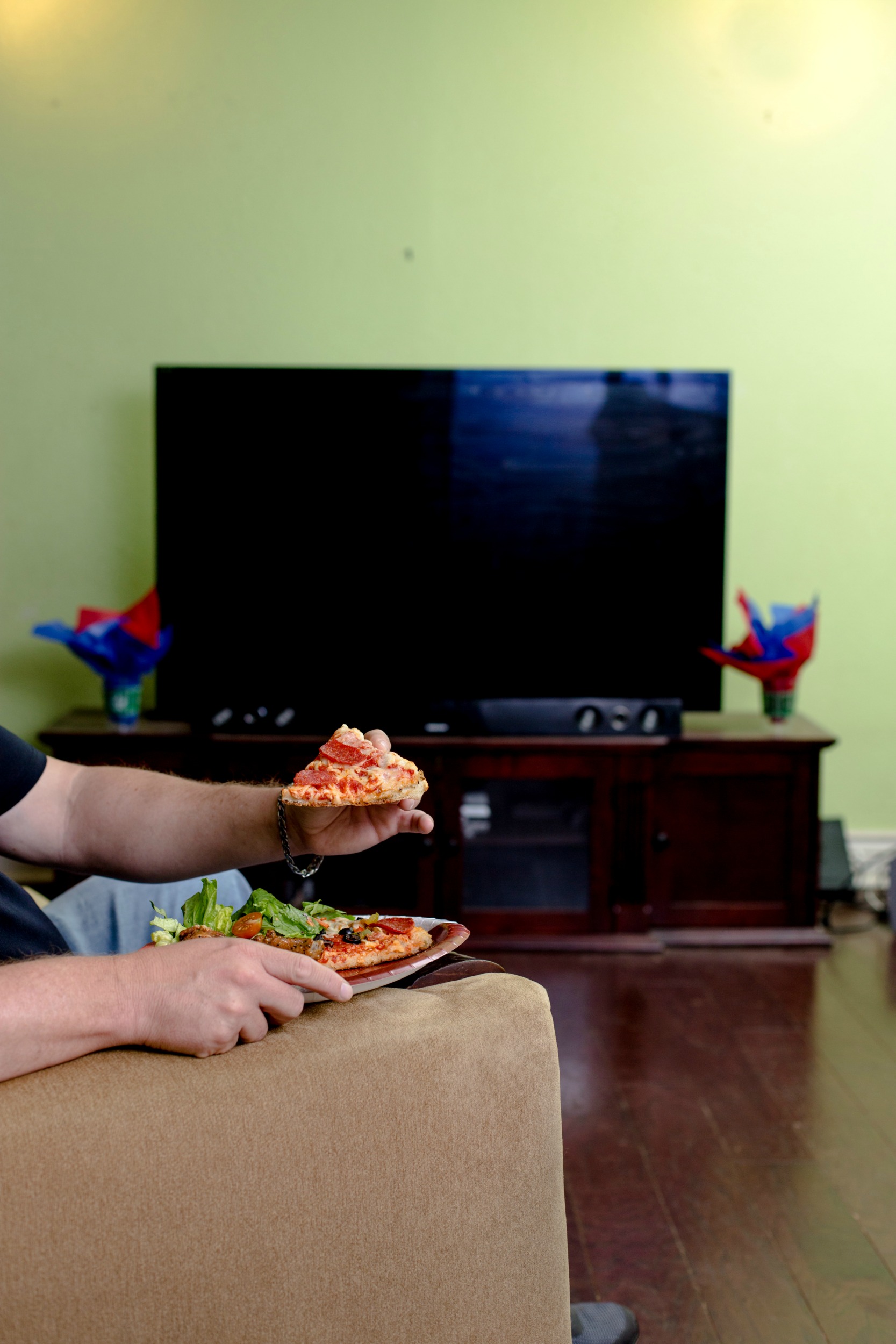 Try DIGIORNO Original RISING CRUST Pizzas and DIGIORNO Pizza Buns at your next football party for a fun and easy way to serve up big flavor to your guests. These delicious, easy-to-make entrees and snacks are the perfect addition to your next pizza bar and come in plenty of unique varieties to please any guest.
For more entertaining inspiration check out DIGIORNO on social media:
Sweet Life Disclosure: This is a sponsored post with DIGIORNO Pizza thank you for supporting the brands I collaborate with to bring you exciting new recipes and entertaining tips.