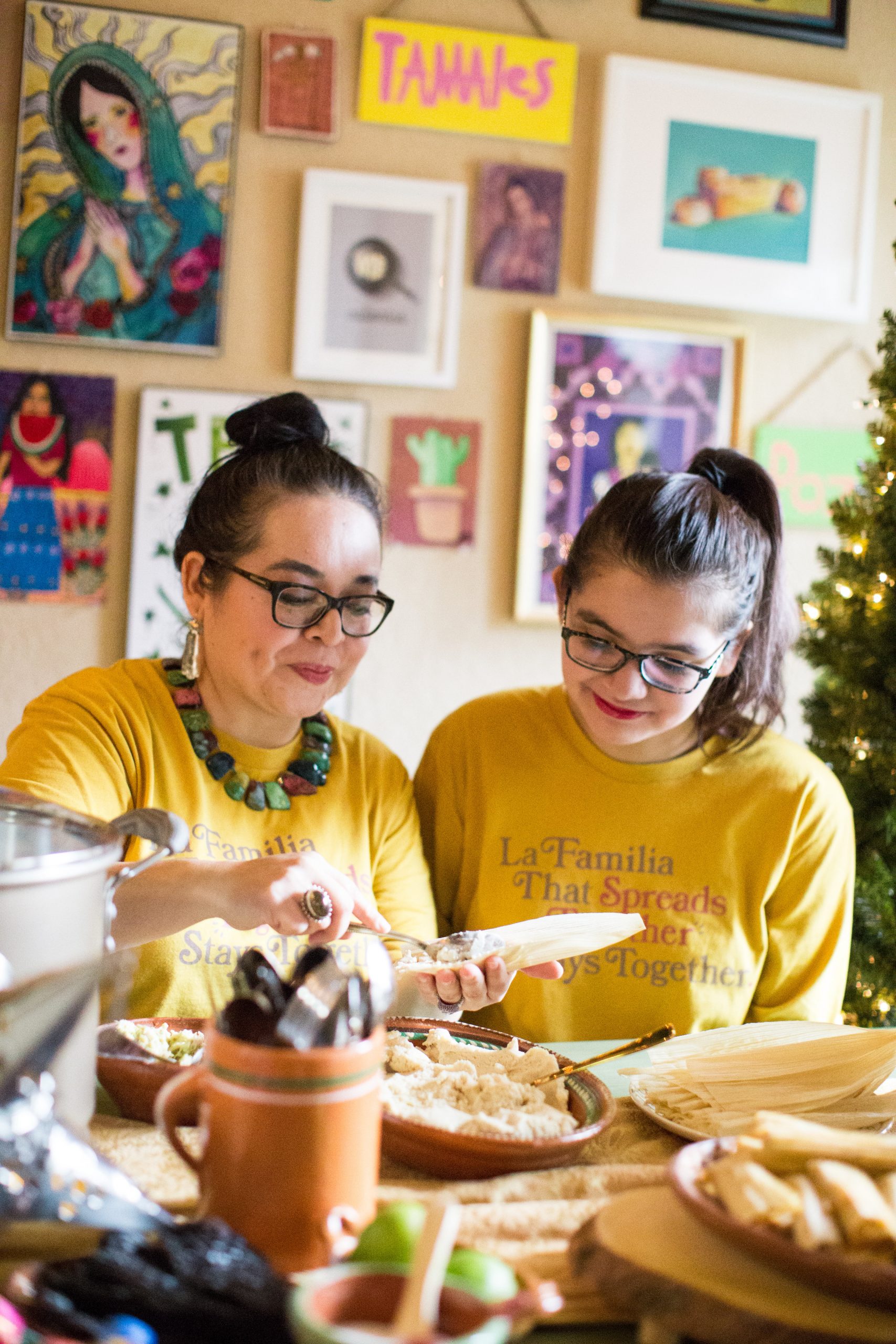 I'm hosted our annual tamalada this weekend. It was SO much fun! It's my favorite family event of the year.
Nothing makes me happier than seeing my entire Familia together, making tamales.
My Abuelita would be so proud we are carrying on this beloved tradition.
Have you attempted making homemade tamales at home?
Are you intimated by the process? Don't be. I'm here to help.
Let's work on prepping the fluffy, delicious masa that will hold you filling.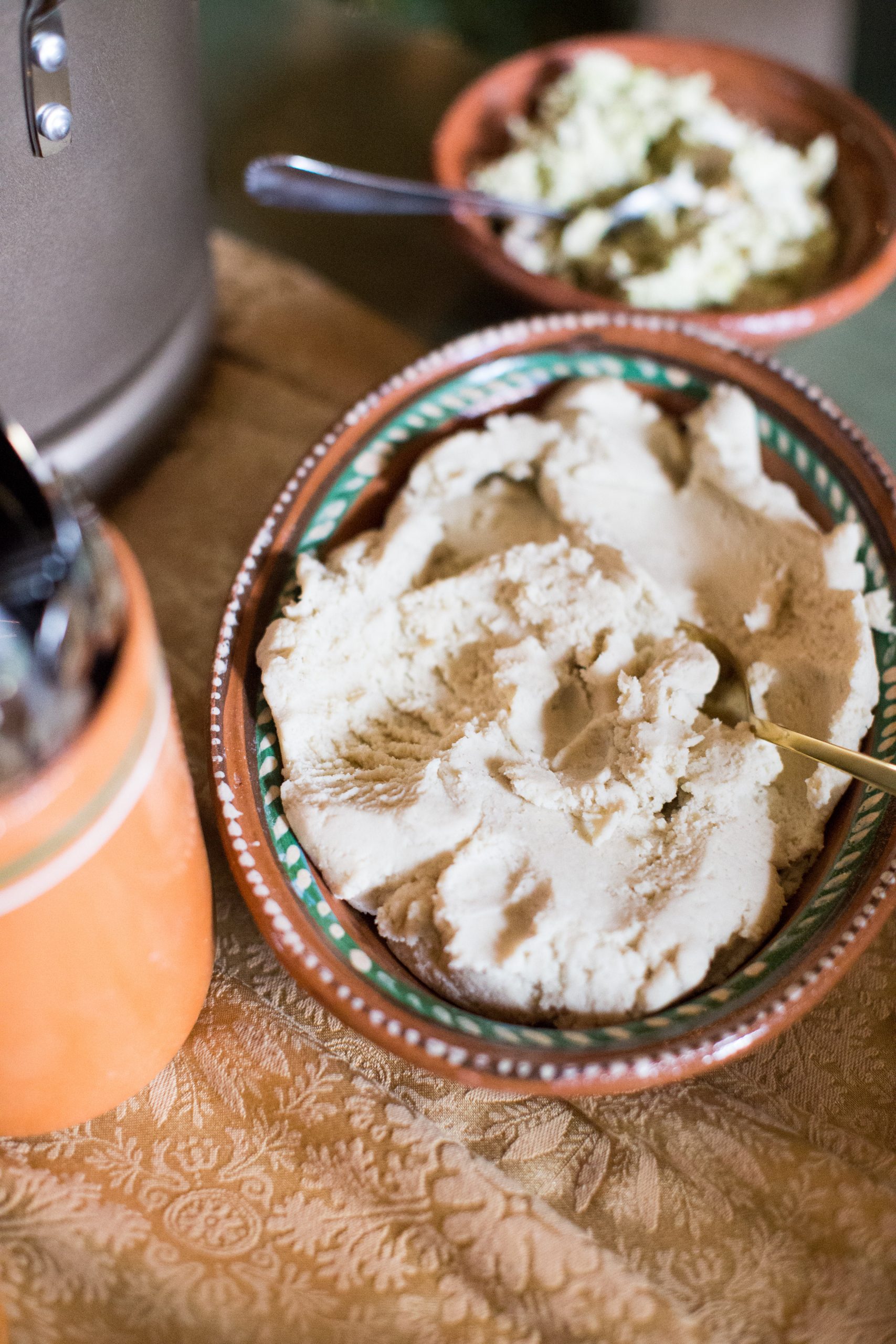 What is Masa?
Masa translates to dough, masa is used to make much more than tamales, it's a powerhouse ingredient in Mexican cooking. Masa is used to make tortillas, gorditas, sopes, hurraches, tylaudas and sopes.
Masa is a dough made from finely dried corn kernels that have been soaked in an alkaline solution, which roughly translates to limewater which softens down the corn, which then is grounded down to make masa.
Here in South Texas, fresh masa can be easily be found during the holiday season at tortilleras and bakeries, or the local Mercado offers freshly ground masa.
You can buy fresh masa in three forms:
Preparada, which means it is seasoned with spices and ready to use.
Regular, which means you will add seasoning to the masa, where you can customize it your family's recipe.
Masa Harina, (masa flour) which is like flour, but water or broth is added to quickly form a masa ready to be sued to make masa. Think of it as "instant" flour. Just add water or broth and you're ready to make tamales, tortillas, gorditas, sopes, hurraches, tylaudas and sopes. You can find it in the Latin aisle of your local grocery store. Find recipes here where I have used Instant masa harina:
Find the base masa that works best for you. I have used them all with success and continue to experiment with them in my kitchen.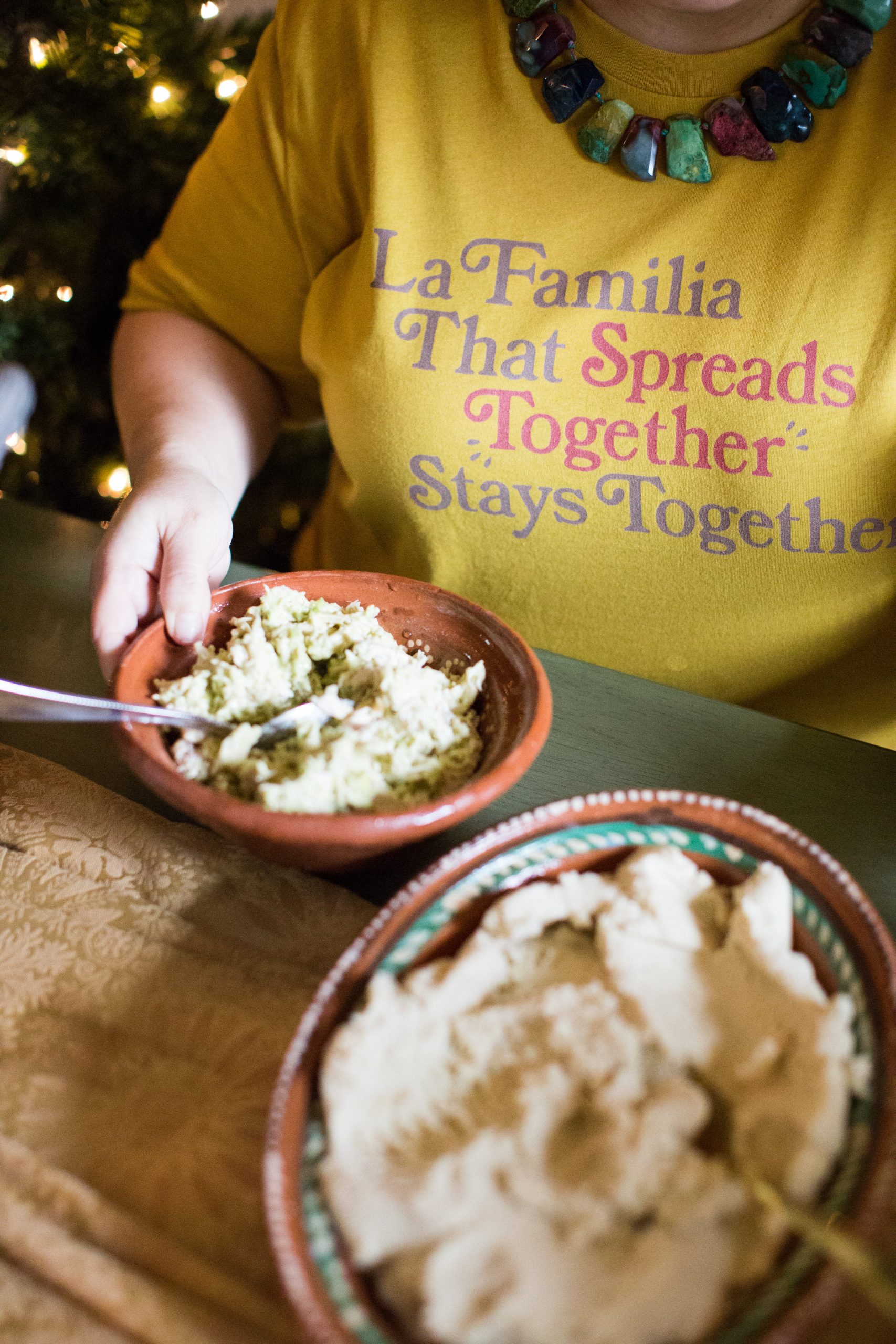 How to Prepare Masa for Tamales:
Preparing your won masa for tamales sounds daunting, if you have never attempted it, but I promise you it's worth it, plus think of all the deliciousness you will be creating.
I like to prepare my masa a day before my tamalada, so we are ready to spread the day of, but if you are only making a few dozen tamales they masa can be made the same day.
The key is you want to break up any clumps while preparing your masa clearing incorporating in the spices, chile sauce or lard you are mixing it. You want your masa to be smooth and easy to spread.
I like to mix my masa in a large stainless-steel bowl. A bowl big enough where you can easily knead the masa without ingredients spilling out. As you knew the masa slide your hand under the dough to the end of the bowl, lift the masa and push down to incorporate ingredients evenly. It feels weird at first, trust me when I was young, I always felt so weird mixing the masa.
You can also prepare your masa in a stand mixer. This is how I prepare my masa. It makes for easy prep since I prep a ton of masa. Try not to overload your mixer to avoid spillage. A friend of mine also uses her Vitamix to make the masa. I have not tried this method, but she swears by it.
Store your prepared masa, covered in the fridge until ready to use, for up to three days. When ready to spread, allow masa to come to room temperature for easier spreading.
To test is masa is ready for spreading: Drop a dollop of masa in a glass of cold water. If it floats, you're ready to spread, if it sinks add more lard and continue mixing.