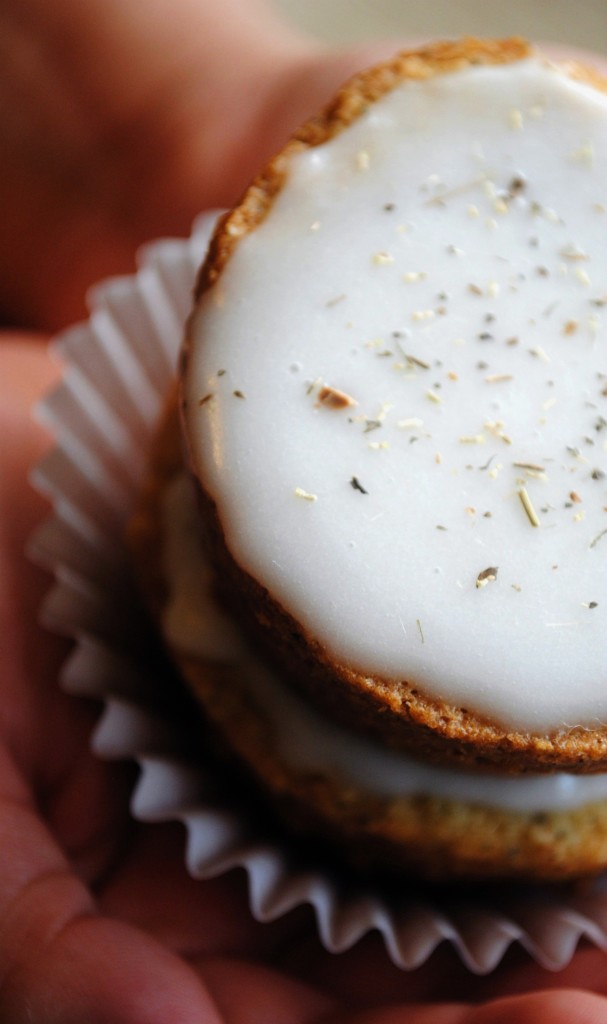 Mini Chamomile Cakes with Honey Frosting
This was the quickest photo shoot that has ever taken place in my kitchen.
I take full responsibility.  I decided to bake these mini chamomile cakes in the morning hours, the exact hours that everyone began to rustle out of bed.  My nieces floated into the kitchen and knew something was up.
They never left. Enter my two girls, little sister and my mom. I grabbed my camera, but it was no use. Piping cups of tea, coffee and cold milk made their to the table all while grabbing my photo subject. No use. I gave up grabbed a cup of tea and enjoyed them with my family.  A true sign of success, so please forgive the fuzzy, shaky, off balance shots.   A true testament these mini chamomile cakes are worth baking.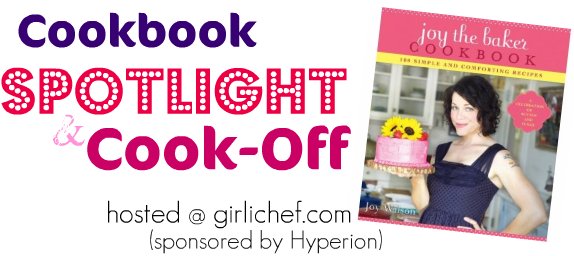 Mini cakes infused with chamomile tea are baked until tender.  Topped with the dreamiest honey frosting.  The frosting is laced with honey adding a delicate sweet touch.  Top with a garnish of tea and enjoy with a steamy cup. Even better the next day if there is any left. Enjoy!
[amd-zlrecipe-recipe:76]
*This post is part of the Joy the Baker Cookbook Spotlight and Cook-Off sponsored by Hyperion and hosted at girlichef*
Sweet Life Disclosure: I was invited to participate in the Cooking Spotlight  and  received the cookbook from the publisher. My thought, love and passion  remain my  own.