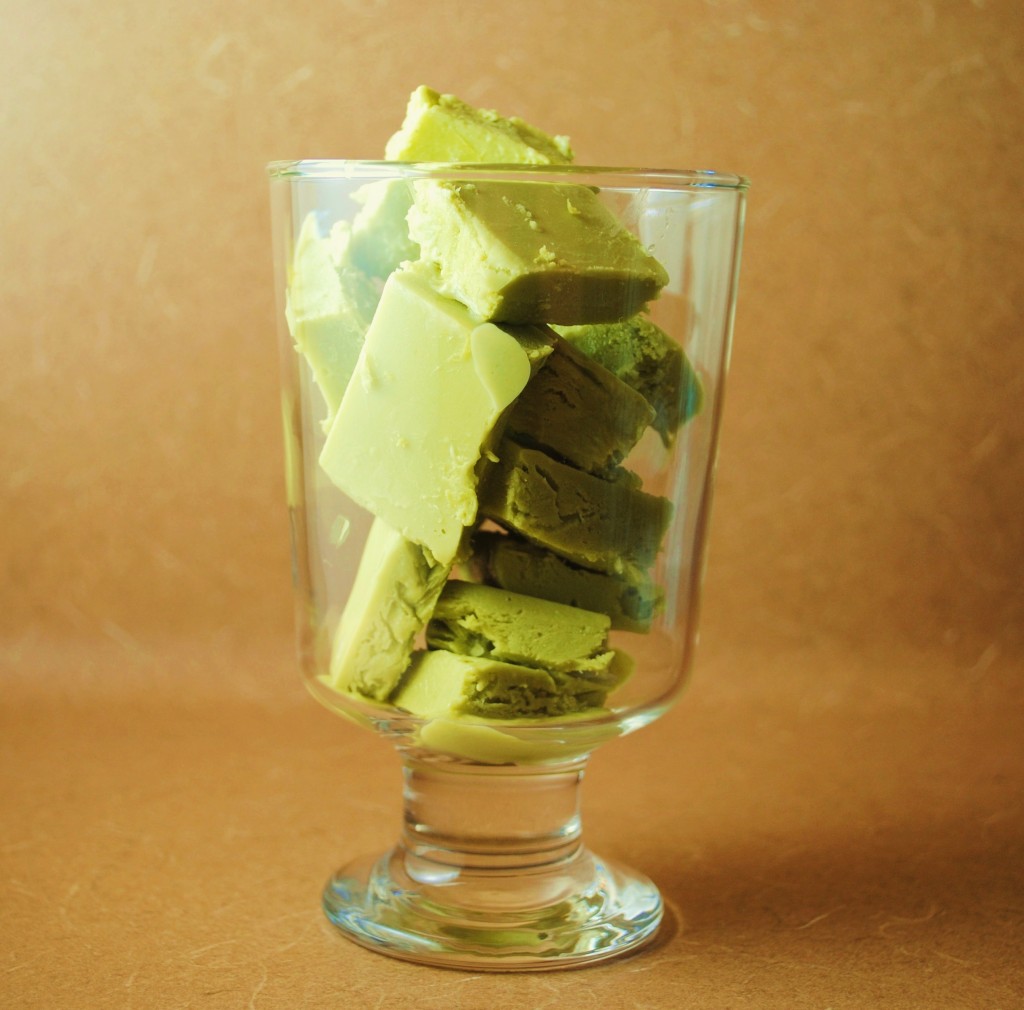 When I was little my mom made homemade tortillas every morning for breakfast any leftovers were wrapped in a kitchen towel and left on the table.  For lunch she would quickly unwrap the tortillas give 'em a quick reheat,  stuff slices of avocado,  a light sprinkle of salt and lunch was served.  This to her was fast food not happy meals or fried chicken in a bucket.
Did we ever complain?   Are you crazy we knew we had it good, my mom's food was glorious, okay scratch that…her food is and continues to be glorious (love ya momo).    So I greatly appreciate my beloved avocado as it continues to carry a huge love link to my mom, the only problem is I have no talent what so ever in picking perfectly ripe avocados.
I still to this day walk right past them knowing that I don't stand a chance.  This became quite a problem when hubby realized how horrible I was at the task  he knew if he ever wanted to eat the "green goodness" again he would have to take charge.  So for the last 10 years he has picked every avocado that has happily passed through our tummies.
I have never had a problem with this arrangement until I begin blogging,  many of the  Mexican dishes that I love to share usually require the "green goodness."  So I was stuck I would have to face my fears begin choosing my own and live with the fact that we might loose some money in the process.
So there we were at the produce aisle I'm not gonna lie I was nervous -I knew I was facing a losing battle.   I guess we were there for awhile, I hadn't noticed when  Chuls turns to me and says "mommy should I pick? we're kinda in the the way."
"Ya baby you pick,"
She quickly walked up to the mountain of avocados brushed her hand softly over the pile, picked one up, put it back, picked another, picked another, and another and we walked off.
Later as I was making dinner I grabbed one to slice for our tacos and thought please be perfect, please be perfect, I love my daughter.
And there it was the most beautiful avocado ever, I honeslty wanted to cry, it was simply stunning.
At dinner  I asked Chuls "how did you know which ones to pick?"
"They felt right," she said.
I can't even put into words how happy I was, she will FAR surpass me in every kitchen aspesct, but what really had me jumping for joy, she had saved me from avocado picking disaster.  Well at least until she goes to college, but then again I still have Pips.  Enjoy!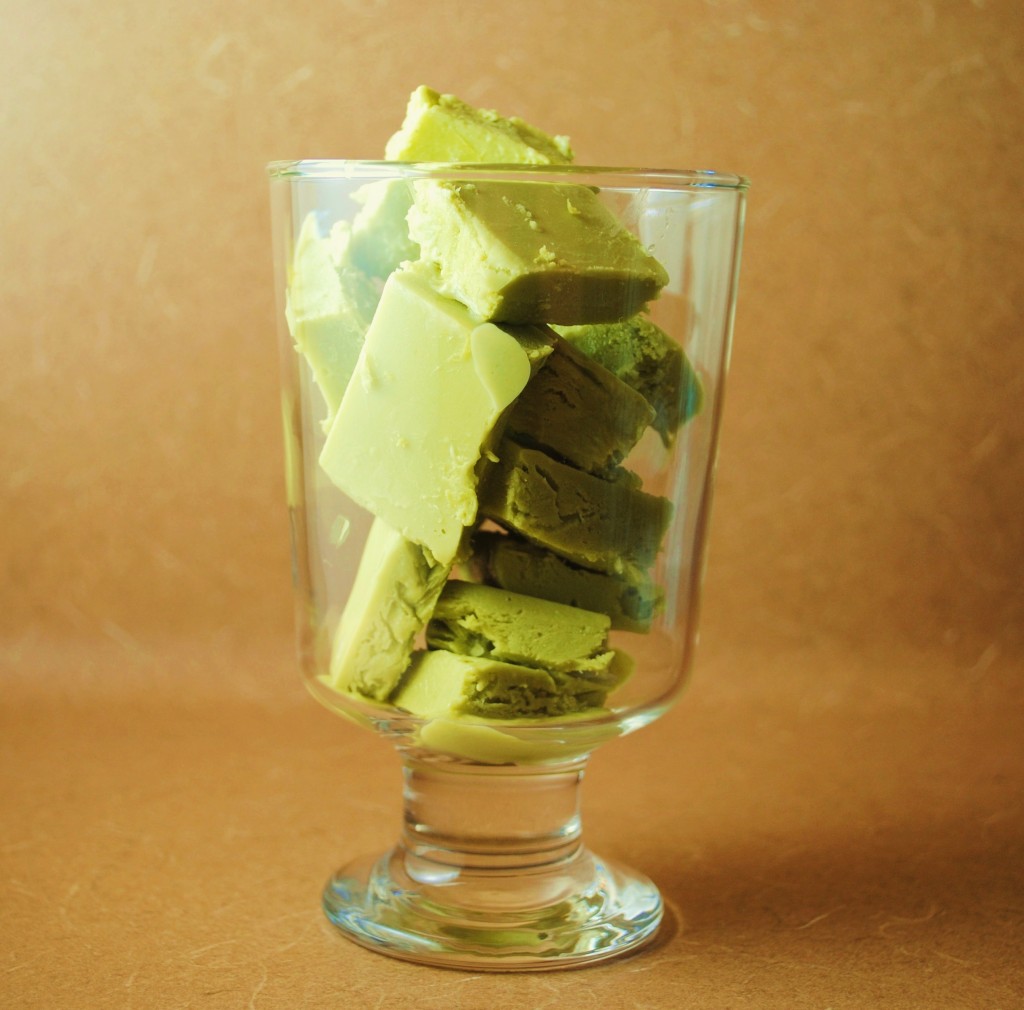 Lemon-Avocado Sherbet
Ultimate Mexican
Better Homes and Gardens 2010
makes 8 servings
1 large avocado, halved, seeded, peeled, and cut up
1 cup half-and-half or light cream
2/3 cup powdered suagr
1/2 tsp finely shredded lemon peel
1/3 lemon juice
In a blender combine avocado, half and half, powdered sugar, finely shredded lemon peel, and lemon juice.  Cover and blend until smooth.  Pour avocado mixture into 2 quart square baking dish.  Cover and freeze for at least 4 hours or until firm.
To serve, let stand at room temperature for 15 minutes.  Cut into squares and divide among serving bowls.
++++++++++++WINNERS OF LAVENDER GIVEAWAY+++++++++++++
Thanks to everyone who commented, tweeted and supports me every day. I was going to post the winners Saturday. but honestly I don't even touch my comp on the weekends.
Weekends are strictly for having fun with my girls, anyways getting on I know you are all in suspense….the winner…. Stella from The Witchy Kitchen  you get a copy of The Local Flavor of Lavender and  tub of culinary lavender from Blanco, Texas…BUT WAIT…
I called the Chamber of Congress and scored two more tubs of lavender (sorry no cookbooks) and we put all the names in the pot again and the winners are Joanne of Eats Well with Others…and Sommer of A Spicy Perspective
Please send me your mailing addy and I will get these out for you, the tubs are being mailed from Blanco today, so Joanne and Sommer as soon as I get them, they will be in mail the next day…