Lavender Lizzie, isn't the color beautiful? For one ticket/$6.00 you could shop while sipping on Blanco's Lavender Festival signature cocktail in a beautiful commemorative glass.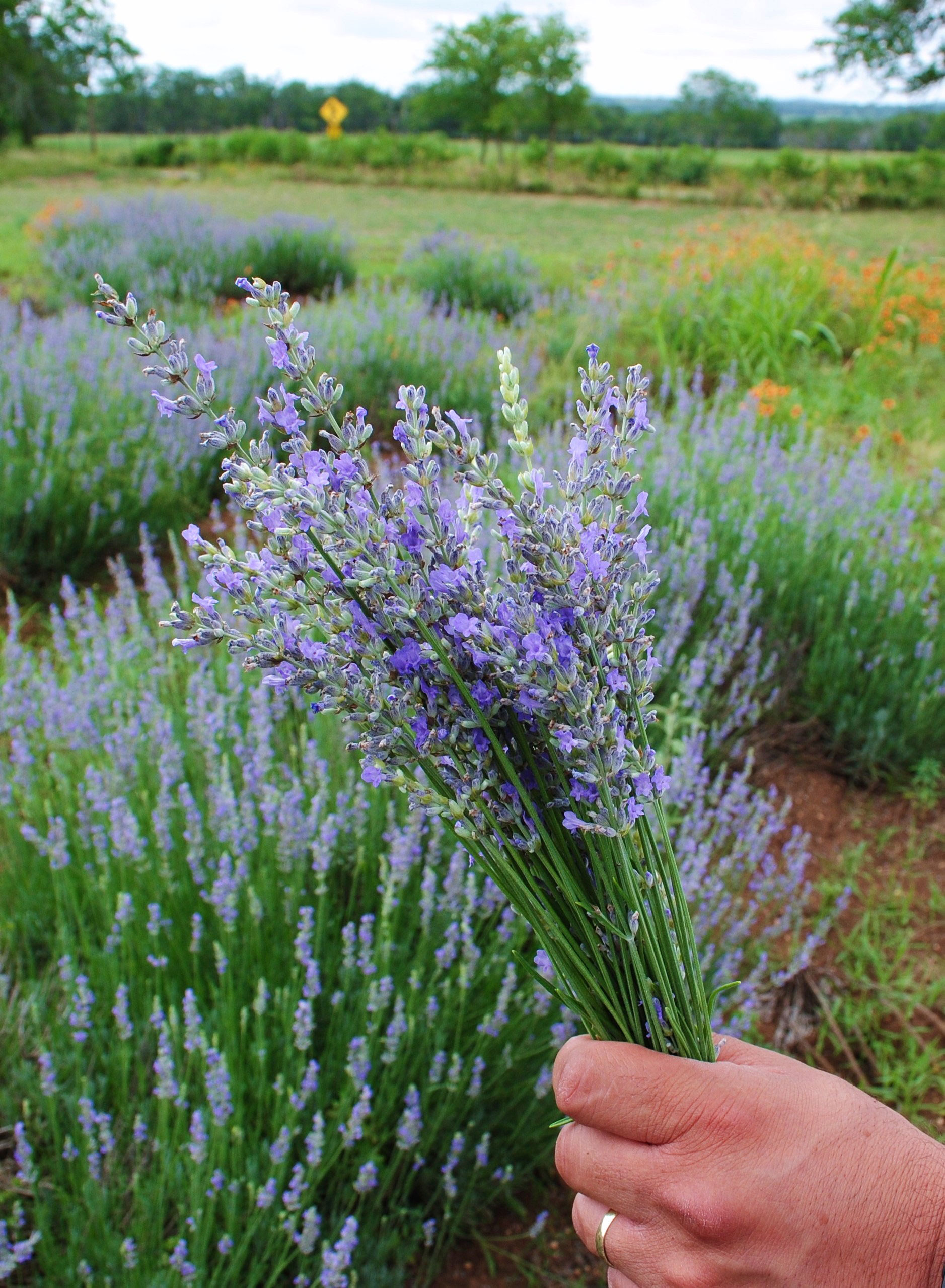 They had ready made bottles of this wonderful syrup for sale at the food tent. Chill and serve over champagne. Hubby suggested I should buy a couple of bottles to enjoy year round. I agreed suggesting we swing by after we had enjoyed the festival to purchase them as to save us lugging them around for hours. Well that never happened due to tired kids, heat and increasing crowds. I was so upset with myself until I browsed the festival cookbook and found another great cocktail. First enjoy some pics from the festival then we make cocktails. Please don't forget to enter to win a copy of the cookbook and a tub of local lavender ready to use, for all your summer cooking. (click here to enter) Enjoy!! Sweetlife
TEXAS SOURCE— www.blancolavenderfestival.com
Butterfly Potato Chips, I have to be honest- I wasn't feeling these, they were soggy-not at all crispy
Deep fried pickles, Chuls and I shared these…she informed me we must recreate these at home..I quickly agreed… so I could continue to stuff my face.
Trees of welded iron with wine bottles as limbs, they were beautiful- I quickly imagined them in my backyard…
Local artists', showcasing their work…
Lavender products – soaps, lotions, oil, perfumes, candles, etc……
For your wine,
Lavender plants, we couldn't resist one for each mom,
Blackberry- Lavender Champagne Cocktail
from The Local Flavor of Lavender
serves 1
1 ounce blackberry liqueur or Chambord
1 ounce pomegrante juice
1/4 ounce fresh lemon juice
1 ounce Lavender syrup (recipe follows)
Ice
Champagne
Blackberries for garnish
Mix blackberry liqueur, pomegranate juice, lemon juice, and lavender syrup in a cocktail shaker with ice. Strain the mixture into a champagne flute and top with champagne.
Garnish with blackberries.
Lavender Syrup
from The Local Flavor of Lavender
1 cup water
1 cup sugar
2 tbsp dried culinary lavender buds
In a small saucepan, bring water and sugar to a boil. Stir mixture until dissolved. Remove from heat and add lavender buds. Cover and allow lavender to infuse into the sugar syrup. Strain into a glass container, cover, and refrigerate for up to a few weeks.