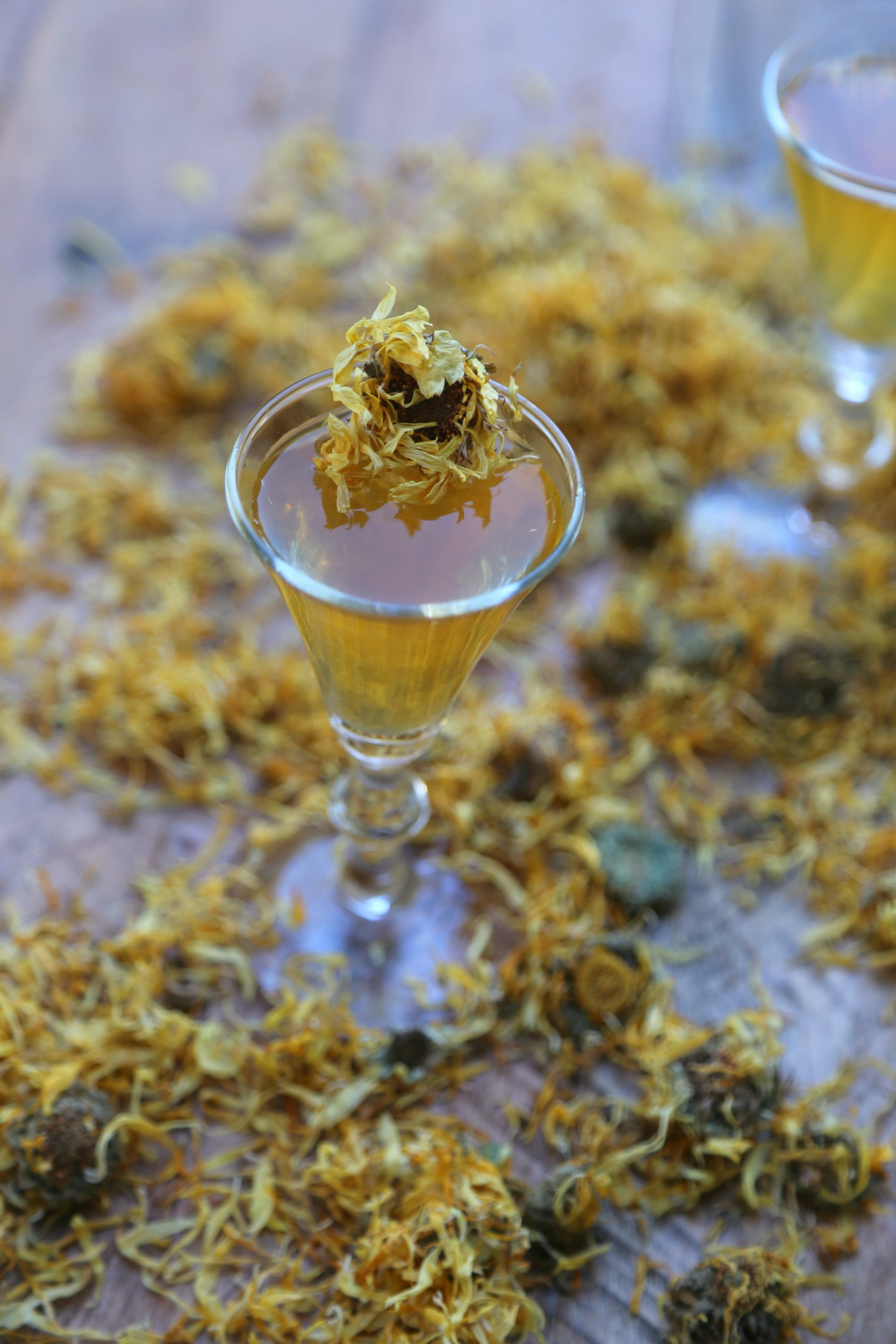 How to Make Marigold Infused Wine
My abuelita is the epitome of beauty to me, She carried herself with grace, dignity and never lost her temper under pressure. She introduced me to things I still to this day treasure. As soon as October arrives I purchase a box of eat Count Chocula cereal, she used to buy us a box every October to enjoy on the weekends. At the beginning of every school year she would take me to pick out a pair of keds – one year I selected a bright yellow, the following year a vibrant turquoise. I loved those turquoise keds. And to this day I continue to purchase a pair of keds every year, my hubby recently surprised me with three new pairs – one pair is the cutest shade of lavender.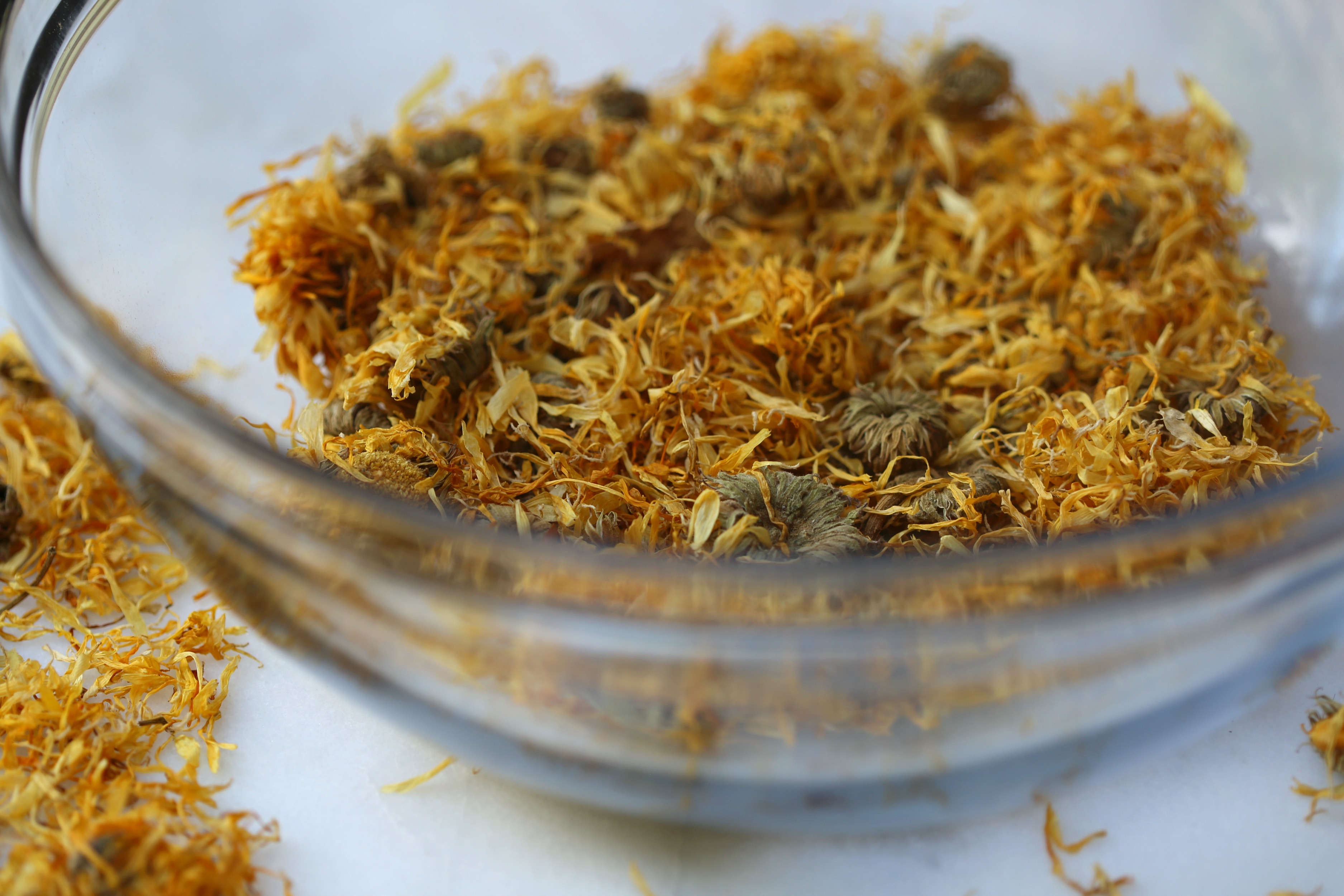 Mi abuelita also helped to shape my style in cocktailing. She preferred simple, classic cocktails…and boy did she love wine.  In the winter months we would sit outside at my mom's porch and sip spiked coffee and chat about the latest novela episode, she is also one of the reasons I can't kick my novela habit.
I recently shared a bread recipe that reminds me of her. A marigold infused bread, an adapted bread recipe of the one she used to make featuring hibiscus. I adore marigolds. Did you know they are the flower of the dead? They are placed on the gravesite and altar of the your loved one to help them find your journey home. Bright, colorful their smell is intoxicating. I purchased them dried, then rehydrated them to use in recipes. Today I want to share with you an easy homemade marigold wine.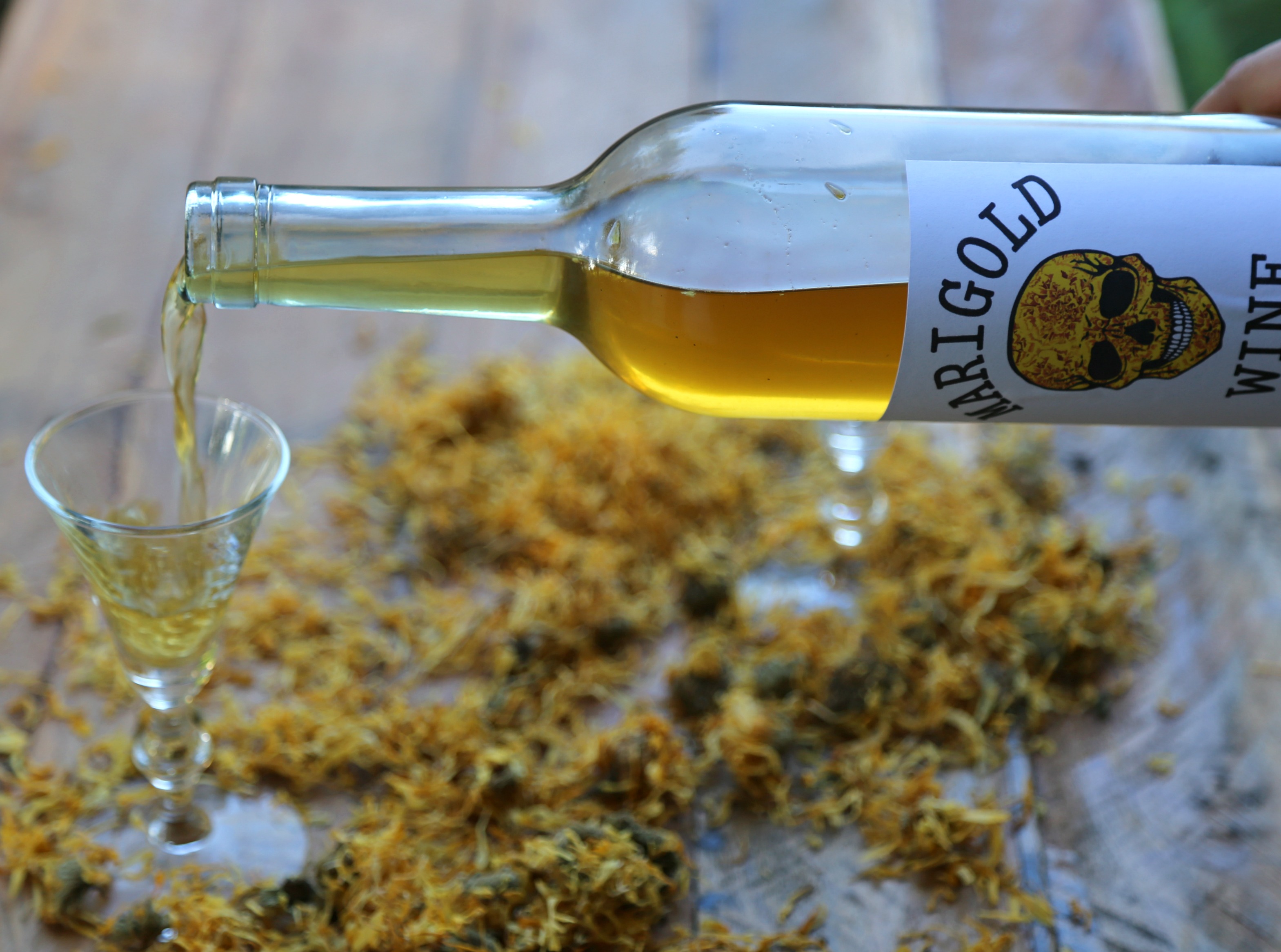 No need to worry, we're not actually going to make homemade wine from scratch – I am not that patient or talented.  We are going to infuse wine with beautiful dried marigold to create a floral fragrant wine.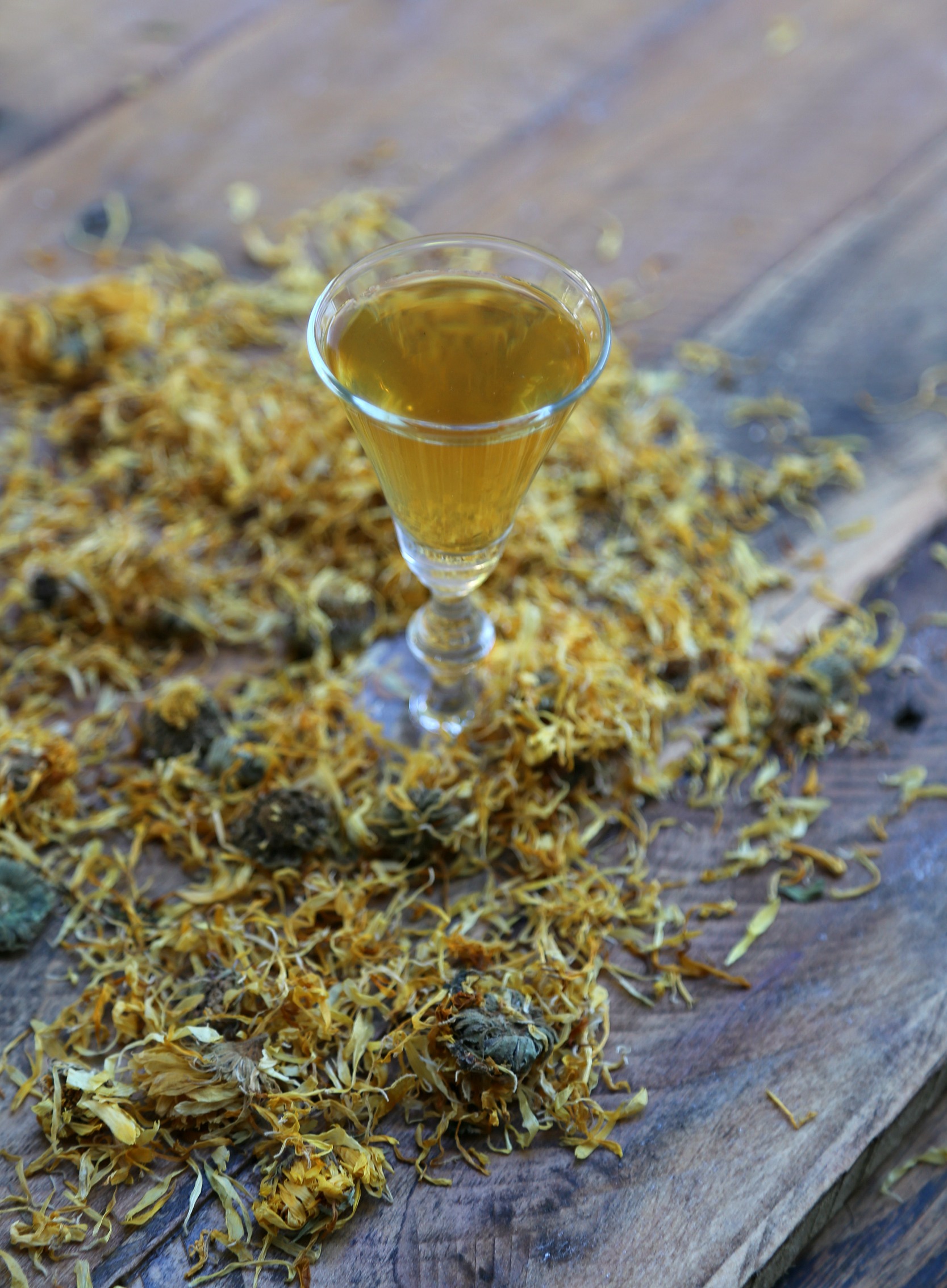 The process is simple; begin with a white wine you enjoy and add dried marigolds. You can add the dried flowers to the wine bottle or infuse in a clean, sterilized jar or bowl. Clean and sterilize your jar or bottle carefully as you do not want to create any wild yeast to the wine that may affect the flavor. After the wine, has infused, strain and return to jar or wine bottle.
My little sister created a label for me to place on my wine bottle. Details of label:
Font – Gungsuh
Create on Microsoft word or silhouette cameo software
Printed on 8.5 by 11-inch label sheets, then trim to desired size.
Infuse your wine for up to four days, tasting every few days to reach desired taste. I recommend not allowing the infusion to run more than four days, the marigolds will overpower the infusion. I infused my wine for three days. The wine was ever, so slightly infused with the marigolds. I didn't want the marigolds to overtake the wine, but lightly infuse it. I am in love with the final tint of the wine.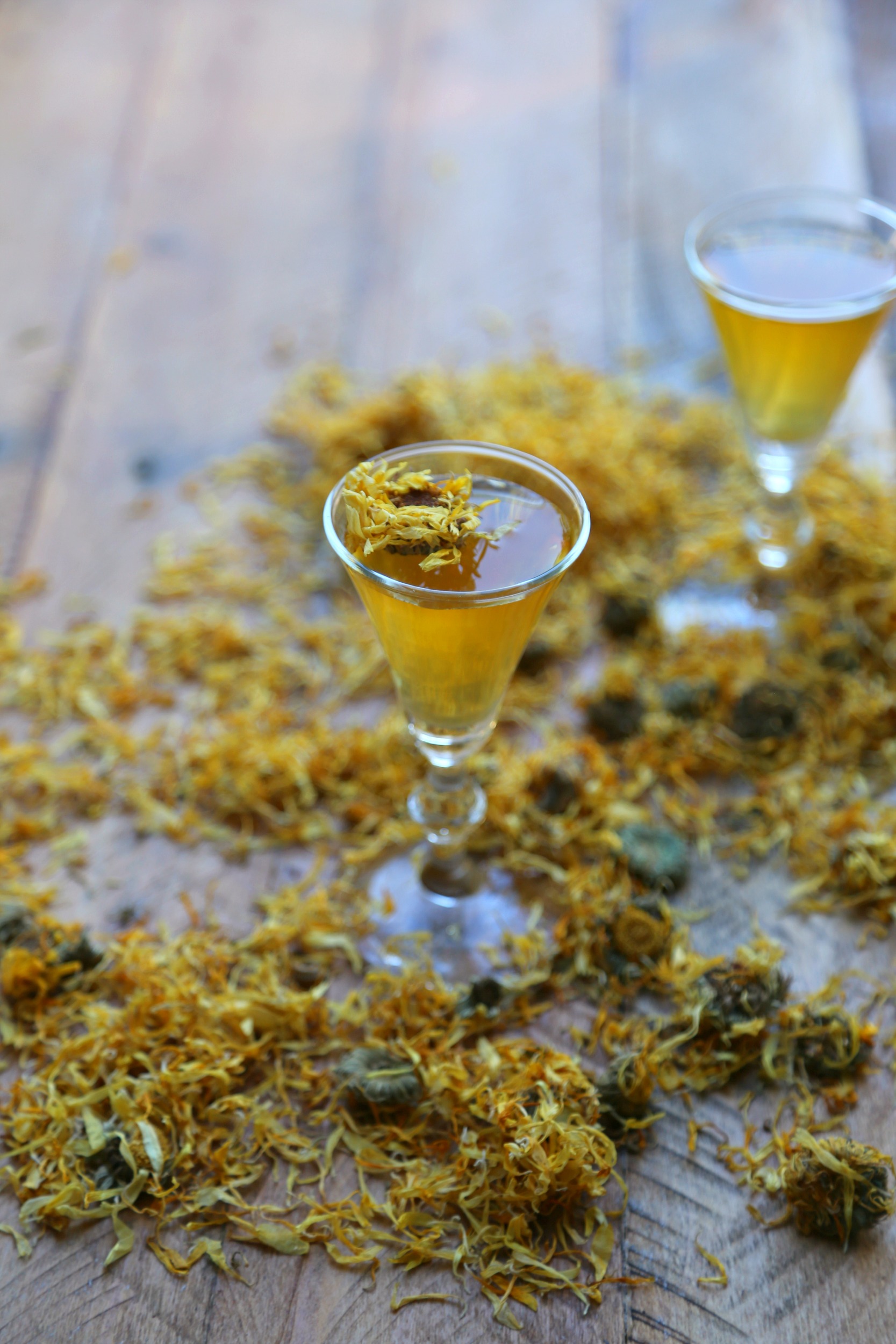 [amd-zlrecipe-recipe:585]