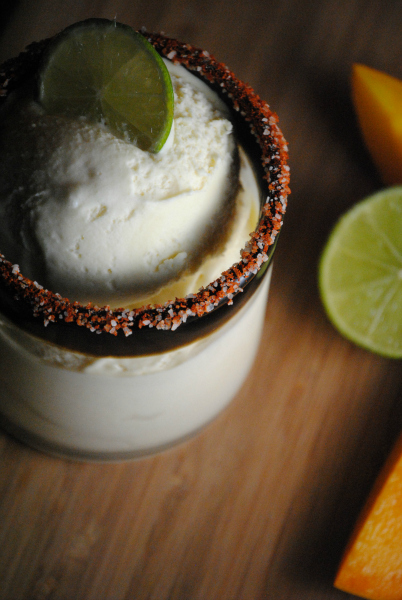 Mango Margarita Ice Cream
I'm headed to the beach today.  As I type mi carino is fighting with the pile of floats, buckets, shovels and gear my kids have left in the living room.  Can you believe I live a 20 minutes drive from Port Aransas Beach and a 10 minute drive from Rockport Beach, its insane? Two dreamy locations loving offering their glory of salty, light blue waves, miles of sandy brown turf and hours upon hours of fun.
One of the many, many blessings of moving home. 
Today we will splash in the waves, my kids will chase their cousins on the hot sand and they will all insist on us carrying bucket after bucket of sweet sand in the hopes that their dream village of sandcastles will be built.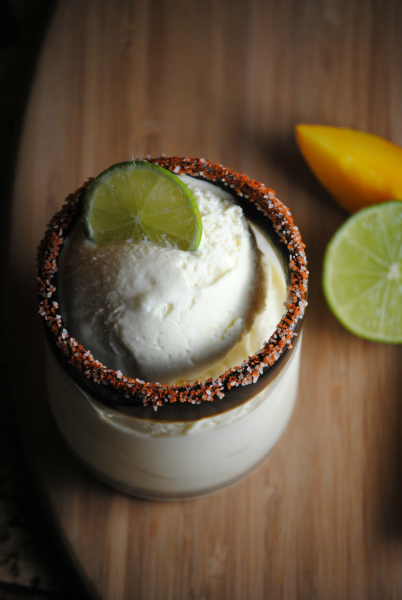 Sunscreen, check 
Towels, check
Snacks, check
One the drive home sun kissed tiny faces will nod off, my arms will ache and mi carino will be craving a nap.  A shower, a nap and an early dinner will conclude our day.  The kiddos will run outside with a paleta in hand and us adults will settle in for a heaping, no make it 3 heaping scoops of mango margarita ice cream.
Heck we did carry all those buckets of sand, we deserve it. 
Waves, sand, kids, a nap and Mango margarita ice cream.  A dreamy Friday! Enjoy!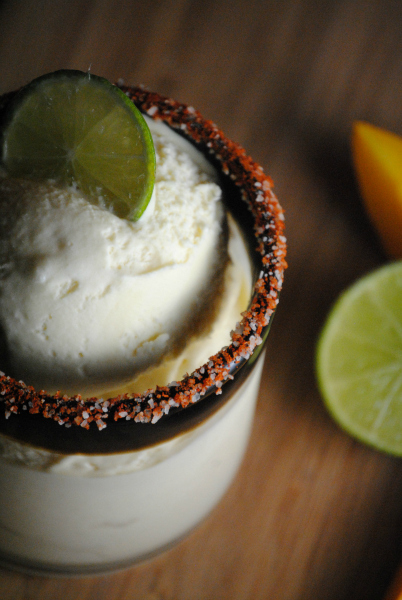 Serve this ice cream in small margarita glass for a fun presentation.  Make sure you add a colorful rim by combining chile with salt.  Run a wedge of lime over your glass and dip in salt.  The chile give you a spicy kick that pairs so sweetly with the creamy ice cream. This ice cream is no churn, so it does melt fairly quick. Rim your glasses, scoop your ice cream and stash in freezer until ready to serve.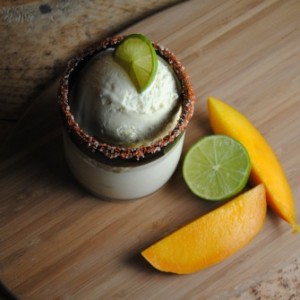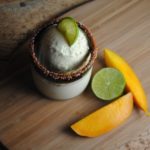 Mango Margarita Ice Cream
Ingredients
1

teaspoon

lime zest

1/2

cup

lime juice

2

tablespoons

tequila

3

tablespoons

Cointreau

1 1/4

cups

powdered sugar

2

cups

heavy cream

½

cup

pureed mango
Instructions
Pour the lime juice, tequila and Cointreau into a mixing bowl fitted with a whisk attachment.

Add sugar and whisk to dissolve.

Add the cream and then softly whip until thick and smooth but not stiff.

Fold in mango puree

Spoon into an airtight container.

Freeze overnight.
Recipe Notes
With ice cream maker, pour in the mixture and follow manufacturer's directions.
Adapted from Nigella Lawson