I'm celebrating National Margarita Day with vibrant Mango Pineapple Margaritas made with Tequila Cazadores.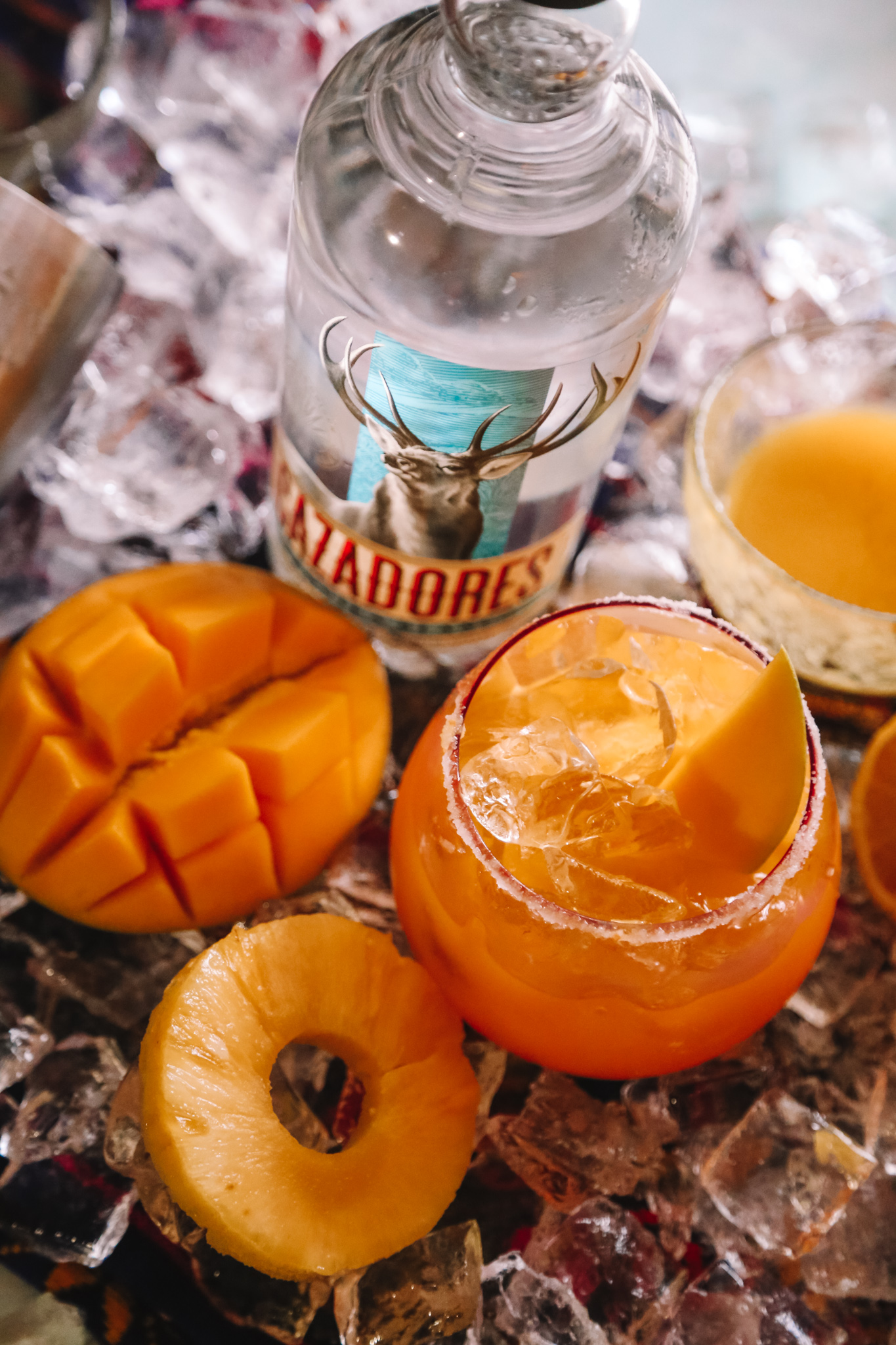 On February 22, tequila lovers unite to pay tribute to one of the most beloved cocktails of all the time – The Margarita! The margarita is my favorite cocktail. I am a huge tequila fan so whipping up margaritas is one of my passions. Luckily being a Tequila Cazadores Ambassador I always have plenty of quality tequila on-hand to shake up for my family and dinner guests.
A bit of fresh fruit juice, a splash of citrus, a hefty pour of tequila shaken together with plenty of ice and listo—you have a delicious margarita. I always share in my cocktail classes there is no need to use a margarita mix.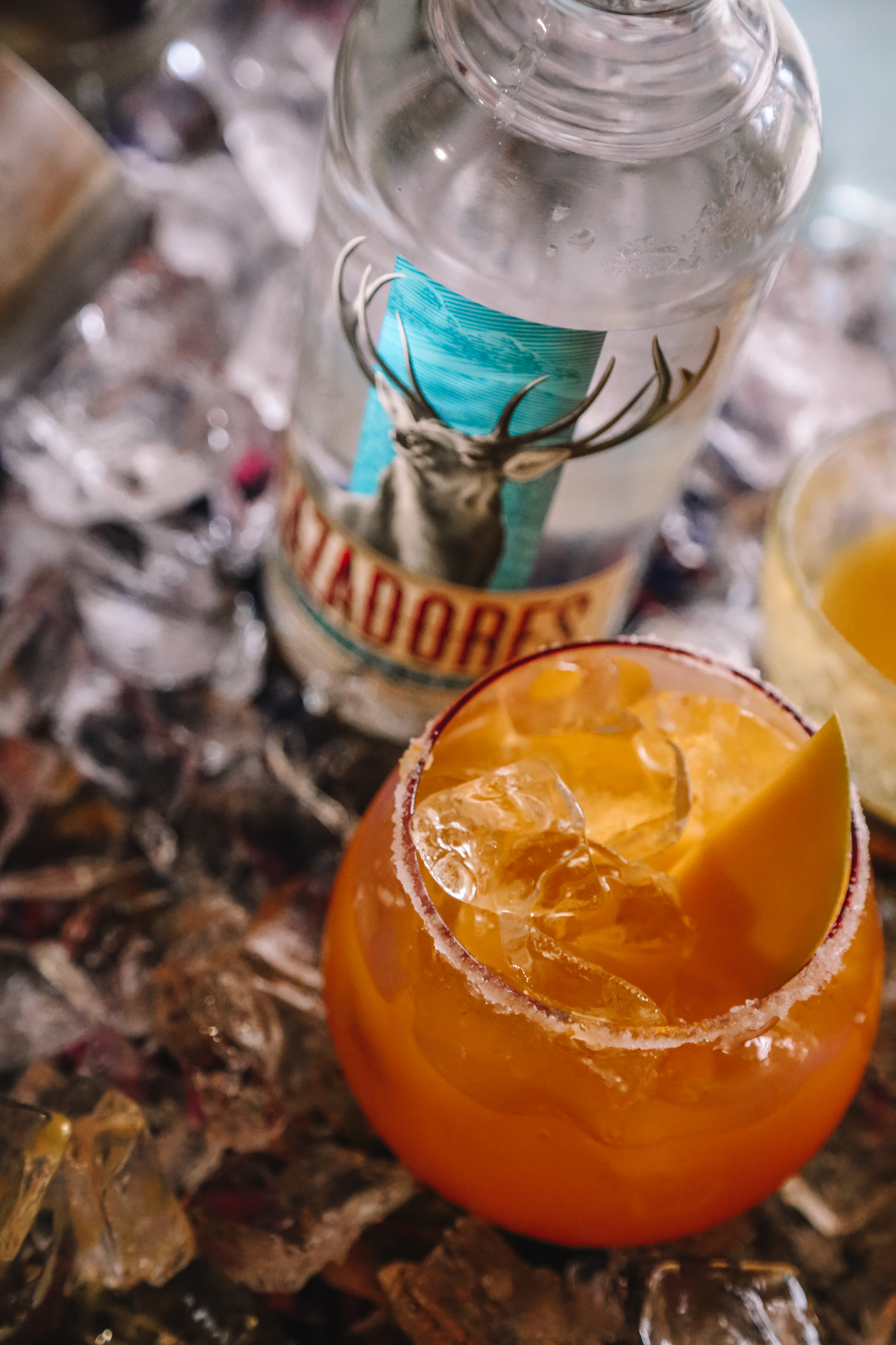 Today I want to share with y'all how easy it is to make my Mango Pineapple Margaritas at home just in time to celebrate National Margarita Day.
For this margarita, I use both fresh mango juice and fresh pineapple juice. I juice mine at home with my juicer, but you can easily source great fruit juices at your local grocery store or at fresh juice bars.
For this margarita I used Cazadores Tequila Blanco. Cazadores Tequila Blanco is bottled after distillation to preserve its clean taste and soft finish. Essences of pure agave shine through, creating a clean taste and a short, sweet finish. This natural, light flavor makes Tequila Cazadores Blanco ideal for mixing.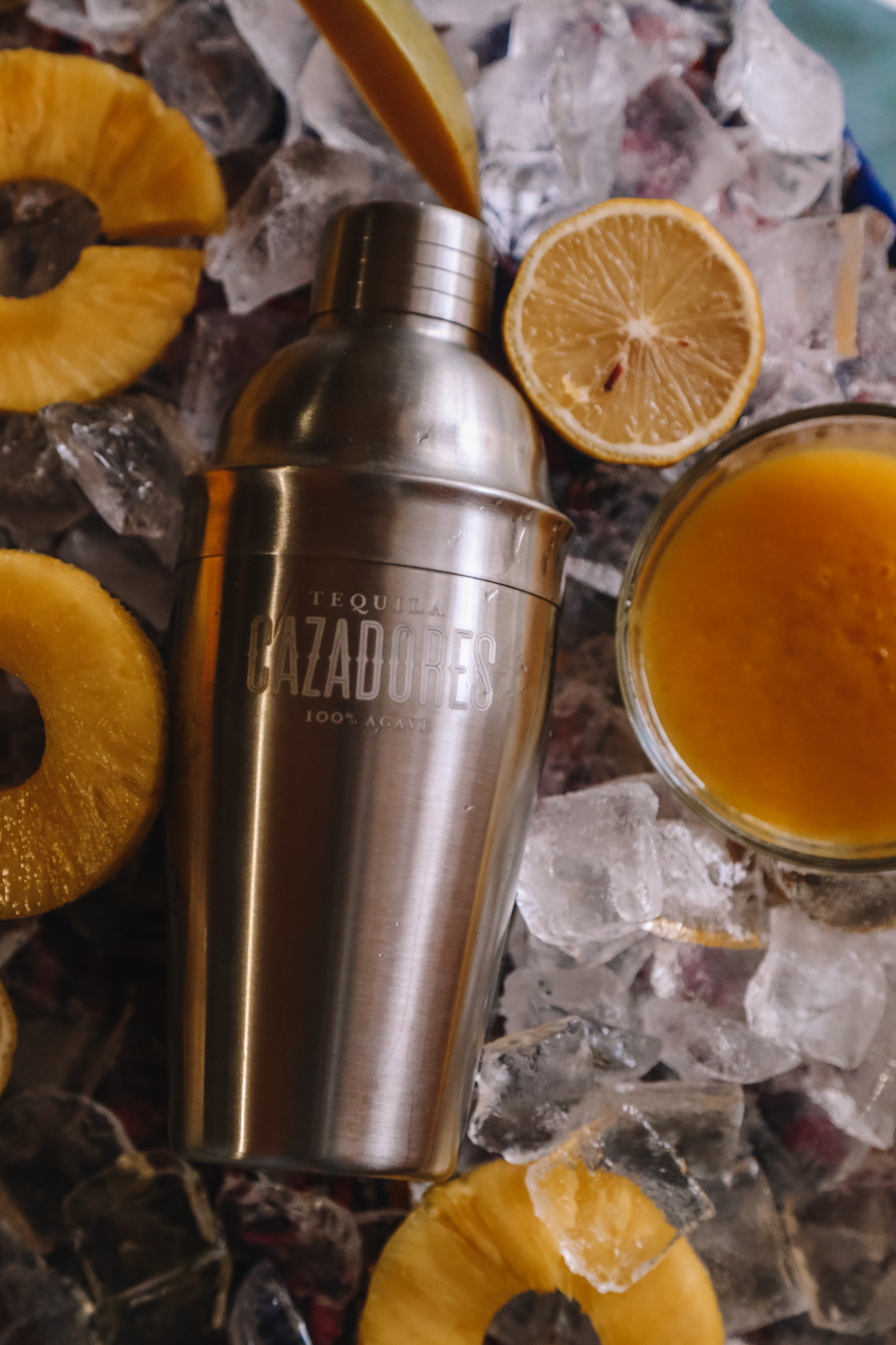 To a cocktail shaker filled with ice, you will add fresh juices, tequila, and Cointreau. Shake well, this helps to give the cocktail it's texture, aerate the cocktail and dilute the fresh juices – which works well for this cocktail since the mango juice is on the thicker side.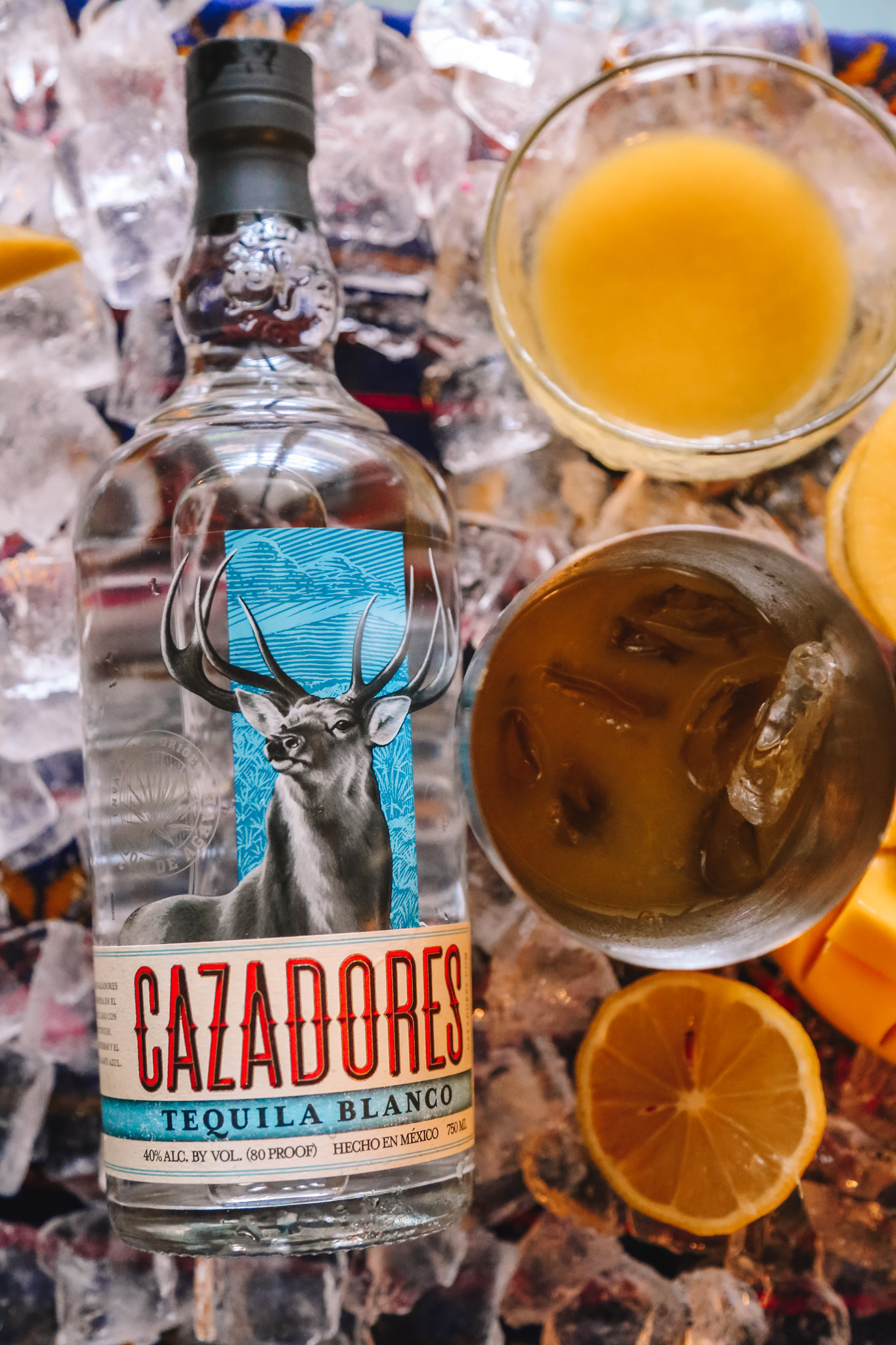 To rim your glass run a lemon wedge around the rim of the glass, then dip into salt. You can rim it with salt or sugar. I like to rim with salt since it perks up the flavor of the fresh juice. I rim my glasses fill them with ice and place them in the freezer until I am ready to serve.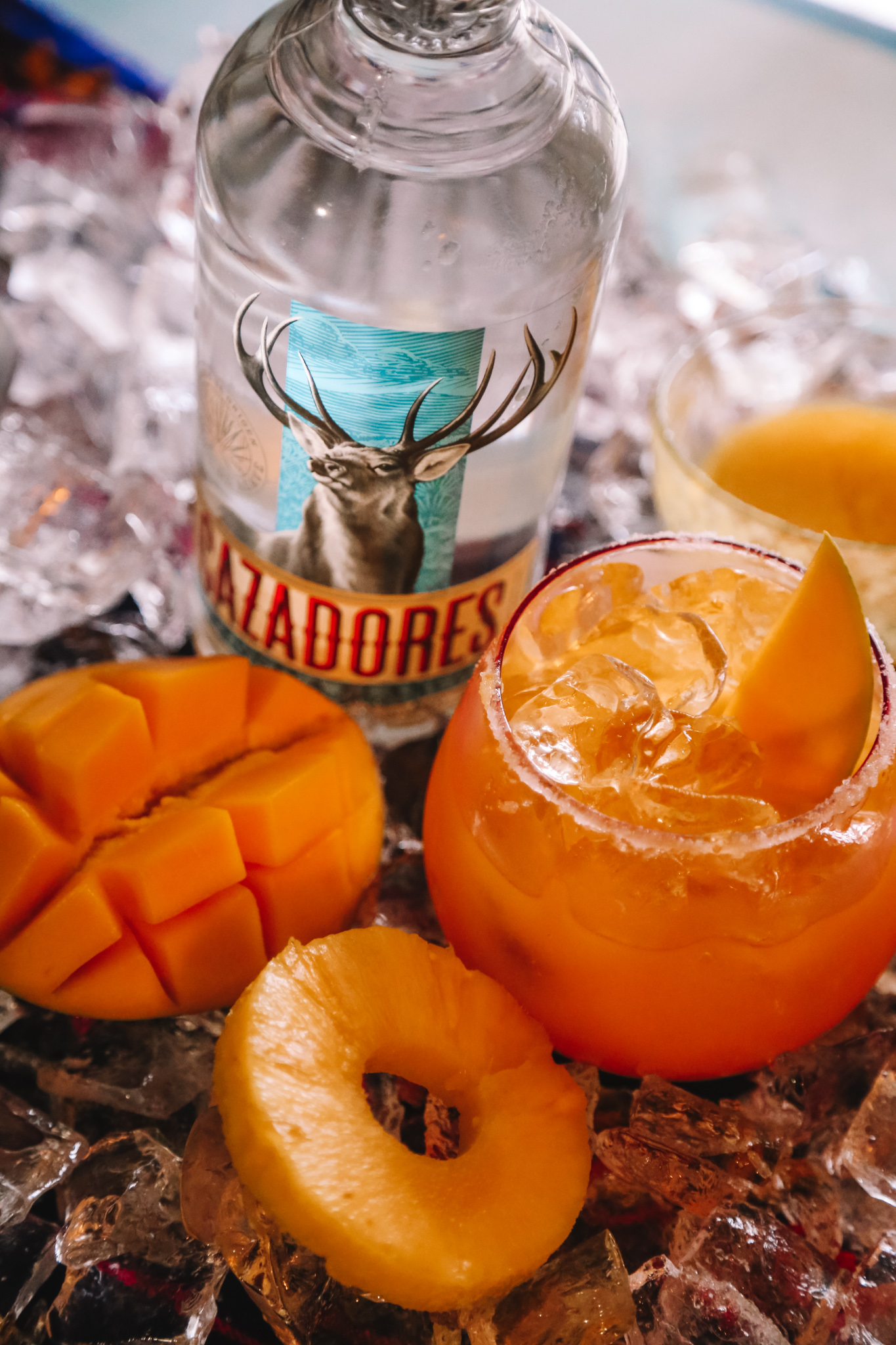 Whether you prefer a classic margarita on the rocks or a frozen one, this legendary cocktail is served up by the gallons, loved and consumed by millions with friends and familia around the world. Today we raise our salt-rimmed glasses and celebrate everything about margaritas!
Happy National Margarita Day! ¡Salud!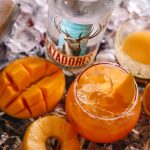 Mango Pineapple Margarita
Ingredients
2

ounces

mango juice

2

ounces

pineapple juice

1

?2 ounce fresh lemon juice

1

ounce

Tequila Cazadores Blanco

1

ounce

Cointreau

Lemon wedges

salt for rimming

Garnish: pineapple rings

mango slices
Instructions
Run a lemon wedge around the glass then dip in salt, fill the glass with ice and place it in the freezer.

In a cocktail shaker filled with ice add mango juice, pineapple juice, lemon juice, tequila and Cointreau. Shake well and strain into salt-rimmed glasses. Garnish with pineapple and mango.