Sweet Life Disclosure: This is a sponsored post with The National Hispanic Milk Life Campaign and Dime media. Thank you for supporting the companies I collaborate with to bring you exciting new recipes.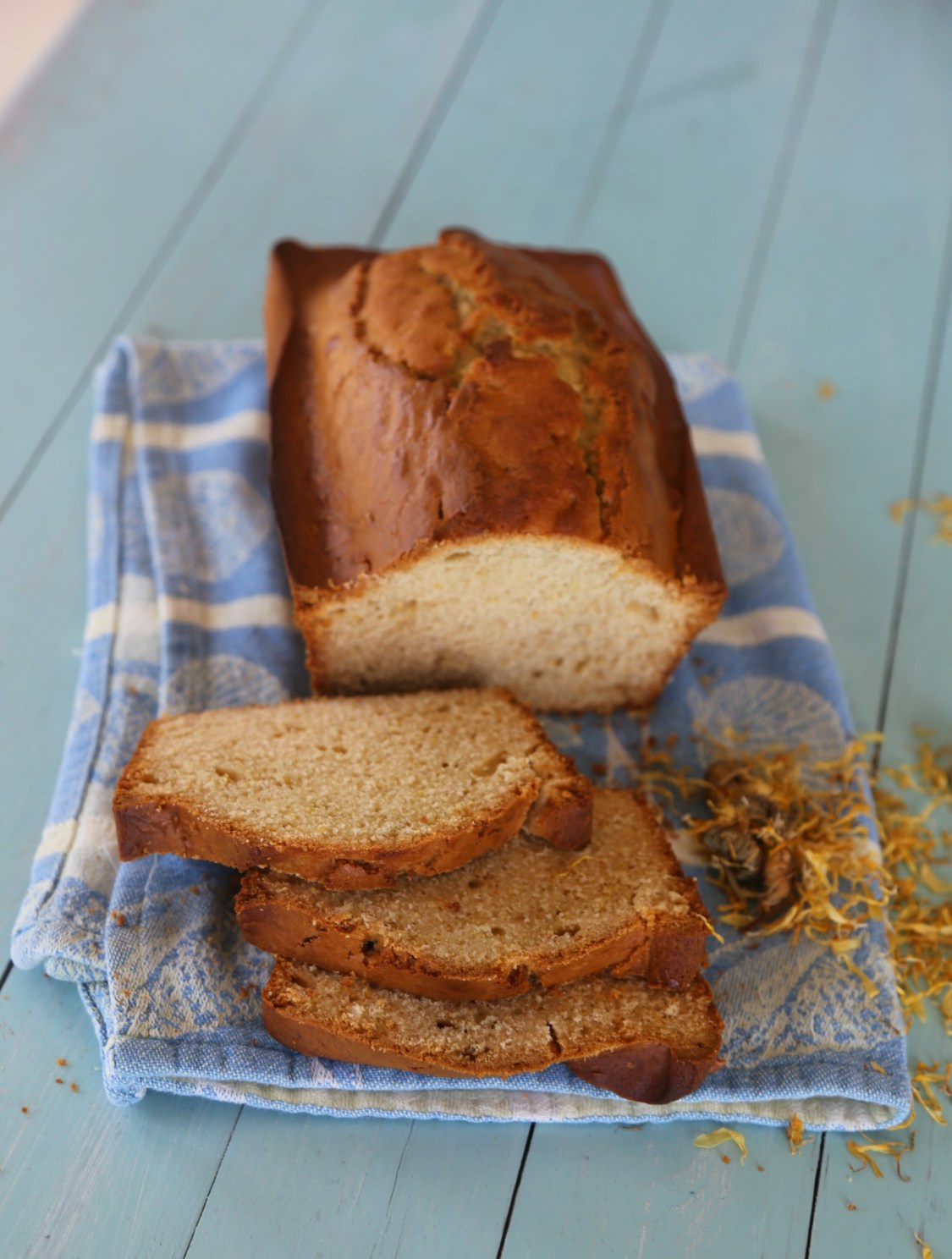 I come from a family of talented bakers. When my abuelita and mami headed into the kitchen to bake they became the ultimate tag team.  One would head into the pantry for the dry ingredients – flour, spices, dried flowers while the other headed into the fridge for the chilled items – butter, eggs and milk. I would quietly sit at the table to watch them mix, roll, slice, season, fill and pinch the edges of masa for empanadas or whisk ingredients to create a delicious bread. They did all this in perfect sync, all while chatting about familia, novelas and the local news. They never missed a beat. This is one of my fondest memories.
I learned so much from sitting at the kitchen table and would quickly jump at the chance to help when they asked. Soon I was old enough to help gather ingredients, pour, crack eggs and stir a bubbling pot. One of my most favorite recipes they baked when the slightest chill hit the air was a loaf bread flavored with a dried flowers. The flowers were first steeped with boiling water and honey to rehydrate them which created an infused liquid that added a floral note to the bread.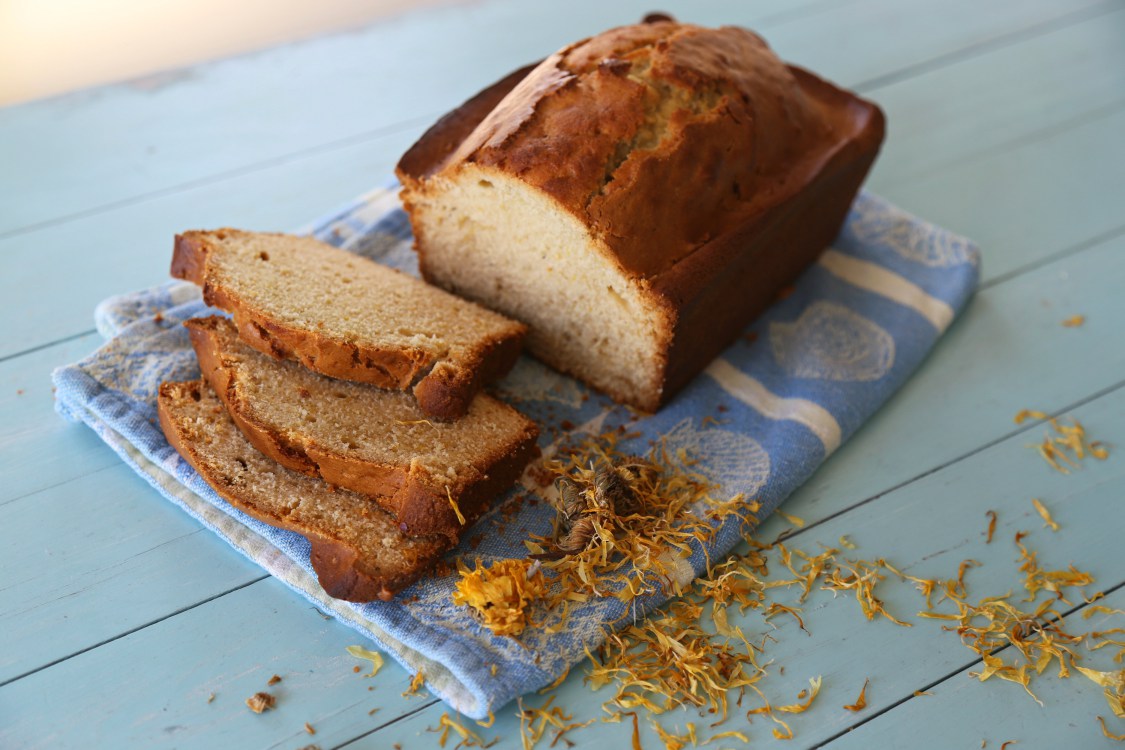 My abuelita first made this bread when I was ten. The kitchen smelled heavenly of flowers. She carefully removed the bread from the oven, allowed it cool ever so slightly and with her quick, precise hands turned it over on a tea towel. A warm slice served with a glass of icy cold milk – the bread was delicious, warm from the oven, lightly sweet from the honey and dried flowers and it paired perfectly with milk.
I've made this numerous times over the years with dried Jamaica or dried chamomile, but today I want to share my spin on this family classic recipe using dried marigolds. Marigolds are one of my favorite flowers, they represent happiness, strength and encompass everything beautiful that my abuelita was to me.
Another thing my abuelita made sure I learned was to take care of myself and she encouraged making milk part of my daily morning routine. With 8 grams of high-quality protein in every 8 ounces, milk is an easy, simple and delicious way to add protein to my morning meal. From muscles to hair, bones to teeth, milk provides the protein to be strong and healthy.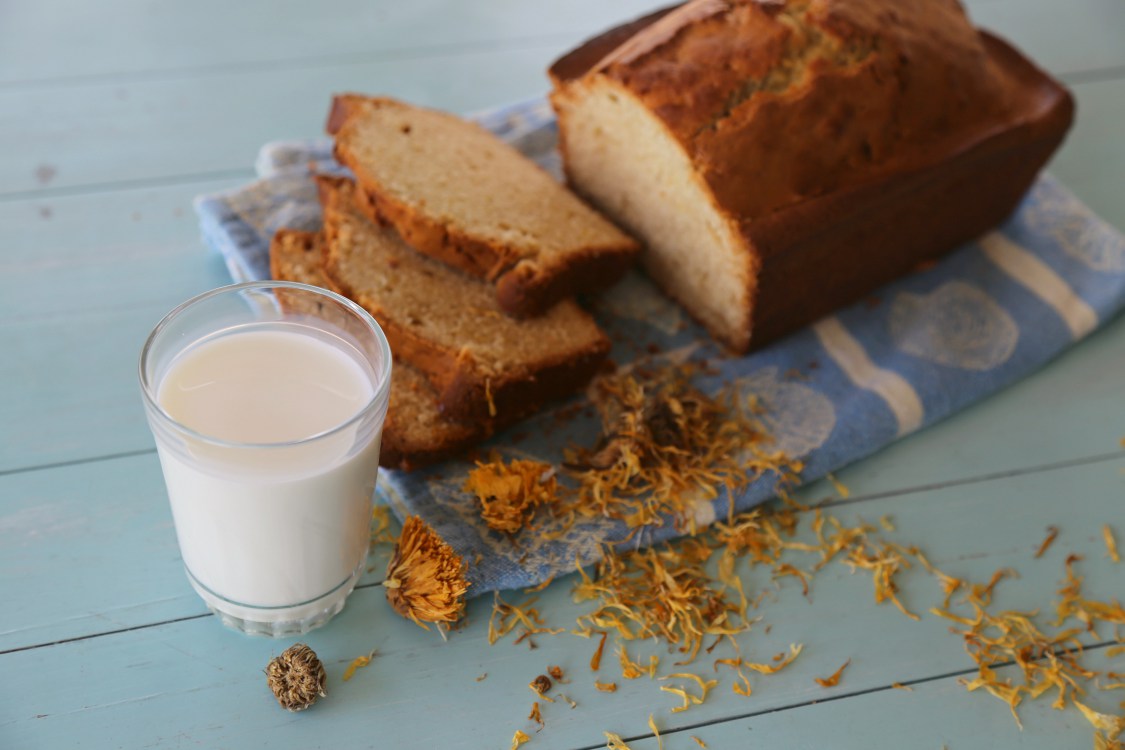 For this recipe I used regular white milk which has no added sugar. The sugar in milk comes from naturally occurring lactose. Milk is a great way for kids to get their bone-building nutrients – even more so than supplements or alternatives like vegetables or milk-like, fortified beverages, according to the American Academy of Pediatrics. Find more flavorful ways to include milk into your cooking by visiting https://fuertesconleche.com/ and follow along on social media to view Chef Adrianne share videos on tasty milk recipes.
Twitter: https://twitter.com/siempreleche
Facebook: https://www.facebook.com/siempreleche
Instagram: http://instagram.com/siempreleche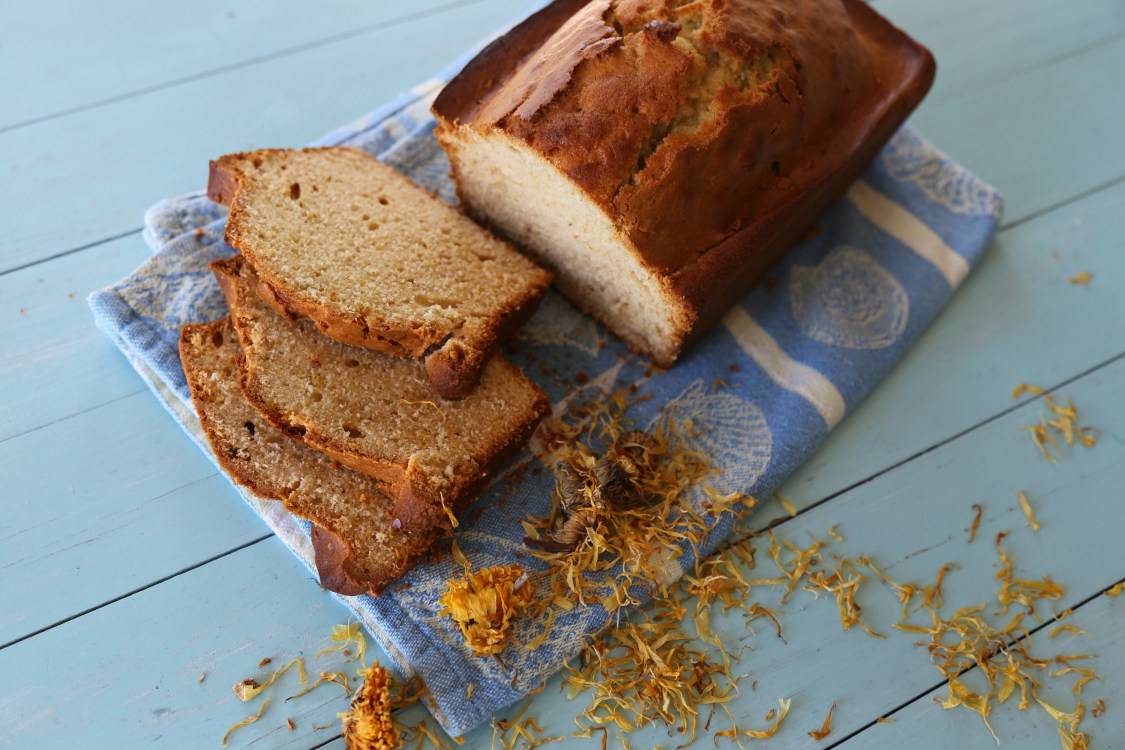 Here is a quick video to show you how easily this marigold bread is to make:
[amd-zlrecipe-recipe:580]