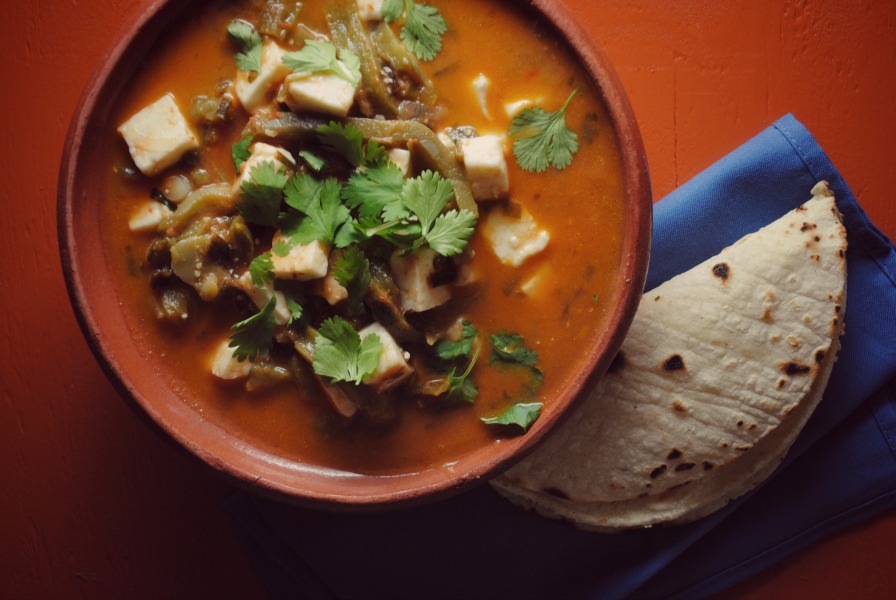 Nopales con Chile y Queso
One of the perks of social media is you meet new food lovers every day, cool people, food people these are the best!
I met Sonia online when I was still very new to this world of blogging over at Hispanic Kitchen where we both shared recipes, great food and special family moments. I liked her right away I mean her plate's rock! We connected over email when I asked if I could share one of her recipes. She's sweet.
Recently she emailed me and shared she is in the works of launching her own food blog.
YAY! I can't wait to see it Sonia.
So today I share one of her recipes Nopales con Chile y Queso. Enjoy~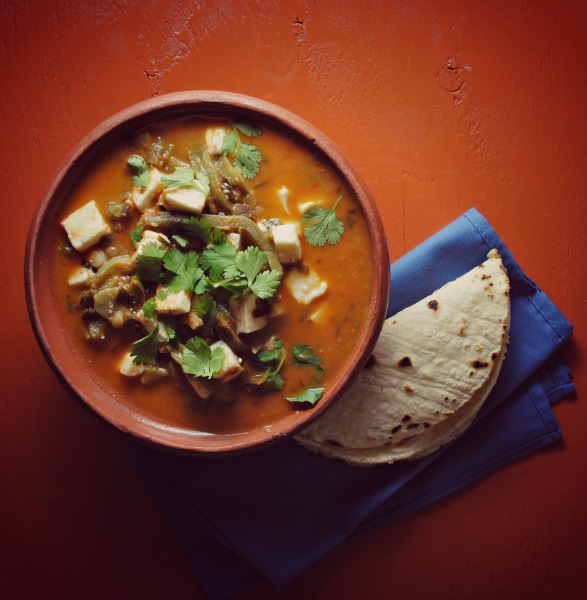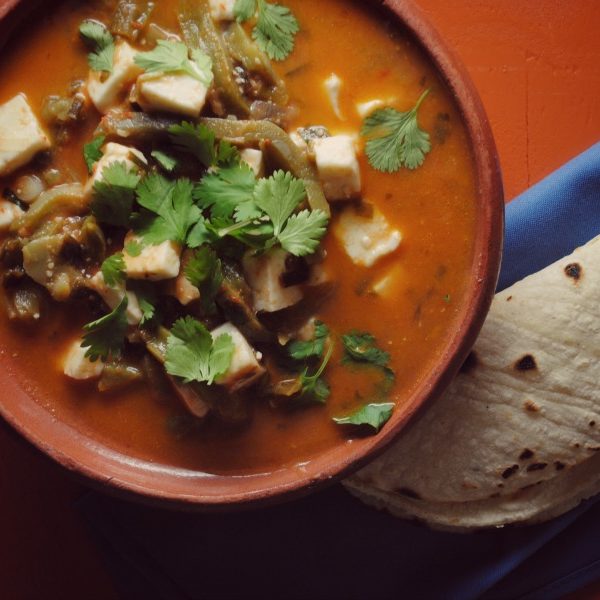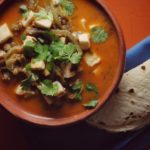 Nopales con Chile y Queso
Ingredients
3

cups

fresh cactus

sliced into strips

2

Roma tomato

chopped

2 to

matillo

chopped

1

chile de arbol

crushed

1

serrano chile

minced

3

green onions

sliced thin or 1/3 cup white onion diced

water

Salt to taste

2

tablespoon

canola oil

8

ounces

panela cheese

sliced(or queso fresco)

Cilantro for garnish
Instructions
Add the cactus to a small sauce pan, cover with water, add 1/2 teaspoon salt. Bring to a boil, reduce heat and continue cooking for 6 to 8 minutes; drain, rinse with cold water and set aside.

Add the tomato, tomatillo, chile de arbol, pinch of salt and 1/4 cup of water to the blender. Blend on high until smooth, set aside. Add a little more water if needed.

In a medium skillet, preheat oil to medium heat for a few minutes. Add the onions and serrano chile, cook for 2 minutes.

Add the salsa from the blender and bring to a simmer, cook for 2 to 3 minutes, taste for salt. Add the cactus and cheese slices and continue to simmer for another 2 minutes. Serve with warm corn tortillas or Mexican bolillo rolls.

Garnish with cilantro and avocado slices.
Recipe Notes
recipe from Sweet Life fan and future Food Blogger Sonia Mendez Garcia